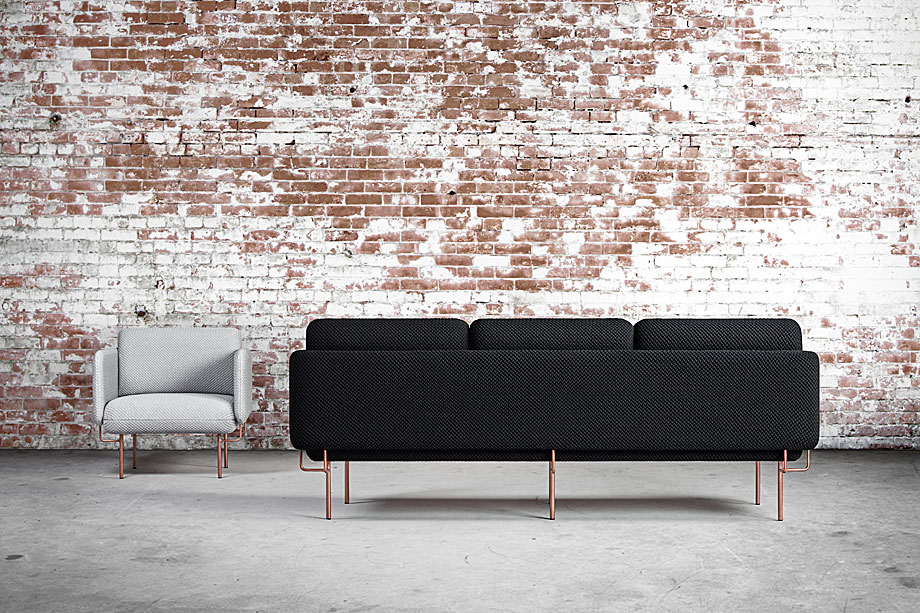 ALCE:
Alce es el nombre de una de las últimas colecciones que se han incorporado al catálogo de The Novelties de Missana, una empresa especializada en tapicería para mobiliario de diseño. La nueva colección, que destaca por sus líneas sencillas y suavemente redondeadas, lleva la firma del diseñador australiano Chris Hardy, en la que es su primera colaboración con la firma valenciana.
Chris Hardy se inspiró en tres conceptos básicos para la creación de esta familia de asientos: la individualidad, la sencillez y la personalización, consiguiendo un llamativo producto de atractiva estética. Alce adquiere una marcada personalidad gracias a la combinación de los sobrios elementos individuales que le dan forma.
Los asientos de la colección se componen de dos elementos claramente diferenciados: por un lado, el asiento y el respaldo, y, por otro, la particular estructura que rodea y sustenta el sofá. Precisamente, son sus personales patas en forma de cornamenta las que dan nombre a la colección.
La nueva colección de Missana resulta idónea para cualquier proyecto contract gracias a las posibilidades que ofrece: sillón de una plaza y sofá de dos y tres plazas, con tapicerías del muestrario de la empresa valenciana. Para su presentación, se eligieron las telas Beans de Febrik, con una gran textura en los colores gris y gris grafito, dos tonos que combinan a la perfección con su estructura metálica lacada en bronce.
---
LAS IMÁGENES:
Fotografías: Cualiti. Dirección de arte: Jiménez de Nalda
---
SOBRE CHRIS HARDY P/L: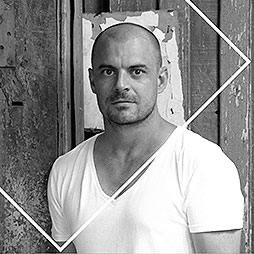 Chris Hardy Pty Ltd es un estudio australiano de diseño, fundado y dirigido por Chris Hardy desde 2007. Está especializado en diseño de mobiliario e iluminación, que plasma con maestría su extensa y polifacética experiencia en cada una de sus nuevas creaciones y proyectos. Sus diseños surgen de una necesidad del cliente con el objetivo de crear una gran conexión entre el usuario y el producto que va más allá de la funcionalidad, y hace que se vinculen emocionalmente.
Hardy ha desarrollado sus capacidades en múltiples áreaa del diseño fuera de su estudio. A principios del 2000, pasó varios años en el equipo de investigación y desarrollo de Caroma, un importante fabricante australiano de productos de baño, donde diseñó la exitosa y reconocida gama de lavabos Cube.
Chris también ha dado conferencias durante más de diez años en el Grado de Diseño Industrial en la Universidad de Canberra, donde desarrolló nuevos conocimientos sobre la experiencia del usuario a través de una extensa investigación en psicología cognitiva en el campo del diseño y la emoción.
El estudio, con sede en Canberra y Sidney, tiene fuerte conexiones con la comunidad australiana del diseño y trabaja estrechamente con fabricantes locales para desarrollar sus productos. Además, colabora activamente con organizaciones de diseño como la Gallery of Australian Design y CraftACT.

A día de hoy, Chris realiza también proyectos como diseñador de interiores para Daryl Jackson Alastair Swayn, una importante firma de arquitectura e interiorismo australiana. Su juventud, experiencia y reconocido portfolio son los factores que más llamaron la atención de Missana para poner en marcha con Chris Hardy uno de los últimos y más esperados lanzamientos del año.
---
SOBRE MISSANA:
Missana es una empresa tapicera, situada en Alberique (Valencia / España), por cuyo taller han pasado durante más de 20 años multitud de ideas, propuestas y proyectos en los que de una manera tradicional han querido plasmar en cada producto una característica visión del tapizado.
Sus colecciones son el fruto de la unión entre lo artesanal y detallista -visible en la parte más clásica de su catálogo- con la objetividad y frescura necesarias para traducir y trasladar esa herencia propia a los tiempos actuales.
Dos estilos complementarios que, combinados y perfeccionados, hacen posible ofrecer a los públicos más exigentes un mobiliario elegante y distinguido pero a la vez contemporáneo que gracias a su durabilidad y al uso de materiales nobles, presentan muebles que se mantienen vivos a lo largo del tiempo.
---
Información facilitada por Missana y en la web de Chris Hardy. Imágenes facilitadas por Missana
You might also like