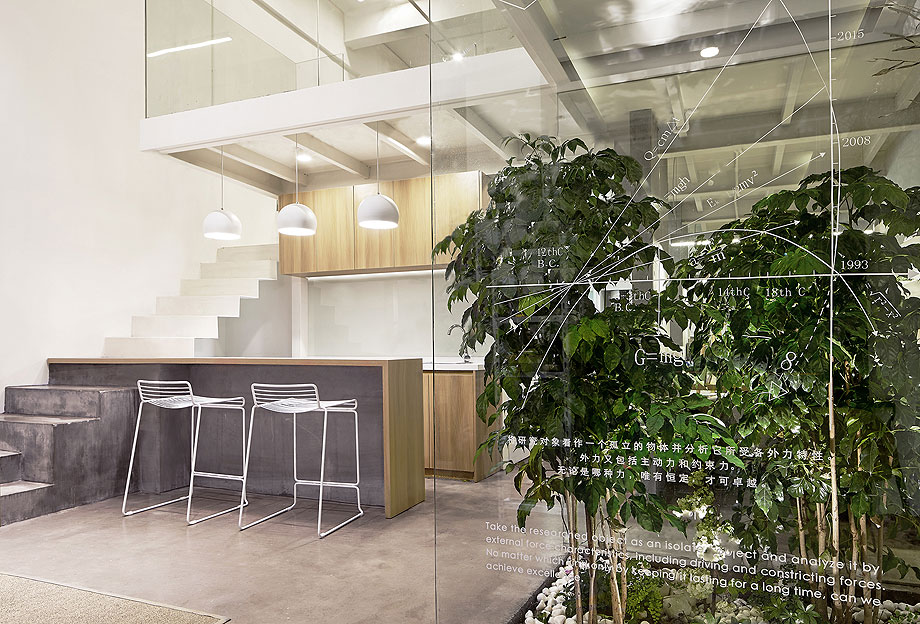 THE POETICS OF SLOW OFFICE SPACE:
El espíritu del ya fallecido Henri Lefebvre (1901-1991) y su defendida «política del espacio» han marcado el diseño interior de estas oficinas, situadas en un denso vecindario de edificios comerciales de Shangai, llevado a cabo por el estudio de Muxin Design. Para el filósofo y humanista francés, el espacio era fuente y objetivo de conflictos políticos y desde esta creencia, los espacios de oficina son especialmente propensos a convertirse en «campos de batalla» de las luchas de poder, explican Zhang Lei y Sun Hao-Chen. Esta característica en lugar de mejor la experiencia de trabajo y la eficiencia, a menudo las convierte en deprimentes espacios sobrecargados de tensión y estrés.
Para corregir este hecho, los diseñadores decidieron «transplantar» la comodidad y los ambientes más relajados de los espacios domésticos a su proyecto de remodelación. «Partiendo de la base de proporcionar las funciones esenciales propias de una oficina, nuestra reconfiguración de la relación espacial pretende crear la suavidad, la tranquilidad y el calor de una vivienda». Esto les obligó a ensamblar elementos de dos categorías y dos lenguajes de diseño muy diferentes. El resultado: una oficina salpicada de árboles y bambúes que parece «un oasis en un desierto».
El mini-jardín con bambú, en la entrada de las oficinas, da la bienvenida a los trabajadores y se prolonga hasta el altillo a través de un hueco abierto en el forjado. Esta zona con el sofá, la mesa de café y la cocina se aproxima más a un espacio doméstico que a uno de trabajo. Por otro lado, la zona de trabajo queda semi oculta detrás de las plantas, creando un agradable ambiente. También la sala de reuniones, al fondo del local, tiene un carisma más hogareño que laboral.
A la planta superior se accede a través de unas ligeras escaleras de acero pintadas de blanco, que establecen un agradable diálogo con el hormigón, la madera y el metal. La barra de la cocina, diseñada a medida en cálida madera, se transforma en parte de la escalera, simbolizando el binomio hogar-oficina.
La combinación de paneles de vidrio transparente y las paredes blancas no sólo mejora la iluminación, permitiendo que tanto la luz natural como la artificial se compartan en todo el local, sino que también crea varios planos espaciales, manteniendo la profundidad visual. El «puente» en el altillo ofrece una atractiva perspectiva de la zona de entrada y proporciona una segunda y doméstica zona de relax, ambientada por el bambú que asciende desde el nivel a pie de calle y otras plantas.
Concluyen Zhang Lei y Sun Hao-Chen que su cliente «espera que el proyecto pueda ayudar a mejorar la cooperación y la comunicación entre compañeros, y la oficina se convierta en un dulce hogar para todos los miembros del equipo. En el proyecto, las relaciones espaciales de las oficinas tradicionales se han roto, reconfigurado y vueltas a montar sólo para satisfacer las necesidades de los nuevos tipos de oficinas.»

---
LAS IMÁGENES:
---
FICHA TÉCNICA:
Proyecto:

The Poetics of Slow Office Space.

Ubicado:

Putuo, Shanghai (China).

Completado:

2016.

Diseño interior:

Muxin Design.

Equipo de diseño:

Zhang Lei, Sun Hao-Chen, Jiang Da-Wei y Zhang Yi-Ye.

Superficie:

96 m2.

Diseño:

enero 2015-enero 2016.

Construcción:

enero 2016-abril 2016.

Fotografías:

Zhang Da-Qi.
---
PLANIMETRÍA: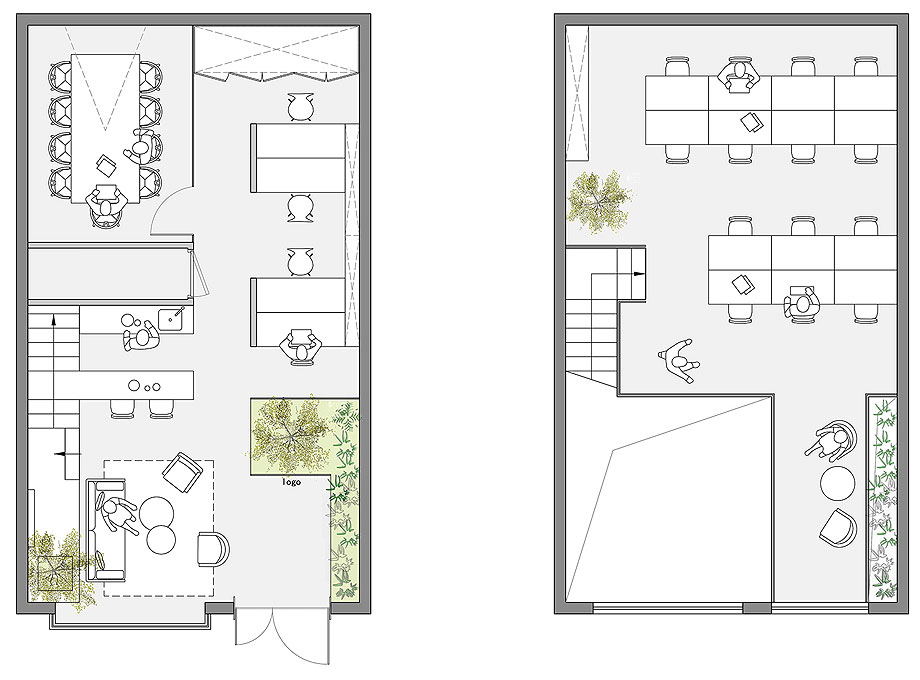 Planta baja / Altillo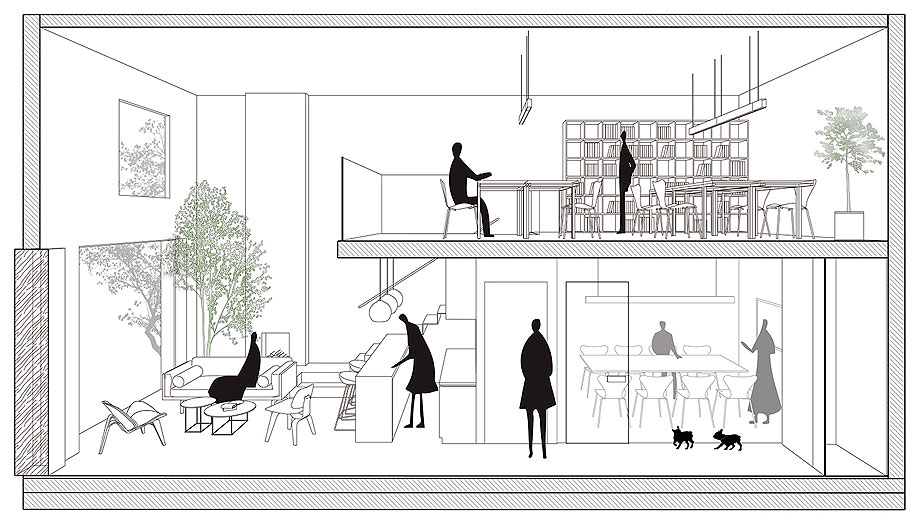 Sección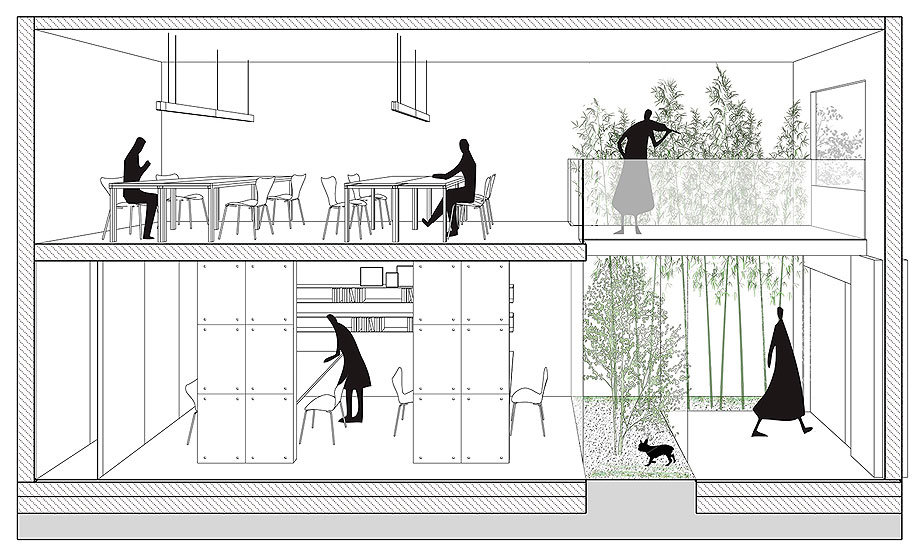 Sección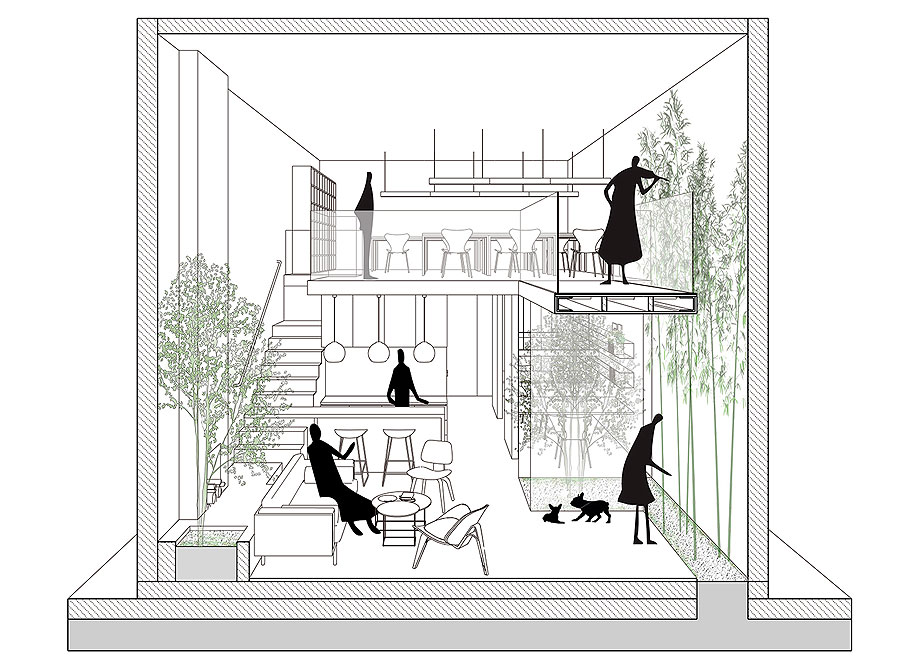 Sección
---
VISTAS AXONOMÉTRICAS:
---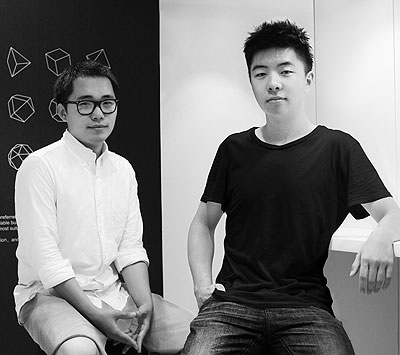 SOBRE MUXIN:
Muxin Design and Research Studio es un estudio especializado en diseño arquitectónico, diseño de interiores, diseño gráfico y diseño de producto.
Fue fundado por Zhang Lei y Sun Hao-Chen, en Shangai (China), quienes combinan la lógica arquitectónica y el lenguaje artístico para demostrar el carácter único, la forma y el espacio de cada proyecto.
Muxin Design lo integran un grupo de jóvenes apasionado por el diseño que quieren convertirse en uno de los estudios de diseño emergente más influyentes de China.
---
Información e imágenes facilitadas por el estudio
You might also like