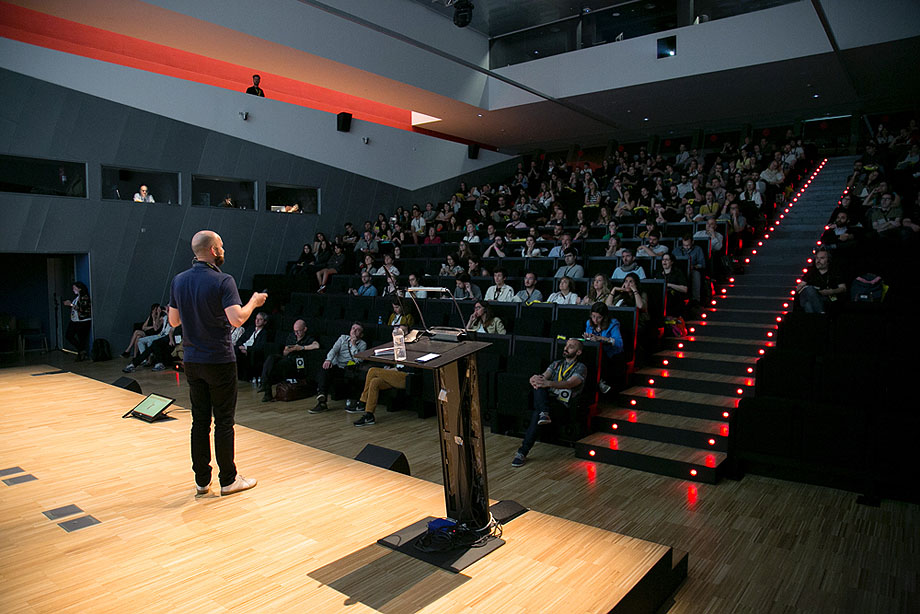 BDW 2017:
Del 6 al 14 de junio, vuelve la Barcelona Design Week al Disseny Hub Barcelona y, con ella, uno de sus eventos principales: el BDW Congress. Organizado por BCD Barcelona Centro de Diseño, este evento tiene el objetivo de «potenciar el valor económico y social del diseño y ser punto de encuentro para empresas, profesionales y organizaciones en el que se comparten casos de éxito y metodologías de trabajo en temáticas de estratégicas y emergentes, con ponentes de reconocido prestigio internacional».
Esta cuarta edición, que se celebrará el 12 y 13 de junio y llevará por título «Transformando la sociedad», reflexionará sobre la capacidad que tiene el diseño de provocar cambios en el comportamiento de las organizaciones y de la sociedad. Esta reflexión se hará a través de casos reales de empresas que utilizan, entre otras, dos estrategias fundamentales: poner a las personas en el punto de mira para entender mejor sus necesidades e impulsar la sostenibilidad a partir del diseño.
---
12 JUNIO: «PEOPLE AND PURPOSE»:
El programa se dividirá en dos bloques y contará con varias conferencias, así como con talleres relacionados con la transformación social. En el primer bloque del congreso, que se celebrará el día 12 de junio bajo el título «People and Purpose», se quiere encontrar respuesta a cómo resolver problemas complejos, estratégicos y ambiguos a través de enfoques centrados en las personas o cómo diseñar soluciones teniendo en cuenta las necesidades de las diferentes partes, ya sean empresarios, usuarios, gobernantes o ciudadanos.
Combinando el pensamiento analítico con el pensamiento divergente e intuitivo algunas instituciones están ya construyendo su estrategia de innovación y transformación social alineando la conceptualización, desarrollo e implementación de productos y servicios a las necesidades y deseos de las personas y sociedades. Organizaciones como Facebook, 3M, HP, Lego, BBVA, Abbvie, el gobierno del Reino Unido o Google trabajan reuniendo equipos multidisciplinares para resolver los problemas más complejos a los que se enfrentan. En este contexto, el diseño juega un papel fundamental: abandera la empatía y la intuición indispensables para crear soluciones relevantes y disruptivas, que logren tener un impacto positivo en el mundo.
Los ponentes que participarán en este primer bloque son: Denis Weil, decano del Institute od Design Chicago; Pamela Mead, responsable de diseño en Here; Joshua Tabak, Market Researche en Facebook y Caitlin Sandford, UX Researcher de Facebook; y Luis Arnal, CEO & Fundador de Insitum México. El moderador será Yoel Lenti, director de Insitum BCN.
---
13 JUNIO: «SUSTAINABLE TRANSFORMATION BY DESIGN»:
En la segunda sesión y con el título «Sustainable Transformation By Design» se abordará la transformación sostenible, en la que, de manera equilibrada, interactúan tres pilares fundamentales: el desarrollo económico, el desarrollo social y el respeto al medio ambiente y en nuestro entorno. En este contexto, se explicará y demostrará como el diseño, por un lado, maximiza el potencial de las empresas para transformar los retos medioambientales en oportunidades económicas, generando un consumo y una producción sostenible, y por otro, potenciar el compromiso social y la capacidad para relacionar el bienestar de todos y todas con la globalización y la sostenibilidad.
Los ponentes de este segundo día serán Jonas Martens, CEO de Better Future Factory; Emma Van Der Leest, co-fundadora de BlueCityLab; y Germán León, fundador y CEO de Exipple. La moderadora será Isabel Roig, directora general de BCD Barcelona Centro de Diseño.
---
El programa completo está disponible en www.barcelonadesignweek.com y las entradas al congreso ya se pueden conseguir aquí.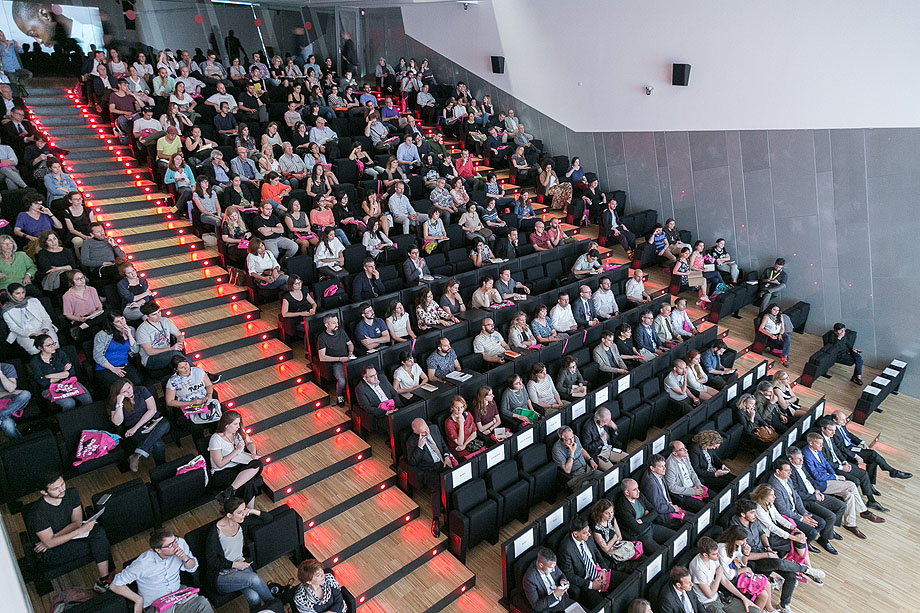 ---
CONFERENCIA INAUGURAL: «DISEÑO PARA UN MUNDO MEJOR»: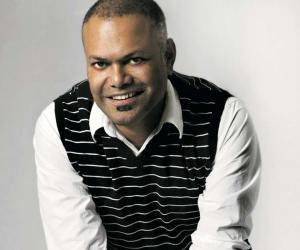 El día 6 de junio, tendrá lugar la conferencia inaugural «Diseño para un mundo mejor», a cargo de Ravi Naidoo, que se centrará en la transformación de la sociedad a través de la creatividad. Ravi Naidoo es el fundador y director general de Interactive Africa, la compañía con sede en Ciudad de El Cabo, dedicada al marketing, la dirección de proyectos, logística y producción creativa para trabajar en proyectos que promueven Sudáfrica.
En 1995, Naidoo creó el International Design Indaba, una de las instituciones de diseño más importantes del mundo, que cuenta con una conferencia insignia, Do Tank.
Puedes adquirir aquí las entradas para la inauguración.
---
SOBRE BCD BARCELONA CENTRO DE DISEÑO:
BCD Barcelona Centro de Diseño es el primer centro de promoción e información del diseño sin ánimo de lucro, creado en España, en el año 1973. Su misión es promover esta disciplina entre las empresas y las entidades públicas como una herramienta estratégica para la innovación y la competitividad, fortaleciendo las relaciones entre diseño y empresa en todos los ámbitos, así como la proyección de la ciudad de Barcelona como capital del diseño a nivel nacional e internacional.
BCD es miembro de The Bureau of European Design Associations (BEDA), International Council of Societies of Industrial Design (ICSID), Design Management Institute (DMI), Design for All Foundation, Design for the World y la Federación Española de Entidades de Promoción del Diseño (FEEPD). Además, cuenta con el soporte de la Cámara de Comercio de Barcelona, la Generalitat de Catalunya, el Ayuntamiento de Barcelona y el Ministerio de Industria, Energía y Turismo.
---
Información e imágenes facilitadas por el BCD
You might also like