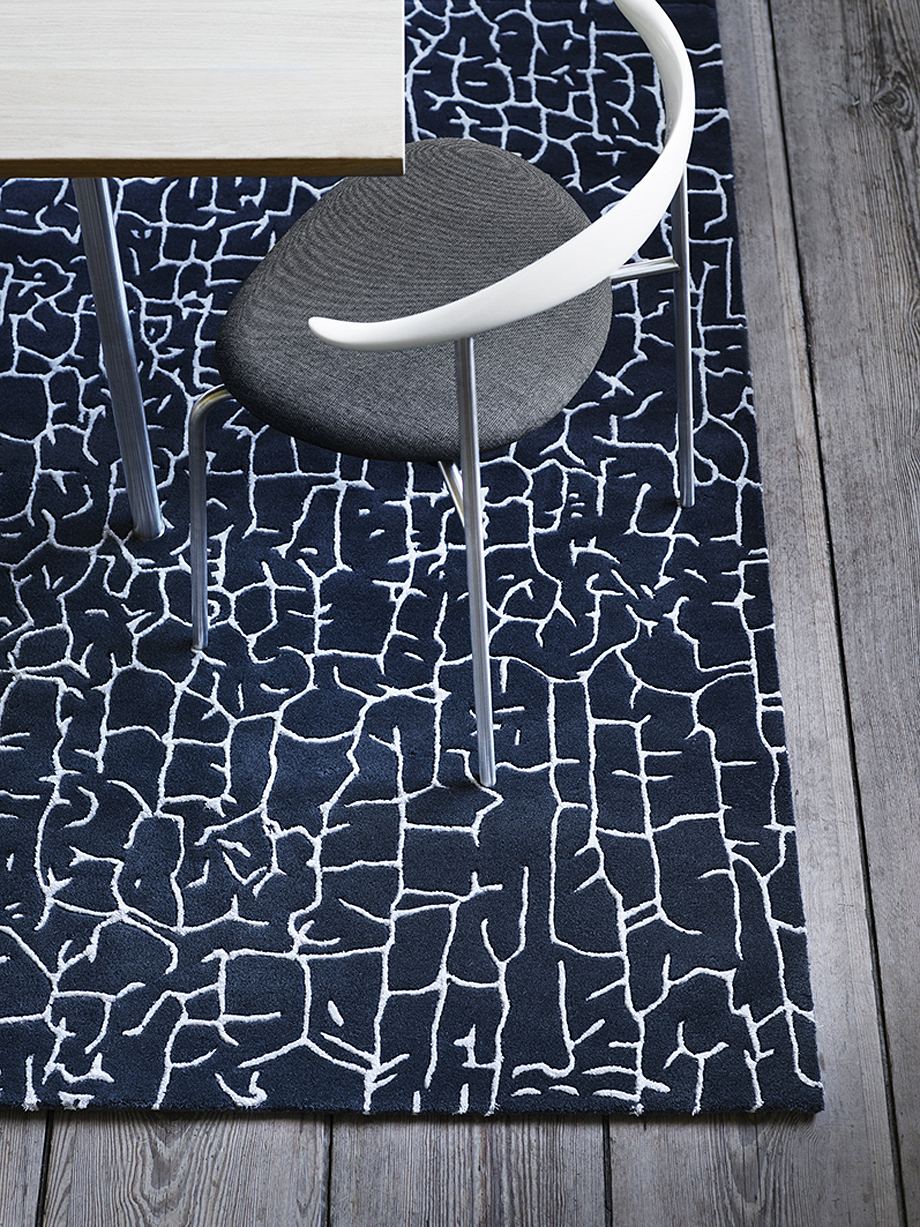 BOTÁNICA Y OCEANÍA:
Los entornos naturales de Dinamarca y Japón han sido las principales fuentes de inspiración de las dos nuevas colecciones de alfombras de Carl Hansen & Son, que llevan la firma de Naja Utzon Popov. Tras el éxito de su colección Woodlines, la escultora, diseñadora textil y ceramista danesa ha desarrollado estas dos nuevas series de alfombras de lana, con dos diseños cada una, que son el resultado de la pasión que comparten la artista y el fabricante de mobiliario por la excelencia del trabajo artesanal, la naturaleza y los materiales de calidad. Explica la diseñadora que «la serie rinde homenaje al gusto asiático por la sencillez y a la paz de los jardines zen japoneses, pero también a los bosques daneses y la paleta de colores escandinava».

Para estas dos propuestas, Utzon ha adoptado un planteamiento gráfico menos rígido que en Woodlines tanto ante los colores como ante las formas que ella considera más expresivas. Los dos modelos de la serie Botánica -Midori y Kiri- representan dibujos orgánicos y fluidos que recuerdan la vida vegetal y los suaves movimientos de la danza tradicional china del dragón. Estos patrones más femeninos se complementan con una paleta de colores más masculina.
Por otro lado, los diseños Coral y Seabed de la colección Oceanía hacen referencia al agua: uno a la vida de los arrecifes de coral y el otro a las grietas y fisuras de las marismas de agua salobre, la arena seca o la tierra abrasada por el sol, bajo una paleta de colores cálidos y ahumados. «He basado la paleta de colores en los muebles clásicos de Carl Hansen & Son. Es importante que las alfombras mantengan un diálogo abierto con el diseño del mobiliario, sin dominar la impresión general. Sin embargo, las alfombras también deben tener propia su identidad e interactuar libremente con la decoración de interiores», señala Utzon Popov, conocida por utilizar diferentes formas de expresión artística que aprovecha a la hora de diseñar sus alfombras.
«He elegido unos tonos gris ahumado, marrón, beige y verde con toques de, por ejemplo, lila o rosa. Trabajo con colores tranquilos y muy elegantes que pueden hacer que los dibujos de las alfombras parezcan más femeninos o masculinos, en función de los muebles de Carl Hansen & Son con que se combinen», explica Utzon Popov.
Las nuevas alfombras de la diseñadora están tejidas a mano con lana y Tencel® sostenible extraído de fibras de haya. El Tencel® añade un acabado suave y sedoso que contrasta elegantemente con el aspecto mate de la lana, lo que ayuda a destacar los expresivos patrones y colores. Las nuevas alfombras están disponibles en tres combinaciones de color y en los siguientes tamaños: Botánica Kiri (140 x 200 cm y 200 x 300 cm), Botánica Midori (140 x 200 cm y 240 x 360 cm), Oceanía Seabed (140 x 200 cm y 200 x 300 cm) y Oceanía Coral (∅150 y ∅300).
---
BOTANICA MIDORI:
---
---
OCEANÍA SEABED:
---
OCEANÍA CORAL:
---
SOBRE NAJA UTZON: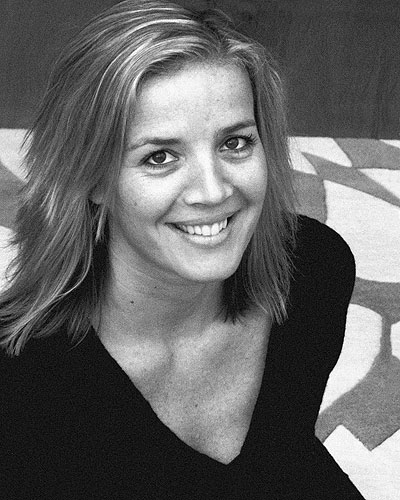 La escultora, diseñadora textil y ceramista danesa Naja Utzon Popov nació en una familia de artistas en Copenhague, Dinamarca, en 1973. Heredó sus genes creativos de su abuelo, Jørn Utzon, arquitecto danés conocido por diseñar la icónica Opera House de Sidney, en Australia; de su madre Lin Utzon, una artista de renombre; y de su padre, el aclamado arquitecto australiano Alex Popov.
Los años de infancia de Naja en Dinamarca han supuesto una importante fuente de inspiración para su trabajo, así como los años que pasó estudiando dibujo, pintura y grabado en el Julian Ashton Art School, en Australia. Al mudarse a Inglaterra, Naja siguió su formación artística en el School of Media Arts and Design de la Universidad de Westminster. Hoy día, vive en su Dinamarca natal y trabaja en su estudio de Copenhague.
Gracias al perfil de su familia, Naja siempre se ha visto expuesta al diseño contemporáneo. Estas influencias encuentran expresión en su trabajo, donde traduce sus encuentros con la naturaleza en textiles, vidrio, cerámica y esculturas. Al añadir su toque personal a obras que combinan de una forma muy bella el arte contemporáneo con los regalos de la madre naturaleza, Naja sigue la tradición familiar de crear un arte espectacular.
El enfoque de Naja le ha supuesto un gran éxito y sus diseños han sido bien recibidos en la ICFF de Nueva York (Feria Internacional del Mueble Contemporáneo), donde expuso una escultura a gran escala que acabaron comprando los grandes almacenas Saks de la Quinta Avenida. Sus diseños de vidrio y cerámica son admirados en todo el mundo, incluyendo la cadena de restaurantes Feng Shui de Londres y otras galerías, como la Galería Kunstmann en Mallorca.
---
SOBRE CARL HANSEN & SON:
Carl Hansen & Son es una reconocida empresa de mobiliario danesa cuya historia comienza en 1908, cuando el ebanista Carl Hansen abrió un pequeña tienda de muebles en la isla de Funen. Desde entonces, el éxito de la compañía ha estado ligado a dos ideas claves: el compromiso con la artesanía de alta calidad y la alianza con grandes diseñadores que continuamente reinventan y mejoran el concepto de diseño moderno.
La evolución de la firma ha estado directamente influenciada por su larga relación con uno de los mejores diseñadores de todos los tiempos: Hans J. Wegner. La colaboración empezó en 1949, cuando el hijo de Carl Hansen, Holger Hansen, se asoció con el entonces desconocido diseñador y Wegner creó una exitosa serie de muebles que incluía la famosa silla Wishbone (CH24). Esta colaboración y las muchas que le siguieron demostraron lo que se podía conseguir al unir un diseño de calidad con una impecable producción.
Desde el año 2001, Carl Hansen & Son está dirigida por Knud Erik Hansen (hijo de Holger Hansen) y sigue trabajando mano a mano con el estudio de Hans J. Wegner, siendo la mayor productora de muebles del diseñador danés. Sin embargo, ésta no es la única alianza con reconocidos diseñadores también cuenta en su catálogo con las firmas de clásicos como Poul Kjærholm y Frits Henningsen, y otras más recientes como las del estudio austriaco EOOS y el arquitecto Tadao Ando.
---
Información e imágenes facilitadas por la empresa
You might also like