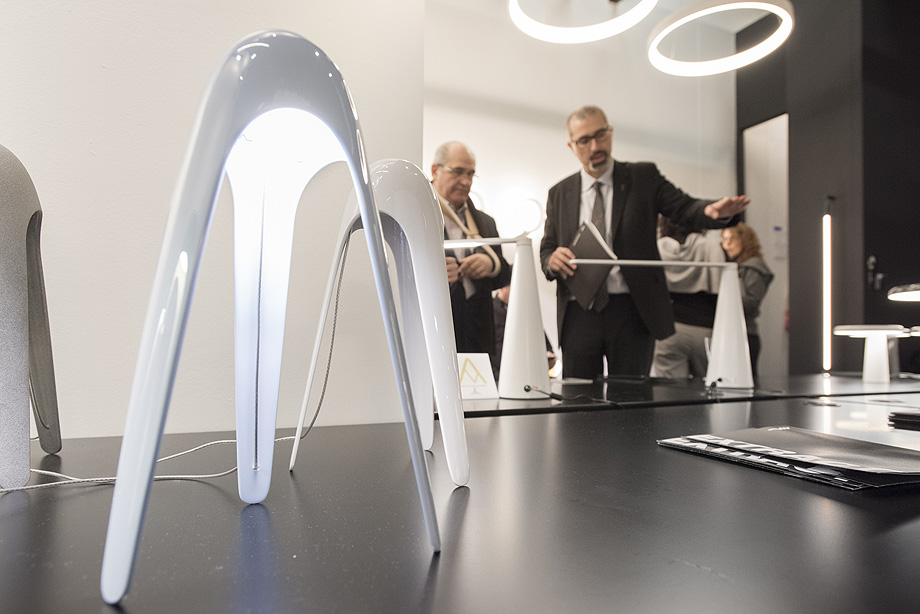 IMM 2018:
Como cada año, los profesionales del diseño de interiores tiene su primera gran cita en Colonia. Esta ciudad alemana acoge, desde hoy y hasta el domingo 21, la feria imm cologne, uno de los eventos más destacados del sector. En esta edición, «Discover Interior Ideas» es el lema con el que la feria invita a sus visitantes a descubrir las tendencias para los próximos meses, entre las que se perfilan el estilo boho-chic, el mármol y la piedra natural como materiales sostenibles en el baño.
La edición de 2018 presentará, como cada año, las novedades y las tendencias más actuales de mobiliario y diseño interior de la mano de las principales empresas y también de los diseñadores. Más de 1.200 expositores de 50 países se dan cita estos días en la ciudad alemana. En los once pabellones de Koelnmesse, los visitantes profesionales también podrán realizar compras de manera sencilla. Los eventos paralelos y los programas de conferencias ofrecerán un valor añadido a las áreas expositivas.
La amplia oferta de la feria se presenta agrupada en diferentes segmentos: Pure (marcas líderes de mobiliario de diseño); Pure Architects (nuevo formato con soluciones innovadoras para el sector del baño, suelos, revestimientos de paredes, iluminación y smart home); Pure Editions (marcas creativas con productos visionarios y especial atención a la iluminación decorativa y técnica); Pure Platforms (mobiliario, accesorios para el hogar, equipamiento para el baño, mobiliario de cocina, alfombras, iluminación y productos sostenibles); Pure Talents (plataforma donde se promociona a jóvenes promesas del diseño a través de sus trabajos y del concurso Pure Talents Contest organizado por imm); Prime (mobiliario clásico moderno); Comfort (asientos de relax); Sleep (colchones, sistemas de descanso, ropa de cama y accesorios decorativos); Smart (mobiliario para la sala de estar y el dormitorio con un estilo joven); y Global Lifestyles (una mezcla de categorías con expositores de Europa y Asia).
Dentro de Pure Talents, los visitantes podrán descubrir una nueva entrega de Das Haus, este año diseñada por Lucie Koldova, y de Pure Talents Contest, un concurso para jóvenes promesas del diseño que en 2018 llega a su décimo quinta edición. Además, destacados profesionales participan en The Stage, el foro de debate.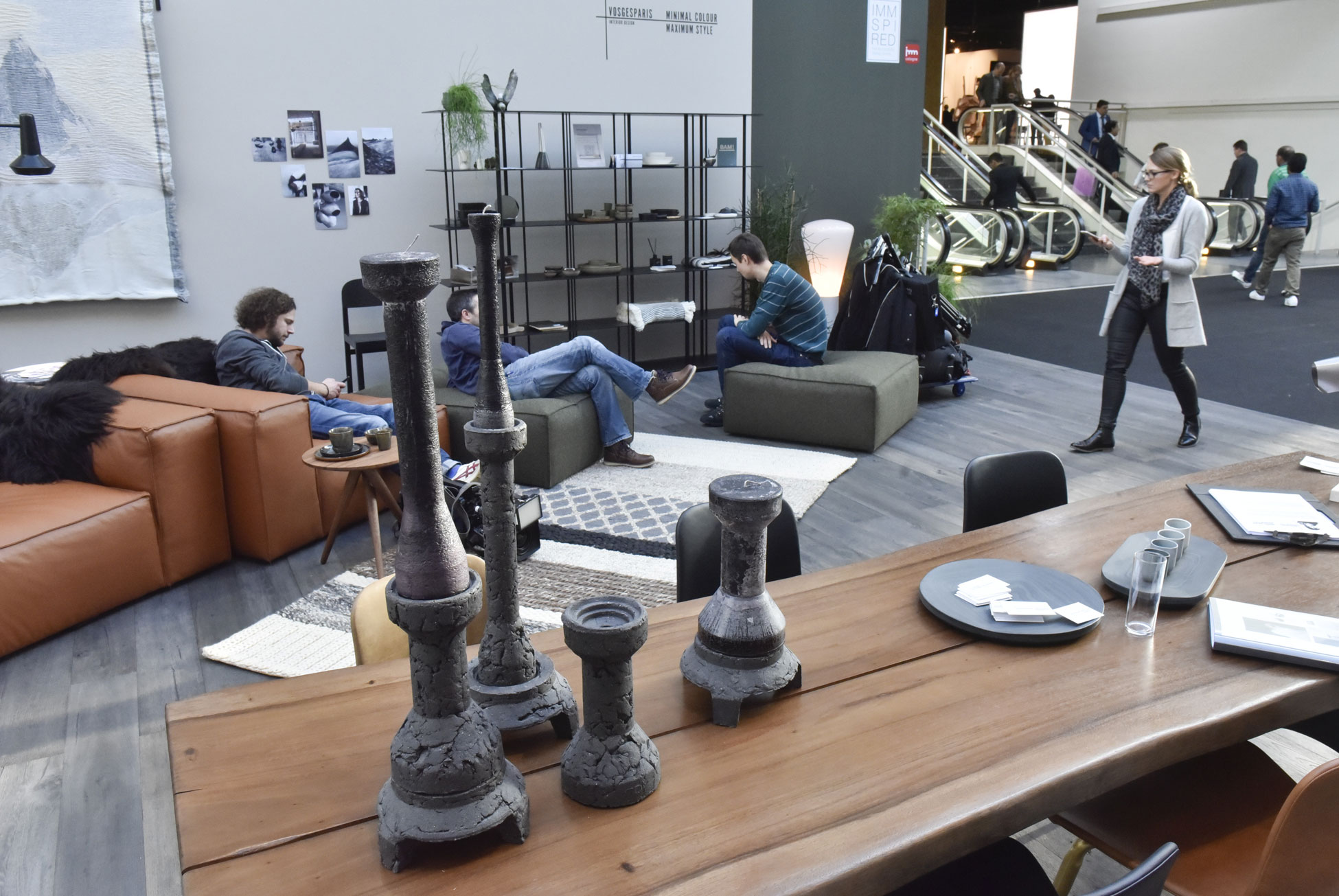 ---
DAS HAUS: UN POÉTICO ESTUDIO DE LA LUZ:

Das Haus-Interiors on Stage es una de las secciones de imm que más expectación ha despertado desde su lanzamiento en 2012. Das Haus permite que un joven diseñador presente su visión sobre la vivienda actual a partir de una casa real en un área de unos 200 m². Por este espacio, han pasado ya la pareja de diseñadores Doshi Levien, Luca Nichetto, Louise Campbell, Neri y Hu y Sebastian Herkner.
Este año, la invitada es Lucie Koldova, interiorista y diseñadora de producto checa, especializada en iluminación. La directora de arte de la firma de iluminación Brokis ha dividido su casa en siete espacios, o «niveles de luz». "En mi 'Haus', la luz tendrá todo el protagonismo y el mobiliario completará las estancias, !no al revés¡», dice Lucie. Cada estancia busca representar un determinado sentimiento y desempeñar un papel práctico en el día a día a fin de satisfacer las necesidades individuales. En el centro de la composición, la sala de estar representa las experiencias compartidas. Dado que a la diseñadora le encanta el diseño y la ropa, ha creado la Dress Room, y como no le gusta cocinar, su casa no tendrá cocina.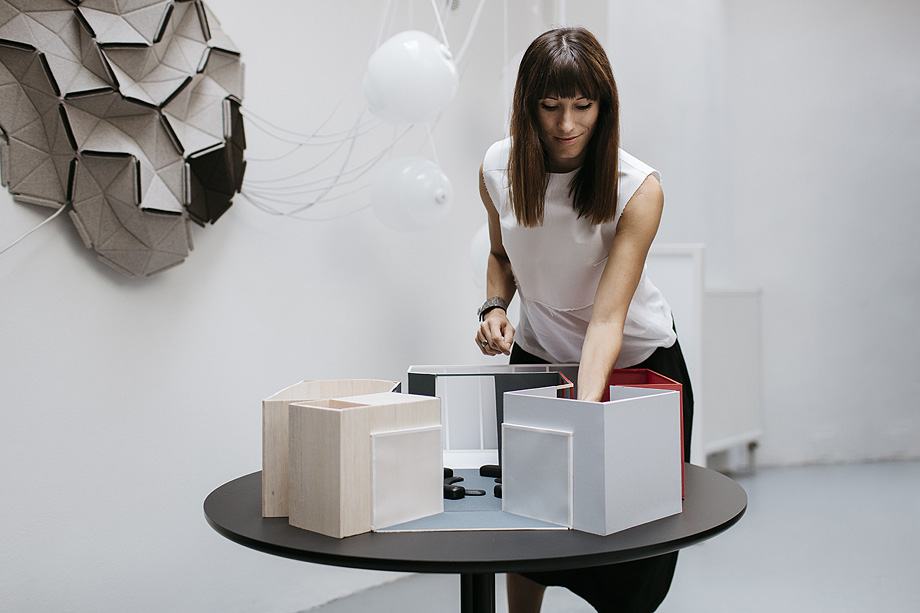 ---
THE STAGE: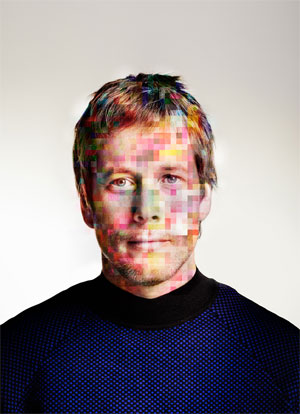 El foro de tendencias volverá a ser el hogar para los encuentros y debates sobre temas de actualidad referidos al diseño de interiores, con un programa diseñado especialmente para arquitectos, profesionales del diseño de interiores, diseñadores y periodistas.
Este año, The Stage tiene un sabor muy internacional ya que, además de Lucie Koldova (República Checa), también participan Cristian Zuzunaga (España), Monica Förster y Karl Johan Bertilsson (ambos de Suecia), Jason Danziger (Estados Unidos), Daniel Rybakken (Noruega), Sigurd Larsen (Dinamarca), Jordan Cluroe y Russell Whitehead (Gran Bretaña).
Hoy lunes, la diseñadora Lucie Koldova habla de su aproximación al diseño y el impacto de la luz; Michael Gairing, propietario y CEO en Blanx explica como las tecnologías AR/VR (realidad aumentada/realidad virtual) pueden integrarse con sensatez en las estrategias de diseño y que cambios traen consigo; Danijela Djokic, diseñadora y gerente de Projekttriangle Design en Stuttgart, y Jan Teunen, productor cultural y director general de Teunen Konzepte GmbH, hablan de la necesidad de transformar las oficinas en espacios donde florezca el potencial de los trabajadores; y, por último, la conferencia del artista y diseñador multidisciplinario Cristian Zuzunaga explora la necesaria relación que existe entre los patrones y el color para generar significado e identidad.
---
PURE TALENTS CONTEST: 15 AÑOS:
Desde su primera edición en 2004, este concurso se ha convertido en uno de los más prestigiosos concursos para jóvenes diseñadores. En estos quince años, se han expuesto un total de 418 productos de 483 diseñadores, seleccionados de entre más de 8.500 propuestas. Por primera vez, se muestran todos estos diseños juntos así como 15 ejemplos de productos que han sido producidos, mostrando tanto el prototipo como la pieza final.
Por otra parte, el ganador de esta décima quinta edición será elegido, de entre 18 finalistas, por un jurado internacional formado por la periodista Sophie Lovell (Berlín); los diseñadores Rianne Makkink de Studio Makkink & Bey (Rotterdam), Sebastian Herkner (Offenbach) y Harry Paul van Ierssel del estudio Harry-Paul (Barcelona); y el director general y fundador de Architonic AG Tobias Lutz (Zurich).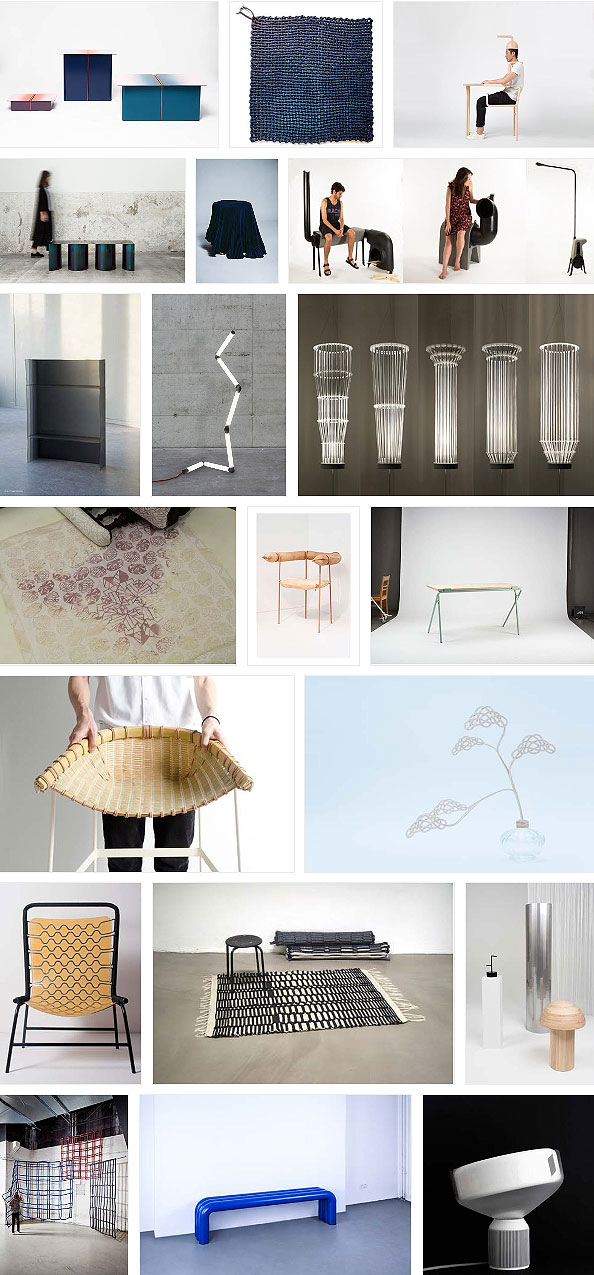 Los productos finalistas de 2018
---
PARTICIPACIÓN ESPAÑOLA:
Imm será testigo de la presencia de un importante número de marcas españolas de renombre, tanto del sector residencial como contract, en dos de sus pabellones más destacados: Pure y Pure Editions. En su edición de 2018, se podrán ver productos de empresas como Acomodel, Discalsa, Ecus, Fama, Isimar, Julia Grup Furniture Solutions, Moblibérica, Musola, Novocuadro, PLM Design Barcelona, Salcedo, Sintala, Trasman Penedés, Cármenes, Enea, GAN, Inclass, Kettal, Point, Treku y Vondom (las ocho últimas pertenecientes a RED Reunión de Empresas de Diseño).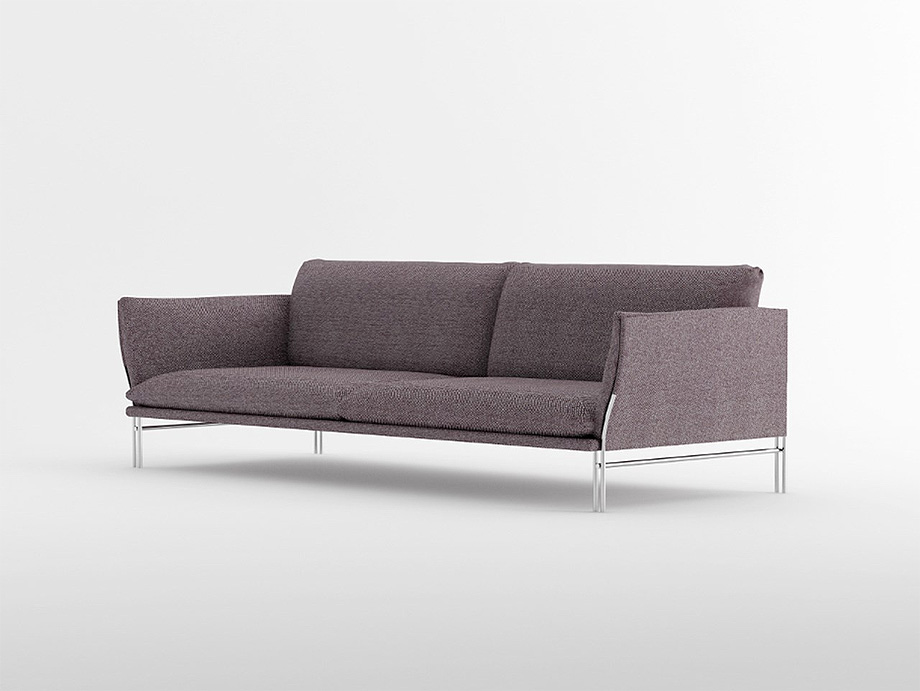 Sofá Majestic de Cármenes, diseñado por La Mamba Studio
---
Información e imágenes en la web de imm cologne, Mueble de España, Cristian Zuzunaga y La Mamba Studio

You might also like