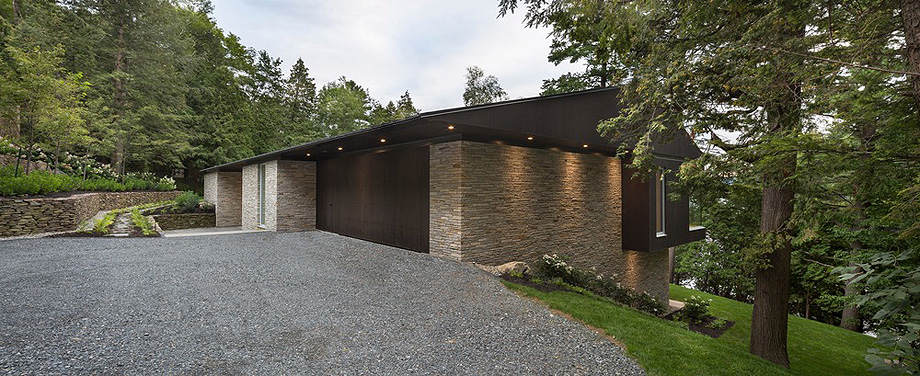 THE SLENDER HOUSE:
La Casa Slender es una casa unifamiliar de pronunciada figura lineal, ubicada en la hermosa región de Eastern Townships, cerca de la frontera con Estados Unidos, en las escarpadas orillas del lago Memphremagog, en la provincia de Quebec. Su proyecto de diseño se debe a MU Architecture, el estudio fundado por Charles Côte y Jean-Sébastien Herr, quienes realizaron una reinterpretación moderna de las casas de montaña de los años 60.
A la hora de levantar la edificación, el empinado terreno obligó a la construcción de numerosos muros de contención que fueron sabiamente aprovechados, más allá de su vertiente estructural, para crear diferentes jardines colgantes. Estas cascadas verdes, cuando están iluminadas por la noche, captan la atención desde el interior de la vivienda y aportan un encanto especial al jardín. Otro punto destacado de la edificación es su impresionante tejado de 35 m de longitud que, desde la carretera, se convierte en una quinta fachada como explica el propio estudio.
En la fachada, donde se encuentra el acceso principall a la vivienda, destaca la gran puerta de madera negra del garaje encajada entre dos paredes de piedra. Justo en la fachada opuesta, los grandes ventanales permiten disfrutar de bellísimas vistas al lago y de una tranquila bahía. La estética rústica y austera del exterior contrasta con los amplios y luminosos espacios interiores.
Además de ofrecer una idílica imagen del lago y del cielo, los grandes ventanales, claraboyas e inmaculadas paredes blancas permiten que la luz inunde las diferentes estancias con un techo que llega a alcanzar los 7,5 m de alto. Las habitaciones de la casa Slender están dispuestas de forma lineal en el lado de la casa que da al jardín posterior, enfrentado al lago. Además de una sala diáfana con el salón, el comedor y la cocina, y de la suite principal, otras dos suites con baños completos y un pequeño salón contiguo, una sauna y un gimnasio forman parte del programa funcional de esta lujosa residencia. Un pasillo de servicio, que conecta la entrada principal a la entrada de la planta baja, funciona como la entrada al garaje y da acceso a un pequeño baño, lavadero y despensa que se conecta a la cocina a través de una puerta secreta.
La cocina y los muebles, donde se integra la chimena y se oculta la televisión, fueron diseñados hasta el mínimo detalle de cara a ocultar todos los temas técnicos. El mobiliario blanco de la cocina se percibe como una extensión de las paredes y los techos, mientras que la isla parece surgir como una extensión del pavimento de amplias lamas de madera de roble
Utilizando el mismo material que en la casa, un cobertizo para botes en el lago también proporciona una cocina adicional y una magnífica terraza en la azotea para disfrutar de las puestas de sol.
---
LAS IMÁGENES:
---
FICHA TÉCNICA:
Proyecto:

The Slender House.

Ubicación:

Ogden, Memphremagog Lake, Quebec (Canadá).

Completado:

julio 2017.

Autor:

MU Architecture.

Equipo:

Charles Côté, Jean-Sébastien Herr, Magda Telenga, Rosalie Trépanier-Blais, Steeve Galté, Camille Mollaret y Pierre- Paul Guillemette.

Ebanista:

Illo, Maël Le Bars

.

Ingeniería de estructuras:

GenieX.

Contratista:

Denis Legault Construction.

Superficie:

418 m².

Fotografías:

Stéphane Groleau.
---
PLANIMETRÍA: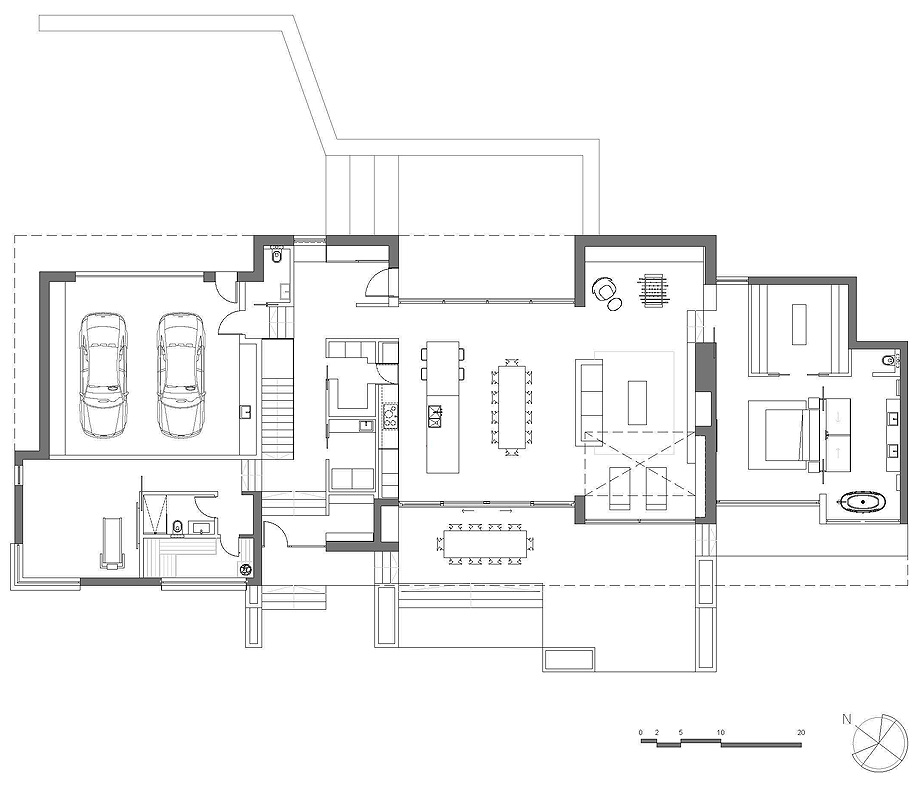 Planta
---
SOBRE MU ARCHITECTURE: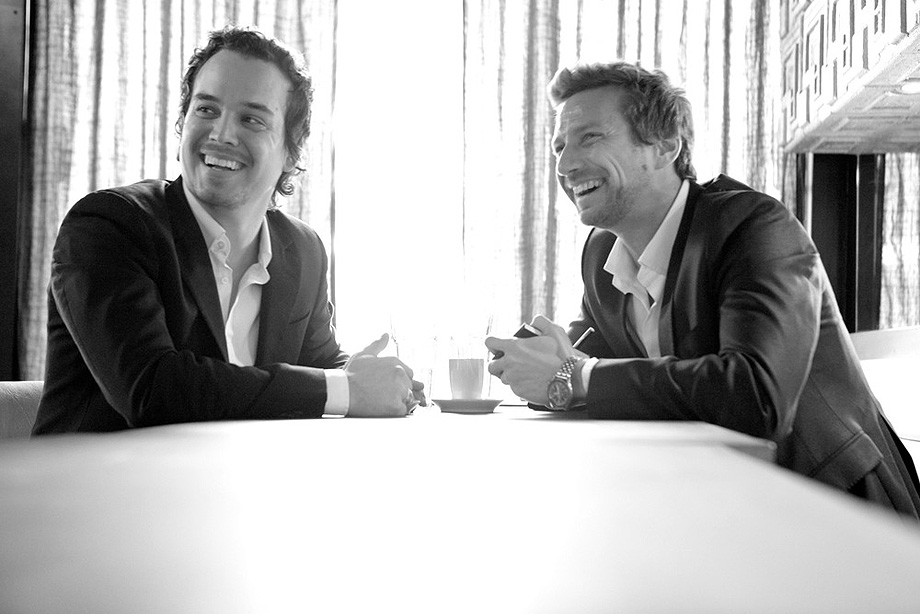 Con sede en Montreal (Canadá), desde principios de 2010, y en Fort Lauderdale (Florida), desde 2015,  MU Architecture es un estudio especializado en arquitectura y diseño contemporáneo. Los proyectos de la firma incluyen espacios residenciales, comerciales, institucionales e industriales.
Antes de crear su propio despacho, Charles Côte y Jean-Sébastien Herr adquirieron experiencia profesional mientras trabajaban con equipos multidisciplinares y firmas de Montreal, Viena, Barcelona y Dubai.
El deseo de MU Architecture de diseñar espacios sensibles se refleja en la naturaleza conceptual de sus proyectos, su clara atención a los detalles y la calidad de la ejecución. La fuerza de la empresa se basa en la capacidad de gestionar y adaptarse a distintas situaciones y demandas, su énfasis en la fase de diseño, la innovación en el diseño y la aplicación de nuevas tecnologías, la arquitectura ecológica y una excelente comunicación con el cliente.
MU ARCHITECTURE EN INTERIORES MINIMALISTAS
---
Información e imágenes facilitadas por v2com.biz
You might also like