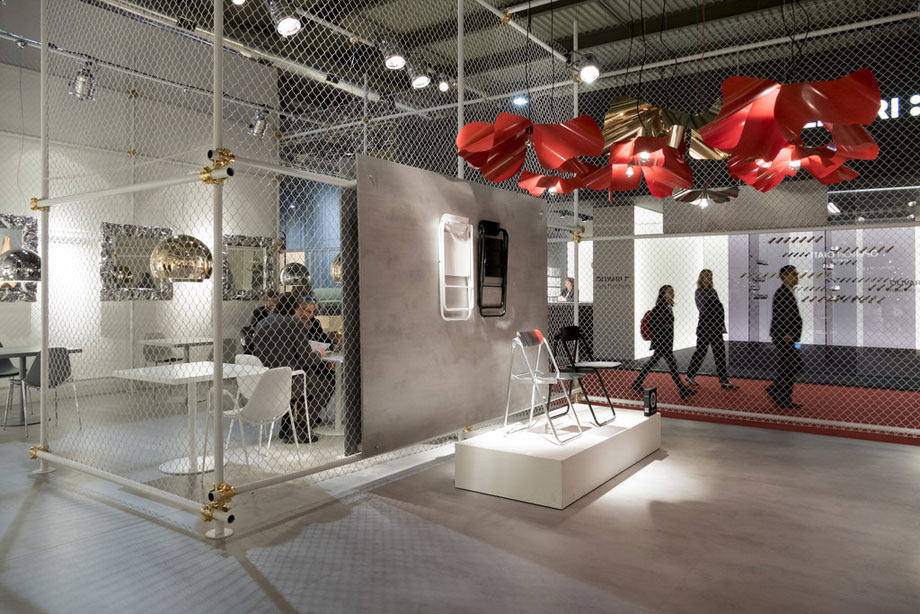 MILÁN 2018:
Un año más, Milán se convierte en el epicentro mundial del diseño y de las agendas de todos los amantes del diseño, puedan o no desplazarse hasta la ciudad italiana. Desde hoy martes y hasta el próximo viernes 22, el recinto de Fiera Milano Rho acogerá el Salón Internacional del Mueble que, en su 57 edición, espera recibir a 300.000 profesionales de diferentes sectores relacionados con el diseño de mobiliario y la iluminación, provenientes de más de 165 países. Durante estos días, más de 2.000 expositores presentarán sus productos con la mirada puesta en el futuro, la tecnología, la flexibilidad y la sostenibilidad.
Como cada año par, este evento coincide con el Salón Internacional de Complementos de Decoración, escoltado por EuroCucina y su evento colateral FTK (Tecnología para la cocina) y el Salón Internacional del Baño, que reúnen un número creciente de empresas de ambos sectores que reconocen el gran valor de los negocios y los contactos que se generan.
Como novedad y por primera vez en más de 50 años de historia, la organización del Salón ha elaborado un Manifiesto en el que promueve una nueva forma de trabajar y diseñar, además de consolidar a Milán como la capital por excelencia del diseño. El Manifiesto promueve la internacionalización y anima a los diseñadores a seguir en el camino de la sostenibilidad, la colaboración, el intercambio, el apoyo al talento joven y la preservación de la cultura. Valores que siempre han estado presentes en la feria italiana pero que, ahora más que nunca, se ponen de relieve y se contagian a las nuevas generaciones, las encargadas de seguir construyendo el futuro del diseño de mobiliario, la decoración y la arquitectura.
---
SALÓN INTERNACIONAL DEL MUEBLE:
Este salón cuenta con más de 200.000 m² de superficie y más de 2.000 expositores (30% empresas no italianas), entre los que figuran cerca de 650 diseñadores del SaloneSatellite de jóvenes diseñadores. Este salón se celebra simultáneamente con el Salón Internacional de Complementos de Decoración, inaugurado en 1989, que acoge todos aquellos productos decorativos (desde el estilo clásico al moderno) que ayudan a conformar la personalidad de cualquier espacio. El sector de complementos cuenta con 200 expositores, distribuidos en 10.000 m², que se dividen en tres secciones en función del estilo: «Clásico: tradición en el futuro», basada en los valores de la tradición y la artesanía con un estilo clásico; «Diseño», con productos que hablan de funcionalidad, innovación y estilo; y «xLux», dedicada al lujo atemporal en clave contemporánea.
En cuanto a la participación de firmas españolas, éstas qcuden al salón agrupadas bajo el paraguas de RED-AEDE (Asociación de Empresas de Diseño Español). Estos #redmembers son BD Barcelona Design, Cosentino, GANDIABLASCO, GAN, Diabla, Inclass, Ondarreta, Sancal, Kriskadecor, Cármenes, Enea, Expormim, Mobles 114, nanimarquina, Treku, Viccarbe y Vondom, quienes presentan el fruto de sus más recientes colaboraciones con diseñadores nacionales e internacionales.
Además y en el Fuorisalone, se puede visitar la Cosentino City Milano durante todos los días de la feria en Piazza Fontana 2, también «The diner» by David Rockwell + Surface Magazine with 2×4 en Ventura Centrale, Via Ferrante Aporti 15, o la fachada de Archiproducts realizada con cadenas de Kriskadecor en via Tortona.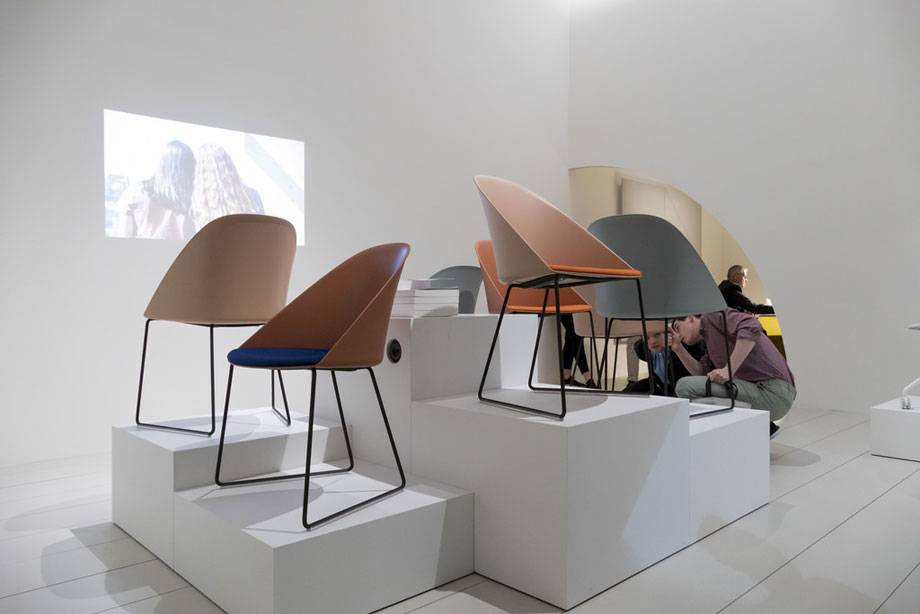 ---
SALONESATELLITE:
Esta parte de la feria se perfila como el marco ideal de encuentro entre fabricantes, buscadores de talentos y los diseñadores más prometedores, ya que en ella exponen los diseñadores con menos de 35 años. Desde sus inicios, por el apreciado SaloneSatellite han pasado ya 10.000 diseñadores junto a 270 escuelas de diseño, algunos de los cuales se han convertido en grandes nombres de la escena del diseño.
En su vigésima primera edición, el Salone Satellite gira en torno al tema «África / América Latina: Diseño creciente – Diseño emergente» y casi 650 diseñadores de todo el mundo presentan trabajos relacionados con las nuevas tecnologías y la artesanía, un retorno a los orígenes del diseño y las influencias contemporáneas.
El SaloneSatellite se completa con una exposición sobre la riqueza del diseño en ambos continentes, donde los comisarios de la parte latinoamericana son los hermanos Humberto y Fernando Campana, diseñadores que han estado activos durante algún tiempo en la rehabilitación de la vida social de personas marginadas, y de la parte africana, el diseñador franco-marroquí Hicham Lahlou, fundador de Africa Design Award & Days, que asumió el compromiso de impulsar a las nuevas generaciones de creativos africanos. El objetivo es presentar diseño de origen local para hacer frente a emergencias sociales y ambientales, y fomentar un estilo de vida informado para el futuro.
Además, el evento está marcado por la novena edición del Premio del SaloneSatellite, con el foco puesto en las relaciones entre la demanda y el suministro, los empresarios y los diseñadores, y entre la creatividad y la fabricación. Un jurado internacional será el encargado de seleccionar los tres mejores proyectos.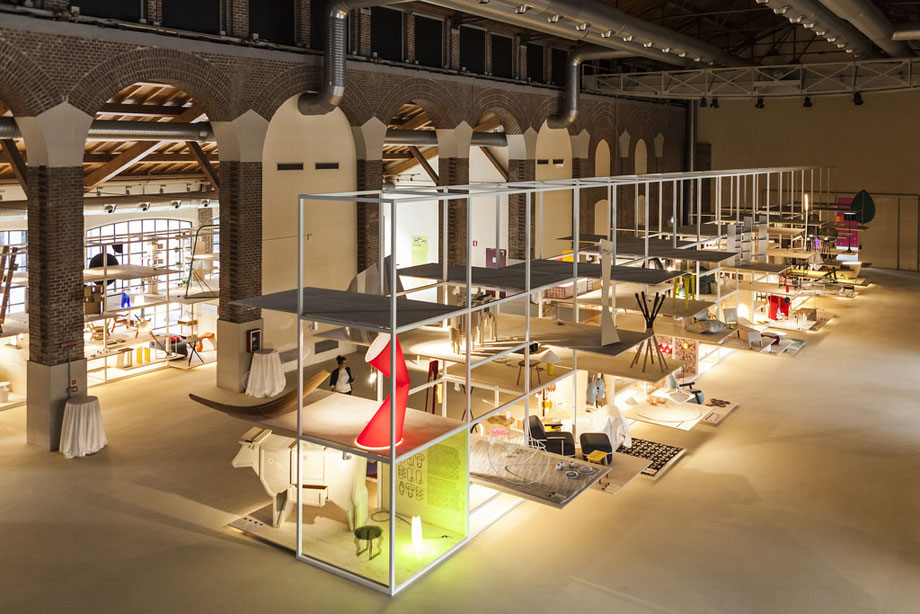 ---
EUROCUCINA / FTK:
Lanzada en 1974, EuroCucina cuenta con 117 expositores (un 23% extranjeros) distribuidos en 22.000 m² en los pabellones 9-11 y 13-15. Dentro de EuroCucina, también se celebra el evento colateral FTK (Technology for the Kitchen), con 48 expositores (un 42% extranjeros) en más de 14.300 m², ubicados en los mismos pabellones. Este salón se convierte en el escenario perfecto para mostrar inspiradores ambientes de cocina, una zona de la casa que ha ido ganando fuerza como centro social donde no sólo se preparan alimentos, y que presenta la cocina del mañana como un lugar inteconectado, polivalente y profesional, donde no faltarán las emociones.
Como siempre, FTK proporcionará una visión general de la tecnología de vanguardia en electrodomésticos integrados, con modelos, prototipos y conceptos concebidos por empresas que crean un gran potencial de investigación.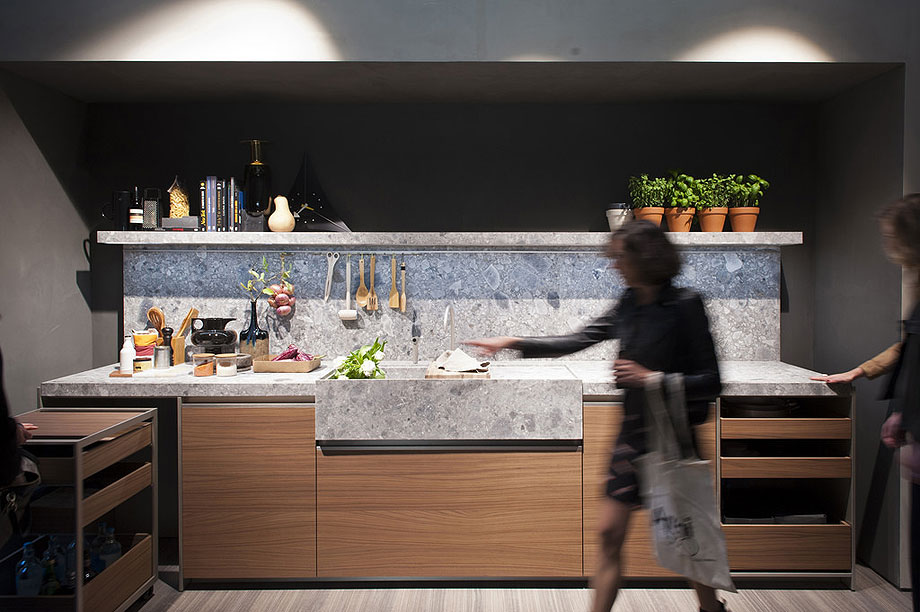 ---
SALÓN INTERNACIONAL DEL BAÑO:
El salón más joven, que hizo su debut en el año 2003, expone productos de alta gama, respondiendo a una creciente demanda de productos con la vista puesta en el relax. En esta séptima edición, que reúne a 243 expositores (12% extranjeros) en 20.600 m², se hace especial hincapié en los productos para el baño que reflejan la fuerte demanda actual de eficiencia y ahorro de energía, con especial énfasis en el ahorro del agua, la prevención de la contaminación en los interiores y la salud personal. Huelga decir que no se ha escatimado en la ergonomía, los colores y los accesorios que estimulan las emociones y subrayan la sensación de bienestar lograda en el este espacio.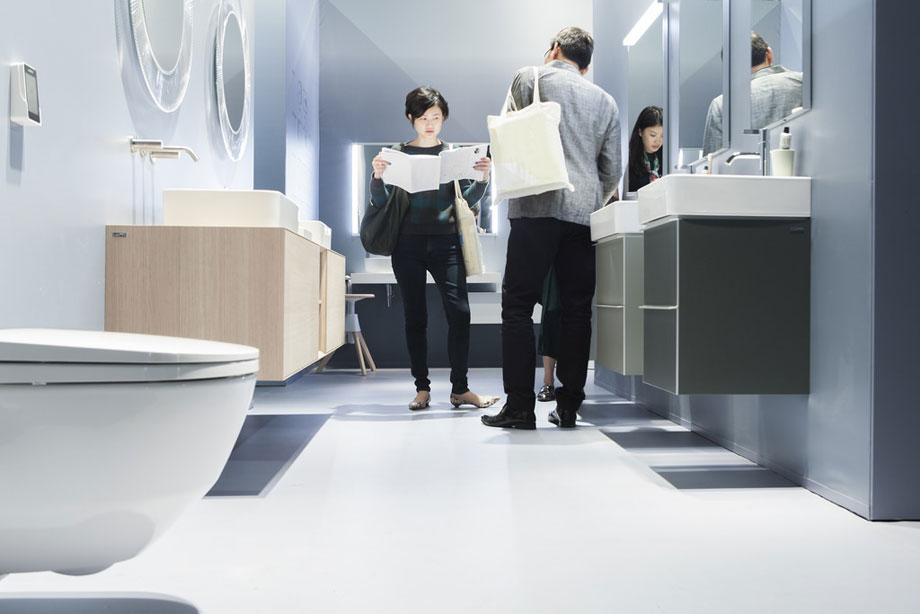 ---
FUORISALONE:
Como es habitual, el Salón del Mueble también se extiende a los diferentes distritos de la ciudad, donde tendrán lugar cientos de eventos Fuorisalone. Durante una semana la geografía de la ciudad se rediseña y se abre a un inabarcable número de experiencias, nada menos que 1336 eventos en seis días. Todo un reto.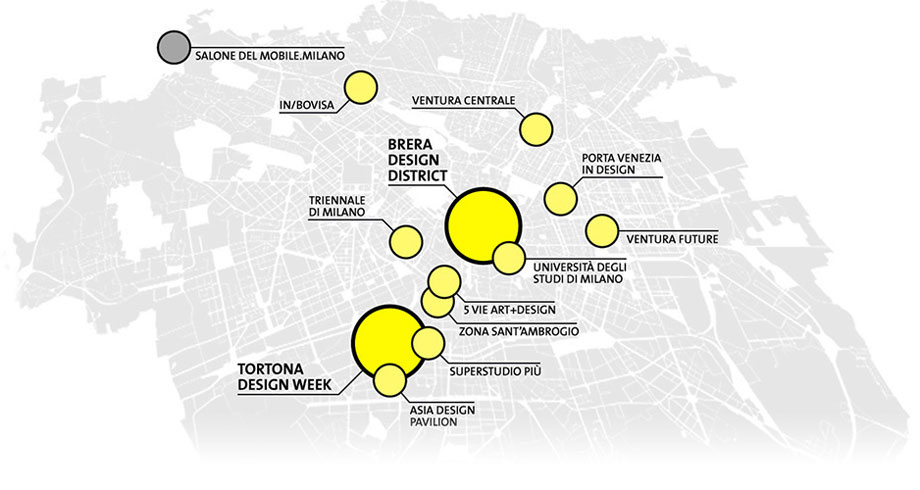 ---
Información e imágenes en la web de la feria y en la web de Red
You might also like