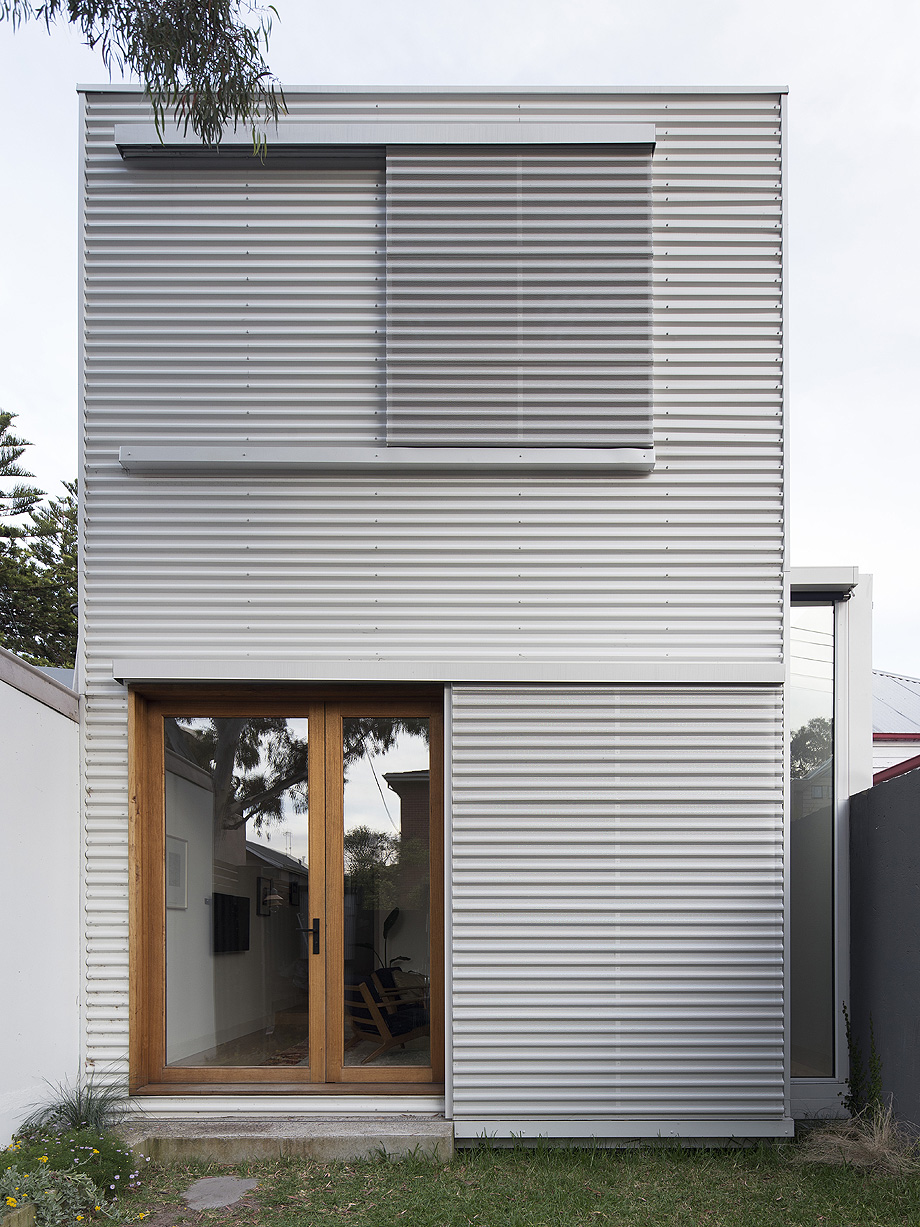 CASA SE:
La ampliación de una antigua casa victoriana de trabajadores respondió a la necesidad de satisfacer las demandas de una familia, basándose en la tradición espacial del lugar pero alineándose con las necesidades actuales. El proyecto incorpora conceptos que apoyan y facilitan la vida cotidiana en un espacio pequeño, al tiempo que revisita los interiores de la casa original y explora alternativas para organizar estos espacios de dimensiones reducidas.
La clave del proyecto, realizado por el estudio Walter & Walter, fue conseguir unas condiciones únicas de luz para cada una de las estancias. Aunque también fue importante el apartado de la sostenibilidad, que hizo que el diseño se centrara en la minimización de los materiales utilizados en la construcción de las zonas de estar, comedor y baño, que se agregaron a la casa adosada existente.
Explica el arquitecto Andrew Walter que «desde el patio delantero a la casa original, se empareja un uso austero de la decoración con una serie de habitaciones a lo largo de un pasillo. A medida que empieza la ampliación, este uso se mantiene, sin embargo, en este caso, exponiendo más que ocultando la estructura de la vivienda. Las cualidades espaciales también cambian a una composición de habitaciones de 4 x 5 m que están separadas por una escalera cerrada y flanqueada por espacios de conexión más pequeños».
Los espacios separados pero conectados operan tanto en dirección horizontal como vertical, creando espacios para jugar, tanto para los niños como para la luz. La conexión vertical es una oportunidad para disfrutar de la luz del día, dando a cada espacio, desde los espacios habitables hasta el espacio de la escalera, sus propias cualidades particulares de luz, que varían a medida que se avanza por la casa.
El uso de tonos monocromáticos, suavizados por los tonos claros de la madera, contribuyen al diseño moderno y acogedor de la casa, que se adapta a los momentos en familia pero también a los momentos más privados cuando es necesario.
En el exterior, las fachadas, revestidas con chapa metálica ondulada, responden más al clima y a un deseo de intimidad que al contexto vecinal en evolución. Las ventanas se han minimizado y equipado con elementos filtrantes sin comprometer la entrada de luz natural.

---
LAS IMÁGENES:
---
FICHA TÉCNICA:
Proyecto:

Casa SE.

Ubicación:

St. Kilda (Victoria / Australia).

Completado:

2016.

Autor:

Walter & Walter.

Arquitecto:

Andrew Walter.

Superficie:

120 m².
Fotografías: Ben Hosking.
---
PLANIMETRÍA: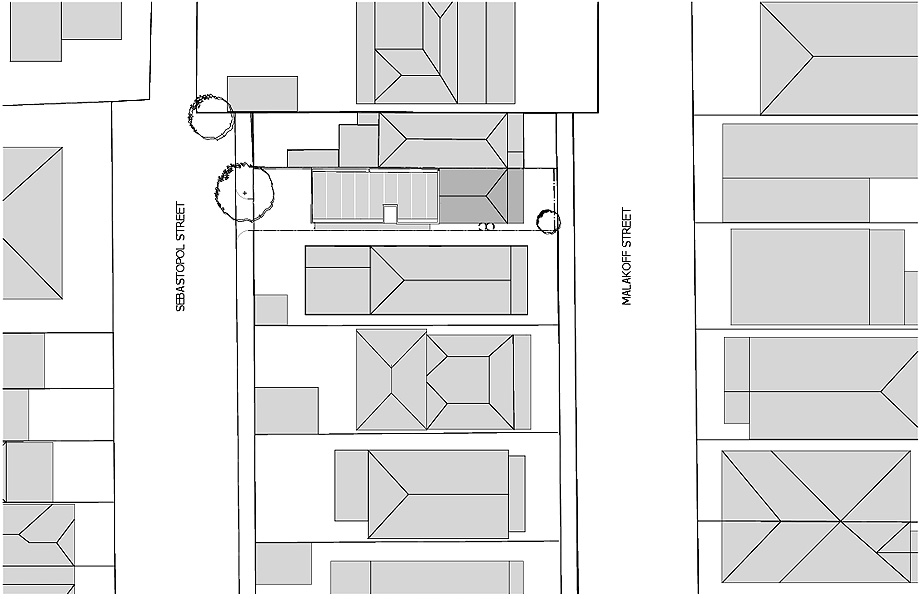 Plano de situación
---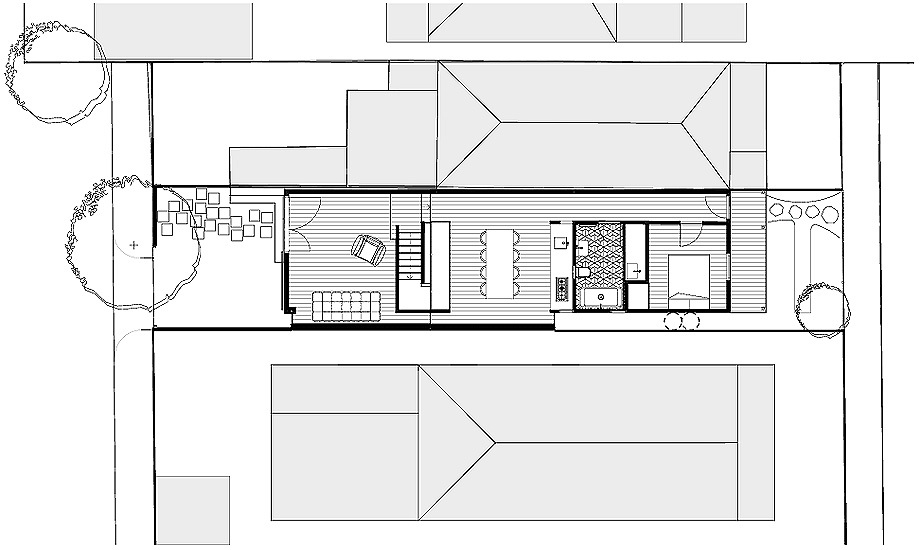 Planta baja
---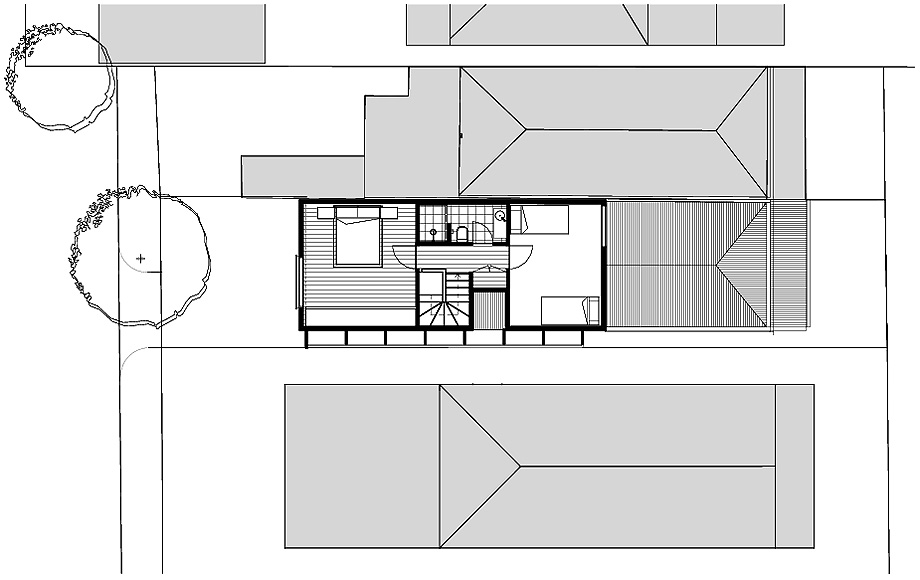 Primera planta
---
SOBRE WALTER & WALTER:
Walter & Walter es una oficina de diseño cuyo trabajo se caracteriza por la reflexión sobre las posibilidades de la arquitectura y el diseño al explorar la relación entre tradición, cultura, sostenibilidad y contexto. El despacho, con sede en Melbourne (Australia), fue fundado en 2012. Lo integran el arquitecto Andrew Walter, que ha trabajado en numerosos proyectos residenciales y culturales como el MONA (Museum of Old and New Art) y la Bendigo Art Gallery, y Michelle Walter, que ha participado en la producción de proyectos impresos, digitales e instalaciones para clientes como Origin Energy, Jewish International Film Festival y TMAG (Tasmanian Museum and Art Gallery).
---
Información e imágenes facilitadas por el estudio
You might also like