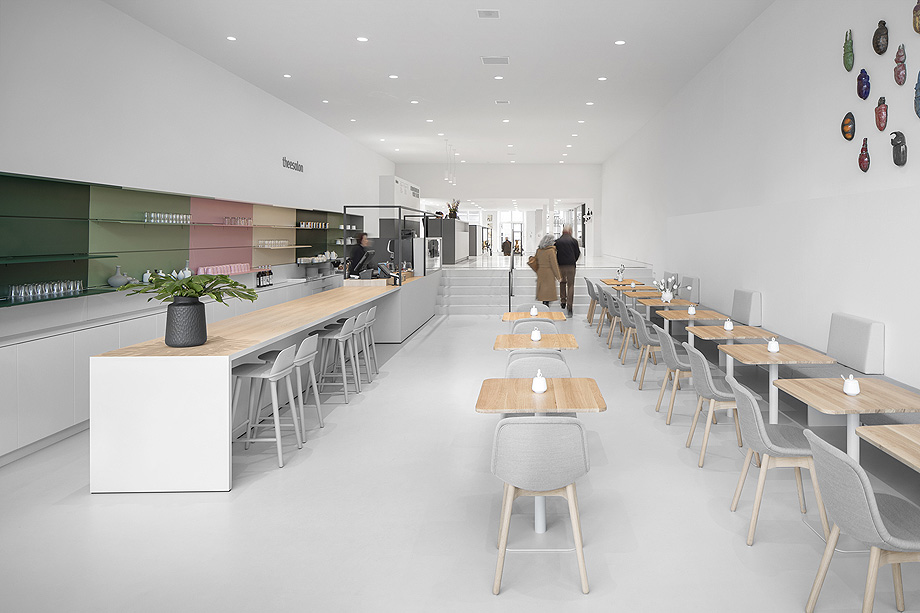 MUSEO NACIONAL DE CERÁMICA PRINCESSEHOF:
Con motivo del centenario del Museo Nacional de Cerámica Princessehof en Leeuwarden, este espacio museístico, que data del siglo XVIII, fue objeto de una importante renovación de cara a aumentar su atractivo y accesibilidad para los visitantes. Los encargados de hacerlo posible han sido el estudio i29 interior architects, que han colaborado con la agencia de comunicación The Ambassadors of Aesthetics.
El proyecto conllevó el diseño de un área de entrada acogedora y contemporánea, que encajara en la finalidad del museo como lugar de inspiración y sorpresa, de la sala de té y de la plaza del museo, y la reorganización de toda la colección para ofrecer una ruta clara pero sorprendente. Todo se tuvo que llevar a cabo con un presupuesto bastante limitado.
Para atraer a más personas y ofrecer a los visitantes la opción de visitar el salón de té y la tienda del museo, la zona de entrada está completamente abierta y los visitantes pueden acceder al museo desde la entrada frontal y posterior. La nueva zona los recibe en un amplio vestíbulo con mucha luz natural y conecta la tienda del museo, la taquilla y el salón de té. Explican los arquitectos que «la alineación horizontal y las diferencias de nivel en estos objetos son una referencia sutil a las capas de la tierra, el recurso natural de la cerámica». Detrás de los mostradores, las rampas integradas ofrecen acceso al museo a personas discapacitadas. Un gran jardín, que se encuentra junto al salón de té, también se ha hecho accesible al público.
Crear experiencias.
Para crear una experiencia en los diversos espacios, i29 utilizó claros contrastes que se hacen más visibles en las zonas de paso. Por ejemplo, el salón de té presenta una combinación de vivos colores en una de sus paredes mientras que la tienda del museo se ha diseñado en tonos relajantes para que toda la atención se centre en los productos.
También la transición desde la contemporánea entrada a la monumental plaza del museo es una metamorfosis sorprendente. Las paredes de este espacio están revestidas con papel pintado a mano y tiene una elegante instalación gráfica con asientos y pantallas de información. Otras salas fueron restauradas en sus colores originales después de la investigación histórica realizada por The Ambassadors of Aesthetics.
Para la sala de Producción Masiva, se hizo una instalación con lo que parecen ser cajas blancas apiladas, brillantemente iluminadas, donde los visitantes están completamente rodeados por cerámicas. Esta instalación lleva a la sala Art Nouveau, donde la experiencia es diametralmente opuesta. La habitación se ha oscurecido por completo, aislando los objetos expuestos y haciendo que parezca «que flotan en el aire». La pronunciada simplicidad de las intervenciones contrasta con la monumental estructura.
Concluye el estudio que «el contraste entre antiguo/nuevo y monumental/contemporáneo se complementan entre sí y juntos forman un todo poderoso y sorprendente. Vuelve a colocar el monumento en el aquí y ahora, no sólo en el sentido funcional.»
---
LAS IMÁGENES:
---
FICHA TÉCNICA:
Proyecto:

The Princessehof Museum.

Ubicación:

Leeuwarden.

Completado:

2017.

Diseño interior:

i29 interior architects.

Equipo de diseño:

Jaspar Jansen, Jeroen Dellensen, Begona Masia, Shyla Rietveld, Egle Jacinaviciute.

Concepto / comunicaciones:

The Ambassadors of Aesthetics, Menno Landstra.

Superficie:

1.200 m².

Gestión de proyecto:

FMXXL.

Contratista:

Bouwbedrijf Van Marrum bv.

Construcción interior:

Zwartwoud bv.

Fotografías:

Ewout Huibers.
---
PLANIMETRÍA: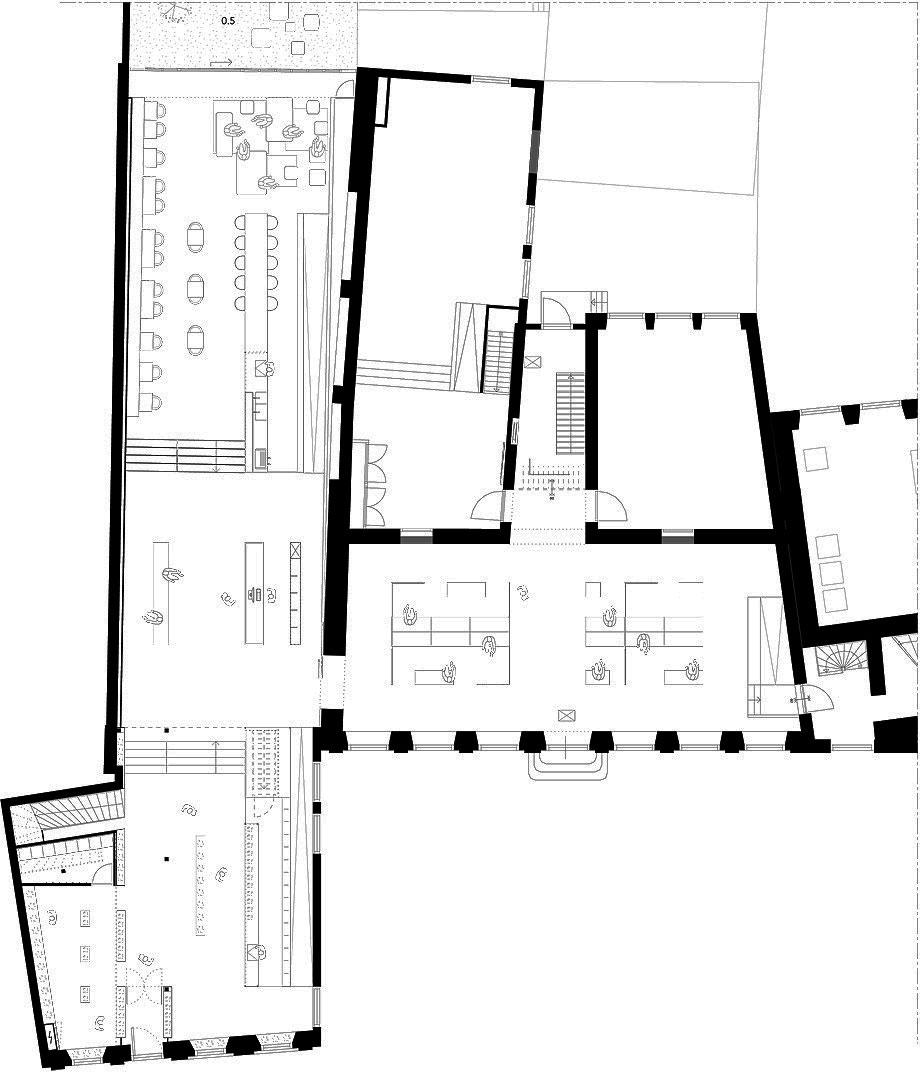 Planta
---
SOBRE i29 I INTERIOR ARCHITECTS: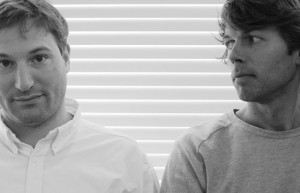 i29 I interior architects  es un joven estudio con sede en Ámsterdam, fundado por Jaspar Jansen (1970) y Jeroen Dellensen (1972), cuyo nombre proviene de la dirección donde se ubica el despacho.
Sus trabajos, tanto en el ámbito privado como en el público, se basan en la complicidad con el espacio, dando salida a su creatividad a través de racionales diseños no exentos de sorpresas, buscando siempre los planteamientos más esenciales.
A lo largo de su trayectoria han recibido varios premios como The Great Indoors Awards 2009, por una oficina realizada con materiales reciclados, o los Dutch Design Awards (DDA) 2005, por el diseño interior de una escuela. Sus proyectos se han publicado en revistas y libros nacionales e internacionales.
i29 I INTERIOR ARCHITECTS INTERIORES MINIMALISTAS
---
Información e imágenes facilitadas por el estudio
You might also like