SILLA N01:

En el desarrollo de su imparable genio creativo, el diseñador japonés Oki Sato (Nendo) ha debutado en el catálogo de la firma danesa Fritz Hansen con la silla N01, una pieza contemporánea que refleja el buen hacer de la cultura japonesa y la nórdica en su respeto por la madera y la artesanía, sin olvidar los aspectos más prácticos.
La silla N01 es un diseño con un alto grado de atención al detalle tanto en su concepción formal como en el proceso de fabricación (Fritz Hansen es bien conocida por su alta especialización en la técnica del curvado de la madera contrachapada). La N01 combina un asiento y un respaldo de madera contrachapada de nueve capas -característica de la colección de sillas apilables de Fritz Hansen- mientras que la base es una elegante interpretación de los trabajos con madera maciza. Explica Oki Santo que «si te sientas en ella, notarás que es una silla Fritz Hansen. Si vives con ella, te darás cuenta de que se trata de puro diseño japonés».
Sigue explicando el diseñador japonés que «normalmente, las uniones entre la estructura y la carcasa se hacen más gruesas para aumentar su resistencia, a veces causando una apariencia pesada. En este caso y para conseguir una apariencia más ligera, estas uniones fueron cuidadosamente diseñadas para que parezca que apenas se tocan«.

Constructivamente, el respaldo se fija en dos ranuras realizas en los reposabrazos mientras que para el asiento se utilizan juntas ocultas, de forma que visualmente parece estar flotando. Gracias a la corta longitud de los reposabrazos, la silla se puede situar muy cerca de la mesa y aún así mantener el apoyo para los brazos cuando se está sentado. Además, la suave curvatura del respaldo parece abrazar el cuerpo del usuario, proporcionándole una cómoda experiencia en la misma línea que «las sillas Swan y Egg que son las sillas insignia de la compañía», comenta el fundador de estudio Nendo.
Por último, la silla está fabricada como si fuera un rompecabezas que consta de 23 piezas en una mezcla de madera maciza y chapada. Mientras que la silla se ensambla manualmente, cada pieza se fabrica de forma industrial en una empresa de madera belga de propiedad familiar, fundada en 1924. El montaje tipo puzzle permite que la construcción, rica en detalles, se vea lo más perfecta posible.
---
LAS IMÁGENES: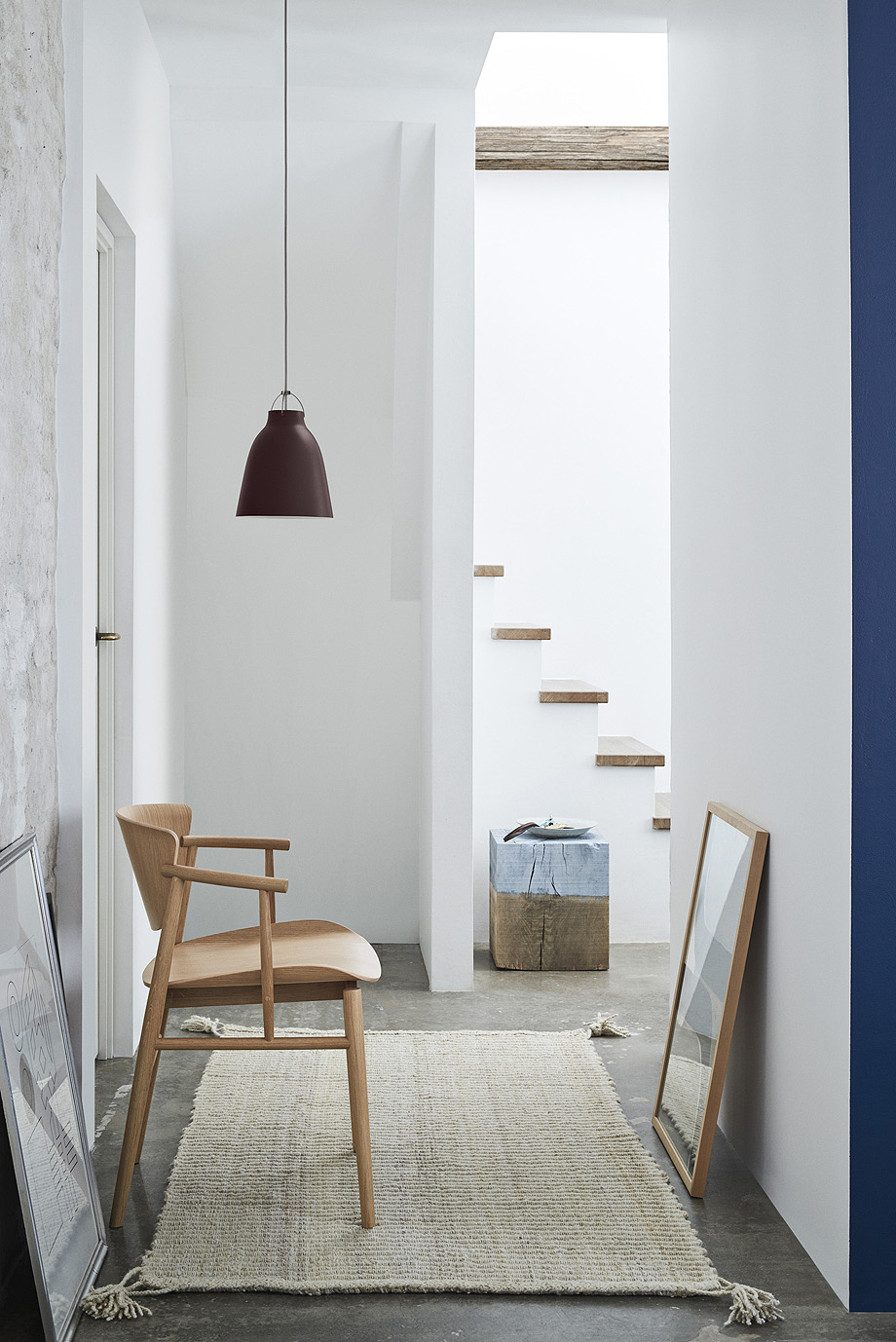 ---
Fotografías de producto: Yoneo Kawabe  
---
SOBRE NENDO: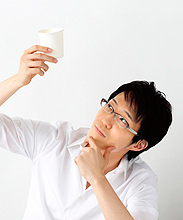 Nendo es un estudio de diseño fundado, en el año 2002, por el arquitecto Oki Sato (Toronto / Canadá, 1977).  La principal filosofía del estudio es sorprender a las personas con pequeños gestos, a través de creaciones que pertenecen a distintos campos: arquitectura, decoración, diseño industrial y arte gráfico.
Nendo abrió, en 2005, su segunda oficina en Milán (la principal está en Tokio) y ha obtenido numerosos reconocimientos internacionales por sus proyectos. En el año 2006, la revista Newsweek lo identificó como uno de los 100 japoneses más respetados a nivel mundial y, un año después, aparecía en el listado de las 100 principales pequeñas empresas japonesas.
Las ferias de diseño y museos más respetados de todo el mundo han exhibido el trabajo y las instalaciones de Sato, incluyendo el Museo de Arte Moderno y el Museo de Arte y Diseño en Nueva York, el Museo de las Artes Decorativas y el Centro Pompidou de París, el Victoria & Albert Museum en Londres, el Instituto de Arte de Chicago, y mucho más. En su larga lista de clientes figuran importantes firmas como Cappellini, De Padova, Kartell, Foscarini, Boffi, Driade, Cartier, Gandía Blasco, Issey Miyake, Moroso, NEC, Puma y Thonet Vienna, entre otras.
STUDIO NENDO EN INTERIORES MINIMALISTAS
---
SOBRE FRITZ HANSEN:
Fritz Hansen, también conocida como Republic of Fritz Hansen, es una compañía danesa de diseño de mobiliario fundada, en 1872, por el carpintero del mismo nombre.  A lo largo de su casi siglo y medio de trayectoria, diseñadores de prestigio como Arne Jacobsen, Poul Kjærholm, Hans J. Wegner y Piet Hein han trabajado para la firma. Actualmente, colaboran con Fritz Hansen diseñadores como Hiromichi Kono, Cecilie Manz, Kasper Salto, Piero Lissoni o Jaime Hayon.
En el año 2015, Republic of Fritz Hansen adquirió la empresa LIGHTYEARS que ofrece luminarias de diseño danés contemporáneo. Su colección está creada en colaboración con diseñadores daneses e internacionales como Cecilie Manz, GamFratesi, Jo Hammerborg, Iskos Berlin, KiBiSi, Jøn Utzon y Christian Dell.
En la actualidad, la compañía danesa también cuenta con una joven colección de accesorios para el hogar bautizada con el nombre de Objects.
FRITZ HANSEN EN INTERIORES MINIMALISTAS
---
Información e imágenes facilitadas por las firmas
You might also like