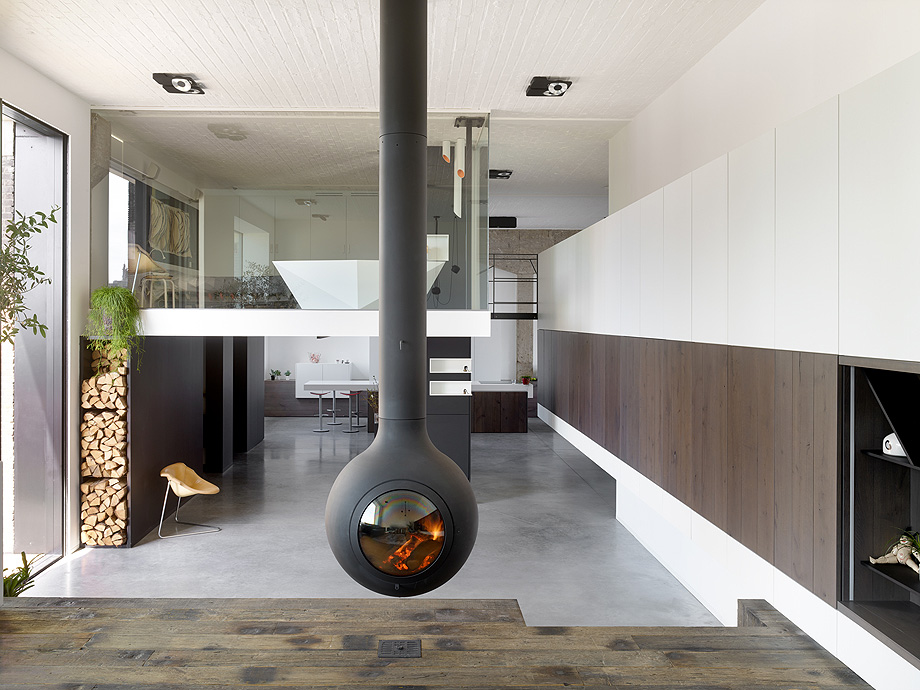 THE LOFT:
La transformación de edificios industriales en espectaculares viviendas es una realidad bien conocida y, además, es una manera de reintroducir algunos de estos espacios en el tejido ubano. En este caso, este loft de doble altura, ubicado en Lovaina (Bélgica), fue restaurado por el estudio belga Klaarchitectuur para un matrimonio.
En el momento de la compra, el local aún mostraba signos que recordaban su pasado industrial: el edificio era propiedad de un operador de telecomunicaciones que utilizaba el espacio para albergar transformadores eléctricos. El proyecto de reforma respetó algunos de los elementos originales como la estructura de hormigón pesado que es visible en la actual vivienda, integrándose a la perfección en unos interiores sobrios, dibujados mayoritariamente con líneas rectas.
Originalmente, el local era un espacio vacío, un lienzo en blanco que permitió al arquitecto Gregory Nijs y a su equipo proyectar de forma creativa el interior de la nueva casa. Explican desde el estudio que «la idea era preservar los altos techos del edificio, ya que le daban al espacio una cierta grandeza y, al mismo tiempo, crear un ambiente cómodo y hogareño», donde transcurriera la vida diaria.
Sin embargo, como los techos resultaron demasiado bajos para crear dos niveles de altura completa, se optó por «colgar diferentes cajas del techo». En uno de estos volúmenes, se ubica el dormitorio principal con baño propio y bañera exenta en habitación, que se abre al living del loft a través de dos paredes de vidrio transparente, mientras que un segundo volumen acoge un segundo dormitorio. Ambas habitaciones están conectadas por una liviana pasarela de acero negro.
En la planta baja, se distribuyen las zonas de día en dos puntos diferenciados, el comedor y la cocina, por un lado, y la sala de estar, por otro. Entre ambos, los vacíos bajo las cajas establecen una dinámica fluida entre los diferentes espacios del loft sin necesidad de dividir el interior de la vivienda en cubículos más pequeños.
---
LAS IMÁGENES:
---
FICHA TÉCNICA:
Proyecto:

The Loft.

Ubicación:

Lovaina (Bruselas / Bélgica).

Completado:

2017.

Autor:

Klaarchitectuur.

Arquitecto del proyecto:

Gregory Nijs.

Consultor de construcción:

Jan Ten Haaf.

Cocina:

Fierens.

Superficie:

240 m².

Fotografías:

.
---
PLANIMETRÍA: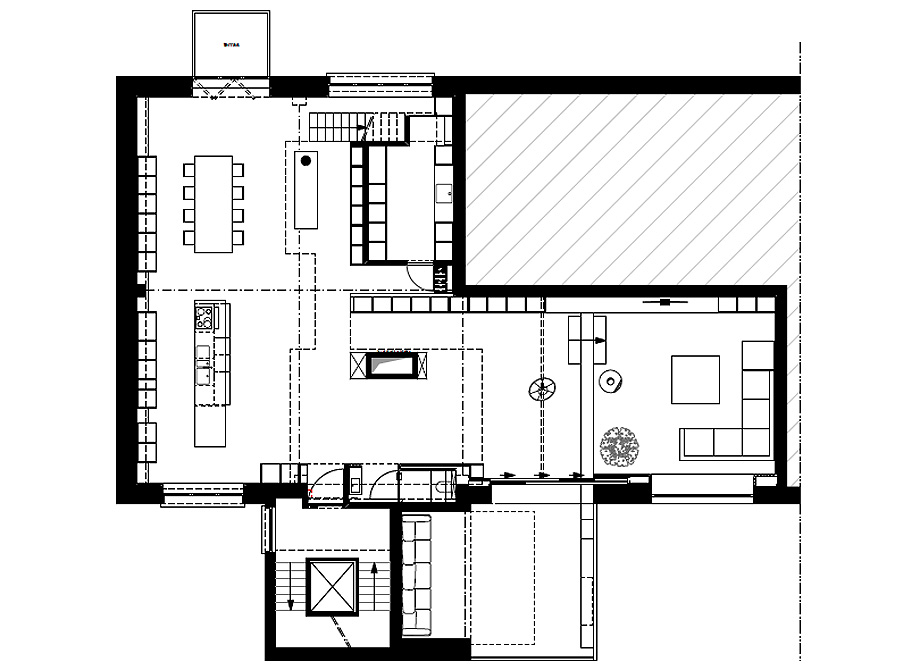 Planta baja
---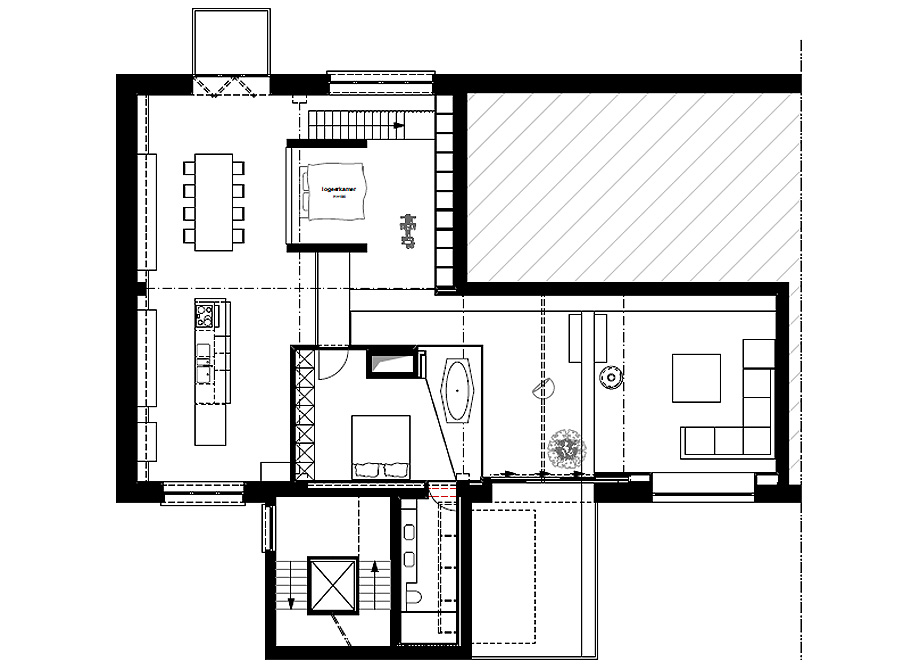 Primera planta
---
SOBRE KLAARCHITEKTUUR: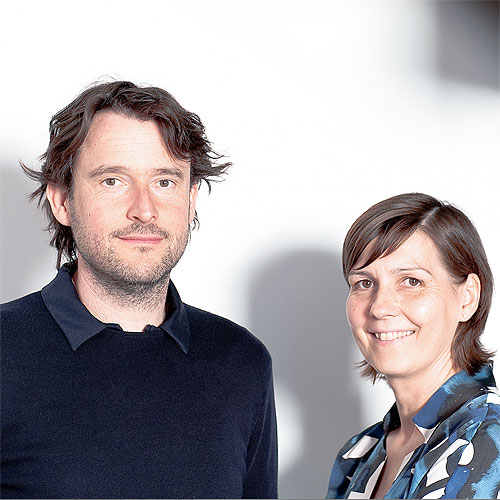 Gregory Nijs (Sint-Truiden, 1973) estudió arquitectura en el Provinciaal Hoger Architectuurinstituut (Diepenbeek, Bélgica), ahora University Hasselt, donde se graduó en 1997.  Entre 1997-2001 fue aprendiz y arquitecto en el despacho de Bernard Lefever, en Hoeilaart (Bélgica).
Desde 2010, Gregory es propietario del estudio Klaarchitectuur con sede en Limburg, donde se llevan a cabo proyectos de casas privadas, interiores, construcción de apartamentos y construcciones industriales. El despacho se esfuerza por crear agradables ambientes para sus clientes, a través de una arquitectura contemporánea cuidadosamente diseñada.
Para la coordinación y la gestión, Gregory confía ciegamente en Nadia Jottard quien, gracias a su relación personal, sentido comercial y visión realista, forma un fuerte tándem con su marido.
KLAARCHITECTUUR EN INTERIORES MINIMALISTAS
---
Información e imágenes facilitadas por el estudio
You might also like