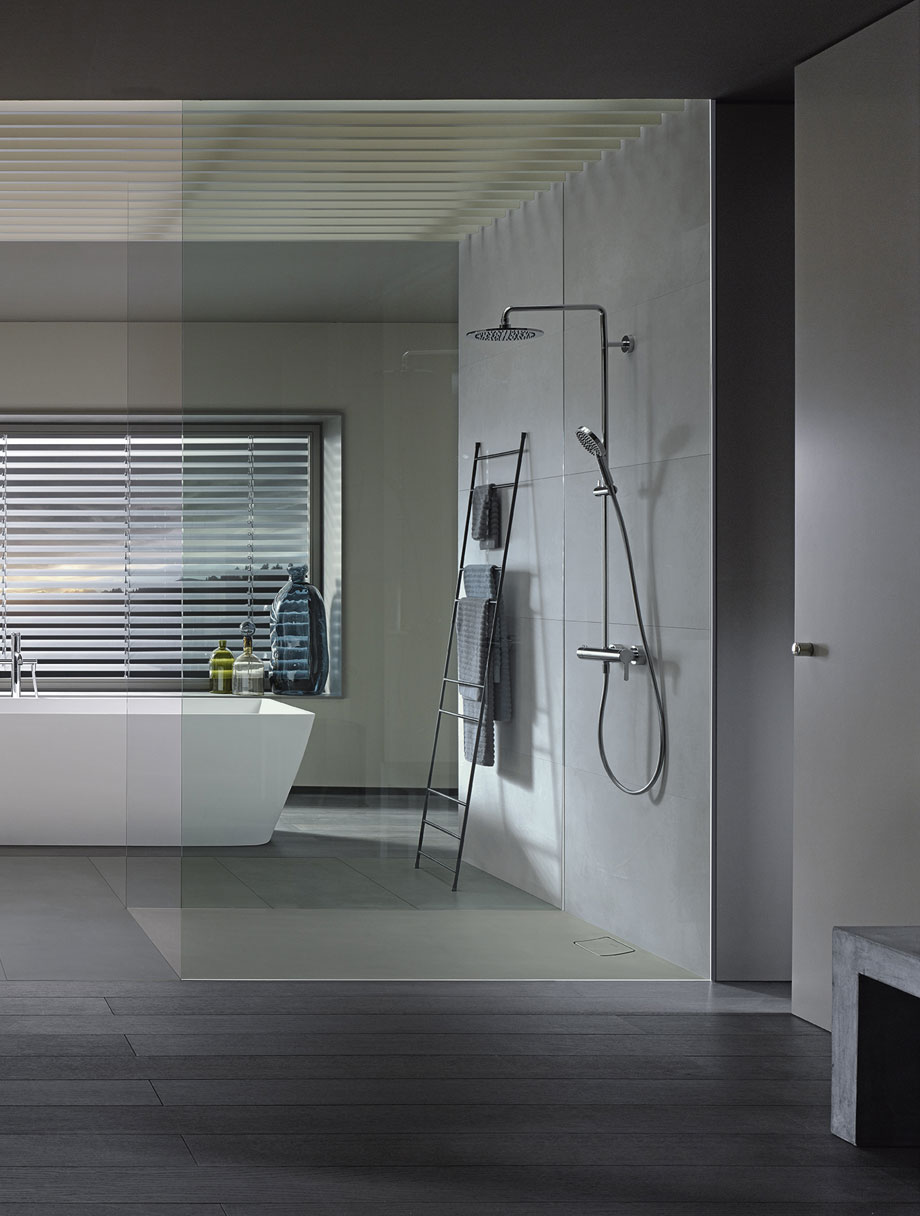 STONETTO:
A caballo entre el color del hormigón y la piedra desgastada por el agua, el plato de ducha Stonetto de Duravit se enriquece ahora con la nueva tonalidad gris Concrete, que se suma a la gama cromática ya existente formada por los colores blanco, arena y antracita.
La moderna colección de platos de ducha Stonetto, fruto de la colaboración entre la empresa alemana y el estudio vienés EOOS, está fabricada en DuraSolid Q, un material mineral de fundición de alta calidad. Una de sus características es su agradable textura, semejante a una piedra pero que, al mismo tiempo, resulta uniforme, con una superficie suave y sedosa. Tras esta aparente delicadeza, la elevada dureza y densidad de su superficie hacen de este plato de ducha un producto excepcionalmente resistente a arañazos y desperfectos, además de duradero y antideslizante.
Por otro lado, la pendiente casi imperceptible del plato de ducha proporciona un perfecto desagüe y la tapa en el mismo material y color permite una limpieza sencilla. El plato de ducha diseñado por EOOS puede instalarse de forma superpuesta, semi-empotrado o empotrado. Además, Stonetto está disponible en doce medidas diferentes y se puede combinar con las mamparas de ducha OpenSpace y OpenSpace B, diseñadas también por el trío austriaco.
---
LAS IMÁGENES:
---
SOBRE EOOS: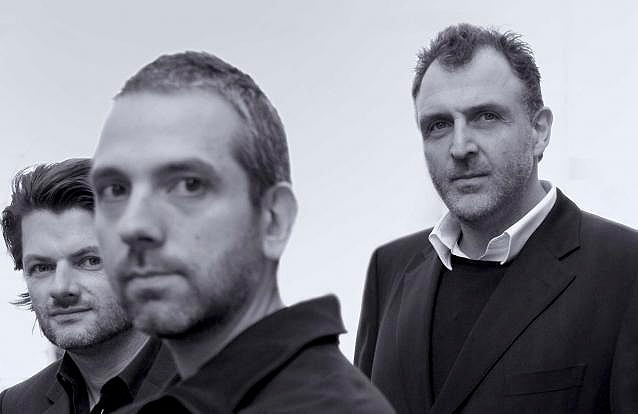 El trío de diseñadores austriacos EOOS, compuesto por Martin Bergmann (Lienz/Este del Tirol), Gernot Bohmann (1968, Krieglach/Styria) y Harald Gründl (1967, Viena), fundó en 1995 su propio estudio de diseño después de estudiar en la Universidad de Artes Aplicadas de la capital austriaca.  Para ellos, el diseño es "una disciplina poética y un servicio cultural para la sociedad".
EOOS opera en el sector del diseño de mobiliario y de producto así como el diseño de tiendas. A lo largo de su carrera han trabajado para importantes firmas como Adidas, Alessi, Arman Cosmetics, Dedon, Duravit, MatteoGrassi, Moroso, Red Bull o Zumtobel.
Sus trabajos le han reportado más de 50 premios, entre otros, el Compasso d'Oro (2004), el Design Week Award (2005), el IF Design Award (2007) y el Red Dot Design Award: Best of the Best (2007).  En 2008, la revista Elle Deco consideró su sistema de cocina móvil b2 para Bulthaup el mejor del año en la categoría Cocina. En 2012, la ducha Open Space de Duravit consiguió el Best of the Best en los premios Red Dot.
EOOS EN INTERIORES MINIMALISTAS
---
SOBRE DURAVIT:
La empresa Duravit AG, fundada en el año 1817 en Hornberg en el centro de la Selva Negra, es actualmente uno de los fabricantes punteros en todo el mundo en el sector de los baños de diseño. La firma está presente en más de 130 países y se caracteriza por la innovación en el diseño original, la aplicación de técnica inteligente y la elevada calidad.
En cooperación con diseñadores de renombre internacional como Philippe Starck, EOOS, Phoenix Design, Sieger Design, Kurt Merki Jr., Christian Werner, Matteo Thun o Cecilie Manz se crean baños que aportan confort y aumentan la calidad de vida de los usuarios de forma sustancial.
El portfolio de Duravit integra cerámica sanitaria, muebles de baño, platos de ducha, bañeras, sistemas de hidromasaje, asientos de lavado, grifería y accesorios.
DURAVIT EN INTERIORES MINIMALISTAS
---
Información e imágenes facilitadas por Duravit y en la web de los diseñadores

You might also like