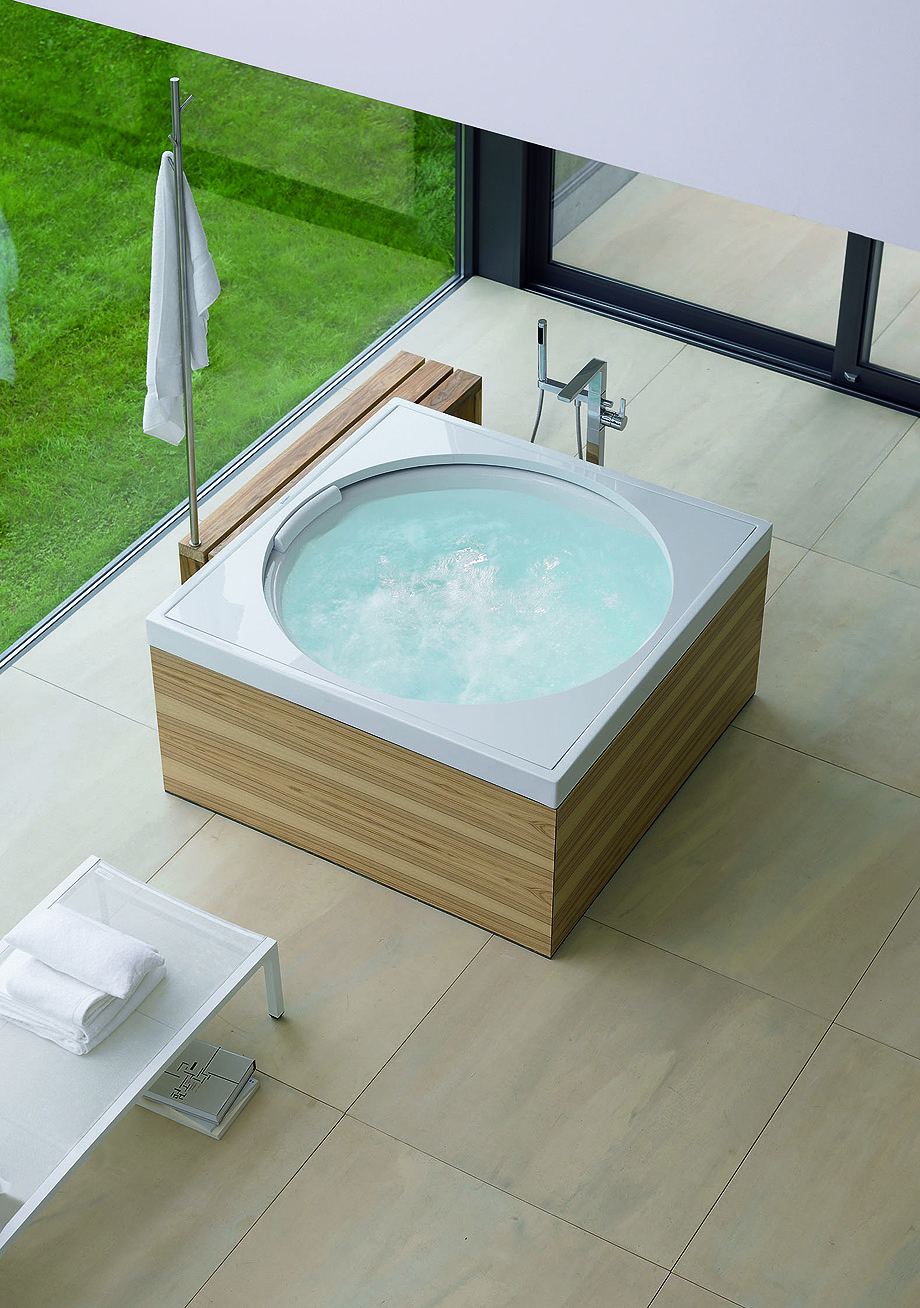 SPA PRIVADO:
Si bien es cierto que los centros de wellness (bienestar) son establecimientos cada vez más demandados, empresas del sector baño ofrecen en sus catálogos bañeras de hidromasaje, mini saunas, duchas con cromoterapia… capaces de transformar el baño de nuestras viviendas en un auténtico oasis de relax sin necesidad de salir de casa. Entre las empresas que disponen de estos productos, la alemana Duravit cuenta con atractivas y atemporales propuestas diseñadas por nombres como el estudio austriaco EOOS o el diseñador Jochen Schmiddem, que aúnan diseño y una avanzada tecnología para ofrecer el mayor bienestar.
---
BLUE MOON DE JOCHEN SCHMIDDEM:
Creada por el diseñador alemán Jochen Schmiddem, Blue Moon es una elegante bañera, de diseño atemporal y sostenible, que presenta una forma cúbica en su exterior y circular en su interior. Esta versión de hidromasaje ofrece tres tipos de circuitos: Emotion, Power y Relax. Además, sus medidas de 140 x 140 x 57 cm h permiten acoger a dos personas.
En el circuito Emotion, veinticuatro jets Durapearl, situados en el fondo de la bañera, hacen que grandes burbujas de aire o miles de diminutas perlas ascienden desde el fondo hasta la superficie, acariciando suavemente el cuerpo y ofreciendo una agradable sensación.
El circuito Power utiliza unos jets de gran tamaño que propulsan un fuerte chorro que masajea enérgicamente los músculos. La potencia del chorro se regula directamente abriendo o cerrando el jet.
Por último, Relax se ocupa de los masajes en los pies y en la columna vertebral, que deben ser más suaves. Sus jets realizan el masaje con un chorro menos enérgico y parte de ellos giran para poder abarcar la mayor superficie posible. El efecto de este tercer circuito es especialmente relajante y es un complemento perfecto del circuito Power.
Todos los circuitos pueden accionarse por separado o conjuntamente. El usuario puede controlar el programa de bienestar deseado mediante un mando a distancia estanco al agua. La luz LED de color fijo o los diversos programas, que abarcan desde una inmensa combinación de colores hasta una luz intermitente, dan una intensidad adicional al espacio dedicado al relax.
---
INIPI B SUPER COMPACT DE EOOS:
Con un diseño limpio y de dimensiones reducidas para ser una sauna (117,5 x 117 x 213 cm), Inipi B Super Compact es la tradicional sauna incorporada a la cultura de la vivienda moderna. Esta sauna, diseñada por el estudio austriaco EOOS, permite diferentes posiciones de sentado durante la sesión de sauna que proporcionan la máxima comodidad, incluso en sesiones prolongadas.
El mando de control, que está integrado en el lateral de la parte frontal, permite ajustar de forma individualizada la temperatura y la duración del funcionamiento de la estufa. Durante la fase de descanso, se puede ahorrar energía mediante la función ECO.
En el interior, todos los elementos para sentarse y tumbarse están fabricados con madera clara de Aspen, y los travesaños de madera iluminados con luz LED forman un paralelismo óptico con los elementos de asiento. Disponible tanto en versión rinconera como delante pared, la Inipi B no necesita conexiones fijas y puede funcionar sólo con un enchufe. Ésta es una característica interesante si se quiere instalar en una vivienda de alquiler.
---
OPEN SPACE B DE EOOS:
Diseñada también por el estudio EOOS, Open Space B es una mampara ideal para cuartos de baño de dimensiones reducidas ya que está presente sólo durante el tiempo de uso de la ducha. Después, simplemente se pliegan las puertas hacia la pared. La grifería y la teleducha se ocultan detrás de la puerta, cosa que aporta tranquilidad al espacio y una mayor amplitud visual.
Desde un punto de vista más técnico, el perfil de la puerta cuenta con un mecanismo de elevación y descenso que hace que, al ser movidas, las hojas se detengan automáticamente en un ángulo de 90 grados (posición de ducha) y desciendan. De este modo, se garantiza una protección perfecta contra salpicaduras. Además, las dos puertas de vidrio también están disponibles en acabado espejo.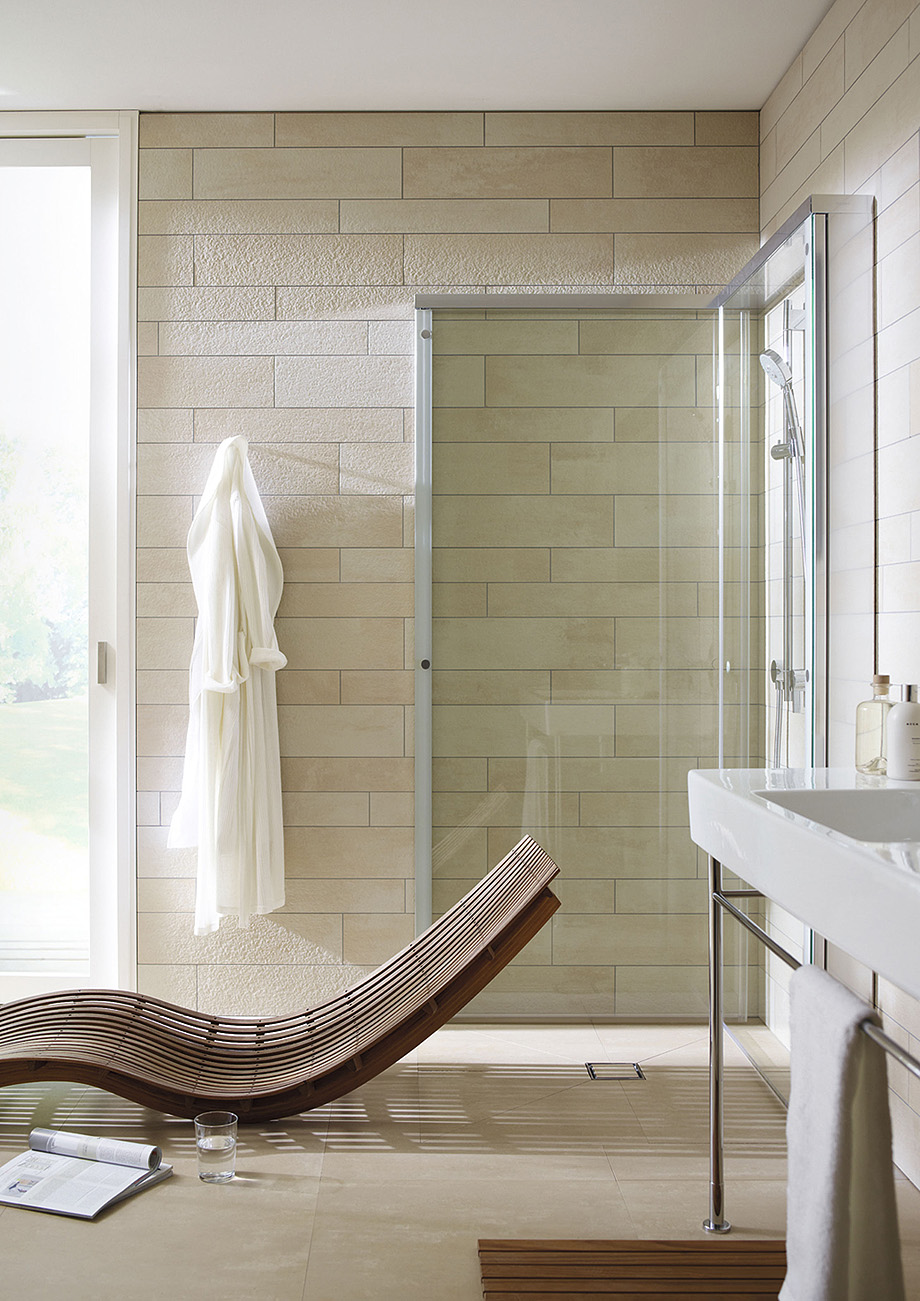 ---
SOBRE JOCHEN SCHMIDDEM: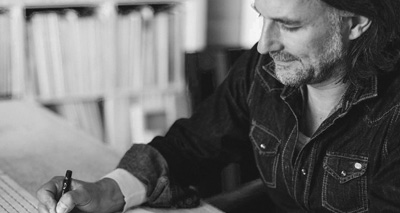 Después de formarse como ebanista, el diseñador y artista alemán Jochen Schmiddem estudió pintura y escultura antes de comenzar sus estudios de diseño de producto que acabó en 1992. Durante su época de estudiante ya trabajó en diferentes proyectos. En 1992, Schmiddem recibió una oferta del estudio Phoenix Design al que estuvo ligado antes de abrir su propia oficina en Berlín, en 1997.
Los diseños de Schmiddem forman parte de empresas como Bette, Duravit, Duscholux, Galatea, Gira, Hansgrohe, Loom Living, SieMatic, Tölle o Vaillant. Además, han recibido importantes premios a nivel internacional como el German Design Award Winner 2019, el iF Design Award, el Red Dot, el Good Design y el Design Plus Award, entre otros.
Para el diseñador «los productos de hoy sólo son sensatos y exitosos cuando transmiten un mensaje y generan sentimientos. Para hacer esto, hay que acercarse a los límites actuales y luego ir más allá. Lo que necesitamos son productos orientados al usuario, enfocados en lo esencial. Dichos productos 'funcionan' sin instrucciones, demostrando inequívocamente sus ventajas para los consumidores. A través de esta combinación de funcionalidad, emotividad y la más alta calidad, el producto se convierte en una experiencia visible.»

---
SOBRE EOOS: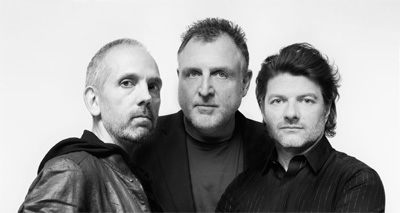 El trío de diseñadores austriacos Martin Bergmann (Lienz/Este del Tirol, 1963), Gernot Bohmann (Krieglach/Styria, 1968) y Harald Gründl (Viena, 1976) fundaron el estudio EOOS, en 1995, después de graduarse en la Universidad de Artes Aplicadas de la capital austriaca. Para EOOS, el diseño es una disciplina poética entre lo arcaico y lo tecnológico.
EOOS opera en el sector del diseño de mobiliario y de producto así como el diseño de tiendas para clientes como Giorgio Armani, Adidas, Alessi, Bite Beauty, la Fundación Bill y Melinda Gates, bulthaup, Carl Hansen & Søn, Dedon, Duravit, Geiger, Herman Miller, Hussl, Keilhauer, Lamy, Matteo Grassi, Poltrona Frau, Walter Knoll y Zumtobel.
Sus trabajos le han reportado más de 50 premios, entre otros, el Compasso d'Oro (2004), el Design Week Award (2005), el IF Design Award (2007) y el Red Dot Design Award: Best of the Best (2007).  En 2008, la revista Elle Deco consideró su sistema de cocina móvil b2 para Bulthaup el mejor del año en la categoría Cocina. En 2012, la ducha Open Space de Duravit consiguió el Best of the Best en los premios Red Dot.
Fotografía: © Elfie Semotan
EOOS EN INTERIORES MINIMALISTAS
---
SOBRE DURAVIT:
La empresa Duravit AG, fundada en el año 1817 en Hornberg en el centro de la Selva Negra, es actualmente uno de los fabricantes punteros en todo el mundo en el sector de los baños de diseño. El portfolio de Duravit integra cerámica sanitaria, muebles de baño, platos de ducha, bañeras, sistemas de hidromasaje, asientos de lavado, grifería y accesorios.
En cooperación con diseñadores de renombre internacional como Philippe Starck, EOOS, Phoenix Design, Sieger Design, Kurt Merki Jr., Christian Werner, Matteo Thun o Cecilie Manz, la empresa crea baños que aportan confort y aumentan la calidad de vida de los usuarios de forma sustancial. La firma está presente en más de 130 países y se caracteriza por la innovación en el diseño original, la aplicación de técnica inteligente y la elevada calidad.
DURAVIT EN INTERIORES MINIMALISTAS
---
Información facilitada por Duravit y en las webs de los diseñadores. Imágenes facilitadas por Duravit. Retrato de Jochen Schmiddem en su web
You might also like