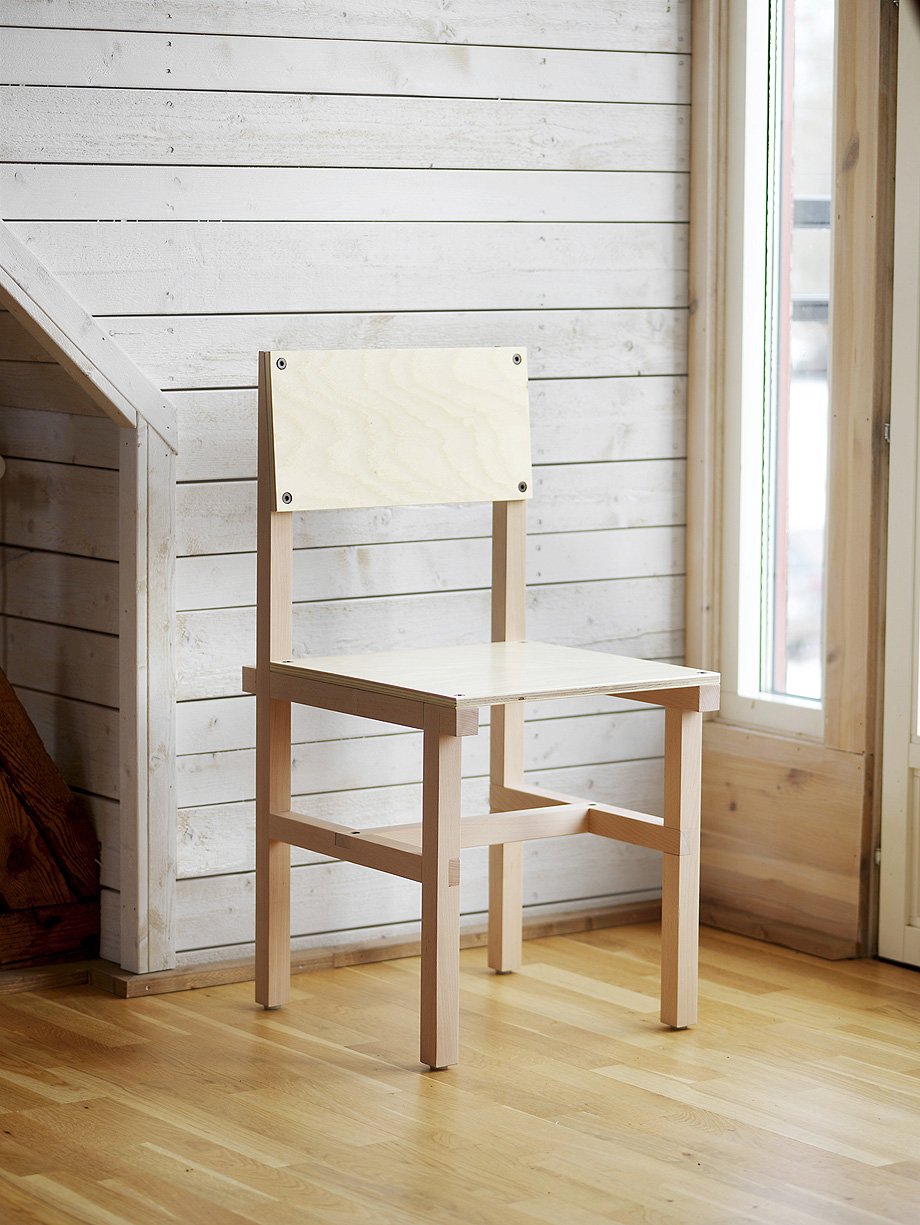 RÖHSSKA:
Carpintero, artista y diseñador, Fredrik Paulsen es la última incorporación del equipo de diseñadores del fabricante de mobiliario Blå Station. Su primer diseño para la firma sueca, la silla Röhsska, toma su nombre del recientemente reabierto Röhsska Museum of Design and Craft, en Goteborg, que le encargó a Paulsen que interpretara el concepto diseño democrático para la muestra «Unmaking Democratic Design». El diseñador eligió para este propósito crear una silla de madera, producida en colaboración con Blå Station, que fue presentada durante la pasada edición de la Stockholm Furniture Fair.
La silla tiene un punto de encuentro con la artesanía dentro de una producción industrial y su estructura en madera de haya de la provincia de Escania se complementa con un asiento y un respaldo de madera contrachapada de pino sueco. Explica el fabricante que la silla se fabrica en Suecia, con salarios suecos y siguiendo los ideales de sostenibilidad de este país. Además, se entrega en un embalaje plano.
---
LAS IMÁGENES: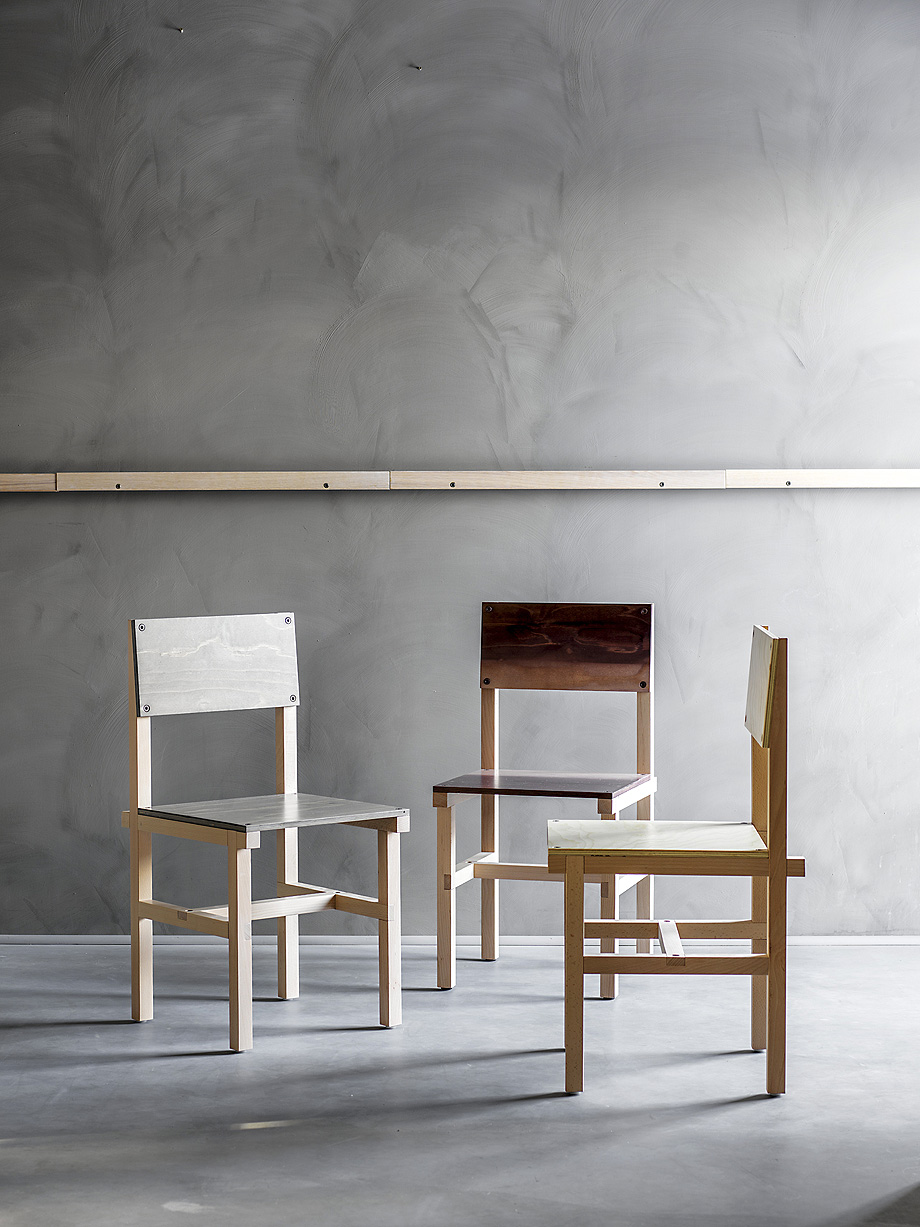 ---
---
---
SOBRE FREDRIK PAULSEN: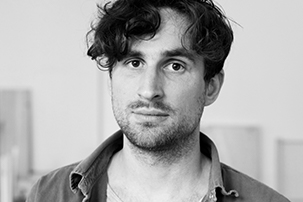 El diseñador y artista sueco, Fredrik Paulsen (1980) creció en Vejbystrand, y vive y trabaja en Estocolmo. Paulsen estudió ebanistería en la Universidad Vocacional de Grebbestad. Además, también se formó en el Colegio de Diseño Beckmans, realizó un máster en la Real Academia de Bellas Artes de Londres y realizó prácticas en IKEA.
Fredrik es un diseñador interdisciplinario que quiere que el diseño refleje el mundo contemporáneo sin poner límites a otras expresiones culturales como el arte, la moda y la música. Paulsen, a menudo, utiliza materiales, baratos y fácilmente accesibles, de una manera artesanal.
Inspirado por maestros como Ettore Sottsass, Gaetano Pesce y Gae Aulenti, sus personales obras han sido expuestas en diferentes museos y galerías internacionales. Cuando sus muebles se encuentran en este contexto, se produce un cambio de valor que podría interpretarse como una forma de desafiar las jerarquías establecidas. Al mismo tiempo, sus diseños se explican por sí mismos con el objetivo de hacerlos comprensibles a los usuarios.
Dice el diseñador: «Trabajo rápido e intuitivamente y trato de confiar en mi instinto. Estoy realmente interesado en la función práctica de un diseño, pero también estoy interesado en el diseño como un dispositivo de comunicación y una interfaz cultural.«
---
SOBRE BLÅ STATION:
Blå Station es una empresa familiar de fabricación de mobiliario, ubicada en lo que fue una antigua fábrica textil en Åhus, en la costa sureste de Suecia. Cuando se mudaron allí, en la primavera de 1986, colocaron unos pocos prototipos en una de las esquinas del edificio y, antes de que la producción estuviera en marcha, llenaron las salas vacías con exposiciones de arte y conciertos de jazz. El lugar se convirtió en la "Station" ya que pensaron que era un nombre muy apropiado, debido a que en una estación hay un constante flujo de cambio. La primera parte del nombre se debe a Börge Lindau, fundador de la empresa, que utilizaba la firma BLÅ en sus dibujos.
Su filosofía de trabajo defiende que para que un producto sea considerado nuevo no sólo no debe haberse visto antes sino que debe de ofrecer una nueva actitud en la forma, la función, el material o el proceso de producción. Además, apuesta por el desarrollo sostenible, produciendo todos sus piezas de mobiliario y complementos en Suecia para asegurar que cada eslabón de la cadena de producción cumpla sus criterios.
BLÅ STATION EN INTERIORES MINIMALISTAS
---
Información en la web de la firma y del museo. Imágenes en la web de la firma
You might also like