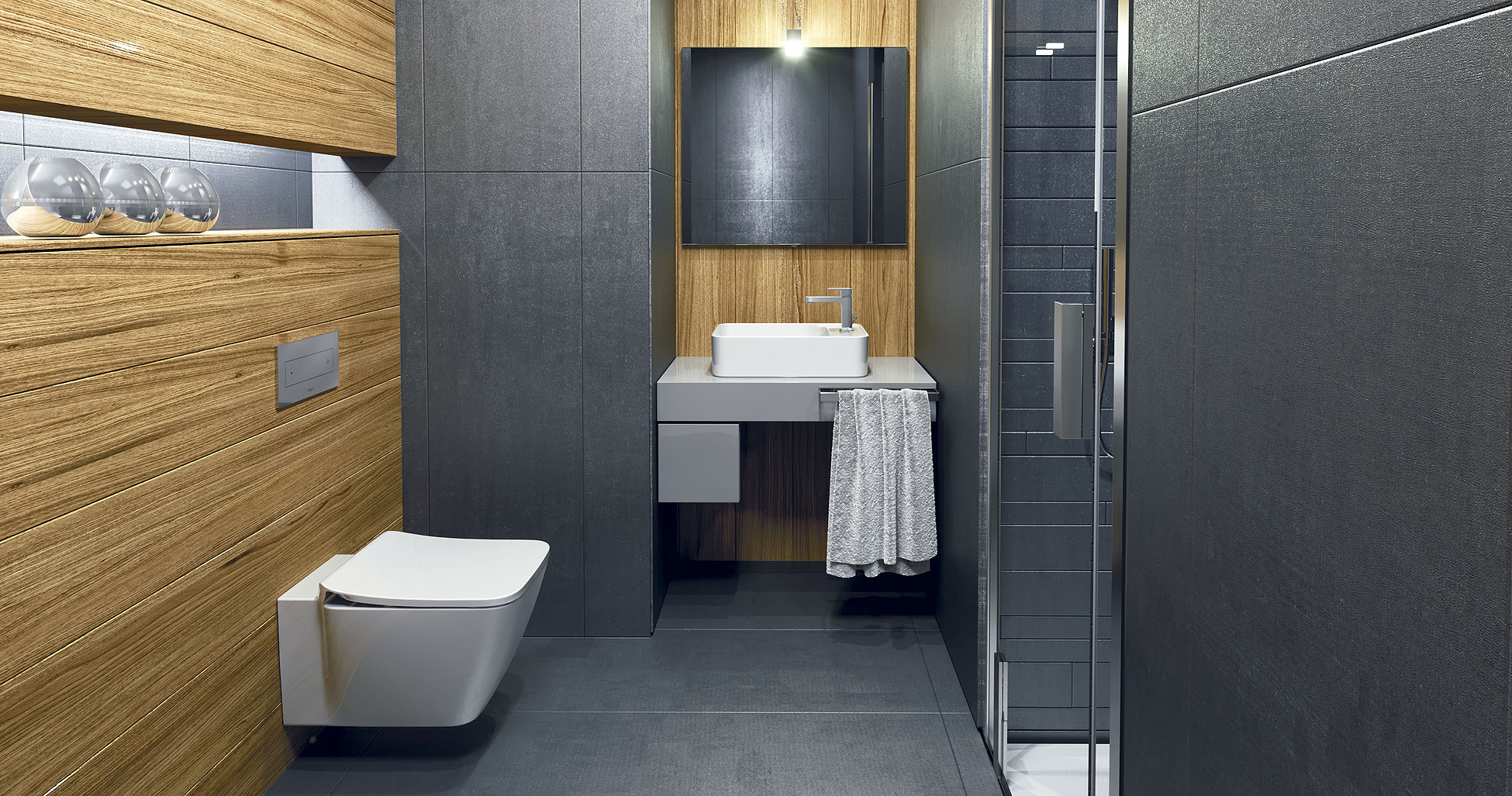 IDEAL STANDARD 2019:
La empresa Ideal Standard presentó, la pasada semana en Barcelona, su nueva etapa y cuatro destacadas novedades: la colección de mobiliario ADAPTO, la grifería Edge y las series de porcelana sanitaria Esedra y Strada II. Durante la presentación, también se habló del acuerdo de colaboración con el prestigioso estudio Palomba Serafini Associati, convertido en el nuevo director artístico del fabricante de soluciones de alta calidad para baños comerciales, sanitarios y residenciales.
Asimismo, en esta nueva fase en la trayectoria de IS, que tiene como lema «Juntos, mejor», hay que destacar la reciente creación de un Centro de Diseño mundial en Milán, una acción que, junto a la asociación con Roberto y Ludovica Palomba, reafirma el deseo de Ideal Standard de recuperar el liderazgo en el sector a través de productos con un estilo de diseño propio.
---
ADAPTO:
Adapto es una nueva colección de muebles modulares con infinidad de opciones, que destaca por su practicidad y funcionalidad. Su diseño sobrio y de líneas rectas, con diferentes opciones de acabado, ofrece una propuesta de gran versatilidad para equipar distintos ambientes de baño con encimeras, módulos, tapas de encimeras, estructuras laterales y toalleros. Con un montaje extremadamente fácil, es un producto que funciona perfectamente para proyectos residenciales y contract.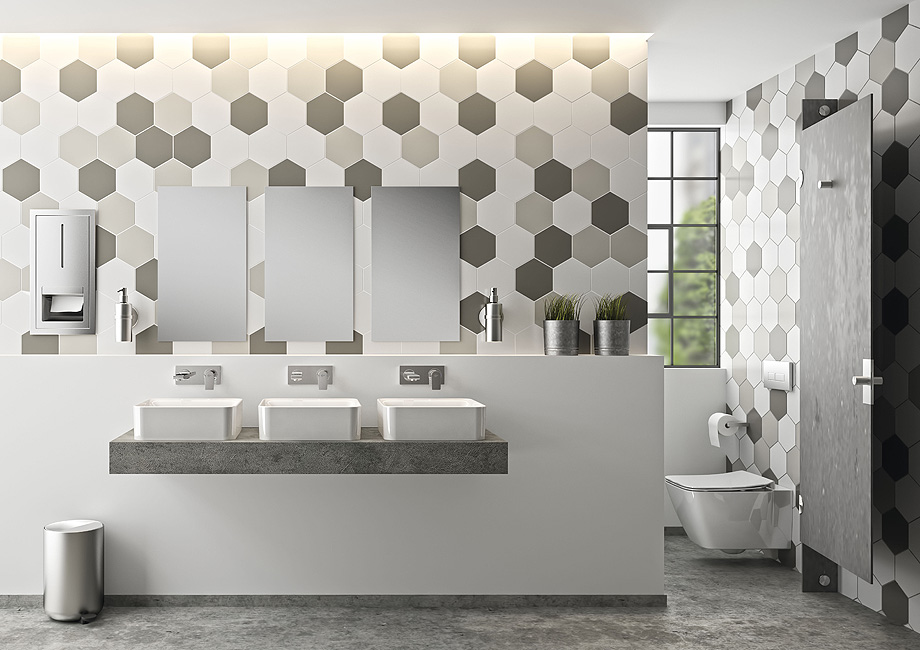 ---
EDGE:
Presentado recientemente en la feria ISH de Frankfurt, Edge es un fiel reflejo de lo que es un grifo diseñado por expertos donde se combina un estilo moderno y elegante con la robustez y fiabilidad que debe acompañar a un producto de este tipo. Además, Edge dispone de todas las opciones para poder equipar un baño completo con monomandos para lavabos, sanitarios, ducha y bañera, a pared y empotrados, de caño estándard o alto, tradicionales o laterales.
Técnicamente y bajo una esencia minimalista, esta nueva grifería ofrece tecnología Bluestart (apertura en frío), cartucho cerámico de 25 mm, aireador M24x1 con limitador de caudal a 5 l/min y Easy Fix, que permite una fácil instalación.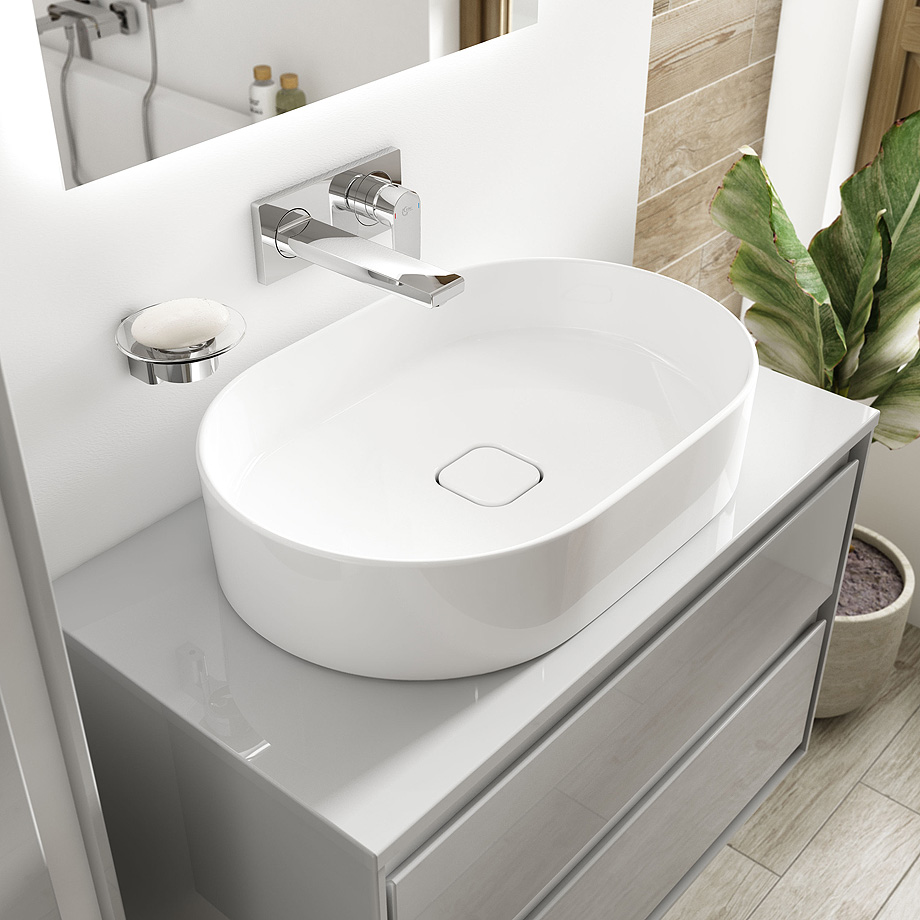 ---
ESEDRA:
Diseñada por el reconocido despacho londinense de Robin Levien en los años 50, la serie de porcelana sanitaria Esedra renace con un estilo fresco y enérgico. Como los muebles de ese período, los lavabos de cerámica y los inodoros de la gama de Esedra se caracterizan por sus volúmenes redondos y formas y bordes ligeramente finos que siguen la tendencia moderna.
Los nuevos sanitarios de la colección incluyen una cisterna de doble descarga y un volumen reducido de 4,5 / 3 litros, que garantiza el ahorro de agua. Además, los productos de la antigua gama se pueden reemplazar fácilmente por los de la nueva gracias a la total compatibilidad de sus elementos de montaje.
---
STRADA II:
Basándose en en el éxito de la gama original, Strada II incorpora en su diseño ángulos más suaves, bordes más finos y curvas más contemporáneas. La serie, diseñada también por Studio Levien, se compone de lavabos, lavamanos, sanitarios y bidés que se complementan perfectamente. Por otra parte, los lavabos (tradicionales, de encastre, sobre encimera y lavamanos) son compatibles también con el mobiliario de otras gamas de Ideal Standard como Tonic II, Connect Air, Tesi o ADAPTO.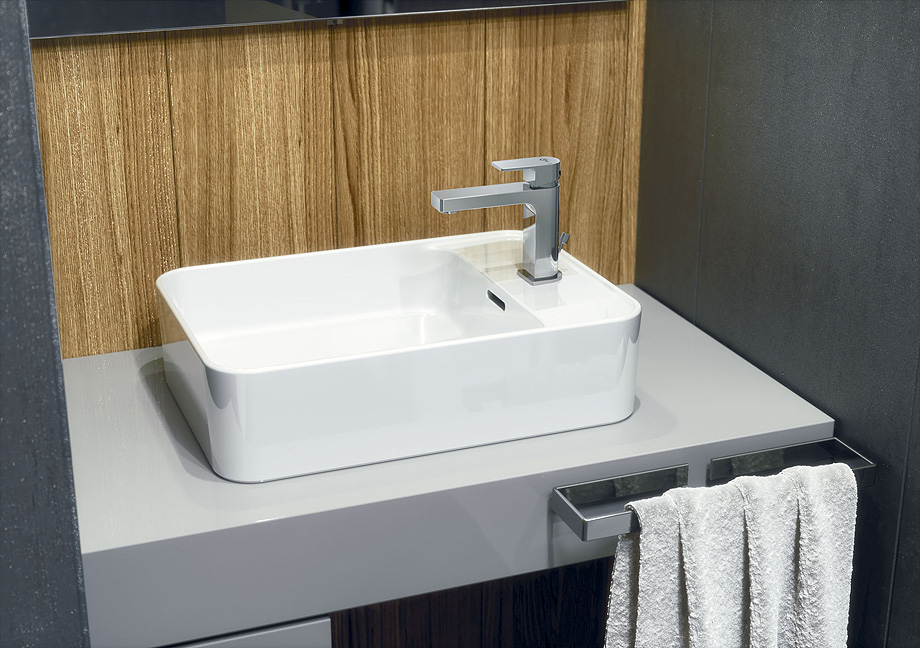 ---
NUEVA DIRECCIÓN ARTÍSTICA DE PALOMBA SERAFINI ASSOCIATI:
A principios de año, se anunciaba la colaboración entre Ideal Standard y el prestigioso estudio de diseño italiano, respondiendo a la sólida tradición de la firma de trabajar con los mejores diseñadores con el fin de reinventar el diseño para la vida moderna. La nueva colaboración también encaja con la historia de éxito de IS en el campo de la innovación y el diseño, una historia que combina la tecnología más avanzada con una estética de vanguardia para acompañar la evolución de la sociedad y, con ello, redefinir el concepto de cuarto de baño.
En la década de los 50 y los 70, el trabajo de Ideal Standard, junto a maestros del diseño como Gio Ponti y Achille Castiglioni, fue clave para que el cuarto de baño dejara de ser una habitación puramente funcional y se convirtiera en un verdadero espacio de vida que desempeñaría un papel destacado en la casa.
Actualmente y a medida que la sociedad sigue evolucionando a una velocidad increíble, Ideal Standard quiere basarse en su herencia y retarse a sí misma y a sus diseñadores una vez más para imaginarse lo que está por llegar. Quiere dar un gran paso en el campo del diseño y las innovaciones tecnológicas y preparar el terreno para el futuro.
En este sentido, la creación del Centro de Diseño en Milán será el lugar donde Ludovica Serafini y Roberto Palomba trabajarán codo con codo con expertos del equipo de Ideal Standard y su propio equipo de diseño para impulsar la filosofía general del diseño de IS.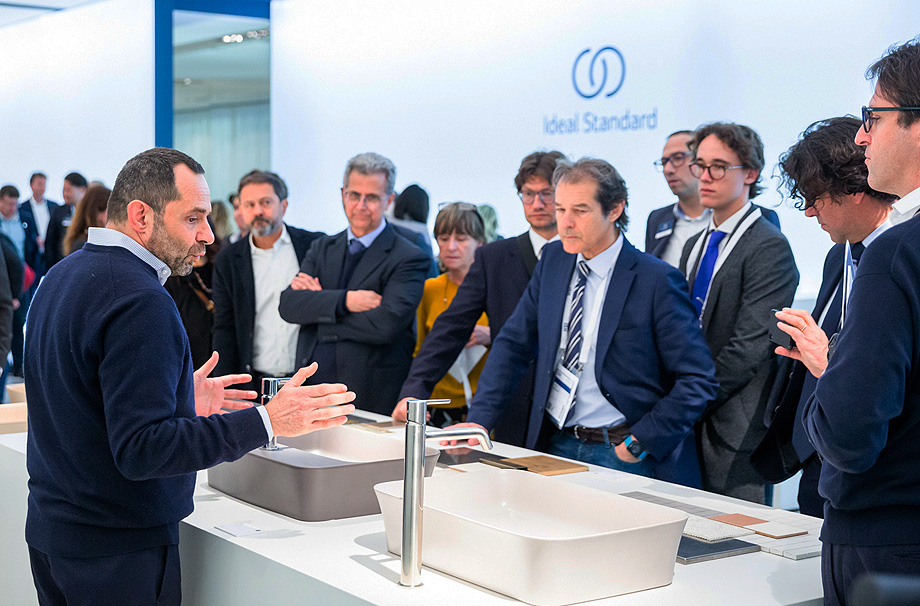 ---
SOBRE PALOMBA SERAFINI ASSOCIATI: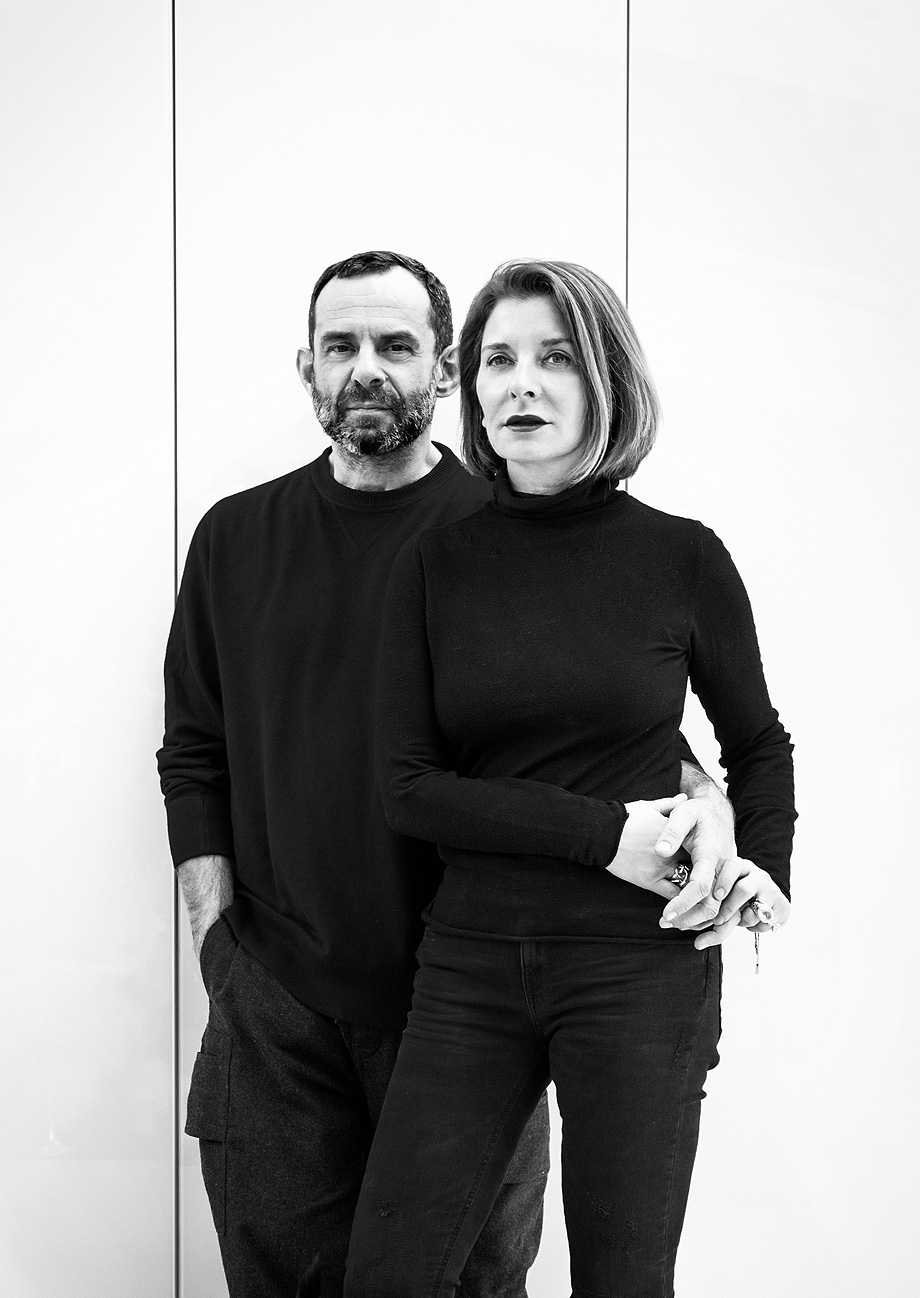 Ludovica y Roberto Palomba son arquitectos y diseñadores de reconocido prestigio internacional que viven y trabajan en Milán. En 1994, fundaron Palomba Serafini Associati, el estudio que desarrolla proyectos de diseño arquitectónicos y de interiores, industrial y exposiciones en todo el mundo. Además, son asesores estratégicos y directores de arte para varias empresas de diseño históricas.
El diseño de este dúo de arquitectos aspira a reunir el mayor número de personas. Que su investigación se haya centrado, en mayor parte, en moldes industriales y la producción en serie, para tener una visión más democrática, no es algo arbitrario. Sin embargo, no piensan que la búsqueda de ese resquicio de tradición artesana, que puede conservarse y transmitir la cultura del saber hacer italiano, sea un crimen, lo cual confirma su naturaleza dual y curiosa.
Gracias a su colaboración con las marcas internacionales más importantes (Kos, Rapsel, Tubes, Schiffini, Laufen, Zanotta…), han sido premiados con un gran abanico de reconocimientos internacionales, como el Compasso D'Oro (Italia), Australian International Design Award (Australia), Good Design Award (Estados Unidos), Interior Design's Best of the Year Award (Estados Unidos), Icon Design Awards (México), Wallpaper Design Award (Reino Unido), German Design Award (Alemania), el premio Red Dot (Alemania) y el premio de diseño internacional Elle Decoration.
LUDOVICA & ROBERTO PALOMBA EN INTERIORES MINIMALISTAS
---
SOBRE IDEAL STANDARD:
Ideal Standard International es uno de los fabricantes líderes en todo el mundo de soluciones para baños comerciales, sanitarios y residenciales de alta calidad. Esta empresa privada, cuya oficina central se encuentra en Bruselas (Bélgica), emplea a casi 9.500 personas y opera en 16 plantas de producción que dan servicio a más de 60 países de Europa, Oriente Medio y África.
Gracias al uso de las tecnologías más recientes y a su trabajo con diseñadores de talla mundial, la compañía está centrada en desarrollar soluciones para baños innovadoras dentro de múltiples categorías de productos como la cerámica para baños, grifería, baño y bienestar, y muebles y accesorios. Sus productos se venden bajo sus sólidas marcas internacionales y locales como Ideal Standard, Armitage Shanks (Reino Unido), Porcher (Francia), Ceramica Dolomite (Italia) y Vidima (Europa oriental).
IDEAL STANDARD EN INTERIORES MINIMALISTAS
---
Información e imágenes facilitadas por Ideal Standard
You might also like