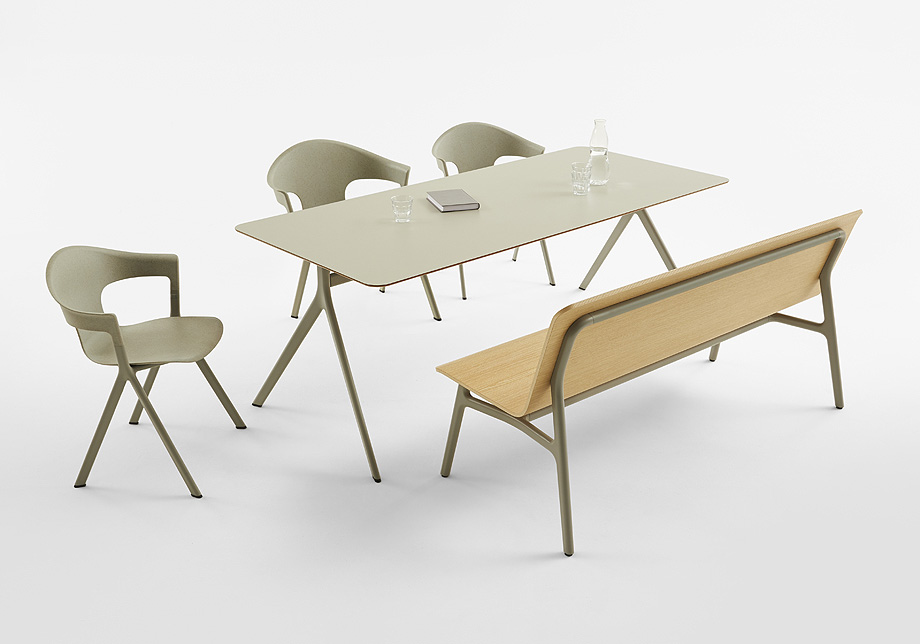 BANCO AXYL:
El banco AXYL es el nuevo miembro de esta colección de sillas y mesas, diseñadas por Benjamin Hubert (Layer) para la empresa de mobiliario Allermuir. La colección, basada en una estructura en forma de Y invertida, es el producto más premiado de la firma británica, siendo reconocida con 10 prestigiosos premios internacionales. Diseñada como un sistema modular, AXYL ofrece una amplia gama de posibilidades que surgen de mezclar y combinar acabados, colores y elementos.
El nuevo banco creado por Benjamin Hubert consta de una estructura de aluminio fundido con un asiento de madera contrachapada. Tiene un formato modular y una amplia variedad de elementos intercambiables: el color y el acabado del marco y del asiento, la longitud y la opción de apoyabrazos en madera o acolchado y cojines en el asiento. También está disponible en una versión totalmente tapizada. El banco fue diseñado para adaptarse a espacios contract e interiores de hoteles.
Mid Century escandinavo.
«El lenguaje de diseño, explican desde Layer, está inspirado por el minimalismo sencillo de los muebles de madera escandinavos clásicos Mid Century. La ligereza visual y la intersección de los elementos estructurales que definen este estilo de muebles se han reinterpretado y modernizado utilizando materiales contemporáneos sostenibles para crear una fuerte y tranquilizadora identidad».
Al igual que el resto de piezas de la colección, la sostenibilidad está presente en el nuevo banco: el marco de aluminio reciclado ha sido cuidadosamente diseñado para hacer un uso eficiente de los materiales, mientras que la carcasa en madera contrachapada es una alternativa más sostenible a los asientos de madera maciza. También el banco es una pieza modular, por lo que cada pieza se puede embalar y enviar de manera más eficiente. Además, al final de su vida útil, cada producto se puede desmontar fácilmente para su reciclaje.
---
LAS IMÁGENES:
---
---
SOBRE BENJAMIN HUBERT: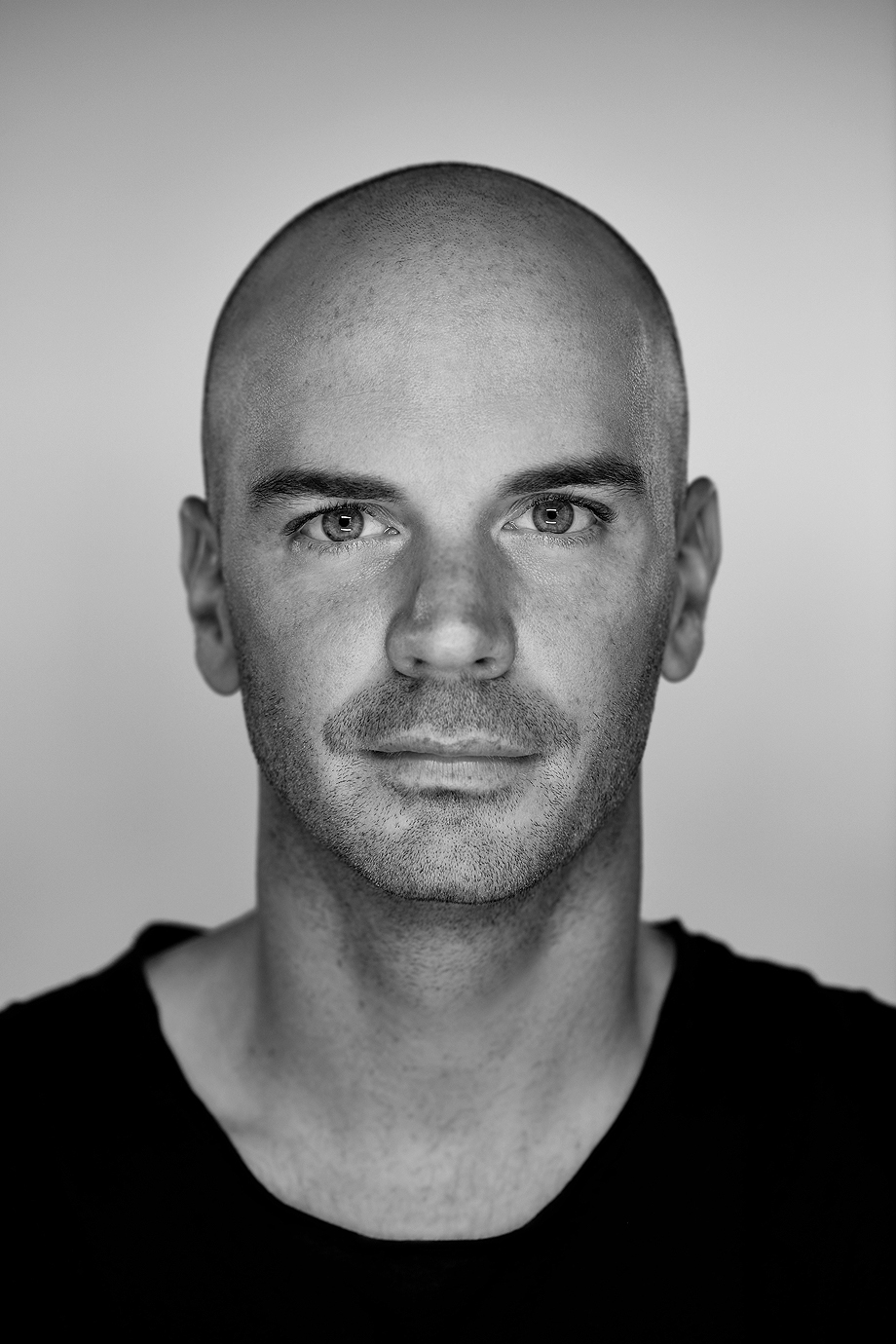 El diseñador Benjamin Hubert se graduó en Diseño Industrial y Tecnología en la Loughborough University. Después de adquirir experiencia en varias consultorías de diseño de renombre como Seymour Powell, DCA y Tangerine, fundó el estudio que llevaba su nombre en North East London, en 2009. Durante este periodo, trabajó con multinacionales como Nike, Samsung, LG, Mamas and Papas, Coca-Cola y Eurostar.
En septiembre de 2015, el diseñador relanzó su estudio con el nombre de Layer, centrándose en el diseño de productos tanto físicos como digitales, incluyendo productos y software conectados. Este momento de su carrera significó un importante cambio en la trayectoria de Hubert, que ha creado muebles y utensilios para marcas como Moroso, Ligne Roset y Menu.
Actualmente, Benjamin Hubert lidera un equipo de diseñadores industriales que trabajan en una amplia gama de sectores, incluyendo mobiliario, iluminación, productos de consumo, instalaciones arquitectónicas y dirección de arte. Hubert trabaja a nivel internacional en una amplia variedad de mercados, incluyendo Europa, Asia, Australia, Brasil y EE.UU.

El estudio también ha recibido diferentes y prestigiosos premios incluyendo: Diseño del Año (British Design awards 2010), Mejor Producto (100% design/Blueprint awards 2009) y EDIDA International Young Designer of the Year 2010, entre otros.
BENJAMIN HUBERT EN INTERIORES MINIMALISTAS
---
SOBRE ALLERMUIR:
Allermuir es una empresa británica que concibe, diseña, produce y distribuye diferentes piezas de mobiliario (sillas, taburetes, mesas, sillones, sofás y sistemas para espacios de trabajo) en todo el mundo. Fundada, en la década de 1970, por la familia Vaghetti, Allermuir pasó a formar parte de The Senator Group, en 2005. Actualmente, cuenta con una fuerte presencia en seis continentes y distribuye a más de 70 países, un número que aumenta mes a mes.
El empleo de tecnología de fabricación de última generación junto a mano de obra con experiencia en trabajo artesanal, les permite crear bellas colecciones de muebles. Como verdaderos fabricantes, diseñan, pintan, moldean, cortan y cosen. Parte fundamental de su trabajo es la sostenibilidad, escrita en todo aquello que hacen, desde los materiales hasta la entrega de los productos, pasando por la forma en que los diseñan y elaboran.
ALLERMUIR EN INTERIORES MINIMALISTAS
---
Información e imágenes facilitadas por el estudio del diseñador
You might also like