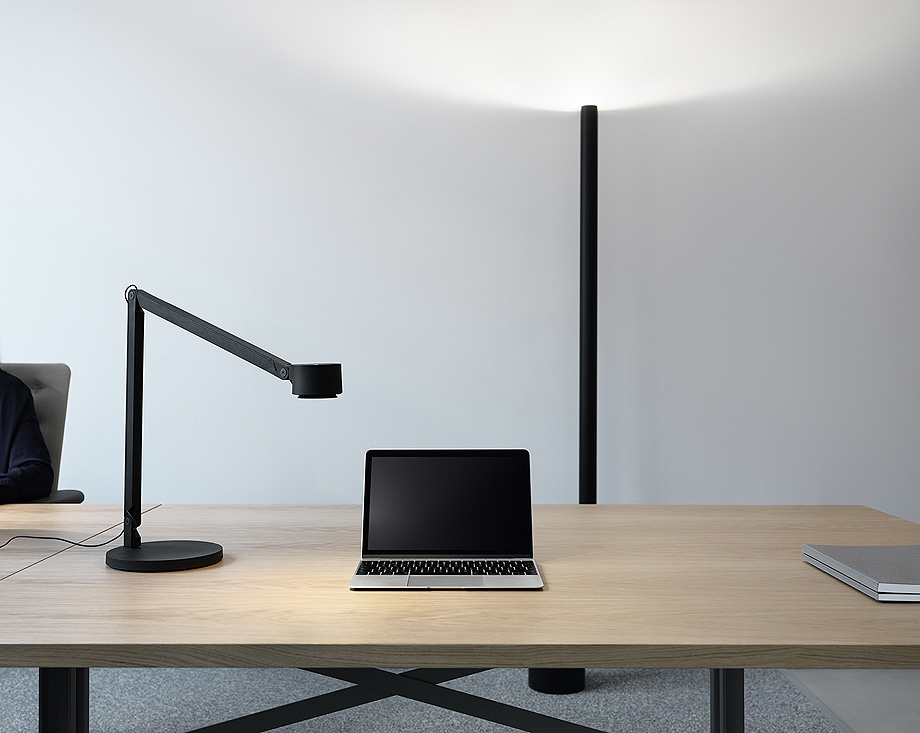 W127 WINKEL:
Nordicthink, la concept store especializada en diseño nórdico establecida por Jordi Martín, ofreció hace unos días un interesante encuentro con Magnus Wästberg, fundador de la conocida empresa de iluminación que lleva su apellido. Por este motivo, parte del establecimiento se ha convertido en una exposición monográfica donde, hasta mediados del mes de junio, pueden verse algunas de las luminarias de esta firma sueca.
Una de las colecciones presentes es la w127 Winkel del diseñador berlinés Dirk Winkel, la lámpara de trabajo más premiada y vendida de Wästberg, que se lanzó al mercado, por primera vez, en 2012. Siete años después, hay disponible una nueva versión, fruto de la colaboración entre la compañía, el diseñador y la empresa química alemana BASF, que ofrece mejoras en algunos puntos clave como la mecánica, el funcionamiento, la iluminación y también el novedoso material con el que está fabricada: una bio-poliamida de alto rendimiento, con más del 60% del material de origen biológico, proveniente de la planta de ricino.
Plástico de origen biológico.
Fueron más de tres años los que se trabajaron con materiales plásticos, en gran medida de origen biológico, LEDs de alta calidad y eficiencia, y micro-resortes para conseguir esta refinada lámpara de trabajo. El novedoso material aporta calidez y resistencia, pesa poco y tampoco necesita pintarse. Explica la empresa en su web que «w127 Winkel desafía la percepción de un material que las personas conocen como plástico, yendo más allá de la norma, no sólo en términos de función y apariencia, sino también en términos de percepción y tacto del material».
Pero éstas no son las únicas cuestiones técnicas abordadas en el diseño y desarrollo de esta luminaria ya que la w127 dispone de un sistema de protección para minimizar el deslumbramiento directo e indirecto y está equipada con un reflector y una lente difusora para proporcionar una óptima distribución y calidad de la luz. Además, cuenta con un regulador de intensidad y un sistema que apaga la lámpara a las nueve horas de funcionamiento, dándole así un valor añadido con la reducción del gasto de energía.
LEDs de alta eficiencia.
Por otra parte y como cualquier tipo de termoplástico es reciclable y un robusto brazo articulado confiere a la luminaria una agradable y fiable calidad mecánica, desde la pantalla hasta el soporte de la mesa. La tecnología lumínica utilizada se basa en una solución LED COB de alta eficiencia energética que consiste en un grupo de diodos, en lugar de varios diodos separados.
Teniendo en cuenta la variedad de puestos de trabajo, mesas y necesidades, la w127 Winkel está disponible en cuatro versiones: con abrazadera, base, soporte a pared y pasador. Además, dispone de una gama de adaptadores que pueden integrarse en mesas de diferentes fabricantes. En cuanto a colores, se puede elegir entre blanco, gris, rojo y negro.
---
LAS IMÁGENES:
---
SOBRE DIRK WINKEL DESIGN OFFICE: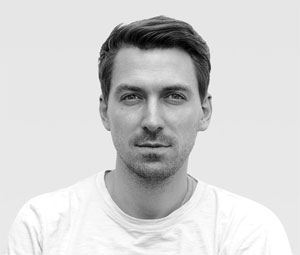 El diseñador industrial Dirk Winkel estudió en la University of Arts (UdK) de Berlín (Alemania) y en el Royal College of Art de Londres (Reino Unido), donde finalizó con un máster en diseño de producto en 2010. Desde 2012 y hasta 2016, impartió clases de diseño de la construcción en el curso de diseño industrial de la UdK.
Winkel se especializó en diseño de iluminación y de mobiliario, y trabajó para diferentes diseñadores y empresas de diseño en las ciudades de Berlín y Londres antes de abrir su propio estudio en la capital berlinesa, en verano de 2011.
Sus trabajos han sido publicados en diferentes medios y editoriales especializados como Frame, Icon, Surface, Monocle, Gestalten Verlag y muchos más. Además, se ha expuesto en numerosos lugares como Art Basel Miami, VitraHaus o el London Design Museum y ha ganado varios premios y nominaciones como el Good Design Award (Chicago Athenaeum Museum of Architecture and Design), Swedish Design Award (Svensk Form), Designs of the Year, German Design Award 2015 y Editors' Choice Award 2016 (Stockholm Furniture & Light Fair).
Para la empresa Wästberg, Dirk Winkel ha diseñado las luminarias w127 winkel, w154 pal, w164 alto y w181 linier.
---
SOBRE WÄSTBERG: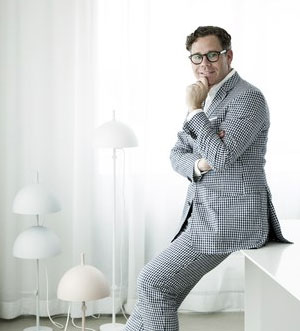 Wästberg es una empresa de iluminación sueca, fundada por Magnus Wästberg, quien, nacido en una familia dedicada al sector de la iluminación, entendió, a través de la experiencia, la necesidad de fusionar la sensibilidad estética con la ingeniería sueca.
Magnus quiso recuperar una dimensión más humana para la fría iluminación de oficinas y espacios públicos, mediante una iluminación general reducida en el techo y una sofisticada luz de lámparas de mesa, de pared, de pie y de suspensión. Wästberg quería convertir ambientes fríos y estériles en atmosféricos entornos a través de una iluminación hermosa y funcional que ofreciera bienestar.
Wästberg ha desarrollado su catálogo en estrecha colaboración con algunos de los arquitectos, diseñadores y expertos en iluminación más reconocidos del mundo como David Chipperfield, Claesson Koivisto Rune, Ilse Crawford, James Irvine, Jonas Lindvall, Jean-Marie Massaud, Nendo, Inga Sempé, Maarten Van Severen y Dirk Winkel.
Sus productos han recibido más de 50 premios, incluyendo los más destacados del mundo del diseño como el Good Design Award, el Red Dot, el Premio de Diseño de la República Federal Alemana, Elle Interior Design Prize, el Premio de Diseño Sueco y el Premio de Diseño de la revista Wallpaper.
WÄSTBERG EN INTERIORES MINIMALISTAS
---
Información facilitada por Wätsberg y en la web del diseñador. Imágenes facilitadas por Wätsberg
You might also like