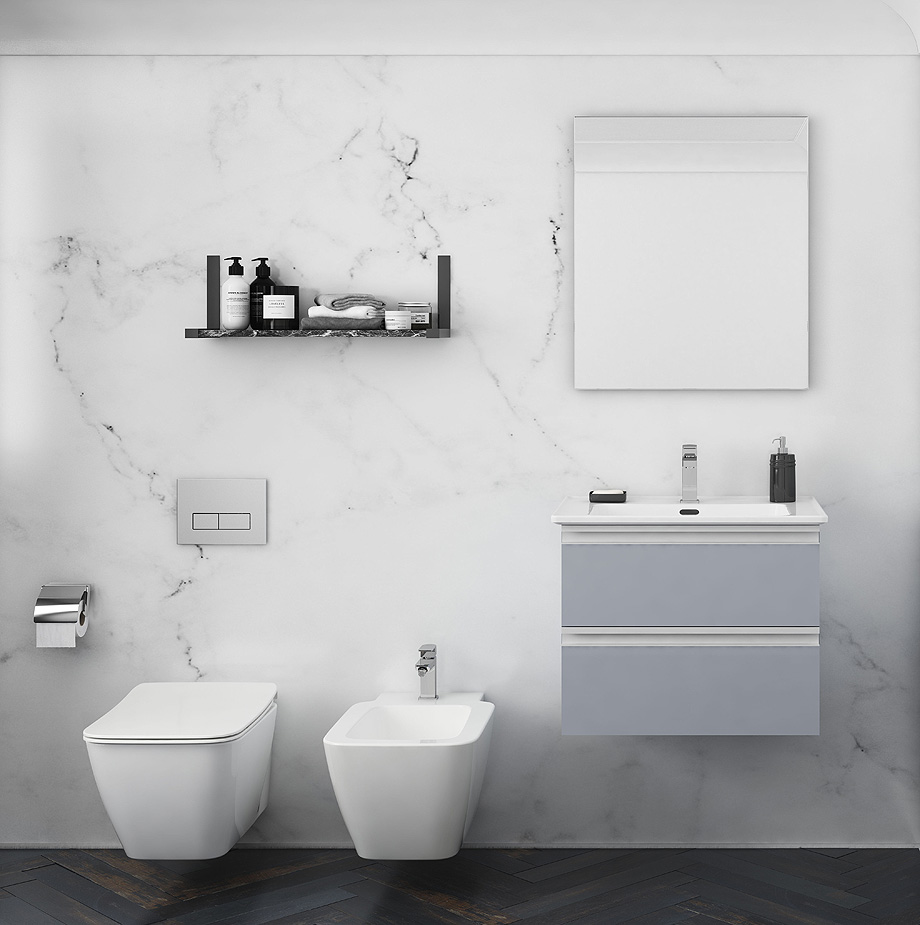 STRADA II:
Entre las más recientes propuestas de Ideal Standard se encuentra la Strada II, una colección de porcelana sanitaria, diseñada y actualizada por el diseñador británico Robin Levien (Studio Levien). La nueva Strada II, que se compone de lavabos, lavamanos, sanitarios y bidés, incorpora en su diseño ángulos más suaves, bordes más finos y curvas más contemporáneas. Asimismo, establece nuevos estándares para el diseño, la eficiencia, la higiene, la facilidad de instalación y el mantenimiento.
A la hora de definirla, su autor presenta este nuevo diseño «como un minimalismo elegante. Las suaves curvas y su fino perfil, son su seña de identidad. Creo que la nueva versión de Strada mantiene su simplicidad esencial pero añade ese suave y ligero diseño que es lo que los consumidores van a demandar en los próximos años».
Lavabos.
Los lavabos (tradicionales, de encastre, sobre encimera y lavamanos) están disponibles en medidas que van desde 38 cm hasta 124 cm y pueden especificarse con o sin rebosadero, con o sin agujero para el grifo. Todos los modelos llevan una tapa embellecedora de porcelana para cubrir el desagüe, teniendo también la opción de poner un tapón cromado de click-clack automático. Además, son compatibles también con el mobiliario de otras gamas de Ideal Standard como Tonic II, Connect Air, Tesi o ADAPTO.
Inodoros y bidés.
En cuanto los inodoros y bidés, en España, los modelos suspendidos y de tanque alto presentan líneas suaves y diseños geométricos, con fijaciones invisibles para mantener un diseño limpio, y asiento y tapa de fácil extracción para facilitar su limpieza. Asimismo, todos los sanitarios están equipados con AquaBlade® Technology con el fin de conseguir la máxima higiene.
---
LAS IMÁGENES:
---
SOBRE STUDIO LEVIEN: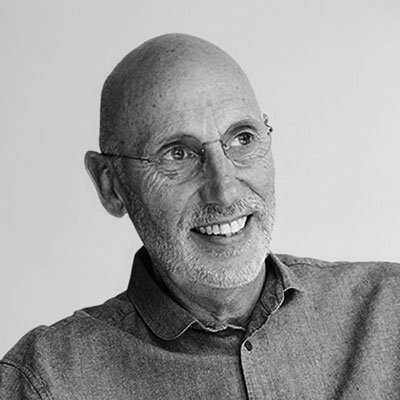 Studio Levien es una firma de diseño de producto, ubicada en el centro de la ciudad de Londres. Fundada en 1995, está dirigida por Robin Levien y Patricia Stainton. El objetivo del estudio, como explican en la propia web, es diseñar productos funcionables, asequibles y bellos. Entre sus clientes se encuentran: Australian Fine China, Dankotuwa, Dansk, Fratelli Guzzini, Grestel, Ideal Standard International, Legnoart, Villeroy and Boch y World Kitchen International.
Robin Levien está considerado uno de los diseñadores londinenses más prestigiosos a nivel internacional. En el año 1995, fue nombrado Diseñador Real por la Royal Society of Arts y también ha recibido importantes premios de diseño a lo largo su trayectoria profesional. Además, algunos de sus proyectos forman parte de la colección permanente del Victoria and Albert Museum de la ciudad de Londres.
Desde 2003, es director no ejecutivo de diseño de Ideal Standard, donde ha creado diversas colecciones para la marca, incluida la gama Studio, que revolucionó el mercado del diseño de baños en el Reino Unido, y también ha desarrollado la evolución de la gama Connect: Connect Air.
ROBIN LEVIEN EN INTERIORES MINIMALISTAS
---
SOBRE IDEAL STANDARD:
Ideal Standard International es uno de los principales fabricantes de soluciones de baño para entornos residenciales, comerciales y de servicios sanitarios de alta calidad del mundo. Con sede en la ciudad de Bruselas, Bélgica, esta empresa privada cuenta con casi 9.500 empleados, opera desde 18 fábricas y ofrece sus servicios en más de 60 países de Europa, Oriente Medio y África. Con las tecnologías más vanguardistas y el trabajo de prestigiosos diseñadores a nivel mundial, como Robin Levien, la empresa se centra en el desarrollo de soluciones de baño innovadoras dentro de múltiples categorías de productos como la cerámica para baños, grifería, baño y bienestar, y muebles y accesorios. Sus productos se comercializan bajo sólidas marcas internacionales y locales como Ideal Standard, Armitage Shanks (Reino Unido), Porcher (Francia), Cerámica Dolomite (Italia) y Vidima (Europa oriental).
IDEAL STANDARD EN INTERIORES MINIMALISTAS
---
Información e imágenes facilitadas por la firma
You might also like