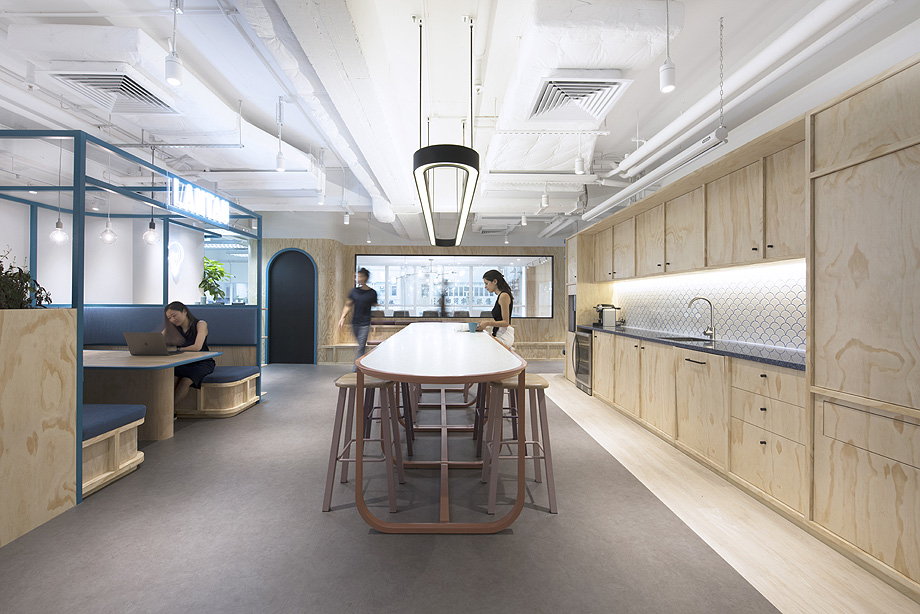 LAYERED FRAMES:
El estudio franco-chino Bean (Between Exchanges of Architectural Narratives) Buro se ha encargado del diseño interior del nuevo espacio de trabajo de la empresa de marketing Williams Lea Tag, ubicado en el corazón del distrito de Wanchai, en Japón. Para este proyecto, Kenny Kinusaga-Tsui y Lorène Faure ha tomado como referencia las tipologías y símbolos urbanos del lugar, generando un ambiente de trabajo tan diverso y multifacético como su contexto.
El objetivo del diseño ha sido crear un espacio que pudiera acomodar a las 80 personas que trabajan en las oficinas de Hong Kong, con puestos de trabajo fijos y flexibles, así como diferentes espacios colaborativos. Estas oficinas refuerzan la búsqueda de Williams Lea Tag para fomentar un ambiente de trabajo enérgico, sociable y de colaboración que se haga eco de la experiencia espacial de la adyacente Lockhart Road, llena de letreros de neón, andamios y escaparates.
Acabados naturales y toques de color.
Para los interiores, explica la arquitecta Lorène Faure, se desarrolló «una dinámica paleta compuesta de acabados naturales con acentos de color. Las principales características son una larga mesa, situada a la entrada, rodeada de mesas estilo restaurante y una escultórica sala de juntas, construida completamente en madera contrachapada, que enmarca visualmente la visión de la calle».
Por otra parte, la narrativa «está inspirada en el urbanismo del centro de Wanchai con letreros de neón en sus fachadas, como un conjunto de elementos de carpintería arquitectónica para fomentar la interacción social y el encuentro casual en este lugar de trabajo, dice Kenny Kinusaga-Tsui. Dos cabinas colaborativas y asientos informales están enmarcados por una tarima azul, un lenguaje que se aplica en todo el espacio para designar espacios de trabajo flexibles. La señalización de neón a medida parece haber sido tomada directamente de las calles, mientras que una estantería informal / área de exposición aparece como un puesto de revistas.
Multifuncional sala de reuniones.
El principal elemento arquitectónico es la escultórica sala de juntas de madera contrachapada que funciona como asiento informal, espacio de reunión y de almacenamiento. Actuando como telón de fondo para casi cualquier espacio, la sala de juntas en tonos verdes brinda calidez a las zonas más neutras. En su interior, se repira una atmósfera tranquila y luminosa, con excelentes vistas tanto dentro como fuera del espacio.
En los principales espacios abiertos, los diferentes tratamientos del suelo y las paredes generan una efectiva jerarquía espacial de colores y tonos simples. Colocados en el centro de la planta abierta, hay una isla colaborativa, dos cabinas telefónicas aisladas acústicamente y ocultas por una superficie exterior en la que se puede escribir, y una tarima informal para trabajar en grupo. Además, la larga mesa delante del office, con capacidad para hasta 16 personas, se convierte en una oportunidad para el descanso y la conversación.
Las salas de reuniones con amplias divisiones de vidrio, enmarcadas en negro, retienen la mayor cantidad de luz natural posible. Simples variaciones en el color de los vidrios, los tonos de las paredes y las repisas de exposición proporcionan a cada estancia su propia personalidad.

---
LAS IMÁGENES:
---
FICHA TÉCNICA:
Proyecto:

Workplace Williams Lea Tag.

Ubicación:

Hong Kong (China).

Superficie:

670 m².

Completado:

2018.

Autor:

Bean Buro (Lorène Faure, Kenny Kinugasa-Tsui).

Equipo de diseño:

Lorène Faure, Kenny Kinugasa-Tsui, Lelia Ku y Jay Jordan.

Contrastista / Gestión del proyecto:

Winsmart Contracting Co. Ltd.

Fotografías:

Bean Buro.
---
PLANIMETRÍA: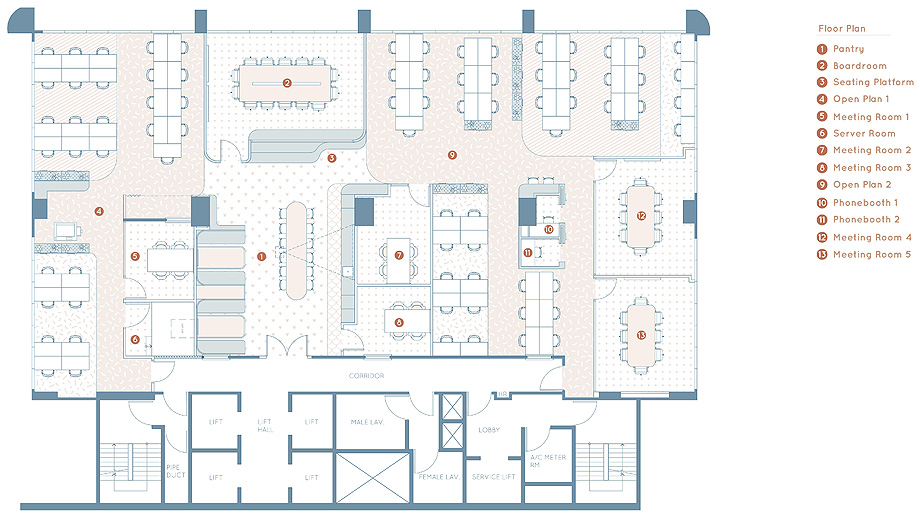 Planta
---

Alzado
---
Alzado
---

Alzado
---

Alzado
---

Alzado
---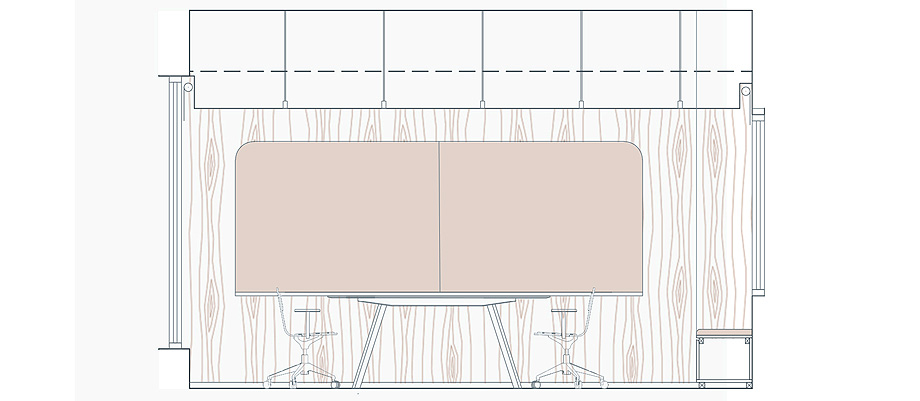 Alzado
---
AXONOMETRÍA: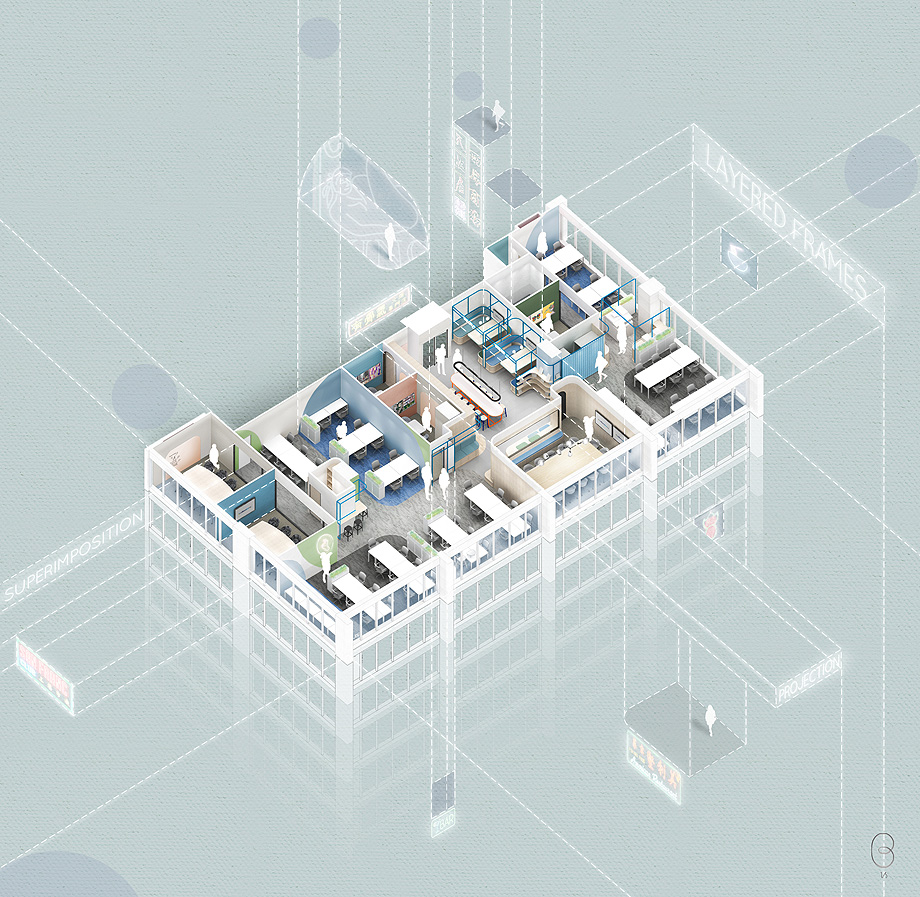 ---
SOBRE BEAN BURO: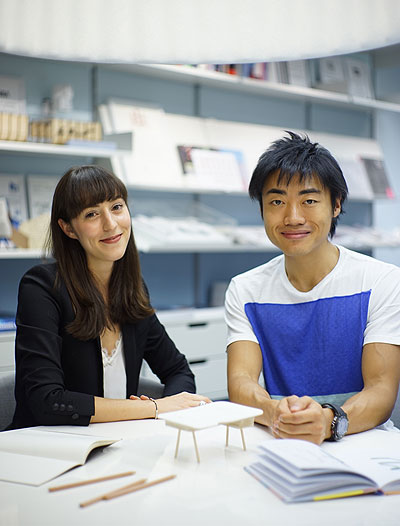 Bean (Between Exchanges of Architectural Narratives) Buro es un estudio de arquitectura y diseño de interiores con sede en Hong Kong desde 2013. Lo lideran los arquitectos Lorène Faure (París) y Kenny Kinusaga-Tsui (Hong Kong) que, junto a un equipo de diseñadores internacionales, ofrecen servicios de arquitectura, interiorismo, instalaciones, diseño de mobiliario y de producto.
El equipo de Bean Buro cree que la arquitectura es una experiencia emocional y espacial producida tanto por el usuario como por el autor. "Nuestras metodologías de diseño derivan de la observación, la especulación y el análisis de narrativas contextuales. Estas narraciones o 'historias' generan intercambios dinámicos de factores históricos, ambientales, culturales y sociales, dando lugar a intervenciones altamente inventivas mientras se preserva el ingenio intelectual".
COLLABean, como parte integrante de Bean Buro, es una plataforma transdisciplinaria para la colaboración entre el estudio, la investigación y el mundo académico. COLLABean puede proporcionar servicios de investigación para organizaciones empresariales y, cuando sea apropiado, provocar la entrada de especialistas en una red de diseñadores, académicos e investigadores de alta reputación en el campo del diseño.
El estudio ha llevado a cabo una serie de proyectos de arquitectura de interiores para clientes privados así como empresas renombradas como Cheil, Leo Burnett o Warner Music, y ha sido galardonado en los premios Asia Pacific Interior Design Award 2015 y en los A'Design Awards, y finalista en 13th Modern Decoration International Media Award.
BEAN BURO EN INTERIORES MINIMALISTAS
---
Información e imágenes facilitadas por el estudio
You might also like