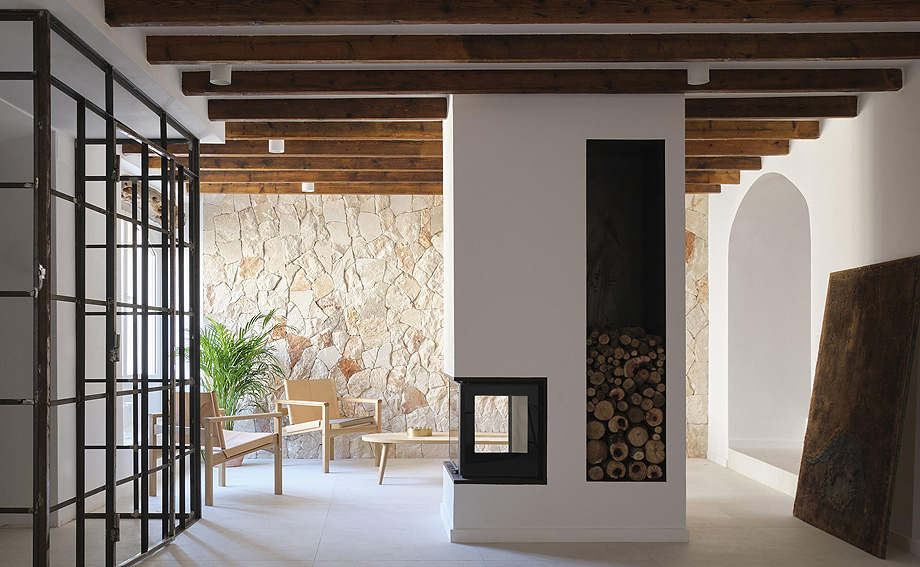 GR13 ROAD TO CALVARY:
El punto de partida de este nuevo proyecto de Minimal Studio, el despacho del arquitecto Juan David Martínez Jofre, fue «convertir una vivienda completamente tradicional en una moderna vivienda, ampliando y maximizando los espacios sin que perdieran su carácter original«. Durante esta tarea, fue necesario reconducir la laberíntica estructura original y apostar por una estética diferente a la que caracteriza la mayor parte de los trabajos del estudio mallorquín, mucho más brutalista y extrema, donde hay muchísimo hormigón, blanco y algún tono más llamativo.
Piedra, acero corten y madera.
La intervención sirvió para eliminar la máxima tabiquería posible, dando paso a espacios más unificados, funcionales y acogedores, dotando a la casa de una mayor amplitud sin aumentar su superficie. También ha servido para llenarla de luz natural que, además de implicar una vertiente más práctica y funcional, contribuye a resaltar las diferentes texturas de materiales naturales como la madera y la piedra. Explica el estudio que «la piedra, el acero corten y la madera existente, conectan, se integran, como si siempre hubieran coexistido».
El programa funcional de la casa, ubicada en la bella localidad mallorquina de Pollença, ha situado las zonas comunes (sala de estar, comedor y cocina) en la planta baja y los dormitorios, en el primer piso. Los espacios interiores conectah inevitablemente con el exterior y los diferentes desniveles naturales dan lugar a los diversos ambientes.
Interiores serenos y equilibrados.
El empleo de una paleta de materiales naturales y colores claros hace que las diferentes estancias destilen calma y equilibrio. Los tonos claros del pavimento, parte de la madera y del blanco de paredes y techos entran en un delicado contraste con otros materiales y elementos como el acero negro, el corten o las vigas de madera recuperadas. Además, los trozos de pared de piedra dejada vista «permiten apreciar la espectacular panorámica perimetral de la edificación».
Los equipamiento siguen también una línea natural y sencilla, pero como no era imposible encontrar en el mercado mobiliario o elementos decorativos que pudieran encajar perfectamente con las medidas y dimensiones que se requerían, se diseñaron a medida.
---
LAS IMÁGENES by ART SANCHEZ PHOTOGRAPHY:
---
FICHA TÉCNICA:
Proyecto:

Road to Calvary.

Ubicación:

Pollença (Mallorca / España).

Superficie:

210 m².

Completado:

2019.

Autor:

Minimal Studio.

Fotografías:

Art Sanchez Photography.
---
PLANIMETRÍA: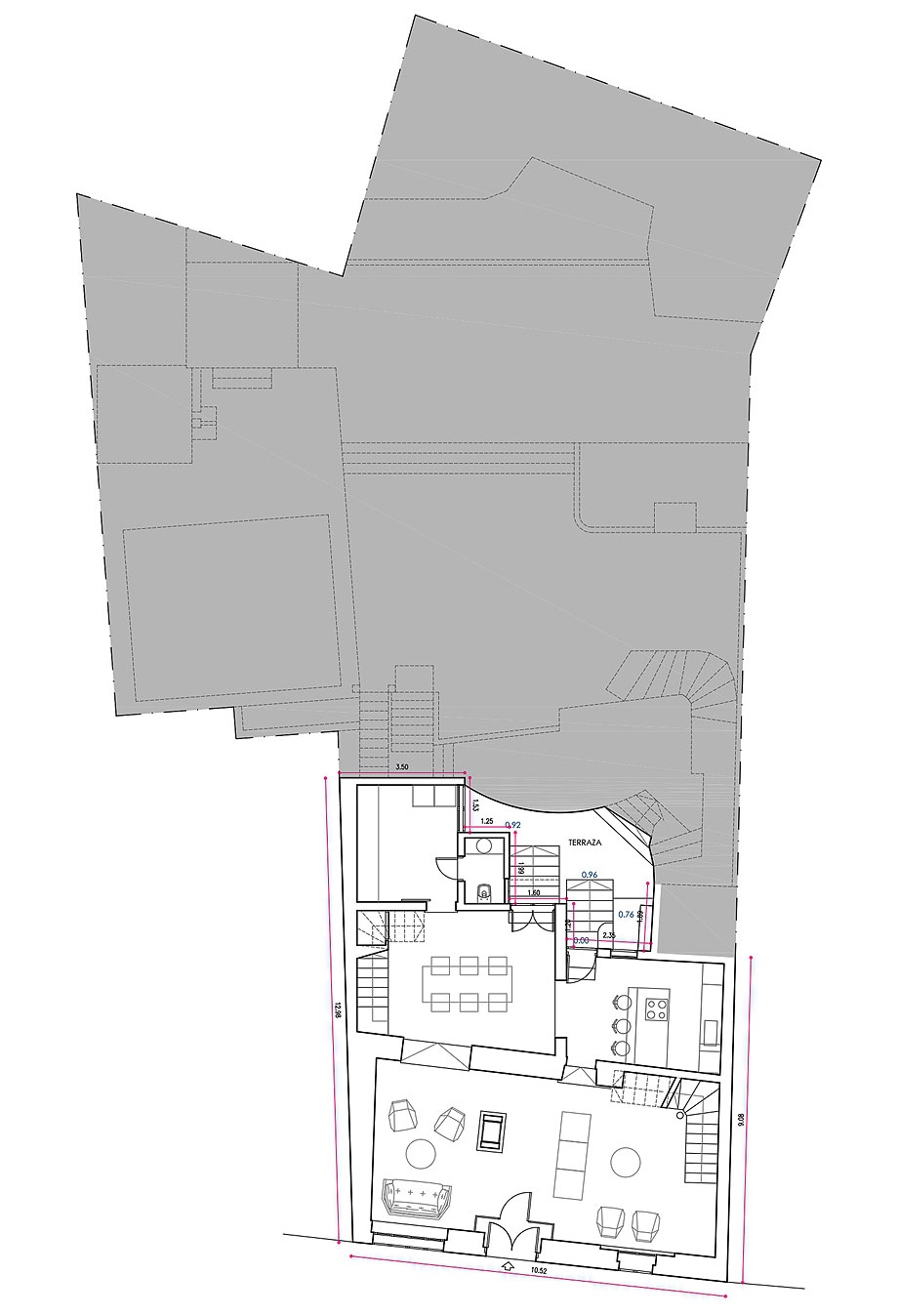 Planta baja
---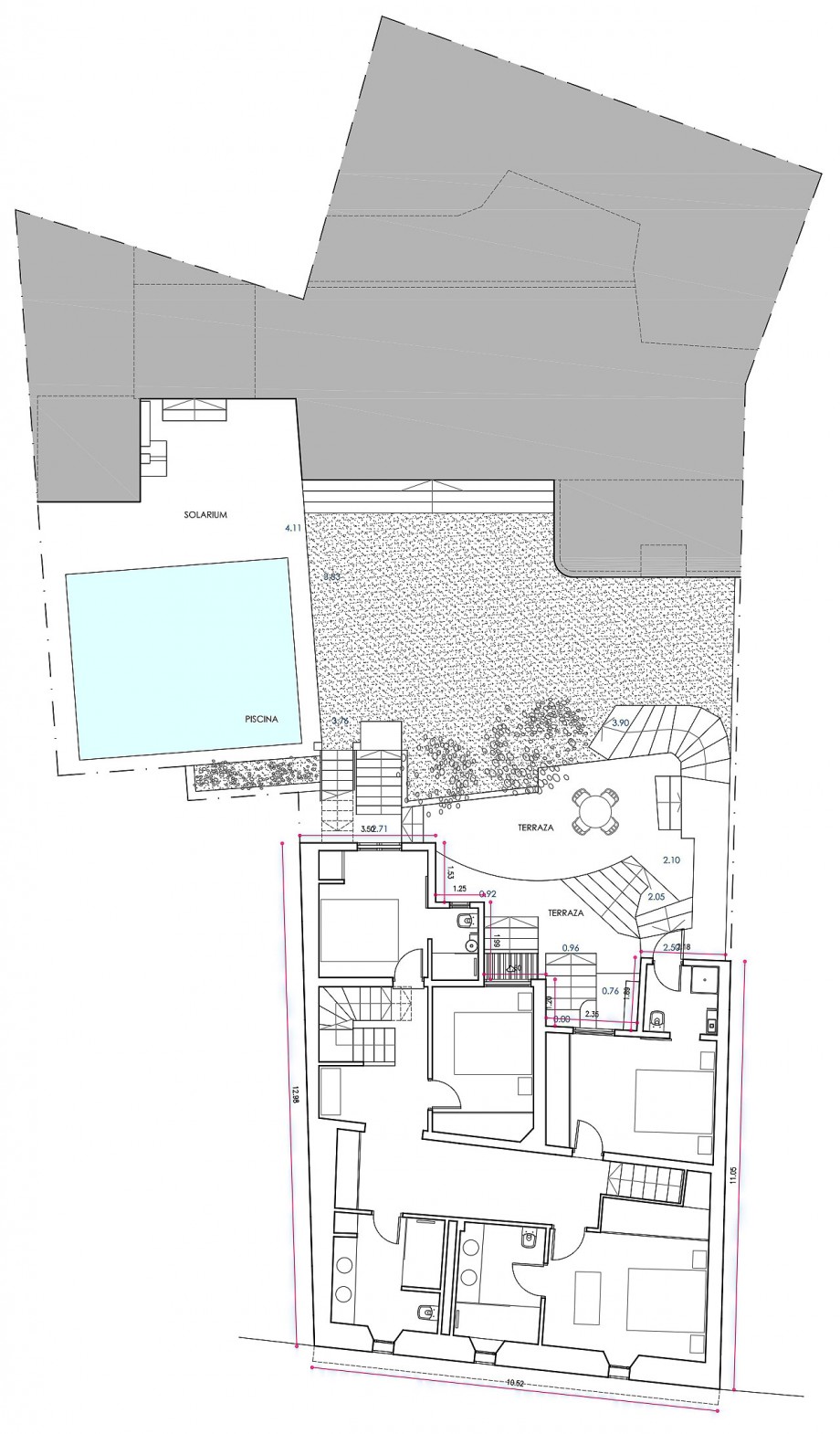 Primera planta
---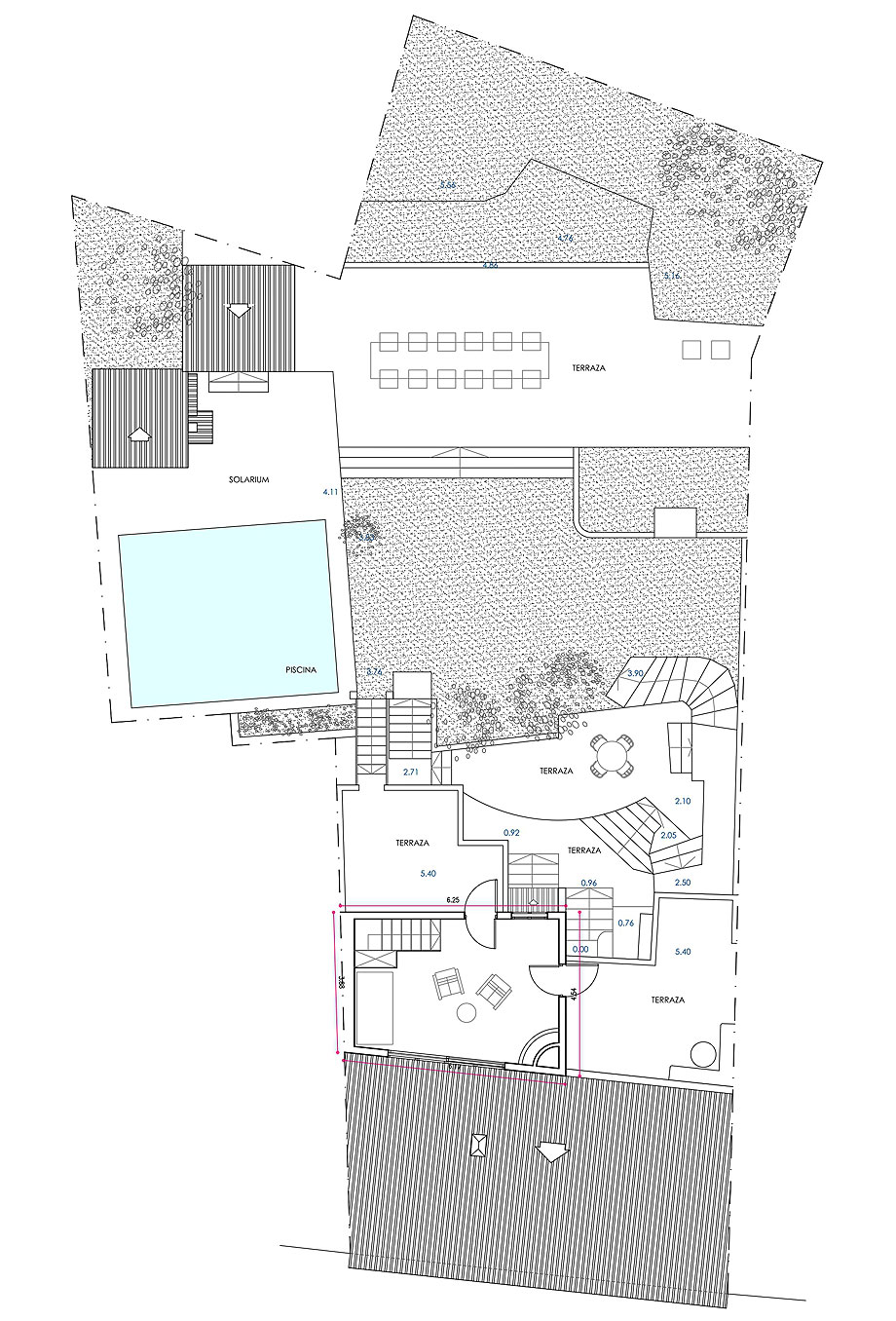 Segunda planta
---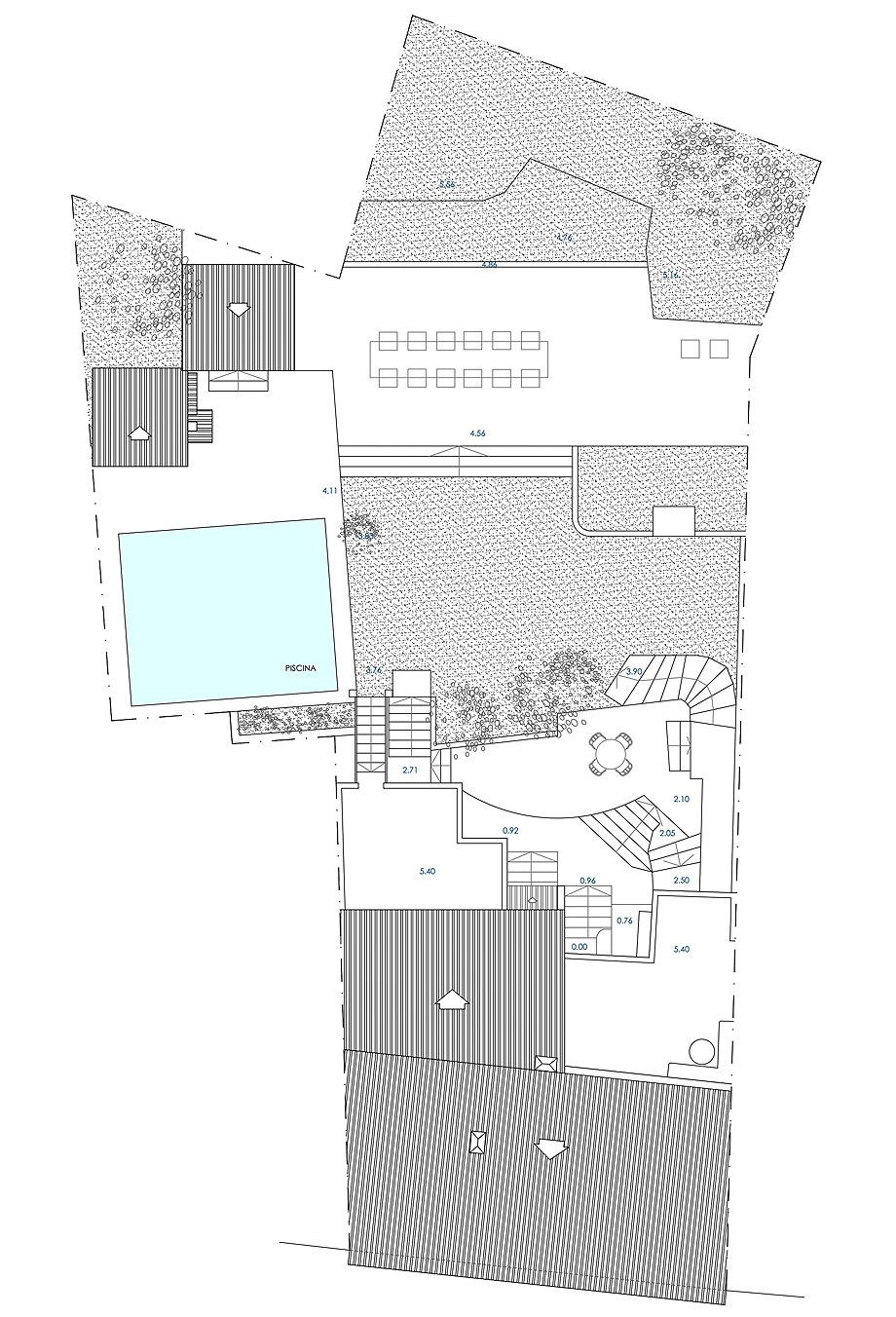 Planta cubierta
---

Sección
---

Alzados
---
SOBRE MINIMAL STUDIO: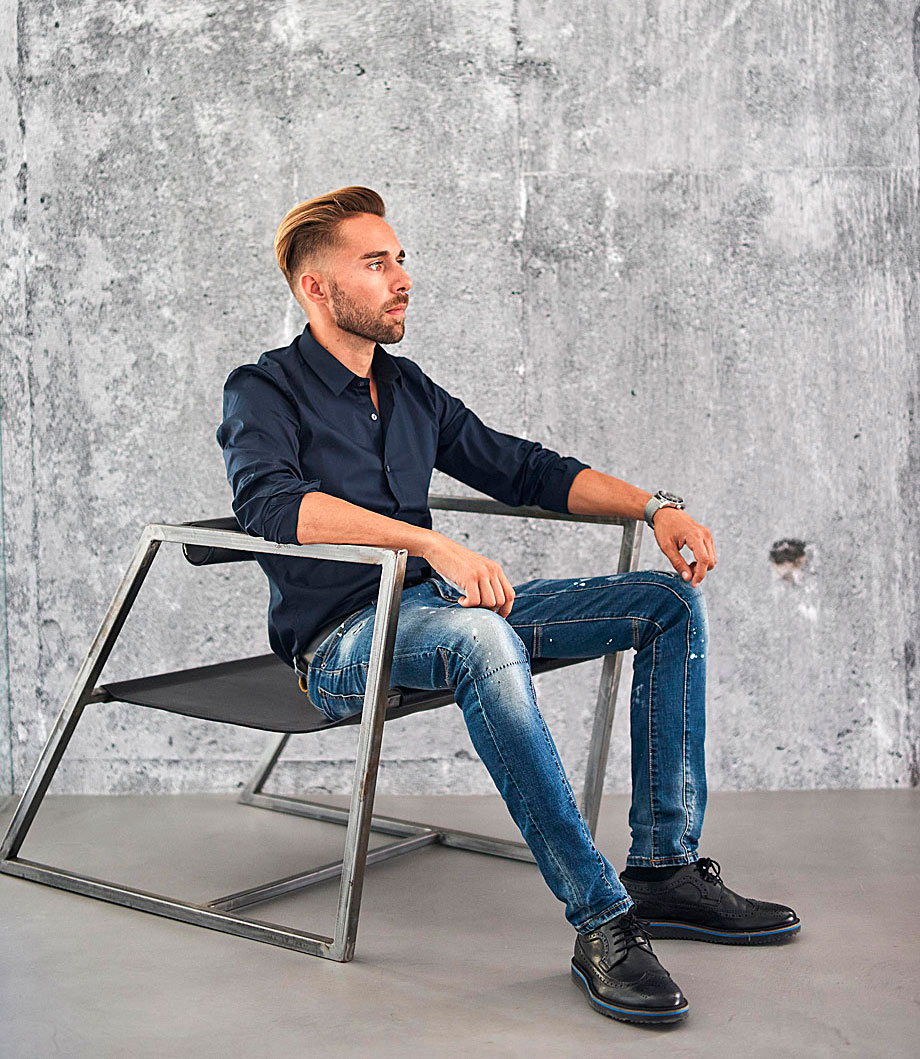 Minimal Studio es un joven estudio con sede en Alcudia (Mallorca / España) fundado por el arquitecto Juan David Martínez Jofre. El despacho está especializado en arquitectura, diseño de interiores, proyectos de vivienda modular y diseño de mobiliario.
Siguiendo la premisa de Mies van der Rohe "menos es más", Minimal Studio se caracteriza por el uso de formas geométricas puras y simples, realizadas con una precisión y perfección mecánicas, donde la simplicidad es la máxima expresión de la sofisticación. El concepto de espacio se define por la pureza, monocromía y simplicidad de sus colores. Al final, serán los complementos y accesorios los que doten de un toque de color al espacio. 

El estudio trabaja junto al despacho de arquitectura agcAr, ubicado también en la isla de Mallorca (Puerto de Alcudia), para conseguir un equipo profesional más completo, ofreciendo la posibilidad de gestionar las diferentes fases de arquitectura, interiorismo y ejecución de obra de un mismo proyecto.
MINIMAL STUDIO EN INTERIORES MINIMALISTAS
---
Información e imágenes facilitadas por el estudio
You might also like