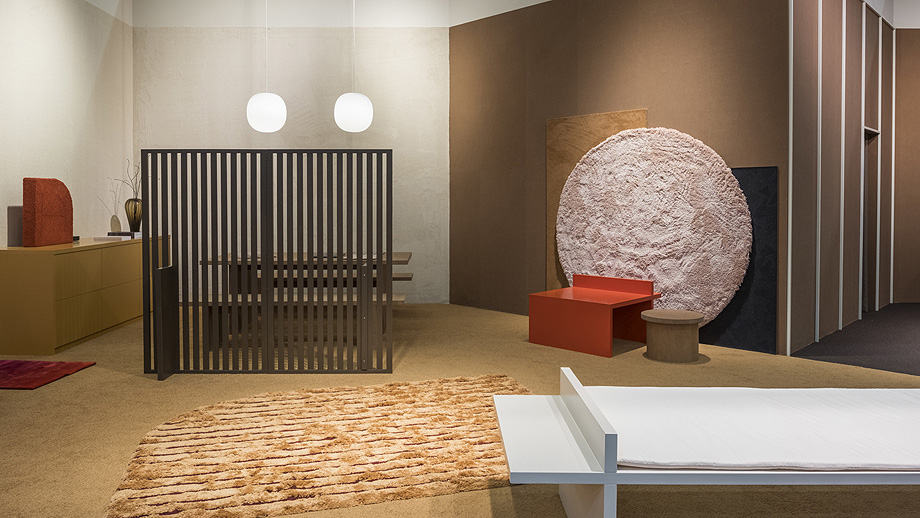 SFLF 2020:
Stockholm Furniture & Light Fair (SFLF), el principal punto de encuentro del diseño escandinavo, abre este martes 4 de febrero sus puertas hasta el próximo sábado 8. Este año, el tema de la sostenibilidad tiene una clara presencia en el diseño, los materiales y los procesos de producción de muchos de los expositores. Aunque la feria está dirigida al sector profesional, el sábado 8 de febrero, la feria permanecerá abierta al público en general para dar la bienvenida a todos los entusiastas del diseño nórdico, interesados en ver lo último en muebles e iluminación.
SFLF, que este año celebra su 70 aniversario, atrae a compradores, arquitectos, diseñadores y periodistas de más de 100 países que suman alrededor de 40.000 visitantes. Aproximadamente, 700 empresas (casi el 80% son de Escandinavia) tienen stands en los 70.000 m² del espacio de exposición de la Stockholmsmässan.
---
LO MÁS DESTACADO:
INVITADO DE HONOR: DOSHI LEVIEN:
El estudio de diseño Doshi Levien, formado por Nipa Doshi y Jonathan Levien, es el invitado de honor de la feria. Con su magnífica exposición en el vestíbulo de entrada, el dúo de diseñadores tiene como objetivo brindar a los visitantes una visión de un proceso creativo que tiene tanto que ver con la arquitectura como con objetos individuales. Hay que recordar que el estudio tiene reputación internacional por combinar cultura, tecnología, diseño industrial y auténtica artesanía.
La exposición puede verse como una reinterpretación de «los sencillos prototipos con los que experimentamos en nuestro estudio de Londres», explica Levien. «Allí, trabajamos en madera y cartón. Aquí, hemos utilizado una estructura de madera maciza, revestida de madera contrachapada. Una estructura de 'piel y hueso' que refleja nuestra forma de hacer prototipos en el estudio. La madera se ha cultivado localmente para minimizar el transporte y los materiales se reutilizan después de la feria». Doshi y Levien han colgado los prototipos de las paredes de madera contrachapada, junto a los dibujos y el producto terminado, para darles a los visitantes una idea de su proceso de trabajo.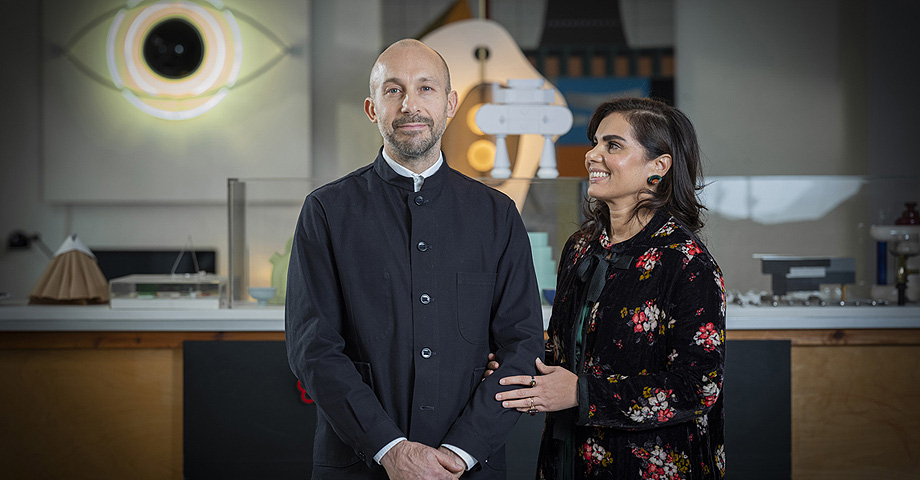 ---
CELEBRANDO 70 AÑOS DE DISEÑO ESCANDINAVO:
Las celebraciones de este especial aniversario incluyen una exposición donde se muestran clásicos del diseño, desde la década de 1950 hasta la actualidad. Estos clásicos han conservado su relevancia, a pesar de las tendencias actuales y los nuevos lanzamientos, al seguir en producción. El periodista especializado en diseño Dan Gordan ha comisariado esta muestra que describe la historia del diseño escandinavo y plantea cuestiones contemporáneas.
La exposición comprende siete salas, una para cada década, donde se exhiben dos o tres piezas de mobiliario, una lámpara, un tejido y una publicación para ponerlos en contexto, y un retrato de un diseñador destacado de la época.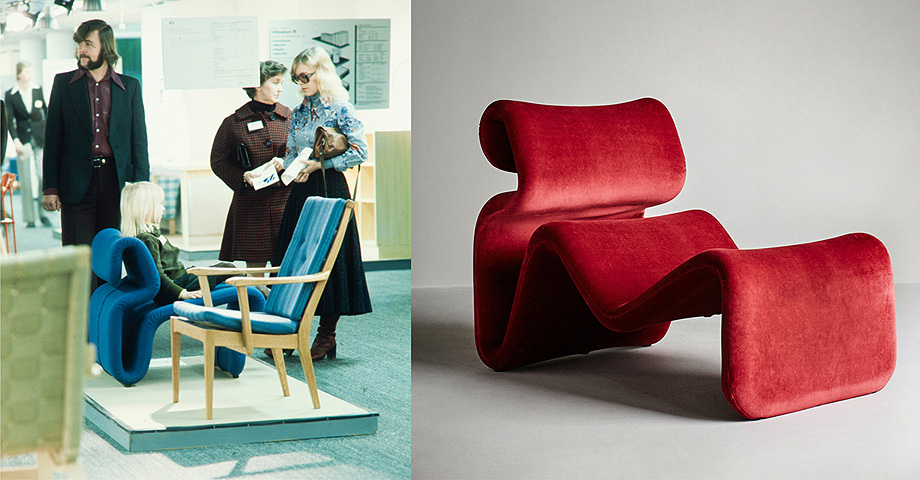 ---
EL DESIGN BAR, DISEÑADO POR FREDRIK PAULSEN:
El Design Bar continúa explorando la estética y la gastronomía contemporáneas, fusionando la restauración y el espacio donde tienen lugar las conversaciones sobre diseño y arquitectura de la feria. Este año, el espacio ha sido creado por el diseñador Fredrik Paulsen y el menú es cortesía de los chefs Marion Ringborg y Linn Söderström, quienes dirigen el restaurante Garba.
En su Design Bar, Paulsen ha querido transportar a los visitantes al lugar de sus sueños: «He visto los paseos marítimos de la Riviera francesa, bares en las Islas Baleares, casinos en Las Vegas y parques de atracciones como Coney Island. Espero diseñar un lugar de encuentro donde la gente se sienta bienvenida e inspirada».
Desde la edición de 2018, el Design Bar está ubicado en el Victoria Hall, donde comparte protagonismo con la sección de conferencias Stockholm Design & Architecture Talks.
---
CHARLAS DE DISEÑO Y ARQUITECTURA:
Con 40 eventos programados y 100 colaboradores, Stockholm Design & Architecture Talks 2020 está afirmando su posición como una de las plataformas de discusión sobre diseño y arquitectura, líderes en Escandinavia. Este año, algunos de los invitados son Renee Hytry Derrington, de Formica Group Norteamérica, que impartirá la charla «Espacios confusos: una visión de la vida futura»; Kelly Alvarez Dolan, con «Diseñando con carbono para un futuro positivo»; y Frida Ramstedt, con «Hogar: un lugar para quedarse o para exhibir».
PUEDES CONSULTAR EL PROGRAMA ACTUALIZADO EN LA WEB DE LA FERIA
---
GREENHOUSE:
En la plataforma de jóvenes diseñadores participan este año 35 diseñadores y 31 escuelas de diseño, no sólo de Suecia sino también de otros muchos países. Este año, el dúo de diseño experimental Wang & Söderstrom es el reponsable de la Greenhouse, cuya lista de clientes abarca desde Nike hasta el Malmö Stadsteater, pasando por el Museo de Diseño y Artesanía de Röhsska e Iittala.
Greenhouse comenzó su andadura en 2003 y muchos diseñadores de renombre de hoy en día participaron en ella. Algunos de ellos son el diseñador Oki Sato (Nendo), el estudio de diseño GamFratesi, Form Us With Love, Folkform y Morten & Jonas.
Dentro de esta sección, se entrega el premio Best Performance, donde se reconoce el producto que mejor encarna los valores centrales de la Greenhouse: curiosidad, innovación y sostenibilidad. El objetivo es alentar a los diseñadores a pensar en el panorama general y presentar su diseño de forma bien pensada.
En esta edición, el jurado encargado de seleccionar al ganador, que se dará a conocer esta mañana, está formado por Jens Fager, diseñador; Anya Sebton, diseñadora y arquitecta de interiores; John Löfgren, diseñador, cofundador de Form Us With Love; Pye Aurell Ehrström, arquitecta y cofundadora de Marge Architects; y Björn Florman, experto en sostenibilidad de The Materials Library.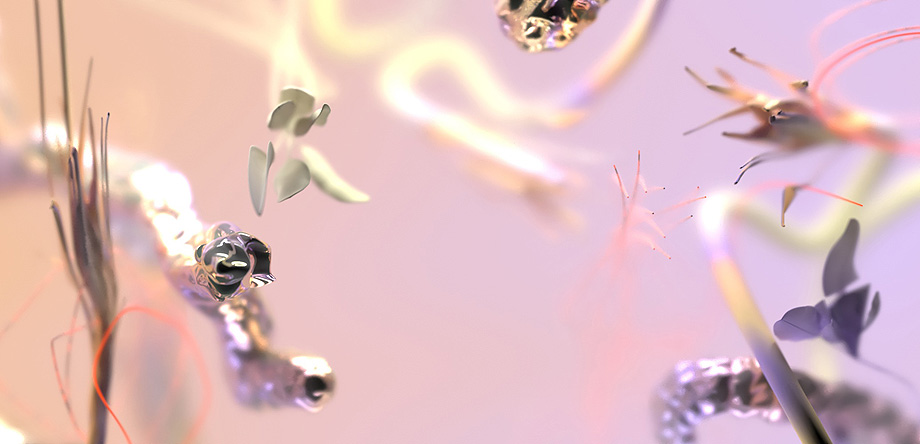 ---
BORN CLASSIC: LOS CLÁSICOS DEL DISEÑO DEL MAÑANA:

En 2019 y en colaboración con la casa de subastas Bukowskis, la Stockholm Furniture & Light Fair creó este nuevo galardón de diseño, que, este año, ha reunido a un jurado compuesto por Eva Seeman, Henrik Åberg y Jonatan Jahn. El premio se otorga a un nuevo producto con las cualidades necesarias para convertirse en un clásico del diseño del futuro. El ganador será anunciado, el sábado 8 de febrero.
---
REDEFINIENDO LA OFICINA:

Con la oficina «en el bolsillo», ¿hay alguna razón para salir de casa?. «Redefiniendo la oficina» es una exposición, comisariada por la firma de arquitectura Tengbom, sobre lo que se necesitará para mantener el lugar de trabajo en una realidad basada en la nube. La muestra está organizada por Stockholm Furniture & Light Fair, Architects Sweden y la Swedish Federation of Wood and Furniture Industry (TMF), en asociación con Tengbom y con el apoyo de Swedish Wood.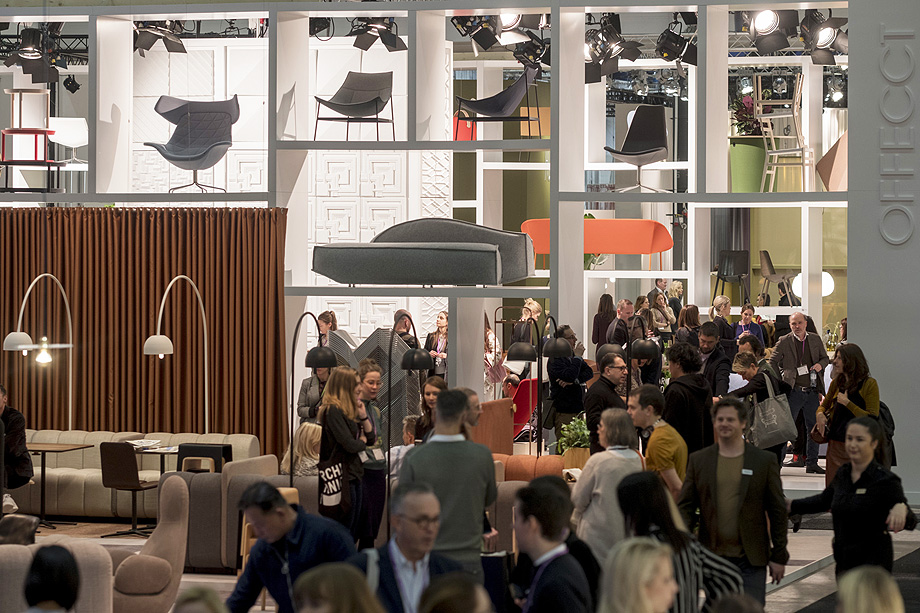 ---
Fuente: Stockholm Furniture & Light Fair
You might also like