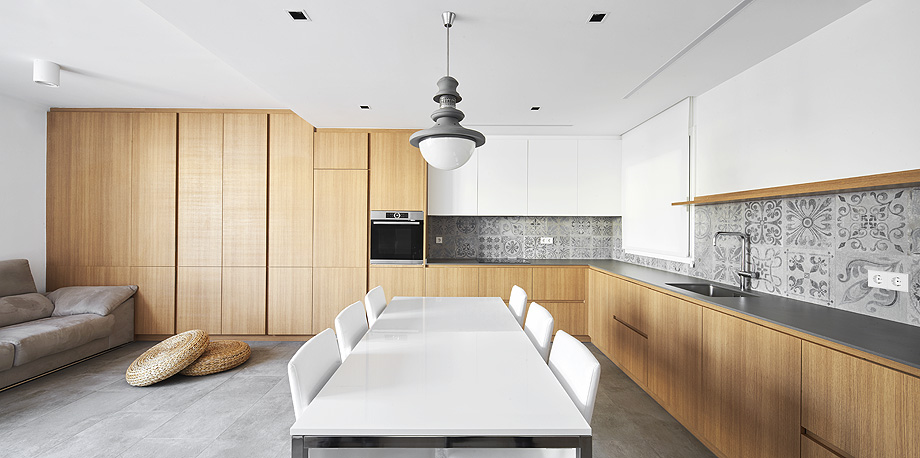 CASA JÚLIA:
El arquitecto Guillem Carrera se encargó de la reforma de este ático, ubicado en el Ensanche de Tarragona, concretamente en un edificio residencial de los años 60. En su estado inicial, la vivienda contaba con cuatro habitaciones, salón comedor y baño, éstas dos últimas estancias muy pequeñas teniendo en cuenta que el piso tiene 87 m², y con una serie de inconvenientes que hacían de ella un espacio poco funcional y falto de suficiente luz natural en su núcleo central.
El proyecto de renovación conllevó el análisis de la morfología del inmueble, detectando que, si bien la sala de estar comunicaba con la terraza, ésta era pequeña, a la vez que entre la sala de estar y la cocina había una habitación que era la causante de la existencia de un pasillo que consumía superficie en detrimento del propio salón, la cocina y el baño. Asimismo, los dos patios interiores existentes no iluminaban adecuadamente las estancias con las que contactaban debido al estado de las carpinterías y a la distribución original de la vivienda.
Unificar estancias y crear una amplia zona de día.
La intervención pasó por la corrección de todos estos «inconvenientes» para dar al cliente el programa funcional que éste necesitaba (sala de estar, comedor, cocina, dos habitaciones, un estudio, un baño, un espacio de limpieza polivalente y otro de almacenamiento). Además, se hicieron los mínimos derribos posibles «con el objetivo de unificar estancias y crear una amplia zona de día y la minimización del pasillo de acceso», explica Guillem Carrera.
De esta manera, se creó un gran espacio fluido y cambiante que hace de la vivienda un espacio fácil de habitar y donde la zona de día se convierte en un espacio luminoso y amplio que aprovecha al máximo posible la geometría para asumir los usos de cocina, estar y comedor. El pasillo reducido es el encargado de vincular espacialmente esta zona con el estudio, creando  una mayor amplitud visual y aportando luz «a la nueva estrategia longitudinal con la que la vivienda se relaciona ahora con el exterior, por lo que desde la terraza se puede hacer un recorrido continuo y sin barreras visuales hasta las dos habitaciones con vistas, que se han mantenido en su posición original», detalla el arquitecto.
Reubicando funciones.
Unificadas las estancias, el baño se reubica en el espacio que ocupaba la cocina y el nuevo espacio de limpieza se sitúa donde estaba el antiguo cuarto de baño, potenciando el contacto de estas estancias con los patios interiores existentes.
La vivienda resultante gana una zona de día singular, consiguiendo una sensación espacial mayor, siendo éste el espacio habitable principal de intercambio y vivencias de los usuarios, potenciado por la situación de la amplia terraza anexa.
Un vivienda hygge.
En cuanto al equipamiento de la vivienda, éste se hace mediante la creación de dos elementos de mobiliario: uno para la cocina, sala de estar y comedor, y el otro para el estudio, de manera integrada y potenciando los espacios de los que forman parte.
Concluye el autor del proyecto que, en cuanto a la materialidad final, se propone que «ésta genere una vivienda acogedora, amable, -que abarque el concepto hygge danés-, mediante un pavimento con textura pétrea, que comprende toda la planta de la vivienda, y el uso de colores neutros y maderas cálidas para el resto de materiales.»
---
LAS IMÁGENES DE JOSÉ HEVIA:
---
FICHA TÉCNICA:
Proyecto:

Casa Júlia.

Ubicación:

Tarragona (España).

Superficie:

87 m².

Año:

2018.

Autor:

Guillem Carrera.

Colaboradores:

Indibil Solans, Meritxell Anglès y Xavier Molina.

Constructor:

Manumissió 2005 S.L.

Instalaciones:

Ecotec Enginyers S.L.P.

Encimeras:

Neolith.
Roca: sanitarios y grifería baño.

Pavimentos y revestimientos:

Saloni.

Revestimiento pared cocina:

PORCELANOSA.

Mobiliario comercial:

IKEA y otros.

Iluminación:

Castan, Arkoslight y Foscarini.

Mecanismos:

Jung.

Cerramientos aluminio:

Technal.

Premios y reconocimientos:

Obra nominada Archdaily Building of the year 2019 y Obra nominada Plataforma Arquitectura Obra de 2019.

Fotografías:

José Hevia.
---
PLANIMETRÍA: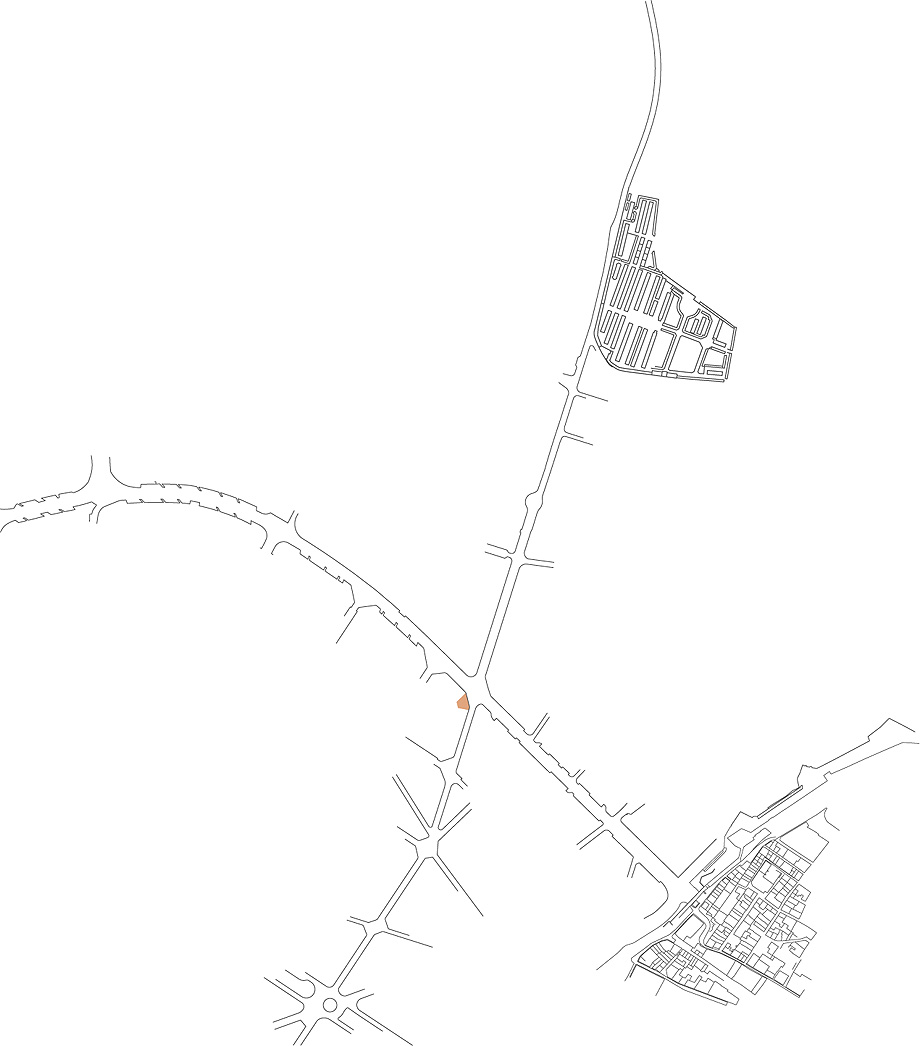 ---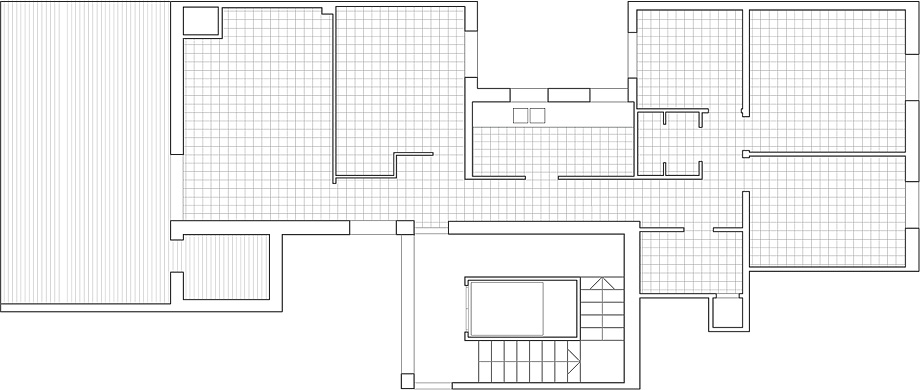 ---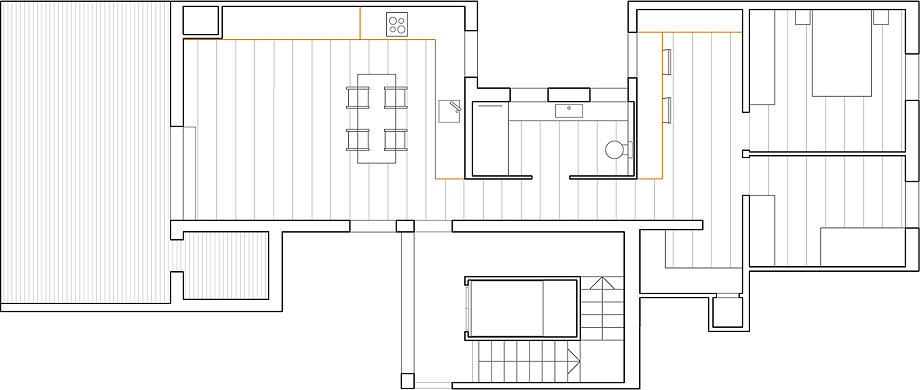 ---

---
---

---
AXONOMETRÍA:
---
SOBRE GUILLEM CARRERA ARQUITECTE: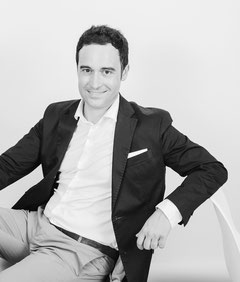 Guillem Carrera (Tarragona, 1979) estudió en la Escola Tècnica Superior d'Arquitectura de Barcelona de la Universitat Politècnica de Catalunya, donde se licencia, en 2004, con un proyecto de un Centro de Ocio en Hellinikon (Atenas). En 2005, abre su estudio en Tarragona, donde realiza proyectos de arquitectura, planificación urbana, diseño de paisaje, diseño de interiores, restauración y rehabilitación.
«La posibilidad de participar en dos aspectos muy importantes de la sociedad como son la arquitectura y el urbanismo, y, por extensión, la concepción de edificios, espacios o entornos habitables de manera respetuosa con los lugares y el medio que los rodea, y los beneficios que estos pueden aportar a las personas, son mi motivación como arquitecto», explica.
Sus trabajos se han publicado en revistas del sector, libros de arquitectura y plataformas online especializadas, y también han recibido diversos premios y reconocimientos. Uno de estos últimos ha sido la distinción Best of Houzz Design 2020 y el premio Best of Houzz Service 2020 por la Casa VN.
---
Fuente: Guillem Carrera
You might also like