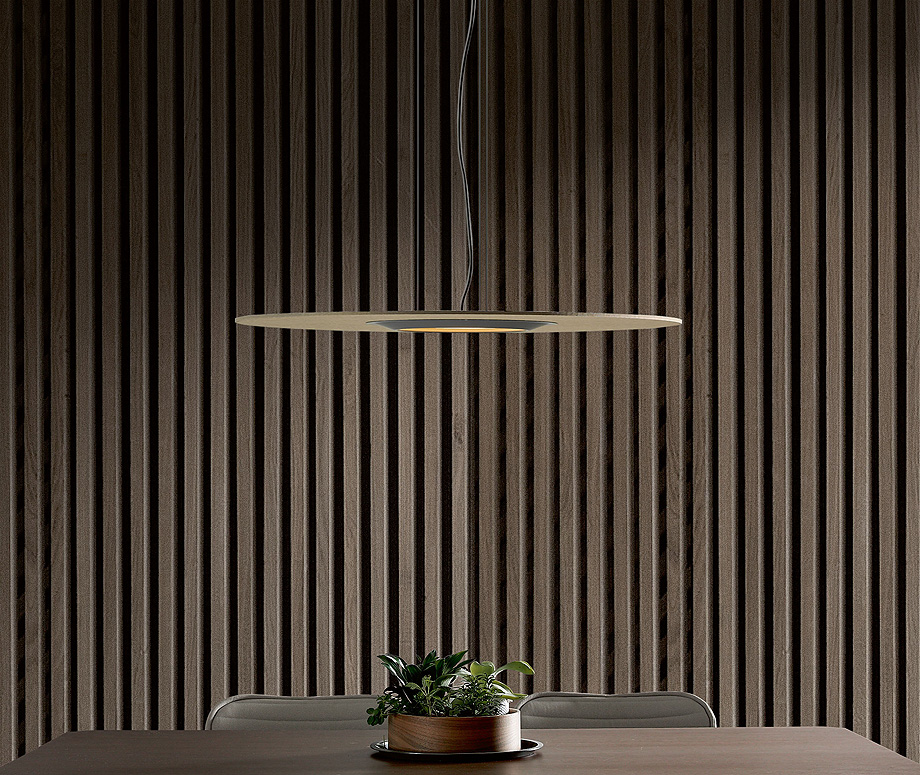 LAMUDA:
Ximo Roca firma esta luminaria fonoabsorbente, creada a patir de materiales sostenibles, que ayuda a resolver el incómodo problema del ruido ambiente, favoreciendo el bienestar de las personas. "Detectamos que, en espacios especialmente concurridos, como puedan ser restaurantes u oficinas, reina el bullicio, algo que puede resultar molesto para las personas que comparten ese entorno ya sea de modo habitual o esporádico. Nos planteamos crear algo nuevo: una lámpara con una doble función, la de iluminar y, al mismo tiempo, absorber el sonido para favorecer una conversación relajada", explica Ximo Roca.
Botellas de plástico recicladas.
Ese trabajo de investigación y estudio se tradujo en otra innovación: un material suave, muy moldeable, fonoabsorbente y sostenible, creado a partir de botellas de plástico recicladas. Una pieza liviana y delicada que contribuye, por sí misma, a fomentar la sostenibilidad y de cuya fabricación se encarga la también empresa valenciana Plussmi.
Lamuda supone un paso más en la relación de colaboración entre el estudio Ximo Roca Design con Plussmi, compañía para la que ya diseñó, en 2017, la lámpara portátil Luciole, seleccionada por los premios CLAP y finalista en los galardones ADCV de la Asociación de Diseñadores de la Comunidad Valenciana.
---
LAS IMÁGENES:
---
---
SOBRE XIMO ROCA DISEÑO: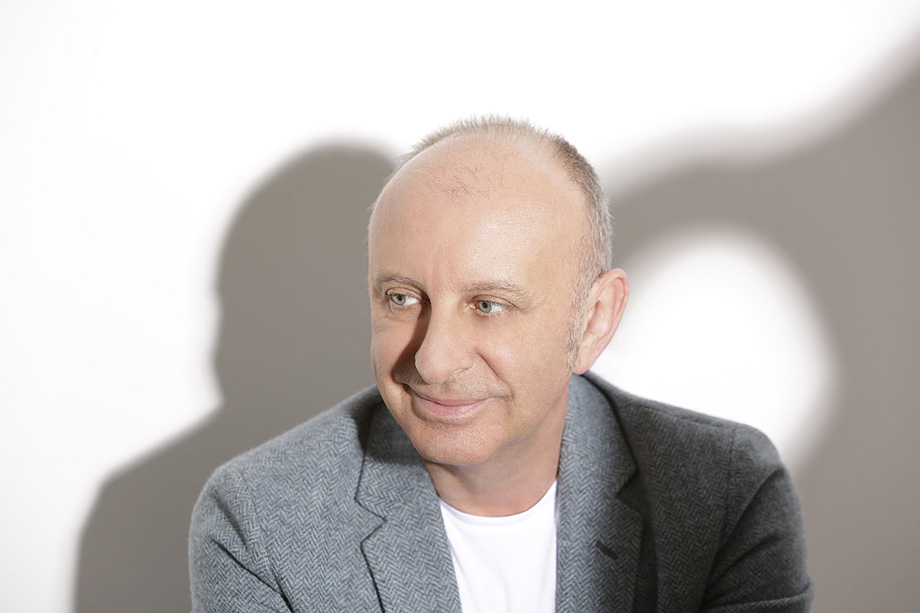 Ximo Roca (València, 1958) es un referente de una generación de diseñadores que inició su andadura profesional en los años 80 y transformó el diseño español. Tras trabajar, en sus primeros años, de la mano de empresas como Andreu World, creó su propio estudio Ximo Roca Diseño hace ahora 30 años. El estudio está especializado en diseño desde sus múltiples vertientes: gestión de diseño, diseño de producto, gráfico, multimedia, arquitectura e interiorismo.
Ximo Roca conjuga un estilo depurado y riguroso con un trabajo polifacético y constante que le permite abordar todo tipo de disciplinas creativas vinculadas al diseño. A lo largo de su trayectoria, se ha especializado técnicamente en mobiliario, especialmente sillas, con más de 200 modelos, pasando por la iluminación y apelando a materiales como el acero, la madera, los tejidos y la porcelana.
El diseñador ha formado parte de entidades como The Bureau of European Design Associations (BEDA) y es socio de la Asociación de Diseñadores de la Comunidad Valenciana (ADCV). Ha ejercido como docente de la Escuela Superior de Diseño Industrial de la Universidad Cardenal Herrera-CEU y, en los últimos años, en el Máster de Diseño Industrial de la Universidad de Nebrija.
XIMO ROCA DISEÑO EN INTERIORES MINIMALISTAS
---
SOBRE PLUSSMI:
Plussmi es una firma de iluminación, con sede en la localidad de Paterna (Valencia / España), cuyo estímulo es buscar e innovar continuamente, generando productos que se corresponden con inspiraciones de reconocidos diseñadores y jóvenes talentos del diseño internacional. Estos diseñadores son: Ximo Roca, Cru Atelier, Enblanc, Jorge Pensi Design Studio, Martín Azúa, Nacho Timón, Silvia Ceñal, Yonoh, La Mamba, Oiko Design Office y Carmelo Bisbal.
---
Fuente: Lelien (Ximo Roca Diseño)
You might also like