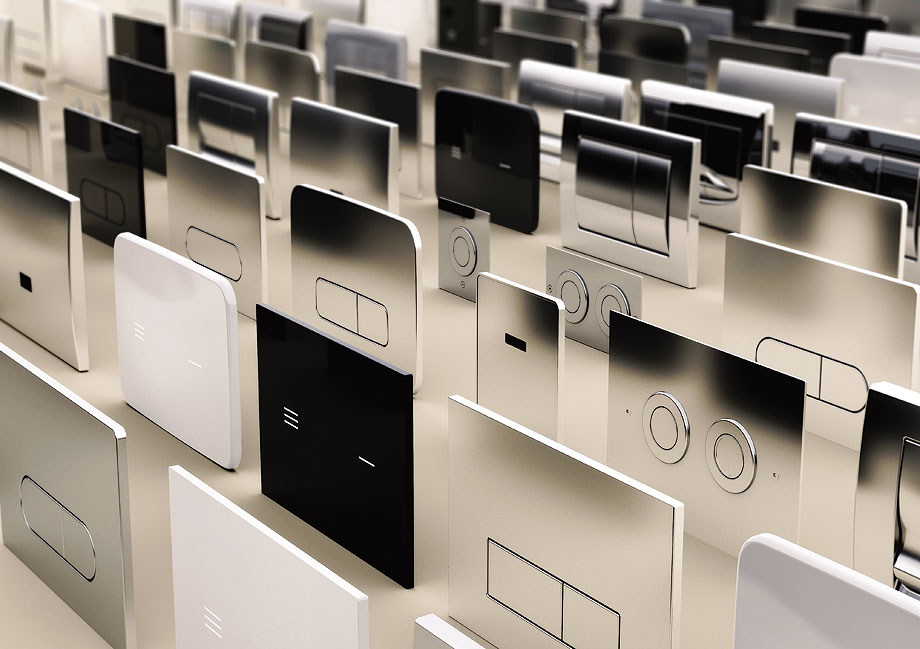 NUEVAS PLACAS DE DESCARGA:
Ideal Standard International, uno de los principales fabricantes mundiales de soluciones para baños públicos y privados durante más de 100 años, ha mejorado su oferta de placas de descarga como resultado de su estrecha colaboración con dos reconocidos despachos de diseño: Palomba Serafini Associati, en Milán, y Studio Levien, en Londres.
El catálogo de Ideal Standard para 2020 incluye innovadoras soluciones de diseño y se basa en su experiencia en el desarrollo de productos centrados en un profundo conocimiento de las necesidades de arquitectos, interioristas, diseñadores, promotores, constructores y usuarios finales, todo esto unido a las máximas medidas para asegurar la higiene y prevenir la transmisión de virus y bacterias.
Sostenibilidad, comodidad e higiene.
Tanto las placas de Ludovica y Roberto Palomba como las de Robin Levien han sido desarrolladas para maximizar la sostenibilidad, la comodidad y la higiene sin comprometer una cuidada estética, ofreciendo una amplia variedad de diseños, materiales y colores, con múltiples accionamientos mecánicos, neumáticos y electrónicos disponibles para adaptarse a entornos muy diferentes.
Explica la empresa, con sede en Bruselas, que los baños de hoy en día «ya no son espacios puramente funcionales. Junto con los más altos estándares de higiene y limpieza, deben ofrecer una experiencia de usuario basada no solo en la funcionalidad práctica, sino también en las altas expectativas de diseño, comodidad y sostenibilidad.»
---
ALTES™ Y SYMFO™, DE LUDOVICA Y ROBERTO PALOMBA:
Los arquitectos italianos Ludovica y Roberto Palomba son los autores de las nuevas placas Altes ™ y Symfo™, dos productos que aúnan diseño, funcionalidad y dan respuesta a las necesidades del usuario final.
Realizada en cerámica, lo que le confiere un acabado «sedoso» único y elegante, la gama Altes™ está disponible en blanco y negro para combinar perfectamente con cualquier entorno. Por su parte, Symfo™ es una placa de vidrio templado, con un diseño minimalista y sin bordes. Su aspecto reflectante le confiere una apariencia contemporánea y moderna.
Ambas placas cuentan con la última tecnología contactless. Los sensores, tanto en el acabado cerámico como en el vidrio, detectan un movimiento a unos 20 mm de distancia, lo que significa que no hay necesidad de ningún contacto para activar la descarga, lo que hace que sea fácil de usar y ultra higiénico. Toda la gama posee doble descarga.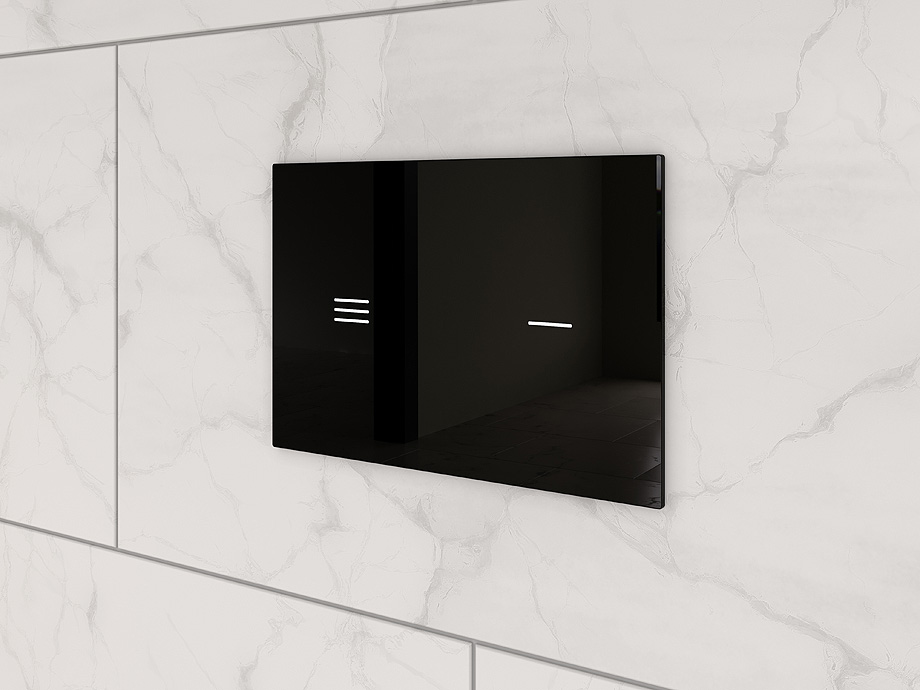 Placa de descarga Symfo™ de vidrio templado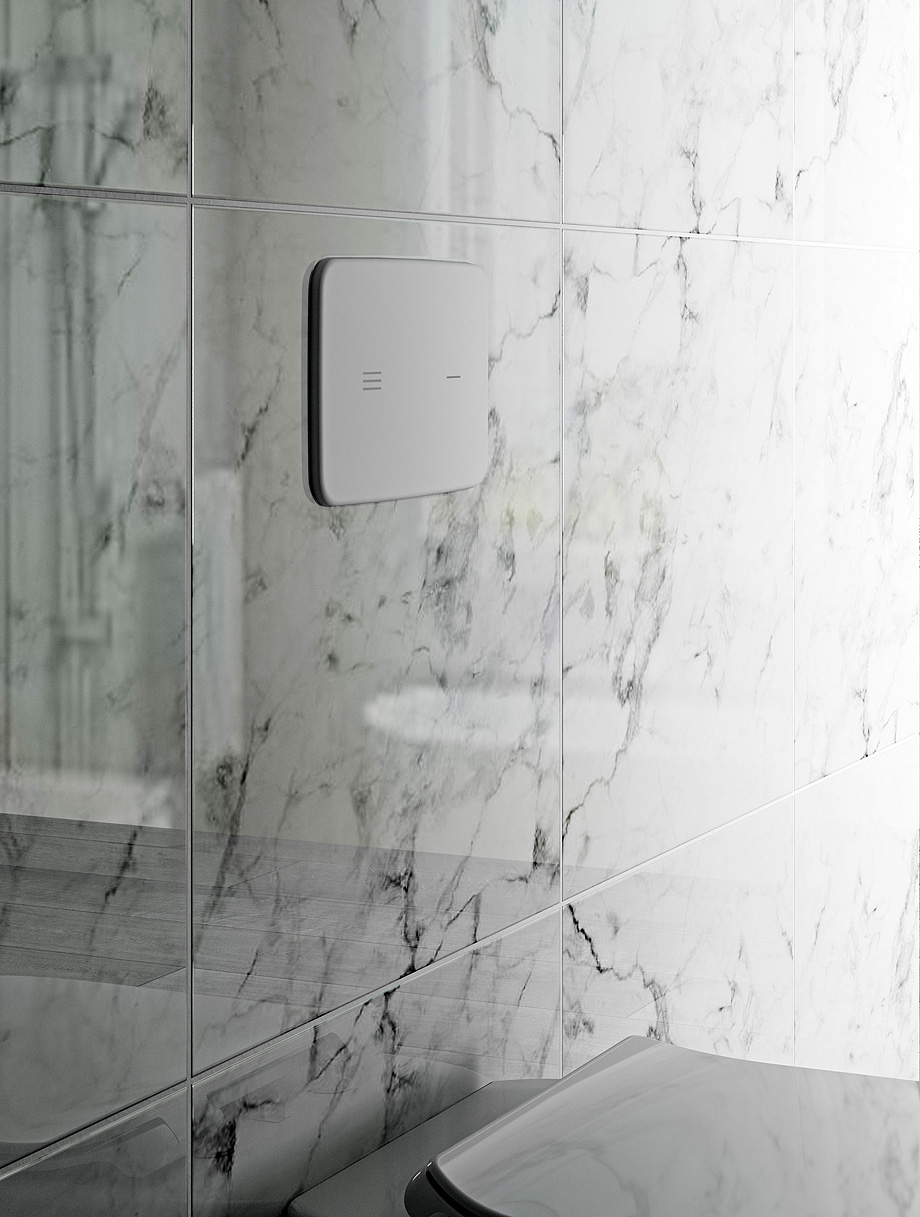 Placa de descarga Altes™, fabricada en material cerámico

---
OLEAS™, DE STUDIO LEVIEN:
La nueva gama -Oleas™- se ha desarrollado como parte de la exitosa y longeva asociación de Ideal Standard y Studio Levien, la firma londinense dirigida por Robin Levien y Patricia Stainton. Esta serie presenta cuatro modelos altamente funcionales, cuya línea minimalista y neutra permite que puedan combinarse fácilmente con otros otros elementos del baño, como el inodoro o el lavabo, independientemente de su estilo.
Explica Robin Levien, fundador del estudio, que «a veces el diseño tiene que sobresalir, a veces tiene que encajar. Hoy en día, los productos de baño cerámicos tienen dos estilos principales en cuanto a su forma: redonda o cuadrada. Tenemos botones redondos y cuadrados, y placas al ras para complementarlos. Sin embargo, las placas no sólo aportan diseño, son un 'punto de contacto' en el baño y también deben ser cómodas y funcionales». En estas nuevas placas, se ha prestado «gran atención al movimiento: la resistencia y el 'retroceso» de los botones'.»
---
TECNOLOGÍA TOUCHLESS, SOSTENIBLES Y AUTOEFICIENTES:
Las nuevas placas de descarga de Ideal Standard son el complemento perfecto para la nueva gama de sistemas empotrados ProSys™ que Ideal Standard recientemente ha lanzado al mercado.
Altes™ y Symfo™ son compatibles con la tecnología SmartForce que utiliza el poder del agua en movimiento para generar suficiente energía para alimentar una placa de control contactless. No requiere una conexión a la red eléctrica o el reemplazo de baterías, lo que ahorra tiempo y dinero. En este caso, no sólo se consigue una placa 100% touchless, sino que, además, es sostenible, autoeficiente y sin consumo energético.
Para baños comerciales y espacios públicos donde el vandalismo puede ser un problema, las placas de descarga Septa Pro™ tienen un sistema resistente al vandalismo que impide su fácil apertura. Además, cuentan con activación electrónica de la placa por infrarrojo, que se activa con la separación del usuario.
Todos los productos de Ideal Standard cumplen con los estándares europeos más estrictos y se prueban rigurosamente, garantizando durabilidad, confiabilidad y tranquilidad.
Tecnología SmartForce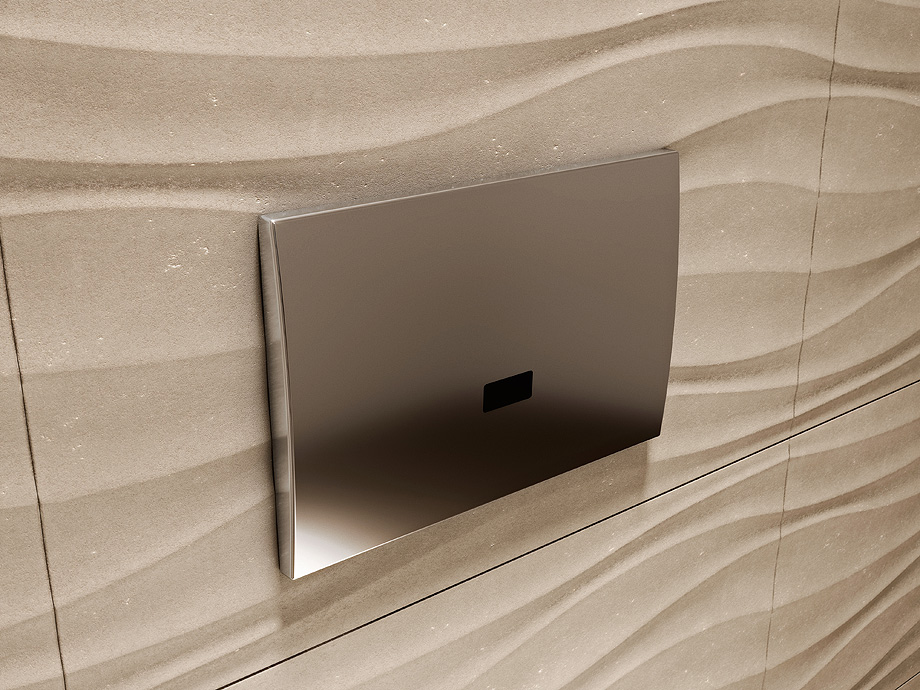 Placa antivandálica Septa Pro™
---
SOBRE PALOMBA SERAFINI ASSOCIATI: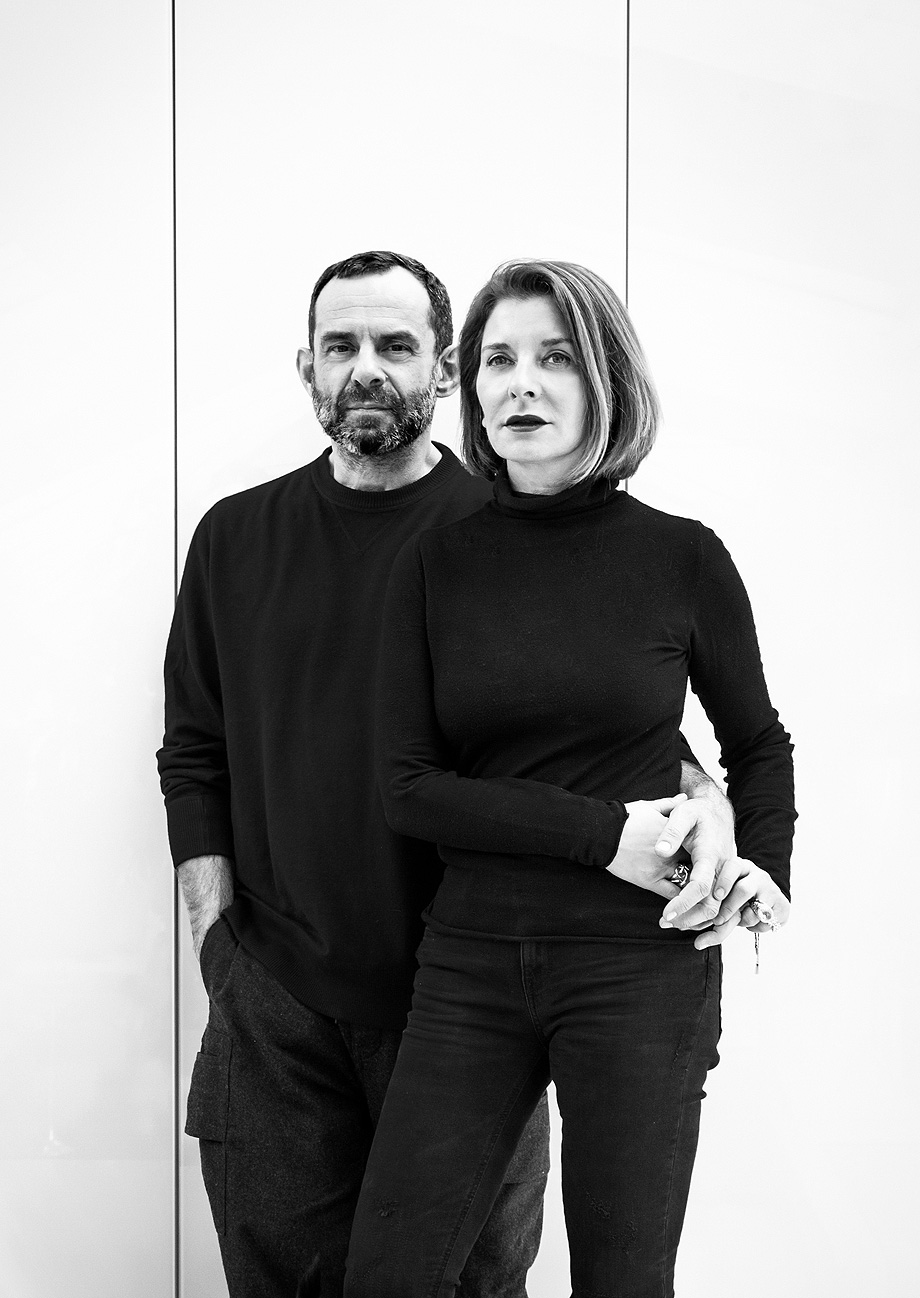 Ludovica y Roberto Palomba son arquitectos y diseñadores de reconocido prestigio internacional que viven y trabajan en Milán. En 1994, fundaron Palomba Serafini Associati, el estudio que desarrolla proyectos de diseño arquitectónicos y de interiores, industrial y exposiciones en todo el mundo. Además, son asesores estratégicos y directores de arte para varias empresas de diseño históricas.
El diseño de este dúo de arquitectos aspira a reunir el mayor número de personas. Que su investigación se haya centrado, en mayor parte, en moldes industriales y la producción en serie, para tener una visión más democrática, no es algo arbitrario. Sin embargo, no piensan que la búsqueda de ese resquicio de tradición artesana, que puede conservarse y transmitir la cultura del saber hacer italiano, sea un crimen, lo cual confirma su naturaleza dual y curiosa.
Gracias a su colaboración con las marcas internacionales más importantes (Kos, Rapsel, Tubes, Schiffini, Laufen, Zanotta…), han sido premiados con un gran abanico de reconocimientos internacionales, como el Compasso D'Oro (Italia), Australian International Design Award (Australia), Good Design Award (Estados Unidos), Interior Design's Best of the Year Award (Estados Unidos), Icon Design Awards (México), Wallpaper Design Award (Reino Unido), German Design Award (Alemania), el premio Red Dot (Alemania) y el premio de diseño internacional Elle Decoration.
Fotografía: Enrico Costantini
LUDOVICA & ROBERTO PALOMBA EN INTERIORES MINIMALISTAS
PALOMBA SERAFINI ASSOCIATI EN INTERIORES MINIMALISTAS
---
SOBRE STUDIO LEVIEN: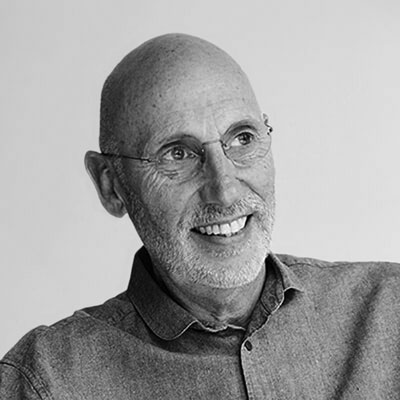 Studio Levien es una firma de diseño de producto, ubicada en el centro de Londres. Fundada en 1995, está dirigida por Robin Levien y Patricia Stainton. El objetivo del estudio es diseñar productos funcionables, asequibles y bellos. Entre sus clientes se encuentran: Australian Fine China, Dankotuwa, Dansk, Fratelli Guzzini, Grestel, Ideal Standard International, Legnoart, Villeroy and Boch y World Kitchen International.
Robin Levien está considerado uno de los diseñadores londinenses más prestigiosos a nivel internacional. En el año 1995, fue nombrado Diseñador Real por la Royal Society of Arts y también ha recibido importantes premios de diseño a lo largo su trayectoria profesional. Además, algunos de sus proyectos forman parte de la colección permanente del Victoria and Albert Museum de la ciudad de Londres.
Desde 2003, es director no ejecutivo de diseño de Ideal Standard, donde ha creado diversas colecciones para la marca, incluida la gama Studio, que revolucionó el mercado del diseño de baños en el Reino Unido, y también ha desarrollado la evolución de la gama Connect: Connect Air.
ROBIN LEVIEN EN INTERIORES MINIMALISTAS
---
SOBRE IDEAL STANDARD INTERNATIONAL:
Ideal Standard International es uno de los fabricantes líderes en todo el mundo de soluciones para baños comerciales, sanitarios y residenciales de primera calidad. Esta empresa privada, cuya oficina central se encuentra en Bruselas (Bélgica), emplea a casi 9.000 personas y opera en once plantas de producción que dan servicio a más de 100 países de Europa, Oriente Medio y África.
Gracias al uso de las tecnologías más recientes y a su trabajo con diseñadores de talla mundial, la compañía está centrada en desarrollar soluciones para baños innovadoras dentro de múltiples categorías de productos como la cerámica para baños, grifería, baño y bienestar, y muebles y accesorios. Sus productos se venden bajo sus sólidas marcas internacionales y locales como Ideal Standard, Armitage Shanks (Reino Unido), Porcher (Francia), Ceramica Dolomite (Italia) y Vidima (Europa oriental).
IDEAL STANDARD EN INTERIORES MINIMALISTAS
---
Fuente: Ideal Standard y en las webs de los diseñadores
You might also like