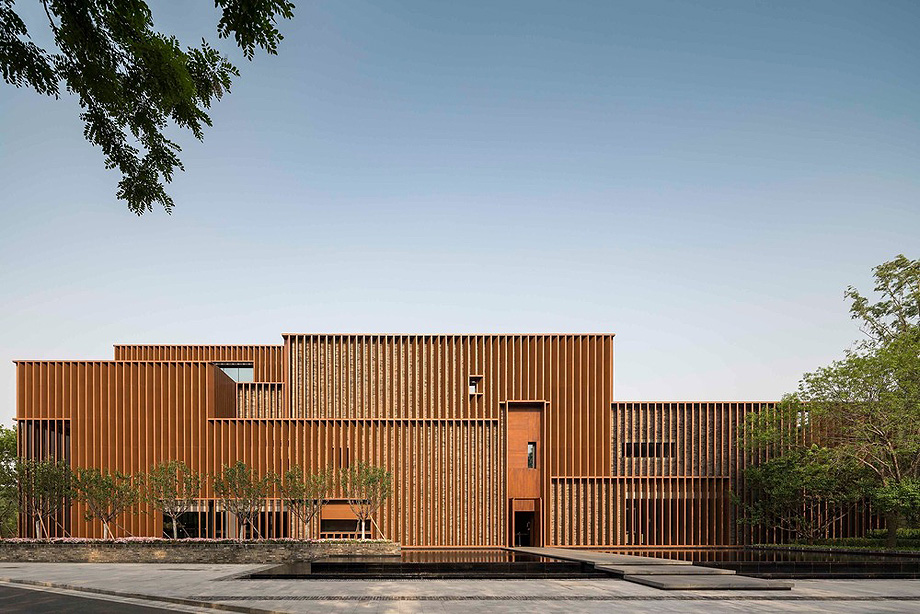 CENTRO CULTURAL JUNSHAN:
El Centro Cultural Junshan se encuentra a las afueras de Pekín, en medio de ondulantes cordilleras y ríos sinuosos, cerca del embalse de Miyun Resevoir. Originalmente, era un clásico edificio de dos pisos dedicado a ventas. El encargo que se le pidió a Neri & Hu Design and Research Office fue que transformara este edificio, con forma de anillo, en una Casa Club y un icónico centro de ventas.
Neri & Hu aprovechó la tipología del patio existente para crear dos secuencias de rutas entrelazadas, una destinada a los miembros del Club y otra para los invitados del centro de ventas. Los espacios proyectados han sido diseñados de tal manera que todos tienen cerca la naturaleza y, gracias a la estratificación del patio principal y los jardines más pequeños, la arquitectura se fusiona armoniosamente con ella.
Inspirado en su contexto.
Inspirándose en su contexto, el diseño «combina la tradicional arquitectura del norte con el lenguaje arquitectónico contemporáneo, transformándose en una nueva interpretación de la expresión arquitectónica», explica el estudio de Lyndon Neri y Rossana Hu. El edificio se eleva silenciosamente por encima del agua como una masa de ladrillos con espacios esculpidos que se entrelazan con jardines, difuminando el límite entre el interior y el exterior.
En la fachada, los paneles de aluminio con diseño de madera de tonos cálidos, esconden y suavizan la contundencia de la fachada de ladrillo.
En términos de materialidad, las baldosas tradicionales de ladrillo dorado forman la base del edificio, que se extiende desde el paisaje exterior hacia los espacios interiores «intermedios». En el interior, los paneles de ladrillo y madera son el telón de fondo principal. Un tema común en todo el interior es la presencia del techo esculpido, donde los diferentes cortes geométricos del techo interactúan con el cielo y la luz del día, de modo que cada espacio cobra vida cambiando constantemente cuando la luz se refleja en la rica textura del estuco veneciano.
Un lujo discreto.
Los muebles personalizados, los detalles de latón refinado, las vetas naturales de la piedra, la suavidad de la tela y los delicados elementos de iluminación crean en su conjunto una composición que genera la sensación de un lujo discreto.
El programa funcional del Centro Cultural Junshan ofrece a sus miembros una serie de comodidades. Incluye un salón multifuncional  para eventos con capacidad para 100 personas, un amplio salón-bar de negocios, una biblioteca, una sala de lectura para niños, una sala de actos privada, además de una sala de prensa familiar, un bar donde tomar vino y fumar puros, y una terraza en la azotea.
Centro de ventas y galería de arte.
Parte del centro funciona como espacio de ventas. Una recepción de doble altura da la bienvenida a los compradores potenciales y un puente, situado sobre el patio, permite el acceso a la parte superior, donde se encuentra la sala de ventas con salas VIP, un bar y un sala infantil.
Uno de los espacios más destacados de la Casa Club es una galería de arte equipada con una serie de paredes móviles colgantes que proporcionan un sistema de exposición flexible. El techo esculpido ofrece cierta conexión visual con el nivel superior, mientras que un gran ventanal de vidrio permite que el espacio se extienda hacia el patio.
En el segundo piso, se ubica un generoso y acogedor comedor privado con un bar y una cocina abierta, un espacio que los miembros del centro pueden alquilar para celebrar actos especiales. El bar-salón y la terraza de la azotea, en el tercer piso, disfrutan de una vista ininterrumpida hacia el paisaje montañoso del oeste.
---
LAS IMÁGENES DE PEDRO PEGENAUTE:
---
FICHA TÉCNICA:
Proyecto:

Centro Cultural Junshan.

Ubicación:

Pekín (China).

Superficie:

4.000 m².

Año:

2020.

Autor:

Neri & Hu Design and Research Office.

Periodo de diseño:

noviembre de 2017 – octubre de 2018.

Fotografías:

Pedro Pegenaute.
---
PLANIMETRÍA: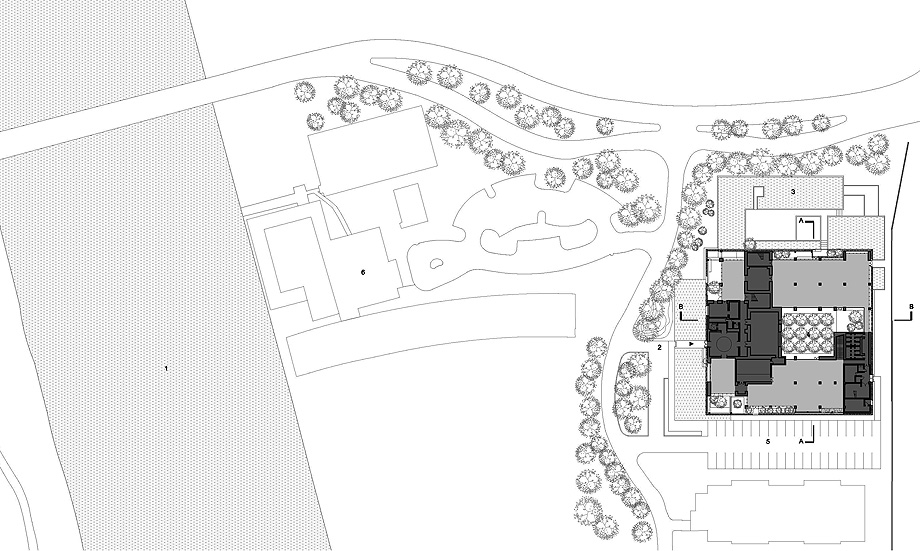 ---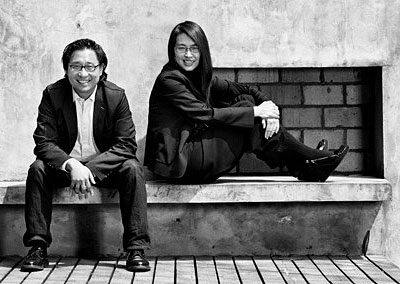 Fundado, en 2004, por Lyndon Neri y Rossana Hu,
Neri & Hu Design and Research Office
es un estudio internacional de diseño arquitectónico interdisciplinar ubicado en Shanghai (China). Neri & Hu trabaja a escala internacional, proporcionando servicios en los sectores de la arquitectura, el diseño de interiores, la planificación maestra, el diseño gráfico y el de productos.
El despacho lo forma un equipo multicultural en el que se hablan más de 30 idiomas y que, actualmente, está trabajando en proyectos en numerosos países. La diversidad de su equipo refuerza una visión que es esencial para la firma: la de responder a una visión global del mundo que incorpore diferentes disciplinas de diseño para un nuevo paradigma en el campo de la arquitectura.
Neri & Hu cree en la investigación como herramienta de diseño, dado que cada proyecto conlleva un conjunto único de cuestiones contextuales. Un sondeo crítico de las especificidades del programa, la ubicación, el emplazamiento, la función y la historia es esencial para crear un trabajo de diseño riguroso. Basándose en sus investigaciones, Neri & Hu desea anclar su trabajo en la interacción dinámica de la experiencia, el detalle, el material, la forma y la luz en lugar de ajustarse a un estilo formulista.
El trabajo del despacho ha recibido una amplia cobertura en medios impresos y online entre los que se incluyen Architectural Review, Wallpaper, Architectural Record, FRAME, MARK, Abitare, Diseño Interior, Interior Design, I.D., Travel+Leisure, MARU, Perspective Magazine, ELLE Décor Italia, ELLE Deco China, Vogue China, Red Dot Year Book, Dezeen y Archdaily.
Sus diseños han sido reconocidos por numerosos y prestigiosos organizaciones y premios de diseño tales como el AR House Awards, AR Awards for Emerging Architecture, World Architecture Festival, D&AD Awards, Design Vanguard, Interior Design Magazine Best of Year Awards, Gold Key Awards y Good Design awards, entre otros.
NERI & HU EN INTERIORES MINIMALISTAS
---
Fuente: v2com newswire (Neri & Hu)
You might also like