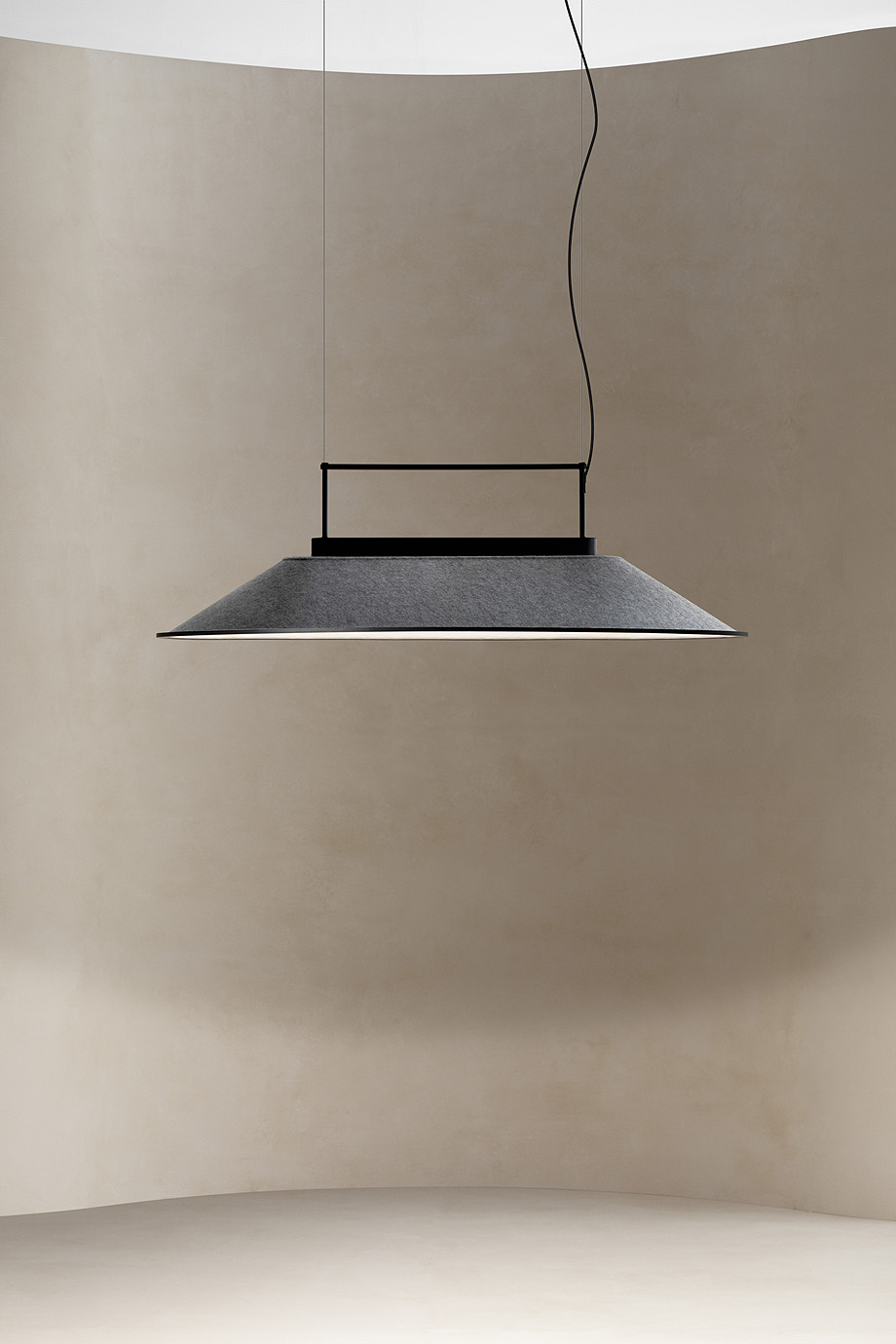 SHOEMAKER:
Entre las novedades para este año de Grok figura la lámpara Shoemaker de Joel Karlsson, una luminaria de suspensión que reinterpreta unas formas clásicas a través de un material como el fieltro reciclado. Este material, además de desprender calidez, presenta propiedades fonoabsorbentes.
Asimismo, tras su estética de líneas limpias, la tecnología LED con smartlighting permite que el usuario pueda controlar la temperatura y la potencia de la luz con un alto confort visual. Shoemaker está disponible con forma redonda (∅67) cm y ovalada (120 cm), y en dos acabados: gris y antracita.
Todas estas cualidades técnicas y formales hacen de ella, explica la firma de iluminación decorativa perteneciente a LEDS C4 Group, una luminaria ideal para restaurantes, oficinas y proyectos de soft contract.
---
DATOS TÉCNICOS:
Fuente de luz: LED.
Temperatura de color: 2700K – TW 2700K-6500K.
CRI: 90.
Watts: 20-49.
Lúmenes reales: 1088-4002.
Confort visual: 12.6-14.
---
LAS IMÁGENES DE MARÇAL VAQUER:
---
SOBRE JOEL KARLSSON: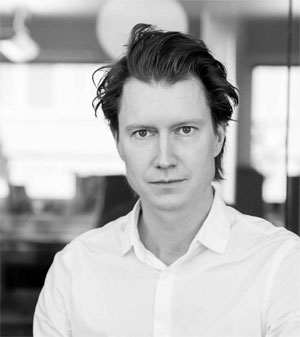 Nacido en Gotemburgo (Suecia), el diseñador industrial Joel Karlsson estudió diseño de interiores y diseño de mobiliario en la University College of Arts, Crafts and Design (Konstfack), en Estocolmo, y obtuvo una licenciatura en arquitectura en la Royal Technical University de esta misma ciudad. También estudió en la Parsons School of Design, en Nueva York y, posteriormente, trabajó como asistente de Konstantin Grcic, en Munich, y, más tarde, se convirtió en socio de Krook & Tjäder en Gotemburgo, el estudio que fundó con Niclas Jernström.
Karlsson trabaja, principalmente, con objetos vinculados a la arquitectura, muebles e iluminación. El estudio de diseño funciona con el lema «la forma sigue a la investigación», un lema que alude a la interacción entre productor, diseñador, arquitecto y usuarios.
---
SOBRE GROK:
Grok es la línea de iluminación decorativa de diseño de LEDS C4 Group, una empresa internacional que diseña y fabrica soluciones de iluminación que se adaptan a todo tipo de proyectos desde hace más de 40 años. Con una amplia trayectoria ideando y produciendo luminarias en su sede de Torà (Lleida / España), las piezas de Grok se engloban en tres grandes conceptos: esencialismo (un tributo a la simplicidad), luz mágica (luminarias que generan ambientes que emocionan, acogen o que atrapan nuestra atención) y materialidad (luminarias que ponen el acento en las texturas, formas y materiales).
GROK EN INTERIORES MINIMALISTAS
---
Fuente: Localcuatro (Grok)
You might also like