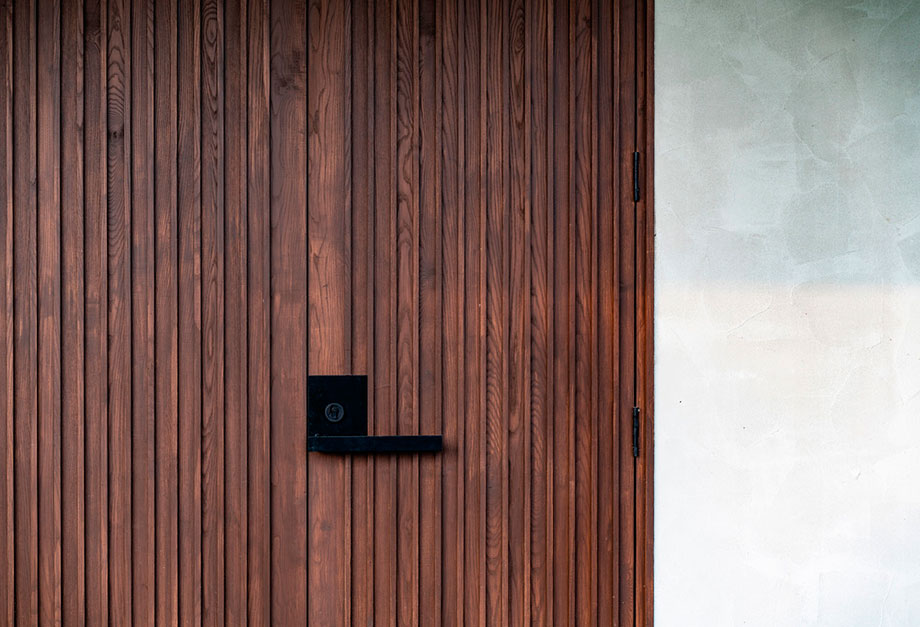 CASA G:
En los últimos años, las zonas rurales chinas han experimentado importantes cambios, promovidos por la política gubernamental de cara a fomentar el desarrollo de estas zonas, donde se han ubicado hoteles boutique, B&B, centros turísticos, cafés y librerías. Estos productos pensados para el turismo añaden valor a las inversiones de los promotores y representan «la utopía rural».
Contrario a este modelo típico y utópico, se encuentra la Casa G, proyectada por Interval Architects no para los clásicos inversionistas sino para una pareja de ancianos cuyos hijos viven en el centro de Shanghai, pero los visitan con regularidad. El diseño de Oscar Ko y Gu Yundian se basó en sus necesidades reales y sus hábitos de vida.
La vivienda se encuentra en un pueblo, a dos horas de Shanghai, con una serie de estrictas normativas que rigen el diseño de las casas en términos de superficie, altura, orientación… a las que se suman las costumbres locales como las supersticiones o las tradiciones y creencias culturales que forman otra capa de restricciones.
Arquitectura vernácula.
Como respuesta a estas limitaciones, la casa adoptó una forma humilde pero elegante en lugar de convertirse en una figura impuesta en el paisaje. Su volumen rectangular con el techo inclinado a dos agua se integra con naturalidad en el contexto, mientras que el techo horizontal en voladizo hace referencia a la arquitectura tradicional del sur del China. La fachada sur se extiende para aumentar la exposición a la luz solar y las vistas hacia el arrozal. El techo en voladizo y los balcones enfatizan la horizontalidad de la casa mientras unifican los dos volúmenes existentes en un todo.
La planta baja fue diseñada para reflejar el modo de comunicarse y los hábitos de vida de los propietarios. El patio al sur es el área más pública de la casa: funciona como entrada oficial y como espacio de interacción. Además, una parte se utiliza como huerto y otra se ha convertido en la extensión de la vida doméstica desde el interior hacia el exterior. Los bancos y los lavabos exteriores están colocados de manera que definen sutilmente los límites de la propiedad y brindan espacios de interacción entre el dueño de la casa y sus vecinos. El amplio balcón del primer nivel no sólo brinda sombra y protección frente a la lluvia, sino que también es un agradable espacio de reunión.
Espacios que duplican funciones.
El vestíbulo de la casa no es simplemente una entrada, sino también un espacio de ocio para que los propietarios jueguen al Majong con sus vecinos. El estar funciona no solo como un espacio de reunión para la familia, sino también como un espacio religioso para adorar a los antepasados en ocasiones especiales. El segundo nivel de la casa es el dominio privado y un lugar para el retiro espiritual. Los baños y dormitorios del propietario y sus hijos, que a veces lo visitan, están conectados por un pasillo de doble altura donde se ha colocado una mesa donde la familia pueda tomar una taza de té y relajarse, eliminando así la naturaleza del espacio como un lugar sólo de circulación.
En este mismo piso, los balcones y la terraza son una extensión de los espacios interiores. Brindan la oportunidad de disfrutar de las excelentes vistas de los alrededores y un lugar para que los familiares y amigos cercanos o parientes se reúnan sin ser molestados por los vecinos. El pequeño patio en el entresuelo es el área más privada de la casa y sólo es utilizado por los miembros de la familia. Es un lugar para leer, reflexionar y contemplar, especialmente para la hija del dueño que reside en la ciudad y ocasionalmente regresa y busca la soledad.
---
LAS IMÁGENES DE ZHI GENG:
---
FICHA TÉCNICA:
Proyecto:

Casa G.

Ubicación:

Shanghai (China).

Superficie:

260 m².

Año:

2019.

Autor:

Interval Architects.

Arquitectos:

Oscar Ko y Gu Yunduan.

Equipo de diseño:

Oscar Ko, Gu Yunduan, Fang Hanqi, Zhou Yi, Chen Heqiao, Ye Changqing y Chen Jingyi.

Photography:

Zhi Geng.
---
PLANIMETRÍA: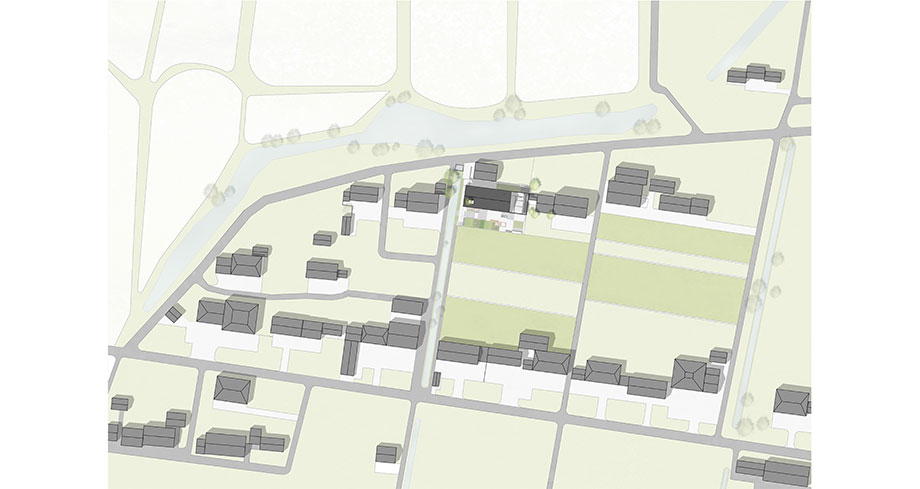 ---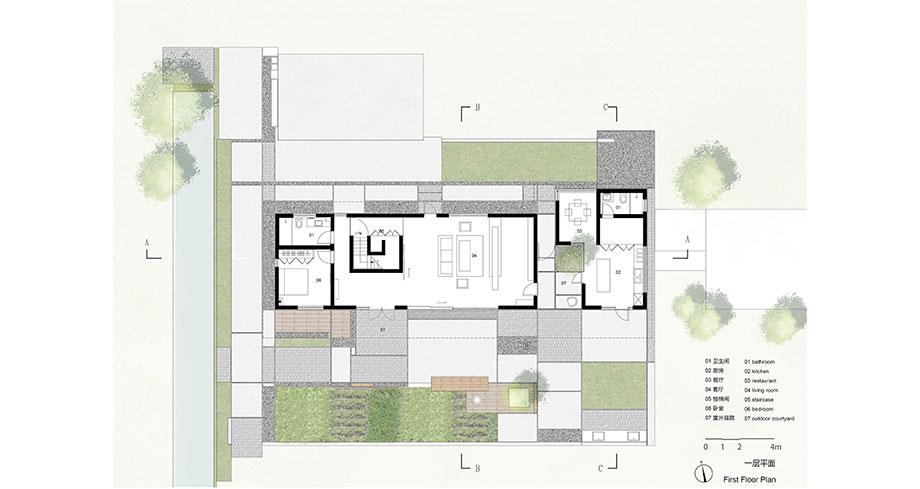 ---

---

---

---

---

---

---

---
AXONOMETRÍA: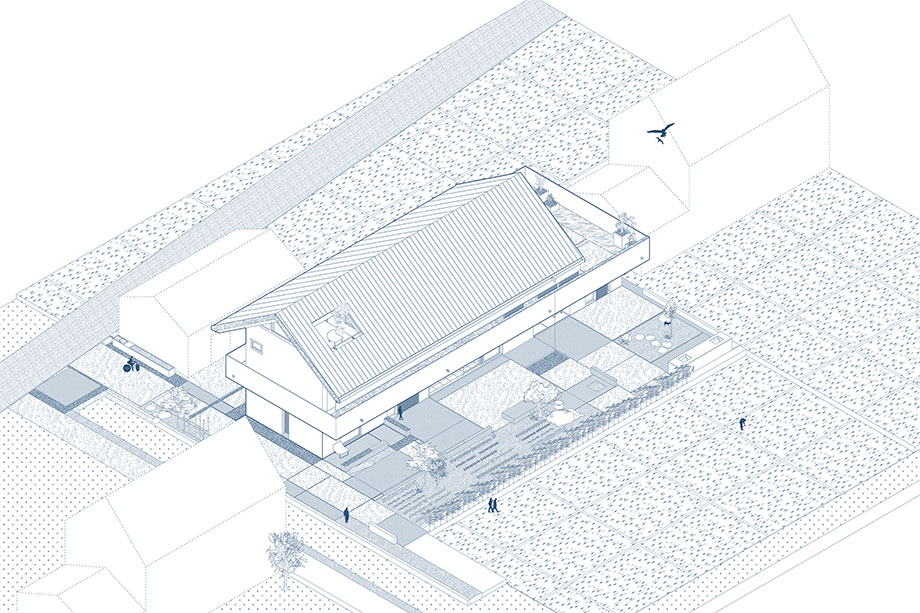 ---
LA MAQUETA: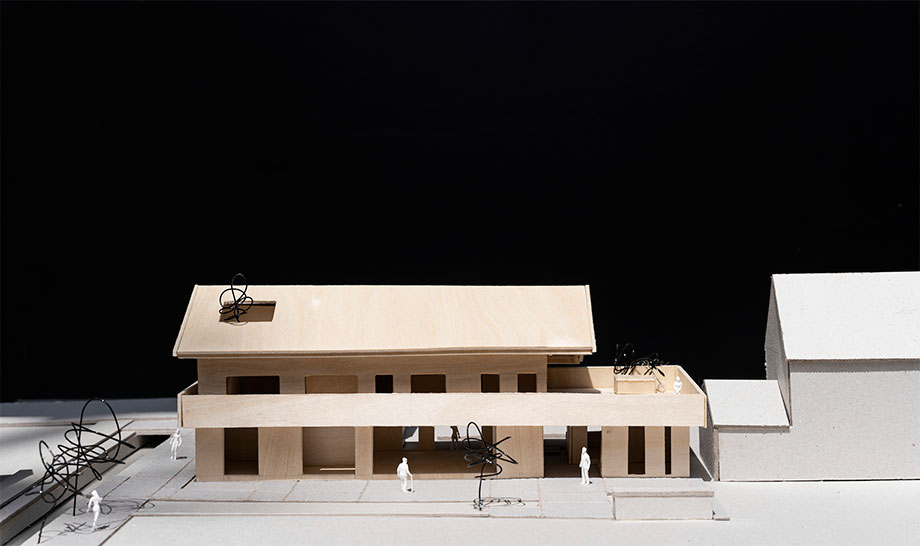 ---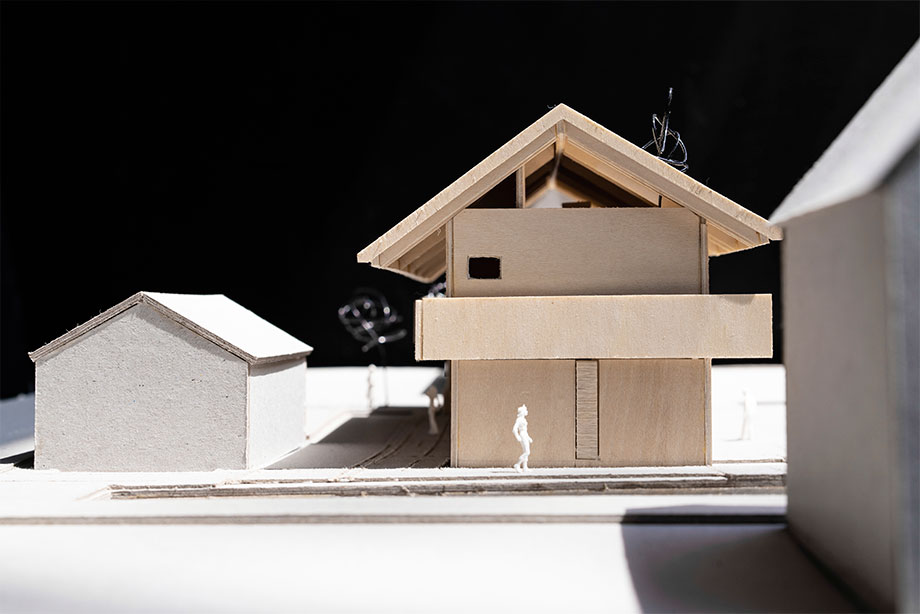 ---
SOBRE INTERVAL ARCHITECTS: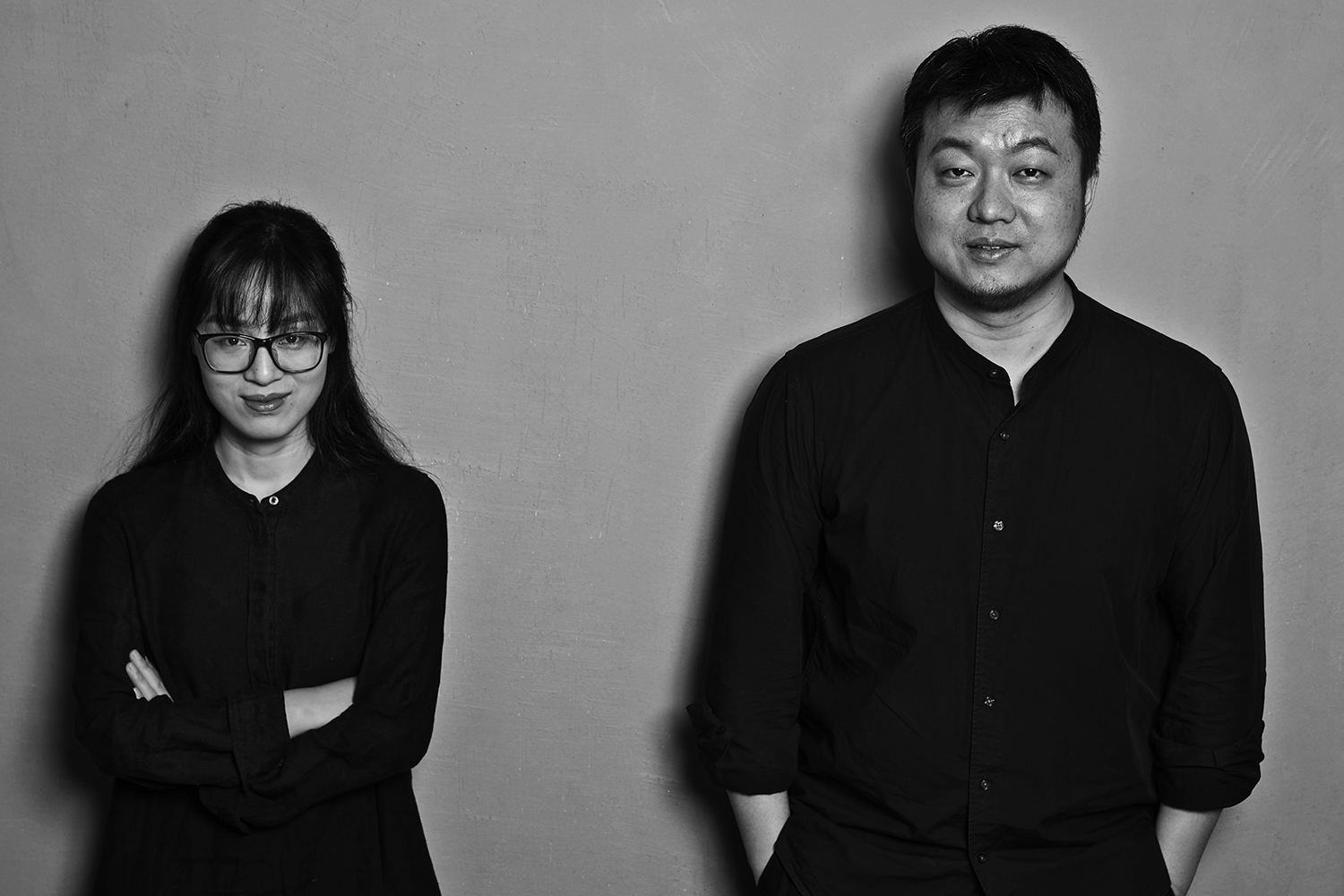 Interval Architects es un estudio de arquitectura con sede en Shanghai (China), cofundado por Oscar Ko y Gu Yunduan. La firma examina desde un punto de vista crítico cuestiones relacionadas con el urbanismo, la arquitectura y el medio ambiente. Creen que la arquitectura debe poseer cualidades que reflejen las especificidades de su contexto y convertirse en una producción espacial que pertenezca a un determinado lugar y tiempo.
El despacho ha recibido el Premio de Plata en los World Architecture News Awards – Práctica Emergente del Año- y Architecture MasterPrize Small Firm of the Year (categoría Arquitectura Institucional). Asimismo, su trabajo ha sido reconocido con premios y nominaciones internacionales, incluidos los ICONIC Awards, Architizer A + Awards, PLAN Award, Perspective A&D China Award, HKDC Design for Asia Award y una nominación para el tercer premio China Media Architecture Award-Best Architecture Award.
Los trabajos de Interval Architects también se han expuesto en Shanghai Urban Space Art Season Site Exhibition del Hongkou District, Architectural Society Exhibition de China CADE Architecture Design Expo, Wallpaper* Shanghai Urban Life Lab, Milan Design Week, Beijing Design Week y China 1000 exhibition.
---
Fuente: v2com newswire (Interval Architects)