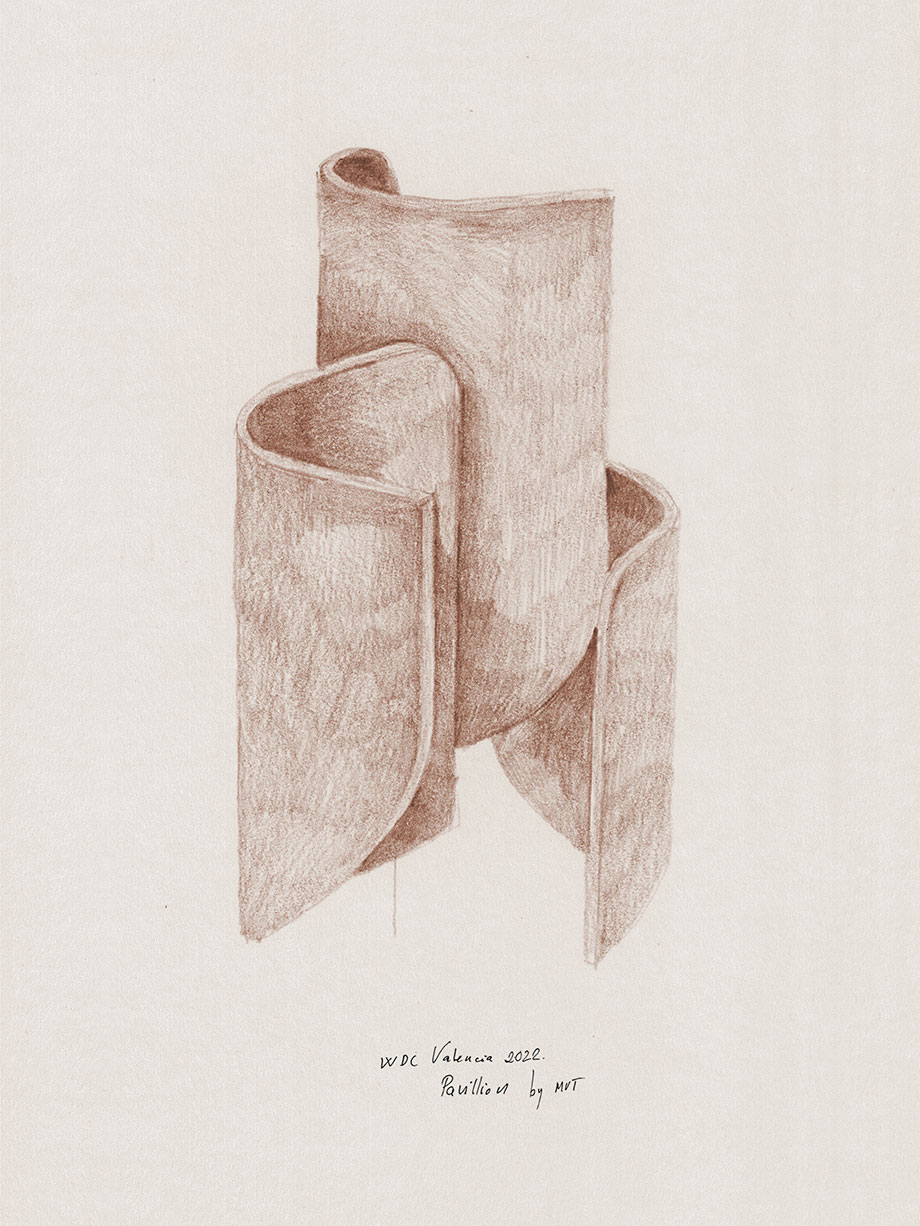 VALENCIA PAVILION. THE FUTURE IS DESIGN:
Valencia será este año la ciudad invitada del Madrid Design Festival. La ciudad, designada Capital Mundial del Diseño 2022 por la World Design Organization, desembarcará primero en Madrid con un programa de actividades que servirán de antesala a los actos previstos por Valencia Capital Mundial del Diseño 2022. Entre ellas, destaca la muestra «Valencia Pavilion. The future is design» (2 febrero al 10 de marzo), que abrirá el programa oficial del festival en el Fernán Gómez. Centro Cultural de la Villa.
Diseñada por MUT Design y comisariada por Estudio Savage, «Valencia Pavilion. The future is design» es una muestra con la que proyectar el futuro y la vanguardia del diseño valenciano, entendiendo que este futuro aprovecha la amplia trayectoria ya recorrida y es capaz de integrar disciplinas muy diversas. Cinco categorías relatan este acercamiento al futuro de la creación: la economía circular, la artesanía contemporánea, el diseño enfocado hacia la economía transformadora, la frontera entre el arte y el diseño, y la tecnología.
La selección, comisariada por Estudio Savage (especializado en la investigación y la experimentación en el campo de la artesanía contemporánea), no se centra tanto en la forma o la función de los diferentes proyectos elegidos, sino en las ideas que los vertebran y el impacto socioeconómico que aportan.
Con esta muestra se pretende contar al mundo las actuaciones más vanguardistas con ejemplos reales, tangibles y actuales, que pueden inspirar y ayudar a definir cómo será ese futuro del diseño. La muestra busca el equilibrio y el entendimiento entre prácticas centenarias y productos que se adelantan a nuestros tiempos.
---
Alberto Sánchez y Eduardo Villalón (MUT Design) / Lucas Zaragosí y Adrián Salvador (Estudio Savage). Fotografías: Ernesto Sampons
---
El diseño expositivo.
Diseñada por MUT Design, el estudio formado por Alberto Sánchez y Eduardo Villalón, los elementos presentes en la propia exposición crean y definen el espacio, como un pabellón modular que se configura a partir de materiales sostenibles, locales y ecológicos, claves en la historia de la arquitectura y el diseño made in Valencia.
La exposición de 500 m² busca en todo momento un gran impacto visual, basándose en formas contemporáneas, arquitectónicas y amables, arraigadas en el imaginario valenciano, que tienen como fin principal lanzar un mensaje con alma. La muestra consta de pequeños pabellones modulares para potenciar su versatilidad y adaptabilidad a cada una de las ciudades que visitará a lo largo de 2021 y 2022.
"Hemos querido generar experiencias a través de las formas, luces, sonidos y los diferentes impactos visuales. Con elementos curvos, que ya forman parte de la identidad de nuestro estudio, queremos arropar al visitante. Nos hemos concentrado en crear sensaciones hipnóticas y envolventes durante todo el recorrido", afirma Alberto Sánchez, fundador y director creativo de MUT Design.
Proyectos presentes en la exposición.
A través de la muestra, se destaca el papel del arco mediterráneo como zona en la que se idea y se diseña, y en la que, además, se fabrica con excelentes estándares de calidad. Esto es fruto de la existencia de un importante tejido industrial, compuesto por sectores como el textil, el calzado, el mobiliario, la cerámica o las industrias gráficas que, si bien comenzó trabajando con técnicas artesanales, ha ido incorporando tecnología en sus procesos y materiales. Todas ellas son, a día de hoy, fuentes de riqueza y prosperidad para el territorio valenciano.
El comisariado de Estudio Savage incorporará nuevos proyectos conforme avance el calendario, con el objetivo de poner en valor la conexión con el presente del diseño valenciano y de premiar la investigación y la vanguardia en este campo.
En esta primera presentación del pabellón World Design Capital Valencia 2022, se podrá encontrar firmas punteras en diseño de producto valenciano como: Andreu World, LZF Lamps, Actiu, Point, Porcelanosa, Vondom, Lladró o GAN Rugs, junto a figuras creativas de reconocimiento internacional como Nacho Carbonell, Jaime Hayon e Inma Bermúdez. También nuevos talentos como Carlos Sáez, Anna Talens, Ausias Pérez (responsable de la imagen gráfica de Rosalía), el artista urbano Escif o la diseñadora de moda Pepa Salazar.
---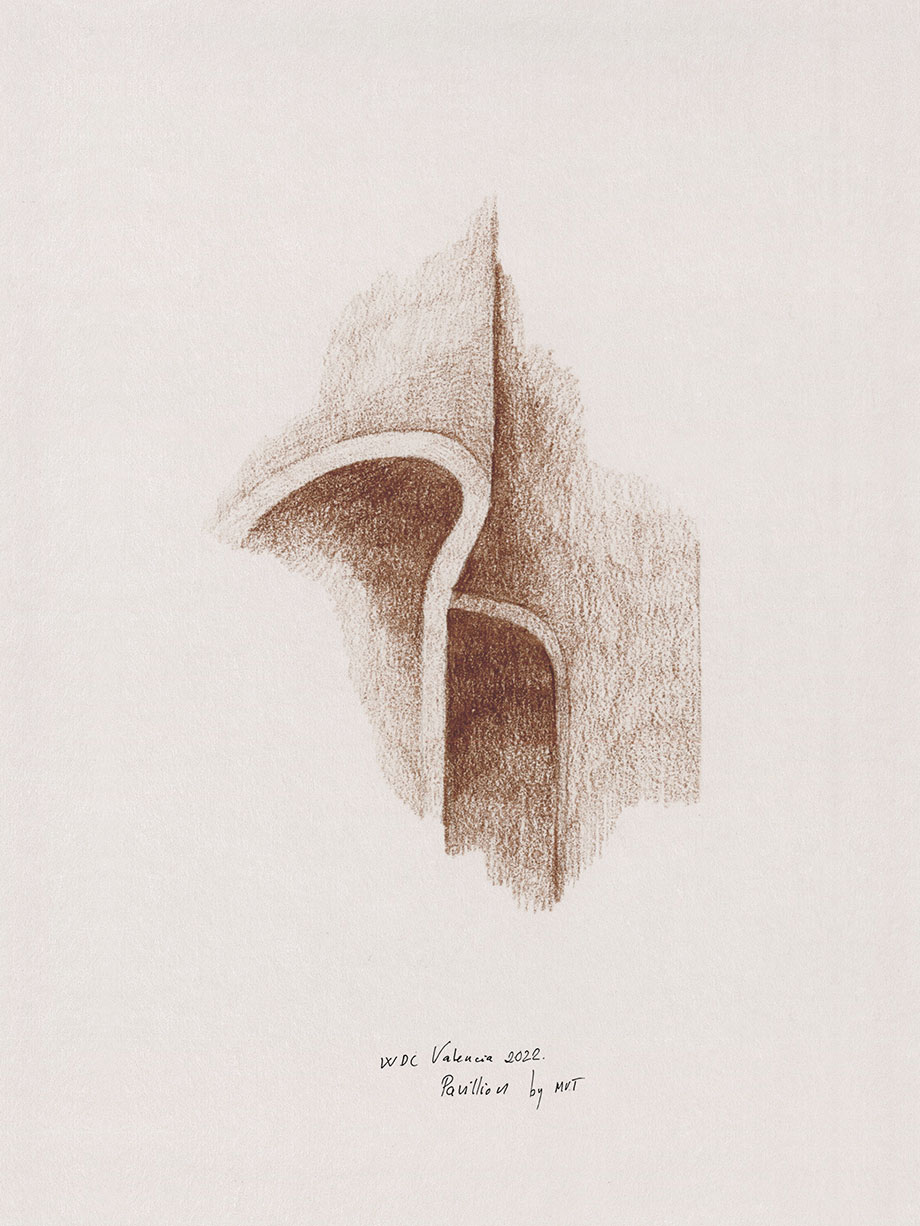 ---
SOBRE VALENCIA CAPITAL MUNDIAL DEL DISEÑO 2022:
La ciudad de Valencia será Capital Mundial del Diseño 2022, tras la designación bianual llevada a cabo por la reconocida institución World Design Organization. El proyecto, promovido por la Associació València Capital del Disseny, cuenta, desde sus inicios, con el impulso del Ajuntament de València, de la Generalitat Valenciana, IVACE (Institut Valencià de la Competitivitat Empresarial), Visit València, Feria Valencia y La Marina de Valencia. Además de tener como entidades promotoras a la Asociación de Diseñadores de la Comunitat Valenciana (ADCV) y al Colegio de Diseñadores de Interior de la Comunitat Valenciana (CDICV).
Es una iniciativa que ha traspasado lo local para convertirse en un proyecto nacional con el apoyo de tres ministerios: el Ministerio de Cultura y Deporte; el Ministerio de Industria, Comercio y Turismo; y el Ministerio de Ciencia e Innovación, además de otras muchas otras instituciones. Asimismo, ha recibido el apoyo de empresas colaboradoras como Actiu, Andreu World, Padima, Point, Tau Cerámica, Zumex, Grupo Torrecid, La Imprenta, Vondom, Martínez Medina, el Instituto de Biomecánica de Valencia, Escato, Punt y Veles e Vents, así como de agrupaciones profesionales como ComunitAD, READ, Art en Blanc, Dimova, el Colegio Oficial de Publicitarios y RR.PP. de la Comunidad Valenciana y el Colegio Territorial de Arquitectos de Valencia.
---
SOBRE MUT DESIGN:
Fundado, en 2010, por Alberto Sánchez y Eduardo Villalón, MUT Design es un estudio de diseño, compuesto por un equipo multidisciplinar. Su inspiración proviene de la naturaleza y de los objetos, aparentemente prosaicos, que componen el rompecabezas de su vida cotidiana, siempre fieles a los principios del diseño emocional. Experimentar con todos esos objetos cotidianos para redifinirlos es uno de sus sellos distintivos.
Gracias a su personalidad independiente, MUT se ha convertido en un destacado estudio. Sus galardonados productos se muestran regularmente en los principales medios del sector de todo el mundo y, en la actualidad, figuran entre los diseñadores más populares y con más prestigio de su generación.
MUT colabora con empresas internacionales como ex.t, Sancal, Expormim, Grupo Peronda, Harmony, Museum Surfaces, Zaozuo, Plust Collection, Miras Editions y Missana, entre otros clientes. Las diferentes propuestas del estudio han sorprendido en el Salón Satélite de jóvenes diseñadores de Milán, imm cologne, el Salón Internacional del Mueble de Milán, 100% Design de Londres, A World of Folk de Noruega o Feria Hábitat Valencia, entre otros certámenes.
MUT DESIGN EN INTERIORES MINIMALISTAS
---
SOBRE ESTUDIO SAVAGE:
Estudio Savage habla de la naturaleza más salvaje, de la vuelta a los orígenes y de mirar al pasado para afrontar el futuro, de la curiosidad por descubrir cosas nuevas y la pasión por resolver las incertidumbres de forma sostenible. "Existe otra forma de hacer las cosas".
Fundado por Lucas Zaragosí (a la izquierda en la imagen) y Adrián Salvador (a la derecha), Estudio Savage es un equipo creativo que ofrece sus servicios de dirección creativa, diseño, branding y comunicación para marcas y empresas, desde 2010, en Valencia.
Asimismo, diseña y produce en colaboración con artesanos locales y ofrece ediciones limitadas de ropa, complementos y objetos. Su pequeña producción les permite estar íntimamente involucrados en todos los niveles del proceso de creación.
Conscientes de su responsabilidad por preservar la tradición centenaria de la artesanía española desde una visión contemporánea, cada producto está diseñado y hecho a mano en España. "Creemos en la belleza. Sin excepción."
---
SOBRE MADRID DESIGN FESTIVAL:
Concebido y creado por La Fábrica y bajo la dirección de Álvaro Matías, Madrid Design Festival trabaja por convertir, cada mes de febrero, a la ciudad de Madrid en una fiesta del diseño, abriendo la temporada en la que la ciudad se transforma en un espacio puntero en los campos del diseño y la creación, con citas de referencia.
La cita anual abarca todas las disciplinas de diseño, desde la arquitectura al diseño gráfico pasando por la comunicación o el interiorismo, hibridando todas ellas en un  formato contemporáneo e innovador. Madrid Design Festival ha contado, desde sus inicios, con la colaboración de un comité asesor integrado por expertos independientes, especialistas en distintos campos.
MADRID DESIGN FESTIVAL EN INTERIORES MINIMALISTAS
---
Fuentes: Valencia Capital del Diseño 2020, Madrid Design Festival y MUT Design
You might also like