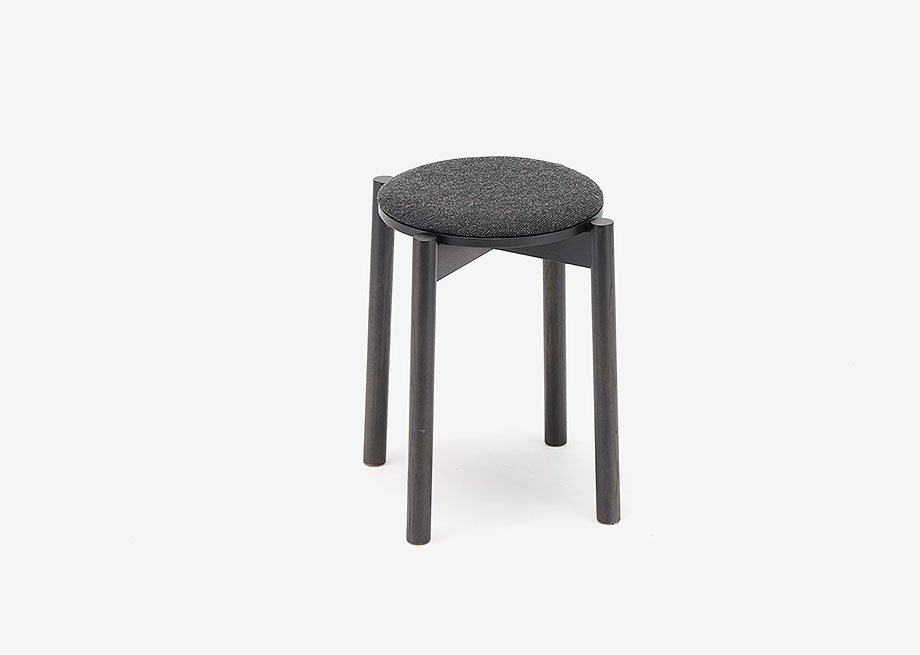 CASTOR PLUS PLAD:
Diseñado por el estudio suizo BIG-GAME, el taburete Castor Plus es un asiento apilable, esencial y universal. Su tamaño, detalles y colores han sido desarrollados para combinarse armoniosamente con el banco y la mesa de la misma colección, presentes en el catálogo de la firma japonesa Karimoku New Standard.
A pesar de su aspecto ligero y delicado, una junta reforzada entre las patas y el soporte del asiento hace que el taburete sea una opción resistente, válida para ambientes domésticos y sector contract.
A la versión estándar se une ahora este nuevo modelo Castor Plus Pad, que dispone de un asiento acolchado tapizado con una resistente tela que combina con el color de la estructura. El taburete de Augustin Scott de Martinville, Elric Petit y Grégoire Jeanmonod está disponible en tres tonos estándar.
---
LAS IMÁGENES:
---
SOBRE BIG-GAME: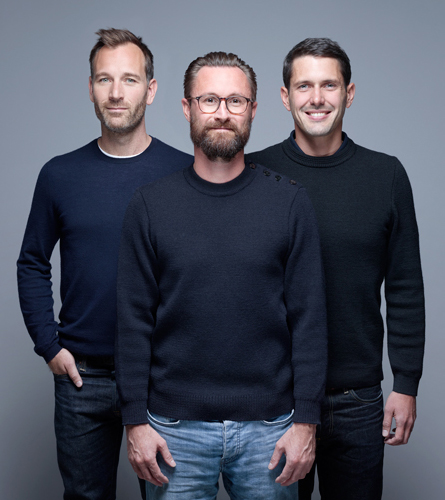 BIG-GAME es un estudio de diseño fundado, en 2004, por Augustin Scott de Martinville, Elric Petit y Grégoire Jeanmonod. El estudio, que describe su trabajo como simple, funcional y optimista, diseña para empresas como Alessi, HAY, Karimoku, Muji, Lexon, Nespresso y Moustache. El trabajo de BIG-GAME suele ser accesible, encantador y, sobre todo, útil.
La firma ha recibido numerosos premios, incluidos el Swiss Design Award, el iF design Award, el Wallpaper Design Award, el Good Design Award, el Hublot Design Award y el Design Preis Schweiz.
Las obras de BIG-GAME forman parte de las colecciones del Museum fur Gestaltung, el Musée du Grand-Hornu, el Centre Georges Pompidou y el MoMA.
El estudio, que tiene su sede en Lausana (Suiza), cuenta con un equipo de entre cinco y siete personas. Además de su trabajo como diseñadores, los tres fundadores de BIG-GAME también dan clases en ECAL / University of Arts and Design Lausanne.
---
SOBRE KARIMOKU NEW STANDARD:
Karimoku es un fabricante japonés de mobiliario con más de 70 años de historia. Su tradición deriva de un profundo conocimiento del arte de la ebanistería combinado con tecnología de vanguardia para llevar a cabo muebles de alta calidad. En 2009 y colaborando con algunos de los talentos más prometedores del diseño internacional, presentó la marca Karimoku New Standard, una colección de productos modernos y funcionales que se adaptan a las formas de vida urbana del siglo XXI.
Por otra parte, con el objetivo de preservar y revitalizar los bosques japoneses, y reanudar el equilibrio con la industria forestal local, sus productos se fabrican con maderas locales, procedentes de plantaciones sostenibles de arces, castaños y robles que, a menudo, se descartan y acaban convertidos en pulpa de papel. Las piezas de Karimoku New Standard están hechas "fieles al credo de que un mueble debe durar al menos tanto como el árbol del que está hecho."
SOBRE KNS EN INTERIORES MINIMALISTAS
---
Fuente: Brand. Kiosk (Karimoku New Standard)
You might also like