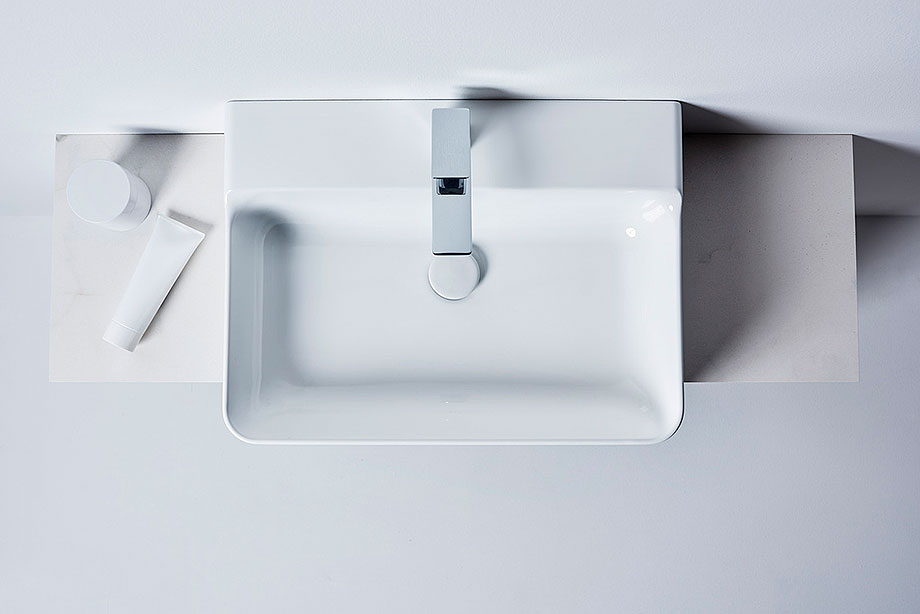 CONCA:
Ideal Standard ha trabajado junto a la firma Palomba Serafini Associati para relanzar la serie de lavabos y mobiliario Conca, diseñada por el ya fallecido arquitecto y diseñador egipcio Paolo Tilche en 1972. Conca forma parte, junto a otras colecciones, de Atelier Collections, una nueva propuesta, creada también en colaboración con este estudio italiano, con la que se quiere dar forma a los baños del futuro.
Ludovica y Roberto, que también es director de Diseño de Ideal Standard Group, han trabajado en el icónico lavabo Conca, suavizando las esquinas para conseguir el equilibrio entre éstas y el diseño cuadrado y minimalista, en línea con las tendencias contemporáneas actuales pero manteniendo intacto su carácter.
Captar la esencia del diseño.
Massimo Vismara, vicepresidente de Activación de Marca y Mercado de Ideal Standard, afirma que, a lo largo de la historia de la marca, se ha «trabajado estrechamente con los diseñadores más importantes de su época. Maestros del diseño que tienen una capacidad única para captar la esencia de cada momento y traducirla en diseños que conforman la evolución de la sociedad e influyen en la cultura del diseño más allá del baño. Esta esencia del diseño es lo que queremos volver a capturar».
La gama de lavabos Conca ofrece tres variantes de orificios para grifos y dos opciones de desagüe, lo que permite una instalación flexible. Los lavabos son ideales para la pared o soluciones de encimeras, con un pedestal disponible en determinados modelos, perfectos para proyectos residenciales y comerciales.
Mobiliario de concepto modular.
Asimismo, la colección incluye una gama de muebles de aspecto elegante y minimalista, que añade más personalidad al espacio. Con cajones de apertura push y cierre ralentizado, el concepto modular ofrece varias combinaciones, junto con diferentes acabados y opciones de color. Ello permite la personalización según los gustos individuales y las necesidades del espacio. Otras opciones son las luces LED para los cajones y cajas de organización para un mejor almacenamiento.
Ésta no es la única reinterpretación que Ideal Standard ha hecho de algunos de sus productos más icónicos. Ejemplo de ello fue el relanzamiento de la serie Esedra que, diseñada por el británico Robin Levien en 1998, se presentó de nuevo en el mercado, en 2019, dando respuesta a los demandas propias de los baños actuales como son los criterios de eficiencia y fiabilidad, un fácil mantenimiento, un elegante diseño y el ahorro de agua.
---
LAS IMÁGENES:
---
SOBRE LUDOVICA Y ROBERTO PALOMBA: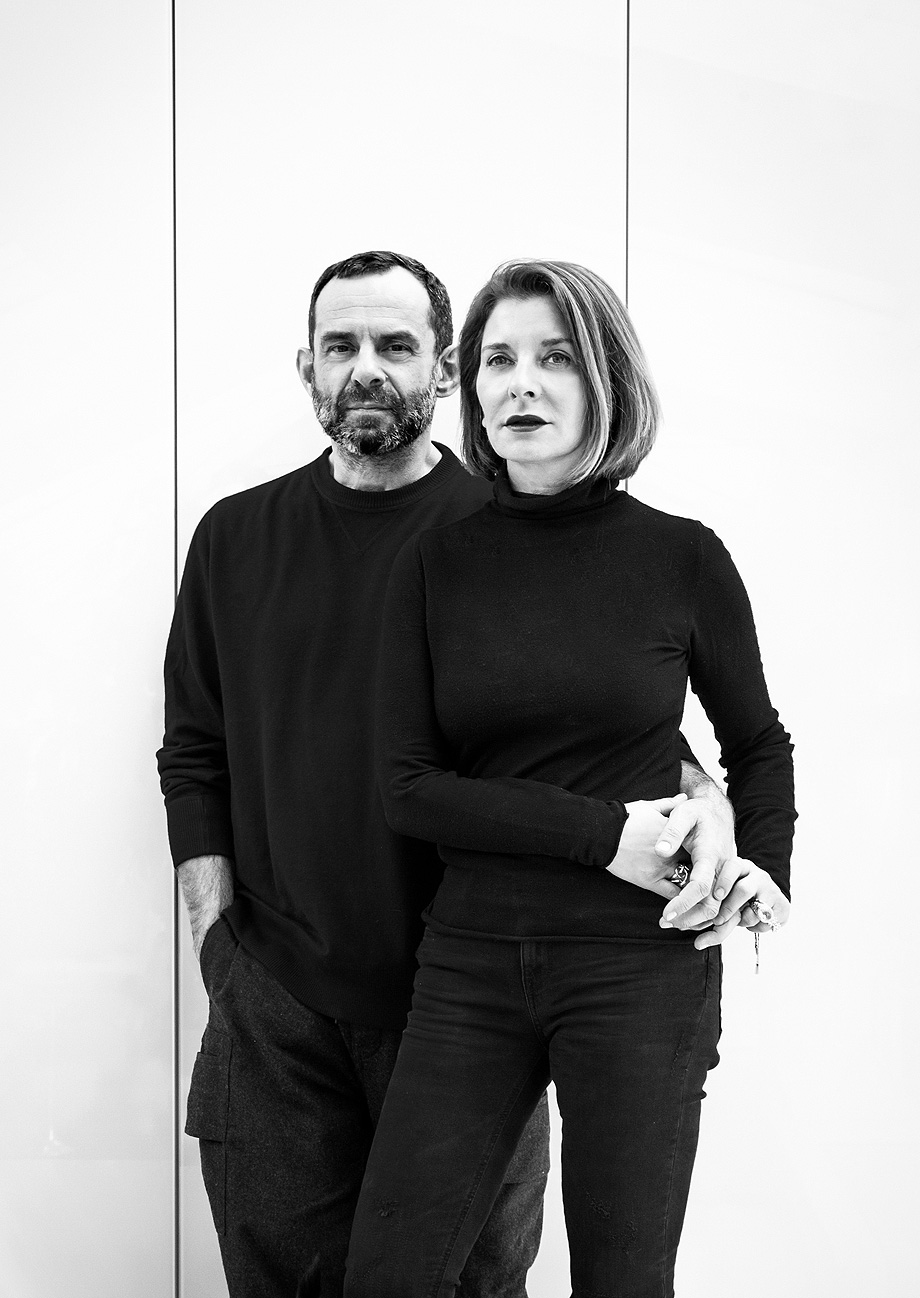 Ludovica y Roberto Palomba son arquitectos y diseñadores de reconocido prestigio internacional que viven y trabajan en Milán. En 1994, fundaron Palomba Serafini Associati, el estudio que desarrolla proyectos de diseño arquitectónicos y de interiores, industrial y exposiciones en todo el mundo. Además, son asesores estratégicos y directores de arte para varias empresas de diseño históricas.
El diseño de este dúo de arquitectos aspira a reunir el mayor número de personas. Que su investigación se haya centrado, en mayor parte, en moldes industriales y la producción en serie, para tener una visión más democrática, no es algo arbitrario. Sin embargo, no piensan que la búsqueda de ese resquicio de tradición artesana, que puede conservarse y transmitir la cultura del saber hacer italiano, sea un crimen, lo cual confirma su naturaleza dual y curiosa.
Gracias a su colaboración con las marcas internacionales más importantes (Kos, Rapsel, Tubes, Schiffini, Laufen, Zanotta…), han sido premiados con un gran abanico de reconocimientos internacionales, como el Compasso D'Oro (Italia), Australian International Design Award (Australia), Good Design Award (Estados Unidos), Interior Design's Best of the Year Award (Estados Unidos), Icon Design Awards (México), Wallpaper Design Award (Reino Unido), German Design Award (Alemania), el premio Red Dot (Alemania) y el premio de diseño internacional Elle Decoration.
LUDOVICA Y ROBERTO PALOMBA EN INTERIORES MINIMALISTAS
---
SOBRE IDEAL STANDARD INTERNATIONAL:
Ideal Standard International es uno de los fabricantes líderes en todo el mundo de soluciones para baños comerciales, sanitarios y residenciales de primera calidad. Esta empresa privada, cuya oficina central se encuentra en Bruselas (Bélgica), emplea a casi 9.000 personas y opera en once plantas de producción que dan servicio a más de 100 países de Europa, Oriente Medio y África.
Gracias al uso de las tecnologías más recientes y a su trabajo con diseñadores de talla mundial, la compañía está centrada en desarrollar soluciones para baños innovadoras dentro de múltiples categorías de productos como la cerámica para baños, grifería, baño y bienestar, y muebles y accesorios. Sus productos se venden bajo sus sólidas marcas internacionales y locales como Ideal Standard, Armitage Shanks (Reino Unido), Porcher (Francia), Ceramica Dolomite (Italia) y Vidima (Europa oriental).
IDEAL STANDARD EN INTERIORES MINIMALISTAS
---
Fuente: Fernando Coma – FC Comunicación (Ideal Standard)
You might also like