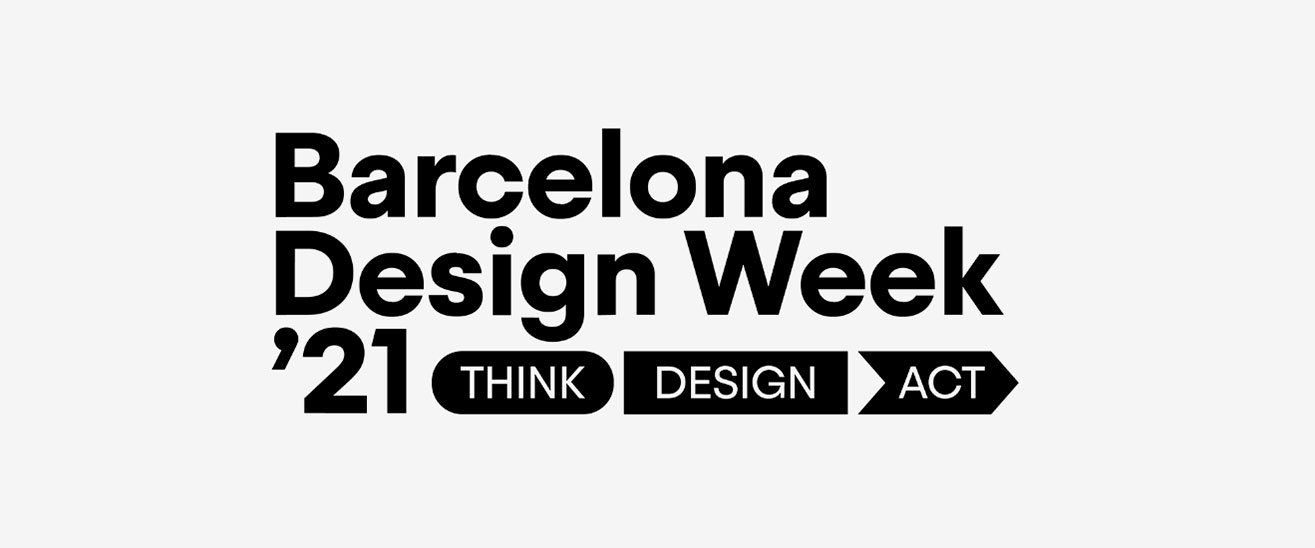 BDW 2021: PRO Y BDW CITY FESTIVAL:  
La Barcelona Design Week cambia de formato para adaptarse a la nueva realidad. Este año, la BDW se celebrará en dos citas: una más profesional, que tendrá lugar en el mes de junio, y la otra más abierta al público general, que se celebrará en octubre. Concretamente, la BDW PRO se celebrará del 7 al 17 de junio, con actividades profesionales, presenciales, online e híbridas. Mientras que, del 7 al 30 de octubre, tendrá lugar la BDW City Festival, con actividades presenciales dirigidas, principalmente, al público general.
THINK, DESIGN, ACT:
En esta edición, el lema de la BDW refleja un mensaje que, trasladado al momento actual, quiere hacer frente a retos que tenemos por delante: pensar en clave diseño, diseñar e implementar nuevas soluciones, modelos y entornos más sostenibles, económicamente viables y enfocados a las necesidades reales de las personas. El diseño es un aliado clave para cualquier sector, no hablamos sólo de objetos, sino de procesos, de innovación, de sostenibilidad y de poner las personas en el centro. Por eso, la BDW pone en valor el think, pensar, la parte más humana, creativa y orgánica que comprende el proceso de diseño; el design, diseñar, el oficio, la materialidad, el acto puro de construir y crear; y el act, implementar, la puesta en acción, el movimiento y la transformación.
---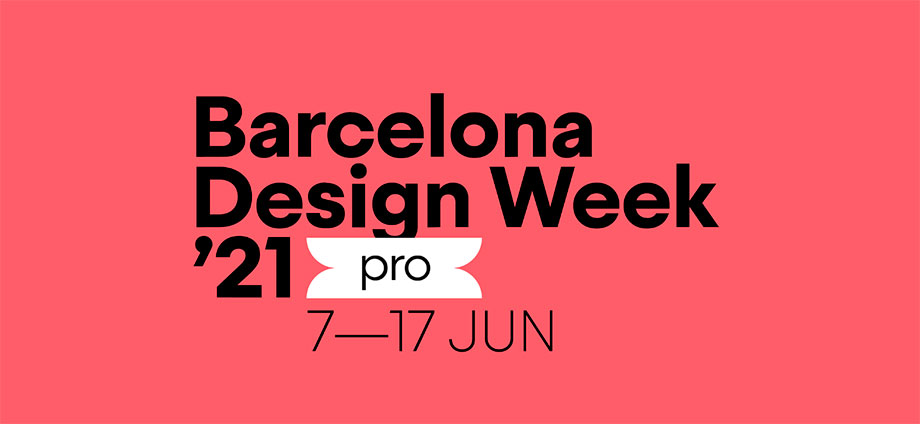 ACTIVIDADES PREVISTAS PARA JUNIO.
Entre las actividades de junio de la BDW PRO destacan los Diálogos Diseño organizados por BCD Barcelona Centro de Diseño: The New European Bauhaus, iniciativa de la presidenta de la Comisión Europea, Ursula von der Leyen, que hace hincapié en la recuperación económica añadiendo la dimensión cultural y creativa y con la sostenibilidad como eje central, donde se debatirá sobre las oportunidades para el ecosistema cultural y creativo de Barcelona; y Espacios y entornos con impacto positivo, sobre diseño circular y entornos sostenibles, en el Roca Barcelona Gallery.
En el Disseny Hub Barcelona, se podrá ver la exposición «El Mejor Diseño del Año», imprescindible para descubrir los proyectos más destacados del último año en diseño, arquitectura y arte en todas sus expresiones. La muestra organizada por el FAD, en colaboración con el Museu del Disseny, recoge las obras finalistas y ganadoras de los premios que otorgan las asociaciones del FAD: los Premios ADG Laus de Diseño Gráfico y Comunicación Visual, los Premios FAD de Arquitectura e Interiorismo, los Premios FAD de Arte a la creación artística y los Premios ADI de diseño industrial y cultura del diseño, así como los Premios Habitàcola para estudiantes de arquitectura y diseño.
El Museu del Disseny inaugurará la exposición «Balenciaga. La elegancia del sombrero», con más de ochenta piezas y una decena de conjuntos, centrada en los sombreros de Balenciaga. La muestra se aproxima a la importancia que tenía este accesorio para distinguirse en el contexto social y cultural de la época dado el gran prestigio que suponía ser clienta de Balenciaga.
El programa también incluye la conferencia del arquitecto Ricardo Bofill, presidente del jurado de los Premios FAD Internacionales; la presentación del proyecto «Nuevos escenarios y nuevo turismo para un futuro sostenible», realizado por estudiantes del IED Barcelona, en colaboración con Barcelona Global y con el apoyo del BCD; «Diseño para la inclusión», un proyecto de co-creación entre estudiantes universitarios de diseño y colectivos en situación de vulnerabilidad, en concreto con mujeres, personas con discapacidad intelectual, personas con diversidad funcional y menores residentes en un centro de acogida; y ADI Making Off… Materialidad, charla organizada por ADI-FAD para hablar de tres proyectos finalistas o ganadores de los Premios Delta de diseño industrial que destacan por los materiales utilizados en su producción.
También se proyectarán los documentales «Milton Glaser: To Inform and Delight», de Wendy Keys, sobre el creador de la famosa campaña I ♥ NY; y «The Life & Legacy of Moholy-Nagy», de la productora americana Opendox, que se estrena en Barcelona y que contará con la presencia del productor, Marquise Stillwell. El documental recopila la visión de diferentes agentes cercanos a Moholy que nos van narrando la historia de la escuela de la New Bauhaus, un espacio con metodologías creativas disruptivas para la época que cambiaron la manera de percibir el diseño y la materialidad en Estados Unidos.
Por otro lado, el Off BDW incluirá aquellas actividades, principalmente de carácter profesional, organizadas por otros agentes del sector durante los 10 días de la Barcelona Design Week.
---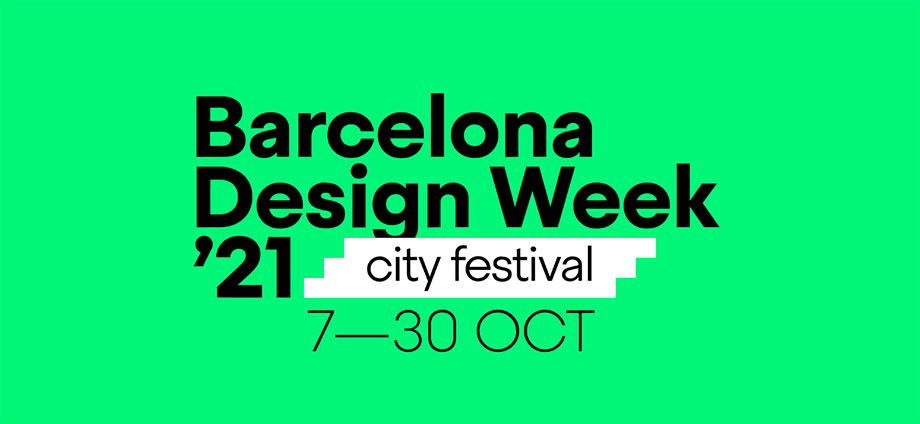 ACTIVIDADES PREVISTAS PARA OCTUBRE:
Para la cita de octubre, la BDW City Festival, las principales actividades que están previstas son la Food Design Week, que dará a conocer el talento de los food designers locales con rutas, exposiciones y experiencias gastronómicas; el Pabellón Internacional en colaboración con otras Design Weeks; una nueva edición de Diseño en Diagonal con instalaciones y actividades para inundar de creatividad la principal arteria de la ciudad; y Distritos Diseño, con actividades organizadas por diferentes agentes de la ciudad.
---
SOBRE LA BARCELONA DESIGN WEEK:
La BDW es miembro fundadora de la red World Design Weeks, entidad con sede en el Disseny Hub Barcelona y presidida por Isabel Roig, directora de Barcelona Centro de Diseño. La Barcelona Design Week está organizada por Barcelona Centro de Diseño y cuenta con el impulso del Ayuntamiento de Barcelona, la colaboración principal del FAD Fomento de las Artes y del Diseño y el Museu del Disseny de Barcelona y el patrocinio principal de Kave Hombre, Roca y Simon.
---
Fuente: Barcelona Design Week
You might also like