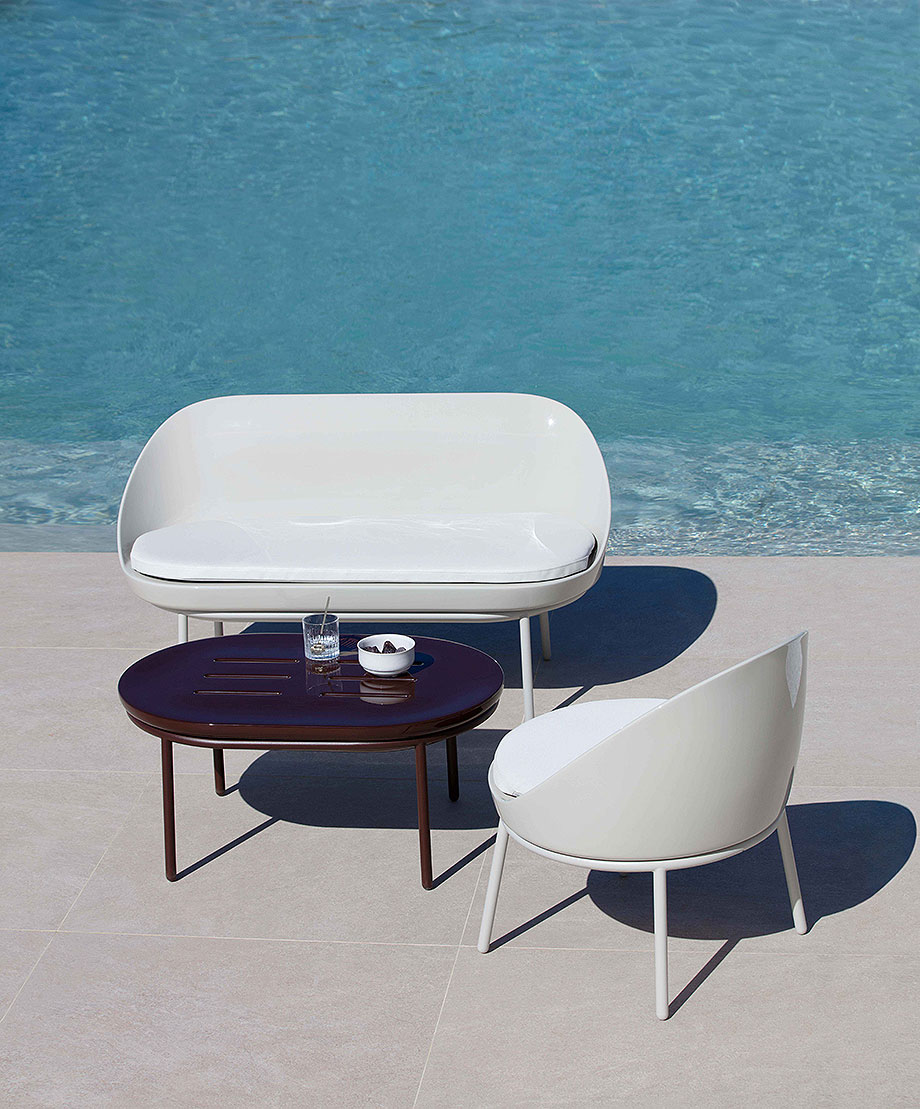 LACE:
Las formas orgánicas y la versatilidad definen esta nueva colección de mobiliario para exteriores de la joven empresa alicantina Möwee. Para su diseño, la firma ha confiado en el estudio Yonoh que, ahora, celebra sus 15 años de trayectoria, formando parte de una generación de conocidos profesionales que han iniciado su andadura en el salón nude de jóvenes diseñadores, organizado por Feria Hábitat Valencia.
Lace es una completa colección formada por sofás, sillones, daybed con iluminación LED, mesas altas y bajas, taburetes, macetas con reserva de agua y lámparas autónomas con batería, cuyas formas orgánicas y neutras se adaptan a entornos residenciales, pero también a hoteles, restaurantes, bares…
Fabricación con la técnica del rotomoldeo.
Sus líneas suavemente redondeadas son posibles gracias al proceso de fabricación mediante rotomoldeo. Esta técnica permite producir piezas huecas y optimizar el material utilizado, pudiéndose conseguir productos de formas complejas y de una gran calidad.
Explica el fabricante con sede en Villena, que «la característica diferenciadora de la colección es la reducción de los volúmenes en polipropileno incorporando al diseño unas estructuras de acero inoxidable que descargan el peso visual de las piezas. La combinación de sus materiales la convierten en una colección cómoda y ligera».
Lace está disponible en una amplia gama de colores: blanco, crema, chocolate, negro, burdeos y gris.
---
LAS IMÁGENES:
---
SOBRE YONOH: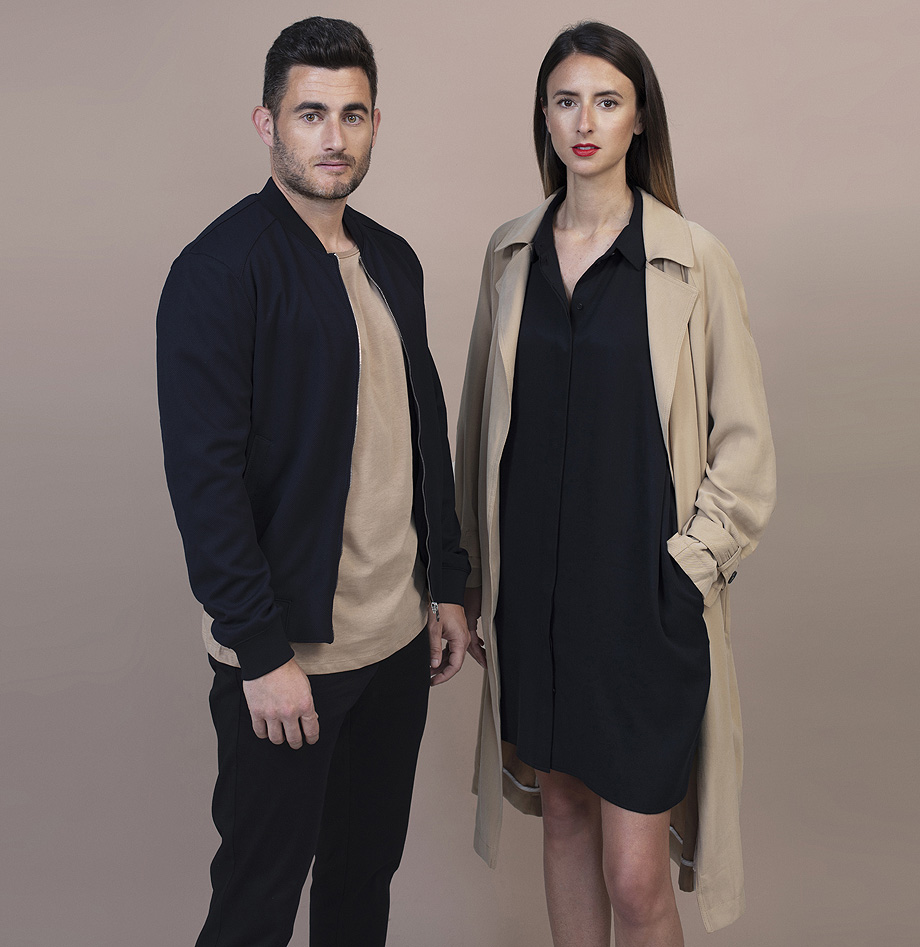 Álex Selma (Faura, 1980) y Clara del Portillo (Valencia, 1980) se conocieron en nude, la exposición para jóvenes diseñadores de Feria Hábitat Valencia. De este encuentro surgiría, en 2006, Yonoh, un estudio de diseño multidisciplinar con "afán de mejorar las cosas, dar una vuelta a todo lo establecido, ayudar a empresas y usuarios a relacionarse los unos con los otros y con los objetos que nos rodean".
De este afán y de su interés por experimentar con nuevos materiales y técnicas de producción nace un catálogo de productos frescos y atemporales, que van más allá de la simple forma o función.
Yonoh ha diseñado para empresas nacionales e internacionales, trabajo reconocido con premios como el Wallpaper Design Award 2010, Premio AD+ Rado al Valor Emergente del Año, Premio Afamour 2010, Premio Porcelanosa de Interiorismo 2010, Interior Design Best of the Year 2013, iF Producto Design Award, German Design Award Winner 2018, Red Dot Award 2019 o el Premio ADCV 2019.
Entre sus clientes figuran las firmas Axolight, Bolia, Capdell, Fambuena, Forma 5, Inclass, Marset, Martinelli, Miniforms, Northern, Ondarreta, Sancal, Ton, Treku, Woud y Zaozuo.
YONOH EN INTERIORES MINIMALISTAS
---
SOBRE MÖWEE:
Möwee es una joven firma de mobiliario de exterior con sede en Villena (Alicante), que forma parte del trabajo, esfuerzo y compromiso de Gaviota, empresa especializada en toldos, cerramientos acristalados, accesorios para persianas y automatismos. Las colecciones de Möwee se definen por su atemporalidad, sostenibilidad, funcionalidad y calidad, y llevan las firmas de reconocidos diseñadores como Héctor Serrano y Yonoh. Su preocupación por minimizar el impacto en el medio ambiente y cuidar del entorno se traduce en las materias primas, métodos y procesos utilizados en la fabricación de sus productos.
---
Fuente: Solsona Comunicación (Möwee)
You might also like