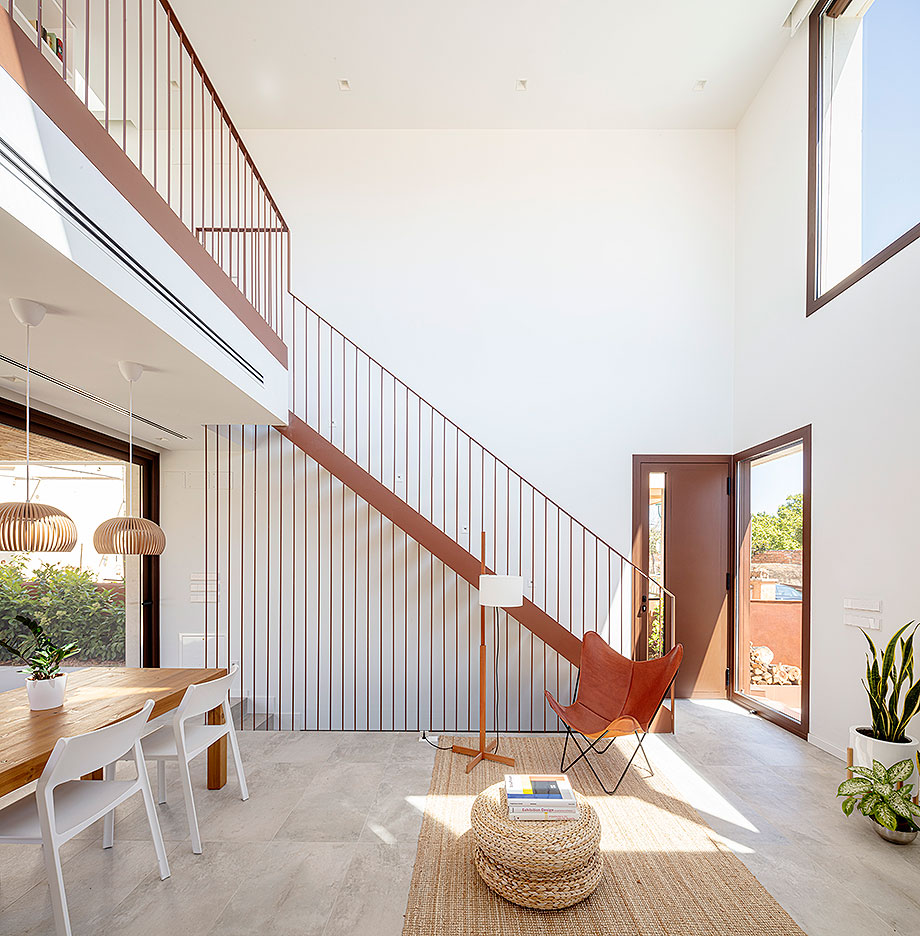 ---
CASA D'EN JAUME:
Esta casa, proyectada por el arquitecto Guillem Carrera, es resultado de la observación y análisis de las viviendas construidas en el lugar. Se trata de una área formada por pequeñas parcelas, la mayoría de ellas edificadas con viviendas de medidas reducidas, construidas entre mediados y finales del siglo XX, a las cuales se accede mediante un vial de entrada y salida en forma de U que, a su vez, contacta con una plaza interior.
Debido a la dimensión de las parcelas, la escasa distancia entre las edificaciones y la existencia de vallas de separación de poca altura, los vecinos de la zona hacen vida en contacto visual entre ellos, siendo ésta una comunidad viva y activa. A la vez, las fachadas principales, que contienen las aperturas de mayor dimensión, están alineadas a la calle independientemente de su orientación solar.
Una fachada principal que mira al jardín
En contraposición, la fachada principal de la llamada Casa d'en Jaume no mira en la calle, lo hace al jardín, orientada a sur. «Todo el edificio – explica el autor del proyecto- se estructura orientado al jardín, pero es en la planta baja donde se crea la máxima integración mediante un porche situado en medio de la casa que fusiona el espacio exterior y el interior, creando una discontinuidad constructiva con la voluntad de tener un espacio de sombra central donde hacer vida y donde tener la anchura de la parcela libre de edificación y en contacto directo con el resto de espacios no edificados».
A derecha e izquierda del porche, se encuentran, por un lado, una suite con baño y vestidor y, por el otro, un cuarto de estar-cocina-comedor que conecta con el estudio de la planta primera mediante una doble altura, a la vez que también conecta con la planta sótano, destinada a instalaciones y almacenamiento. El primer piso se completa con dos habitaciones y un baño adicional, y el programa exterior con una terraza en planta primera y una segunda terraza-mirador en planta cubierta, desde la cual se puede ver diferentes hitos característicos visuales de la ciudad de Tarragona tales como la parte alta, el mar y la Ermita de la Salud.
Volumetría de formas simples
La volumetría se ha configurado mediante formas simples y una estructura mixta en consonancia con la tipología constructiva de los edificios de la zona, sin alterar la topografía original. La fachada orientada a la calle presenta dos alturas escalonadas para adaptarse y hacer la transición entre una primera edificación vecina en planta baja y una segunda edificación de cuatro alturas.
Debido a la escasa edificabilidad admisible en el solar, se han establecido varias estrategias de aprovechamiento y ampliación de la percepción de la medida de los espacios interiores, entre las cuales destacan: el porche exterior, la doble altura del cuarto de estar-comedor, la integración de los espacios de circulación dentro de las diferentes estancias, la captación de luz natural mediante ventanas o lucernarios estratégicamente situados y la creación de tres ventanas salientes triangulares que, a la vez, se convierten en espacios de recogimiento interior suspendidos y en contacto visual con el jardín.
Generar emociones sensoriales
La arquitectura de esta casa pretende generar emociones sensoriales cálidas y acogedoras a sus usuarios, a la vez que figuran de manera poética en su materialidad la personalidad de sus propietarios, que son personas de profundas raíces con la naturaleza, que trabajan con herramientas de mejora de la calidad de vida de sus pacientes, no solo desde el punto de vista de la medicina ortodoxa, sino también desde la conexión interior con uno mismo, en la investigación del bienestar de las personas.
En este sentido, los elementos de hormigón visto, que suben a la superficie provenientes de la cimentación de la vivienda, simbolizan ser unas raíces que emergen de debajo de la tierra y empiezan a componer la vivienda. Entre estos elementos, se sitúa un cierre exterior en planta baja de piedra seca que, conjuntamente con el cañizo situado en el techo del porche, representan ser elementos naturales poco antropomorfizados y con cierta percepción primitiva. Por encima de estos materiales, el mortero de cal blanca simboliza un estado más elevado, más espiritual.
---
LAS IMÁGENES DE ADRIÀ GOULA:
---
FICHA TÉCNICA:
Proyecto:

Casa d'en Jaume.

Ubicación:

Tarragona (España).

Superficie:

202 m².

Año:

2020.

Autor:

Guillem Carrera.

Arquitecto técnico:

Albert Pons.

Estructura:

Jordi Masdeu.

Energía e instalaciones:

Zero Consulting (Ecotec Enginyers S.L.P).

Topografía:

Altiplà Serveis Topogràfics S.L.P.

Geotecnía

: Geotec S.L.

Colaboradores:

Daniel Marcelo, Indibil Solans y Meritxell Anglès.

Constructor:

Rècop Restauracions Arquitectòniques S.L., Baumester S.L.

Subcontratistas:

Sarroca Electricitat, Aluminis Granollers S.L., Nou Concepte Interiors S.L., Oficrea S.L., Luxiform Il·luminació S.L. y Silifoc.

Proveedores:

Neolith, Schüco, Roca, Saloni, Deltalight, Secto Design, IKEA, Isist, Santa & Cole, Grohe y JUNG.

Fotografías:

Adrià Goula.
---
PLANIMETRÍA: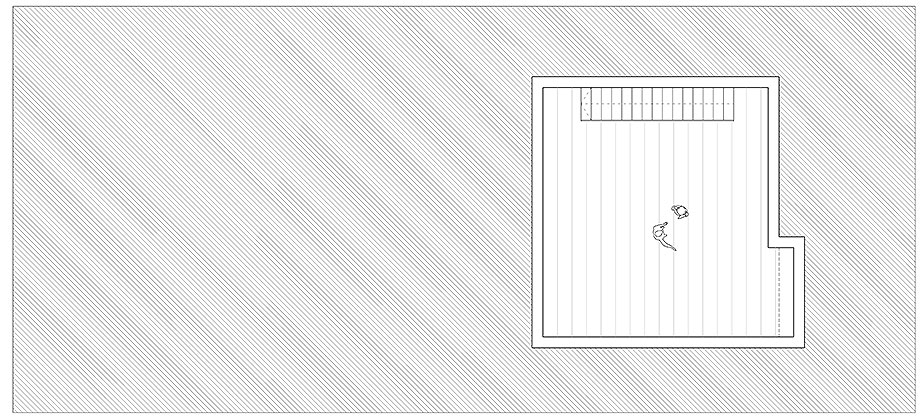 ---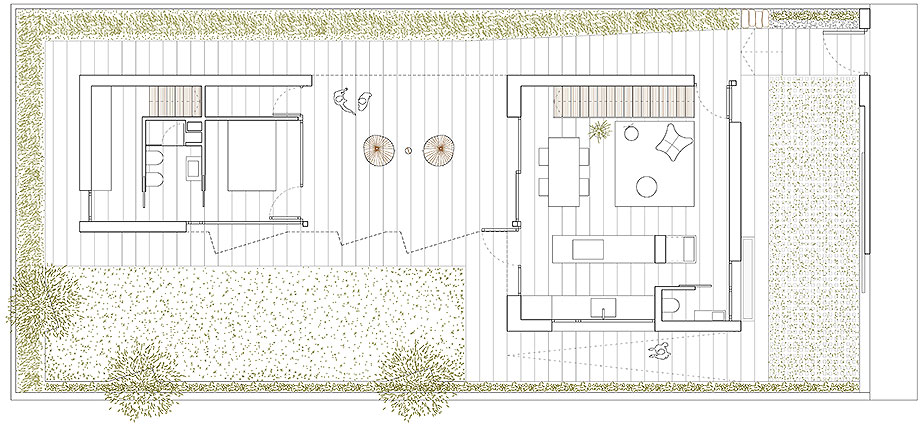 ---
---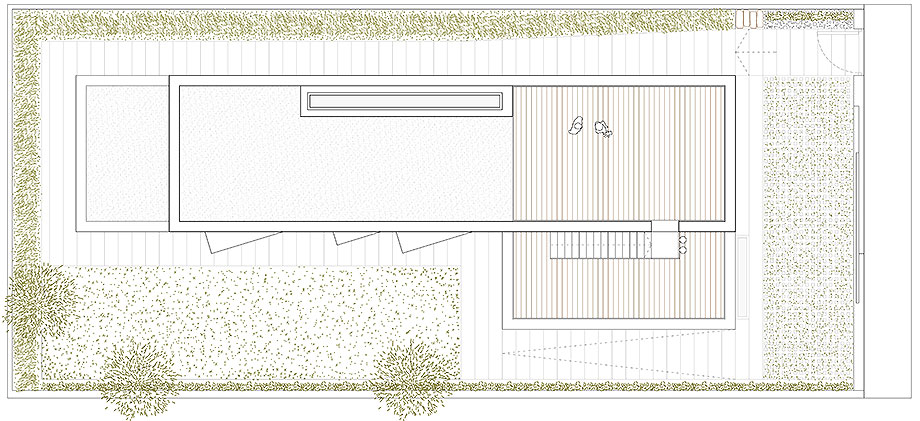 ---

---

---

---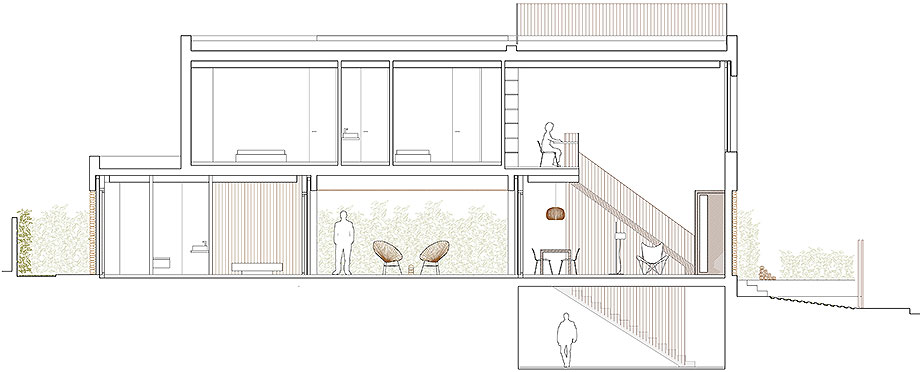 ---
AXONOMETRÍA: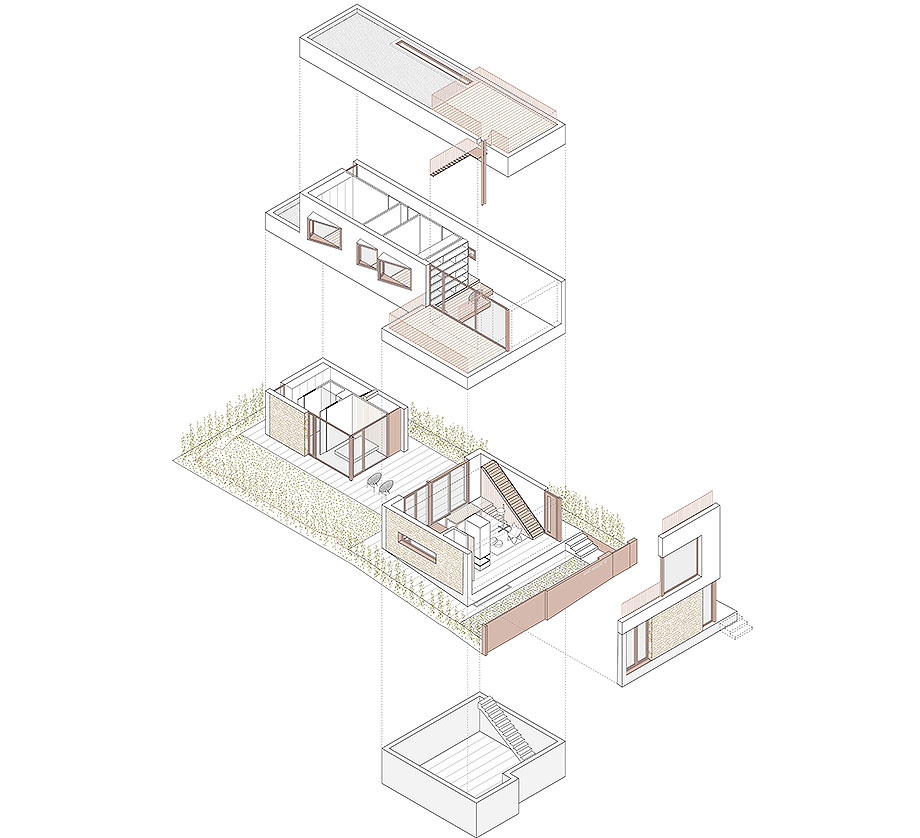 ---
SOBRE GUILLEM CARRERA: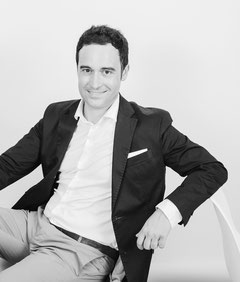 Guillem Carrera (Tarragona, 1979) estudió en la Escola Tècnica Superior d'Arquitectura de Barcelona de la Universitat Politècnica de Catalunya, donde se licencia, en 2004, con un proyecto de un Centro de Ocio en Hellinikon (Atenas). En 2005, abre su estudio en Tarragona, donde realiza proyectos de arquitectura, planificación urbana, diseño de paisaje, diseño de interiores, restauración y rehabilitación.
«La posibilidad de participar en dos aspectos muy importantes de la sociedad como son la arquitectura y el urbanismo, y, por extensión, la concepción de edificios, espacios o entornos habitables de manera respetuosa con los lugares y el medio que los rodea, y los beneficios que estos pueden aportar a las personas, son mi motivación como arquitecto», explica.
Sus trabajos se han publicado en revistas del sector, libros de arquitectura y plataformas online especializadas, y también han recibido premios y reconocimientos. Uno de estos últimos ha sido la distinción Best of Houzz Design 2020 y el premio Best of Houzz Service 2020 por la Casa VN.
GUILLEM CARRERA EN INTERIORES MINIMALISTAS
---
Fuente: Guillem Carrera
You might also like