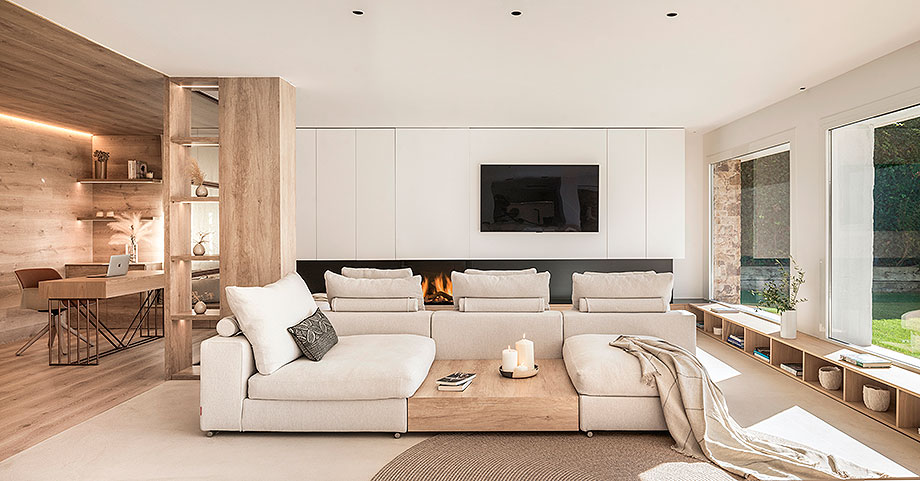 ---
COPPER HOUSE:
Este proyecto de interiorismo, realizado por Susanna Cots en la Costa Brava (Girona), parte de una simbiosis entre materiales, texturas y colores tierra, que despierta sensaciones de confort visual y bienestar emocional. Una vivienda donde la luz natural y el extremo cuidado por los detalles son los verdaderos protagonistas.  Según palabras de Susanna Cots: "En esta casa, antes de ser lo que es ahora, ya sentíamos que el diseño interior debía simplemente complementar lo que ya era innato en él: su maravillosa luz natural".
Todo el proyecto nace del detalle más minimalista que busca volver al origen, haciendo honor al cobre, su color tierra y su textura. Desde las patas de la mesa hasta la textura de la piel de los cajones, pasando por la simetría que se crea con la barra de la cocina, la diseñadora propone un interiorismo de joyería basado en los detalles.
Los detalles no son los detalles, los detalles son el diseño
Haciendo alusión a la famosa frase del arquitecto y diseñador Charles Eames: "los detalles no son los detalles. Los detalles son el diseño", la reconocida interiorista comenta sobre su proyecto: "el detalle, como decía Eames, hace el diseño de este proyecto".
En la vivienda, se realizaron grandes aberturas para conectar y unir el interior con el exterior, de manera que se pudiera sentir cada estación del año.
Por su parte, el blanco, como sello del estudio, aporta silencio y equilibrio al diálogo que se establece entre las distintas tonalidades que se encuentran en los detalles, en el color cobre, los tonos tierra y las texturas de piel, del mobiliario que Susanna Cots ha creado en exclusiva para esta casa. Lo mismo ocurre en la cocina y el baño, ambos espacios son de color blanco e integran el cobre en los detalles.
Dormitorios cálidos y acogedores
La diseñadora de interiores reserva la integridad del roble para las estancias de la planta superior, dos suites completas en las que la autora del proyecto logra una atmósfera muy cálida y acogedora. En el dormitorio principal, se consigue esa calidez gracias a las paredes revestidas en roble como continuidad del suelo, que acogen una chimenea y un pequeño escritorio con los mismos detalles en cobre que el que se encuentra en el estudio de la planta baja.
El sofá a cuatro caras ubicado en el salón, que permite distintas funciones para el usuario, es un diseño de Susanna Cots fabricado por Flexiform. El diseño del escritorio a juego con la barra de la cocina, los detalles de los cajones, los taburetes tapizados de la cocina, las dos picas concebidas como núcleos neurálgicos de interacción familiar, la grifería a juego con las lámparas, el cabezal y el mueble joyero, los toalleros… todos estos accesorios funcionan porque sirven a un gran objetivo: el bienestar en el hogar, incluyendo el respeto al ritmo de cada persona y la integración de la sabiduría de la naturaleza.
---
LAS IMÁGENES DE MAURICIO FUERTES:
---
FICHA TÉCNICA:
Proyecto:

Copper House.

Ubicación:

Girona (España).

Año:

2021.

Autora:

Susanna Cots Interiores Design.

Mobiliario integral:

diseño exclusivo de Susanna Cots.
Sillas de la home office: de Andreu World.

Sofá:

diseño a medida de Susanna Cots

fabricado por

Flexiform.

Taburetes:

Arber.

Grifería cobre:

de Gessi.

Baño:

en Corian blanco.

Parquet:

de Quick-Step.

Pavimento continuo:

de Darlex.

Fotografías:

Mauricio Fuertes.
---
PLANIMETRÍA: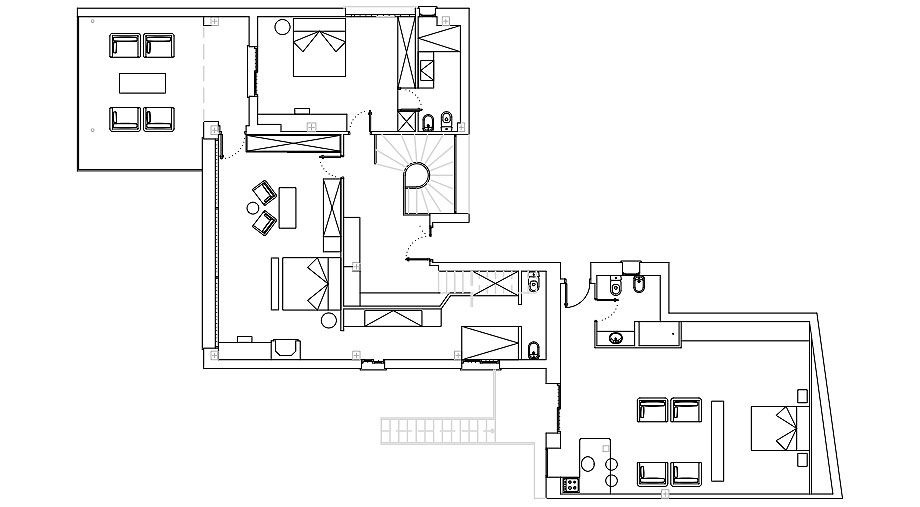 ---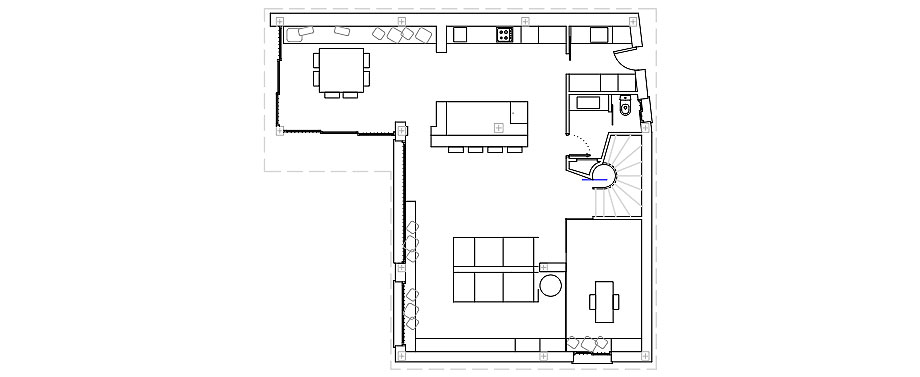 ---
SOBRE SUSANNA COTS INTERIOR DESIGN: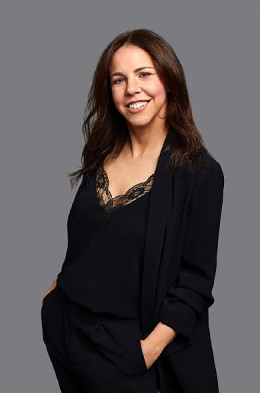 La interiorista Susanna Cots (Solsona, 1977) acaba sus estudios de Proyectista de Edificios y Obras, en 1998, y empieza los estudios de Diseño de Interiores, en Barcelona. Durante su formación académica trabaja en diferentes estudios de arquitectura y empresas relacionadas con el mundo del diseño para complementar su formación. En el año 2003, realiza un Máster en escaparatismo, en Madrid, y un año después, uno diseño de interiores para la producción audiovisual, en Barcelona. Después de varios años de experiencia, en el 2001 funda su propio estudio de diseño Susanna Cots Estudi de Disseny.
En estos ya más de 15 años de carrera, la interiorista ha diseñado espacios de todo tipo y como ella misma dice "todo aquello que sea susceptible de ser diseñado". El trabajo de Susanna Cots converge en un punto intermedio entre funcionalidad y estética, atemporalidad y comodidad. Su búsqueda incesante a través del blanco, las líneas estilizadas y el orden visual consiguen que sus proyectos transmitan una personalidad cada vez más consolidada.
Sus proyectos han sido reconocido en publicaciones de ámbito nacional como Diseño Interior, Casa Viva, Mi Casa, La Vanguardia o El País, entre otros. Ha participado en diferentes concursos y premios como el ICFF New York (International Contemporary Furniture Fair), los Premios FAD, Porcelanosa Interiores, los Andrew Martin's Interior Design Awards de Londres y los SBID Awards, de The Society of British Interior Design. También ha ganado el premio Mejor Interiorista del Año, concedido por los Luxury Lifestyle Awards. Su trabajo está presente en diferentes universidades del país, es Miembro Honorífico de The Society of British Interior Design y del Colegio de Decoradores de Colombia. En 2014, Susanna Cots abrió su primer estudio internacional en Hong Kong.
SUSANNA COTS EN INTERIORES MINIMALISTAS
---
Fuente: v2com newswire
You might also like