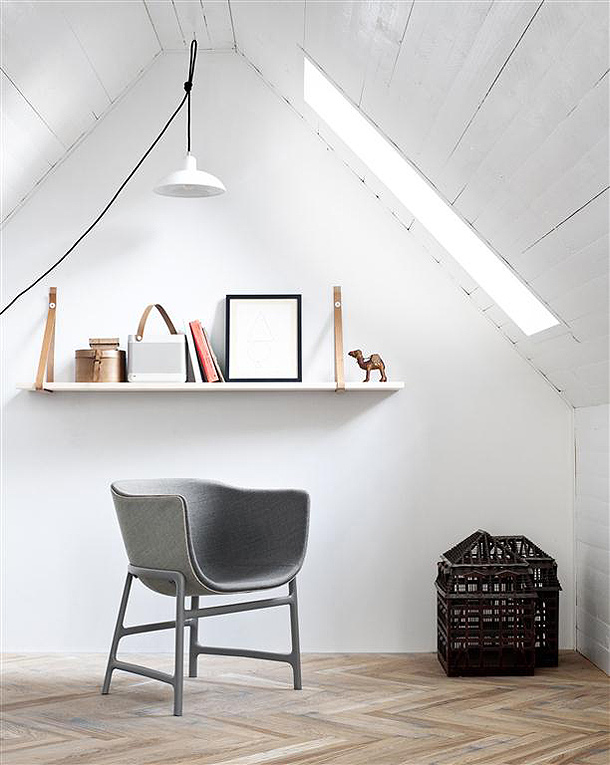 La firma Fritz Hansen presentará durante el próximo Salón Internacional del Mueble de Milán (17-22 abril) la serie minuscule, una colección de silla y mesa, creada para ambiente informales por la diseñadora Cecilie Manz. El nombre minuscule representa el estilo informal y discreto que ha hecho famoso al diseño escandinavo.
minuscule es un diseño sencillo pero sofisticado que se inició con una serie de talleres experimentales y un diálogo creativo entre la diseñadora y la Republica of Fritz Hansen, como también se conoce a la empresa de mobiliario danesa. En los talleres se ocuparon sólo del material y no existieron restricciones creativas. Como explica la propia diseñadora «para mí el diseño empieza con el material. Necesito tener todos los materiales en la mano antes de sentir si puedo trabajar con ellos».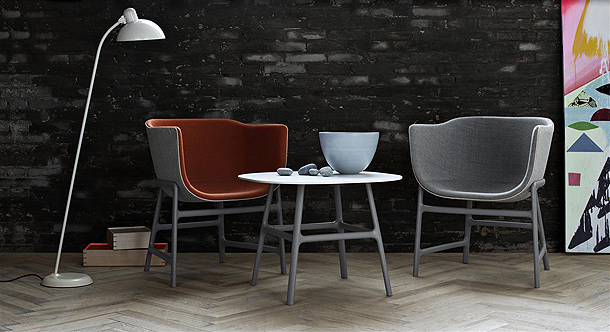 La colección combina la tradición artesanal con la producción industrial. La carcasa del asiento está tapizada y cosida a mano con un tejido ligero pero resistente, y cuenta con un detalle en cuero fino que sigue los contornos del asiento. Éste se apoya en una estructura de plástico de líneas rectas, que se suavizan en los puntos de unión con una suave curva.
La tapicería de la parte exterior está disponible en dos tonos de gris, «un color que fascina a Cecilie Manz porque es el único color capaz de absorver todos los demás colores». La estructura interior puede tapizarse en una variedad de colores que van desde el naranja y el ocre hasta un oscuro azul marino.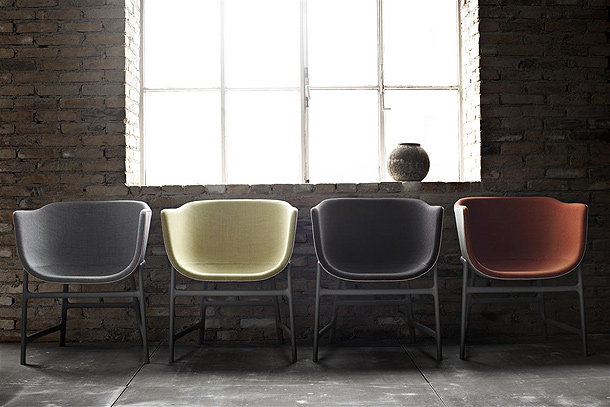 La mesa minuscule comparte la misma estructura en plástico gris que la silla, mientras que el sobre está fabricado en pino de Oregón o laminado compacto blanco. La colección podrá adquirirse a partir de septiembre de 2012.
Además presentar la nueva serie minuscule, Fritz Hansen patrocinará una exposición en el distrito de Ventura Lambrate, en la que se presentarán diferentes propuestas de estudiantes de diseño que estén en su último año o acaben de graduarse  en la Kolding Design School. La empresa escandinava también tomará parte en la exposición «Danish Living Room».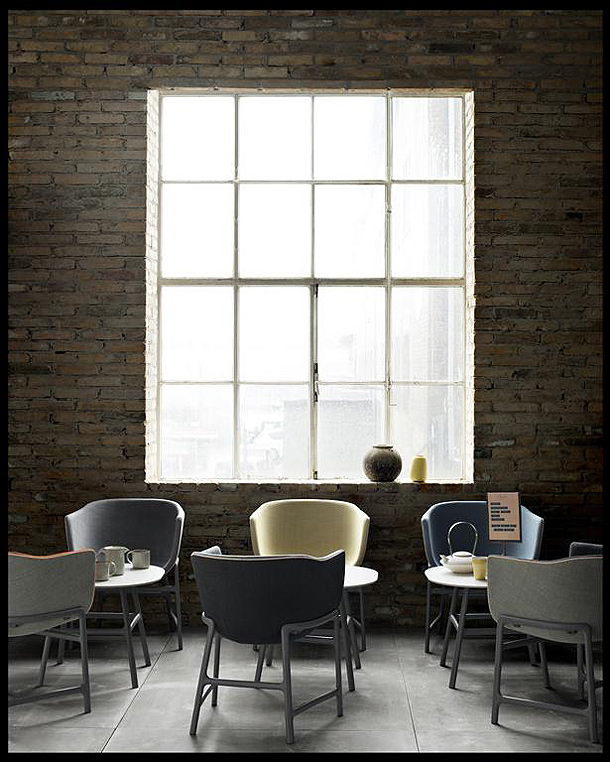 Sobre Cecilie Manz:
La diseñadora danesa Cecilie Manz fundó su propio estudio en Copenhague, en 1998, después de graduarse en la escuela de diseño Danmarks Desigskole y cursar otros estudios en la Universidad de Arte y Diseño en Helsinki. Desde entonces ha diseñado mobiliario, objetos de cristal, lámparas, cerámica… que la han convertido en una de las diseñadoras danesas más destacadas con numerosos premios en su haber. Además de su trabajo como diseñadora industrial, sus prototipos experimentales y sus diseños-escultura también forma parte importante de sus proyectos.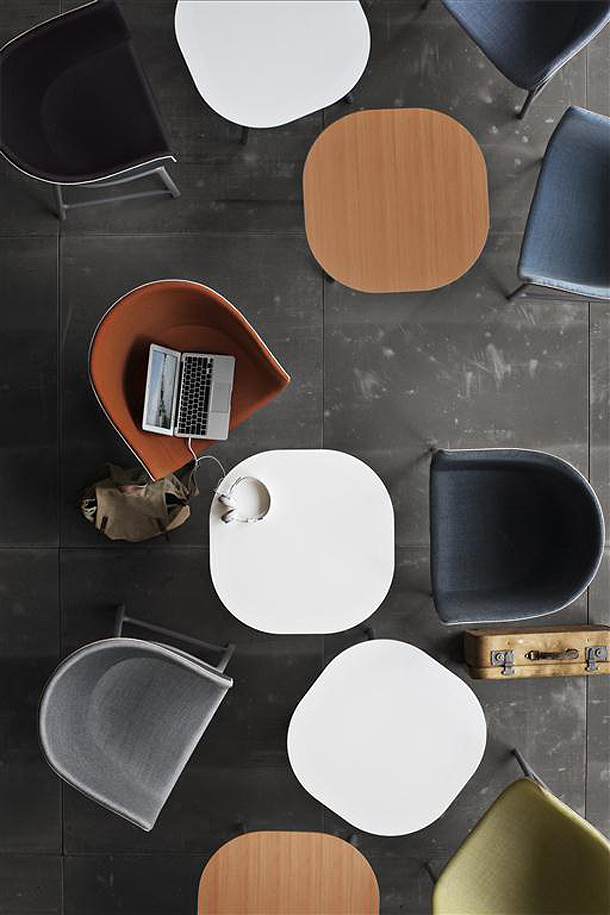 Sobre Fritz Hansen: 
Fritz Hansen, también conocida como Republica of Fritz Hansen, es una firma de mobiliario danesa con prestigio a nivel internacional. Fue fundada en 1872, cuando el carpintero danés Fritz Hansen creó su propia empresa y, en 1915,  presentó su primera silla de madera curvada con vapor.  En la década de los 30, se situó entre los principales productores de mobiliario en madera de haya curvada, una técnica que se convertiría en especialidad de la compañía. 
En 1934, inicia su colaboración con Arne Jacobsen, que dio como resultado piezas clásicas del diseño contemporáneo como la silla Ant (1952), la Serie 7 (1955), Grand Prix (1957), Swan (1958) y la Egg Chair (conocida como la «Silla Huevo»), también de 1958. Ya en 1979, la familia Hansen vendió el 75%  de las acciones de la compañía a Skandinavisk Holding. Así, desde la década de los años 80, recupera su posicionamiento como la empresa de muebles más grande de Dinamarca y, en 1982, adquiere la minimalista Colección Kjærholm, que Poul Kjærholm diseñara desde 1951 hasta 1980. 
Los años 90, estarían marcados por la palabra «expansión» y por el gran hincapié en la sillas de oficina y la introducción de la serie Ensemble, de Alfred Homann, las sillas y mesas de Vico Magistretti, la serie de mesas Click, y las pantallas de Art Andersen & Copenhague. La llegada del nuevo siglo significó un cambio en la orientación de la estrategia de Fritz Hansen e invitó a una serie de nuevos diseñadores -como Pelikan Design, Kasper Salto o Cecilie Manz- a interpretar su filosofía de diseño. 
Lee más sobre Fritz Hansen en Interiores Minimalistas  
Información e imágenes facilitadas por Fritz Hansen
You might also like