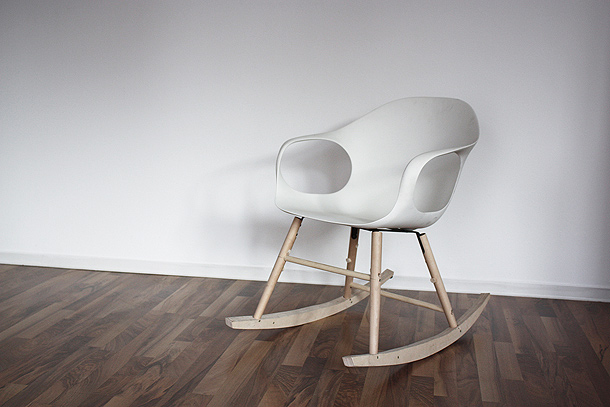 La silla Elephant, el proyecto del estudio alemán Neuland Paster & Geldmacher en colaboración con la firma italiana Kristalia, ya tiene su versión «rocking chair». Como material para la base se ha elegido la siempre cálida madera, que puede combinarse con el asiento de poliuretano o revestido en cuero.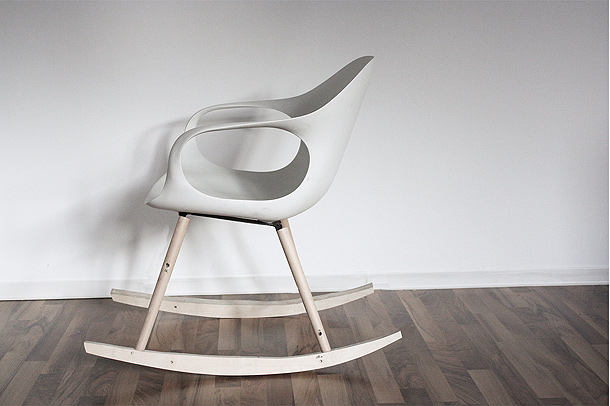 Elephant Rocking Chair nace como una evolución de la famosa silla Elephant que, en 2012, ganó el primer premio Interior Innovation Award en la categoría «Best of the best» y como adelantaron sus dos diseñadores durante la presentación de la mecedora: «Esto es sólo el princio. Hay nuevos acabados y sorpresas a la vista!».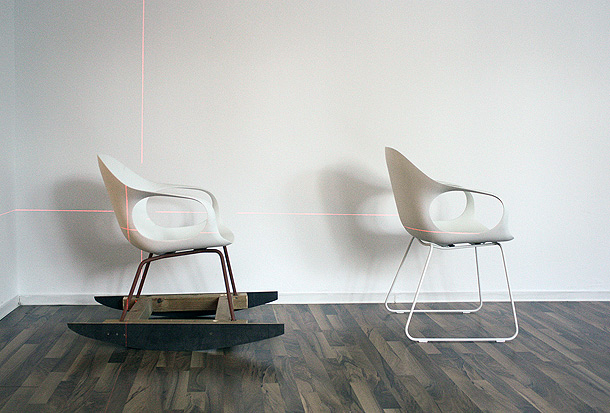 Elephant fue la primera colaboración entre Kristalia y el estudio de Eva Paster y Michael Geldmacher cuando aún eran Neuland Industriedesign y está inspirada en la anatomía de los robustos paquidermos. El bastidor está fabricado en  poliuretano rígido o revestido en cuero y el respaldo se caracteriza por una nervadura que recuerda al lomo de un elefante.  En su versión fija, las patas pueden ser metálicas o de madera.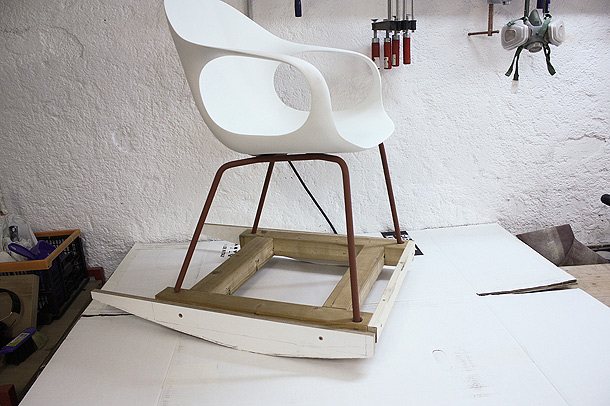 Sobre Neuland Paster & Geldmacher:
Eva Paster y Michael Geldmacher se conocieron durante sus estudios en la Universidad de Ciencias Aplicadas de Munich y establecieron su estudio
Neuland Industriedesign
 (ahora Neuland Paster & Geldmacher), en 1999. Su principal credo es que "los productos son la expresión de una visión de la vida. De acuerdo a los cambios de valores y sistemas, buscamos nuevas fórmulas. De esta manera volvemos a evaluar las funciones y encontramos nuevas expresiones estéticas."
Su trayectoria profesional ha estado marcada por dos etapas. Durante la primera, de 1999 a 2005, se dedicaron al diseño industrial clásico (tecnología médica, juegos, cosméticos,…) A partir de ese año, se concentraron en el diseño de mobiliario para clientes internacionales como Interlübke, mdf italia, Nils Holger Moormann, Kristalia, b-line y Magazin. Los diseñadores han recibido varios premios por su trabajo, incluyendo el Elle Deco Design Award 2006, una nominación para el Compasso D'Oro 2007 y el IF Product Design Award, entre otros galardones.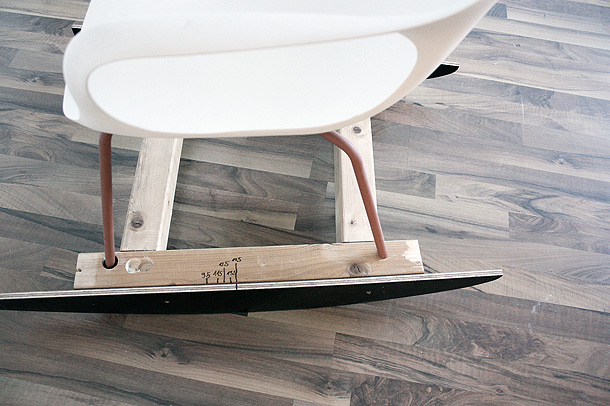 Sobre Kristalia:
Kristalia es una firma italiana especializada en mobiliario y complementos para el hogar de línea contemporánea, ligados a las exigencias de la vida actual. Fue fundada en 1994 por un grupo de jóvenes empresarios que compartían dos grandes pasiones: el diseño y el jazz.
Desde el principio Kristalia prestó una particular atención a los proyectos más innovadores mediante la experimentación y la investigación de soluciones técnicas nuevas y el uso de materiales imitados de los sectores de la moda y del deporte. En el otoño de 1995, la firma presentó su primer catálogo. El segmento de mercado de sus primeros productos se correspondía  a un consumidor de media edad orientado a la decoración contemporánea, con una capacidad económica media-elevada y que buscaba detalles acogedores, ligados a la tradición.
A partir de finales de los años 90,  surgió la voluntad de emprender un recorrido diferente, no necesariamente ligado a la tradición, y de ofrecer un producto con características estéticas y cualitativas enlazadas sobre todo con el diseño italiano contemporáneo. Hoy en día, la colección Kristalia propone objetos que se distinguen por su carácter esencial y por su facilidad de colocación, dirigidos a un grupo de usuarios más joven y en línea con las exigencias del estilo de vida actual.
Sus diseños llevan la firma de reconocidos profesionales como Christophe Pillet, Patrick Norguet, Harry & Camila, Bartoli Design, Luca Nichetto, Lucidi Pevere y Neuland. Paster & Geldmacher, entre otros.
Lee más sobre Kristalia en IM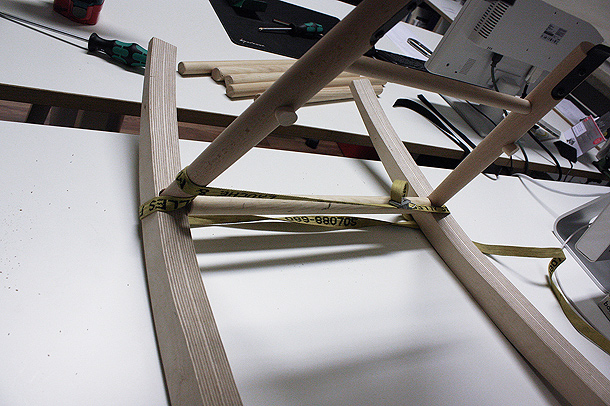 Información e imágenes facilitadas por Kristalia
You might also like