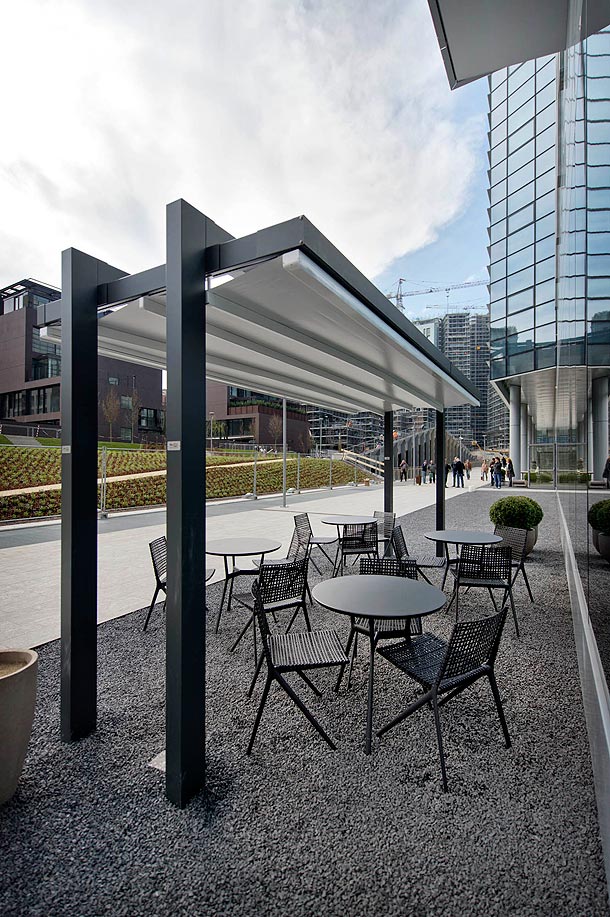 Fotografías: Giovanni De Sandre
Dentro de las numerosas actividades llevadas a cabo en el FuoriSalone durante la pasada Milan Design Week, los nuevos rascacielos de  Porta Nuova Varesine sirvieron de escenario a una serie de narraciones urbanas contadas, a través de instalaciones emocionales,  por tres destacados arquitectos: Michele de Lucchi, Diego Grandi y Kengo Kuma.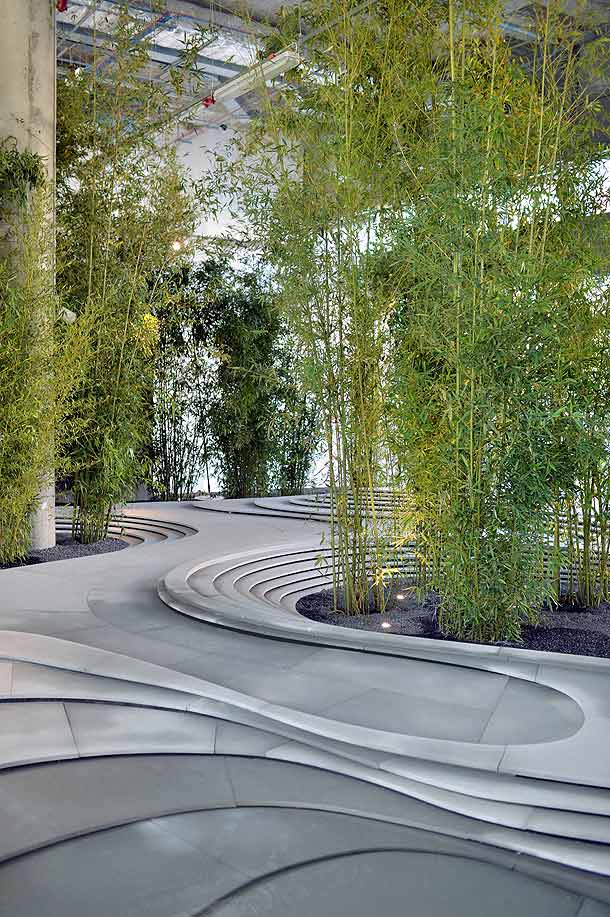 Kengo Kuma regaló una evocadora instalación que combinaba delicadamente elementos naturales -piedras, plantas, agua, bambú, gravilla- para recrear un jardín japonés que invitaba a los visitantes a disfrutar de la elegancia, la tranquilidad y la sabiduría zen evocada por el espacio.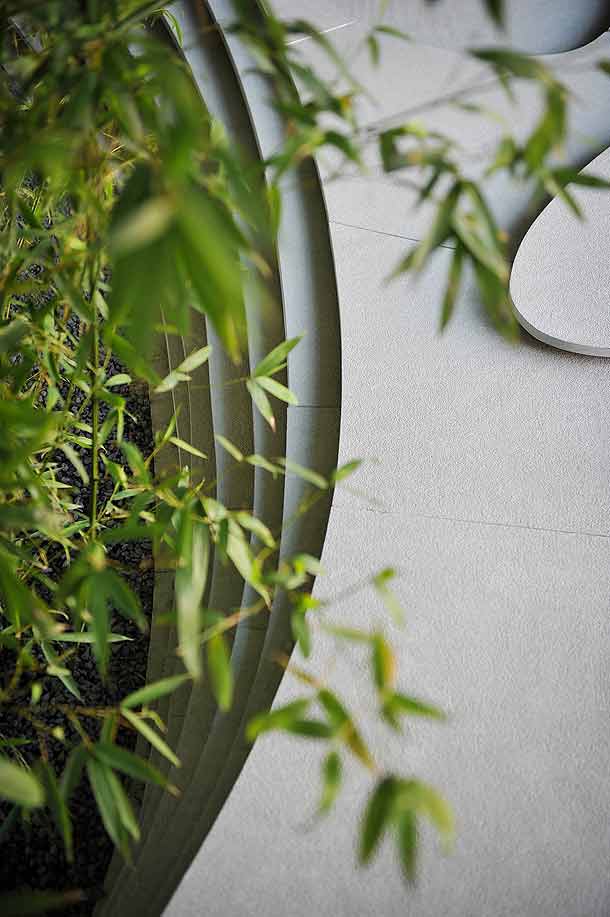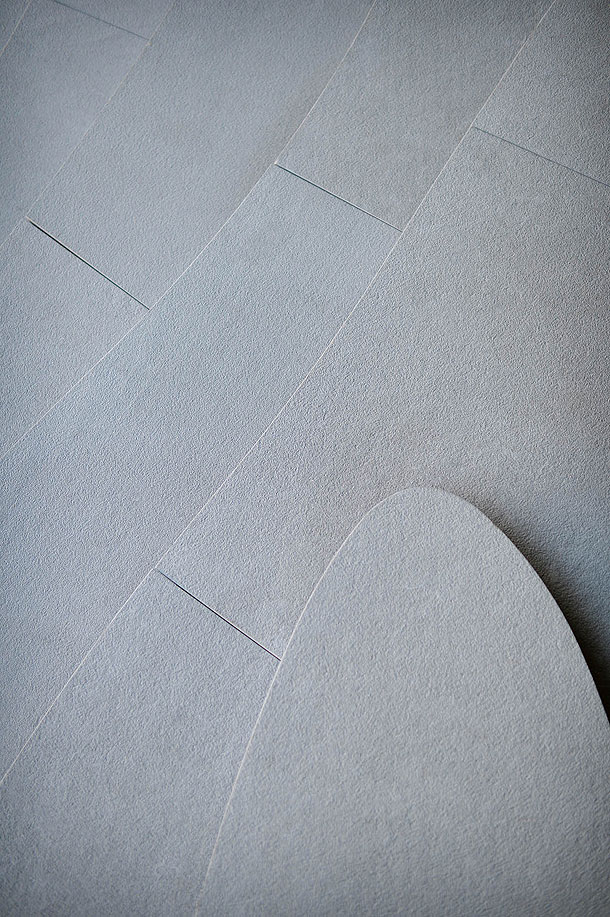 La instalación de Kengo Kuma escenifica la larga historia de dos elementos opuestos que -juntos- han creado nuestro mundo: el agua y la piedra. El «verde» resultante de la fusión armoniosa de los dos elementos tiene el papel protagonsta en este montaje, inspirado en los jardines zen japoneses. Un bosque de bambú en flor se forma entre la piedras, la grava y el agua.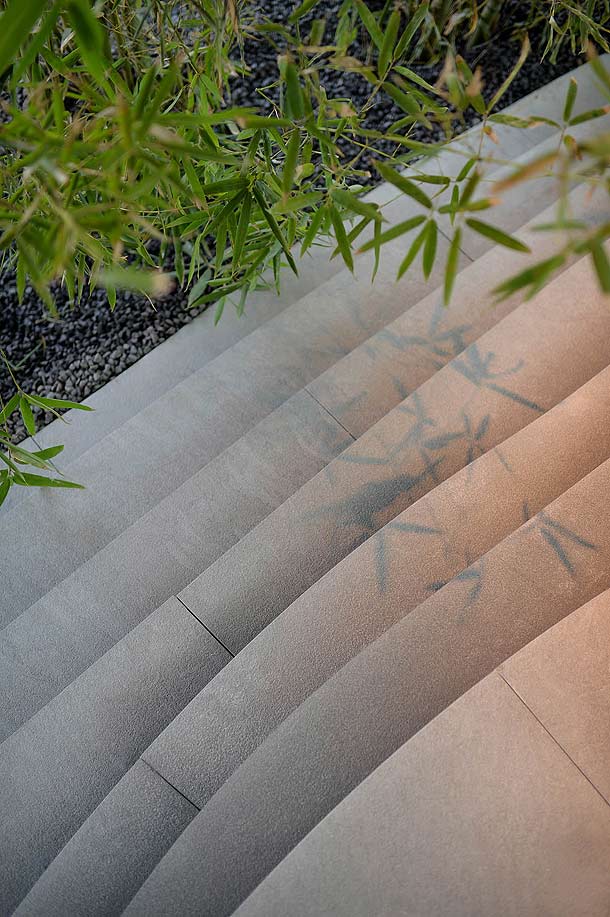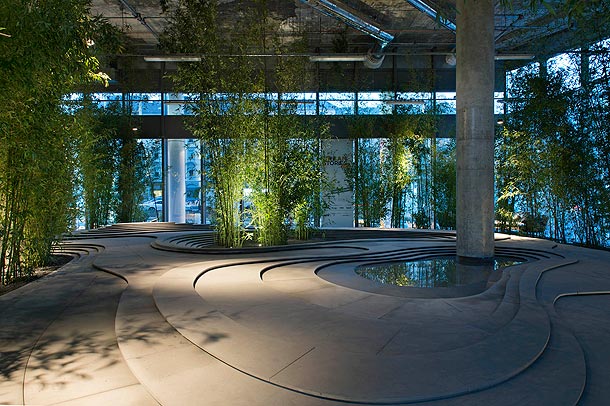 El maestro japonés se sirvió de la piedra de Il Casone, una empresa líder en la extracción y procesamiento de la piedra arenisca, para proyectar un suelo que formaba suaves curvas en un juego de planos superpuestos que albergaban pequeños bosques de bambú, creados por Frassinagodiciotto. Este estudio, especializado en espacios exteriores, se encargó de todos los detalles relacionados con el diseño y la realización de este paisaje, asumiendo también el papel de project management del proyecto desde la idea inicial hasta su finalización.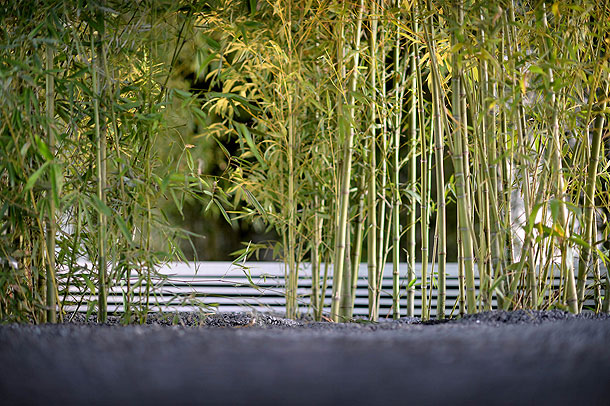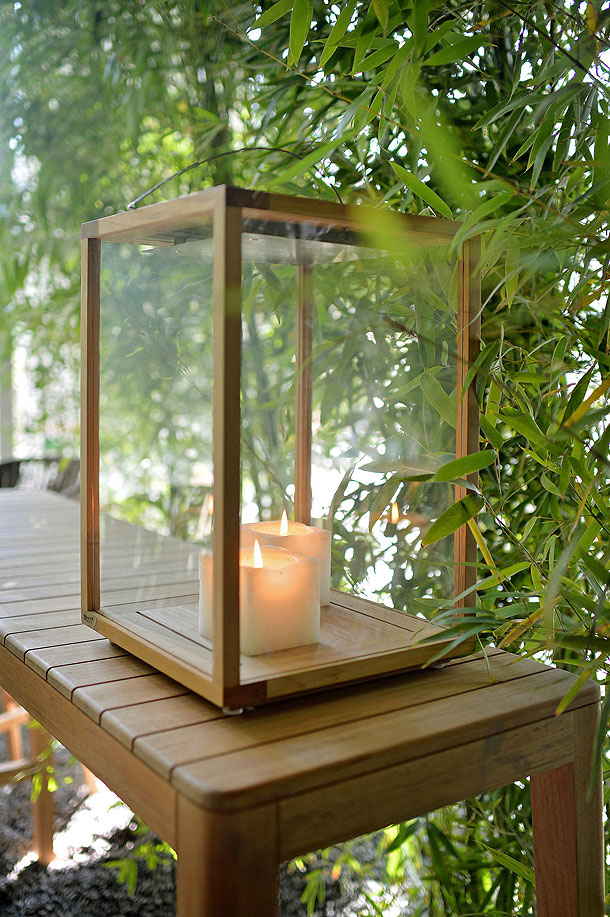 De la instalación también formaron parte los accesorios para cocina en piedra de Vaselli, especializada en mármol travertino; los esculturales elementos para el baño de Agape; elementos de mobiliario para exterior de la firma belga Tribù; mientras que los dos espacios al aire libre, que complementan el espacio interior con sus diseños y materiales, sirvieron de escaparate a dos estructuras metálicas de Pratic, especialistas desde 1960 en protección solar. Todo fue cuidadosamente iluminado por la firma Davide Groppi.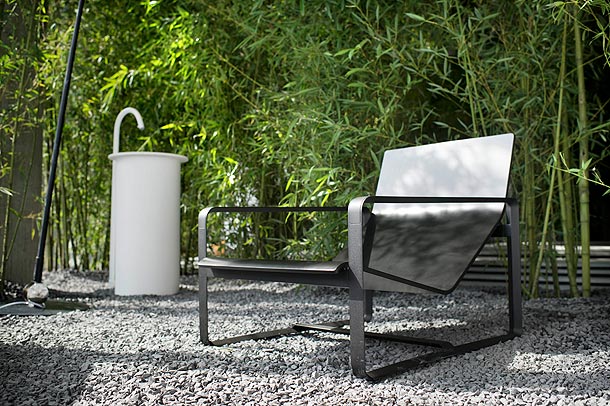 Sobre Kengo Kuma and Associates:
Kengo Kuma es una de las figuras más relevantes de la arquitectura japonesa contemporánea. Nacido en la prefectura de Kanwaga, en 1954, se graduó en la Universidad de Tokio, en 1979. En 1987,  fundó Spatial Design Studio que, tres años más tarde, se convertiría en Kengo Kuma and Associates. Su destacada y variada trayectoria profesional (Stone Roof, Yusuhara Wooden Bridge Museum, Glad/Wood House, Bamboo/Fiber, Water House, Steel House, Kitakami Canal Museum Nagasaki Art Museum…) es fiel reflejo de la preocupación que el arquitecto ha sentido siempre por la utilización de los materiales. Kengo Kuma, además, ha compaginado su labor como arquitecto con la docencia y, actualmente, es profesor de la Escuela Superior de Arquitectura de la Universidad de Tokio.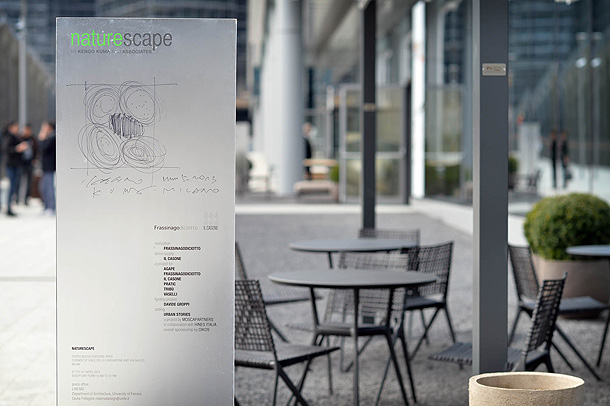 Información e imágenes facilitadas por el Departamento de Arquitectura de la Facultad de Arquitectura de Ferrara
You might also like