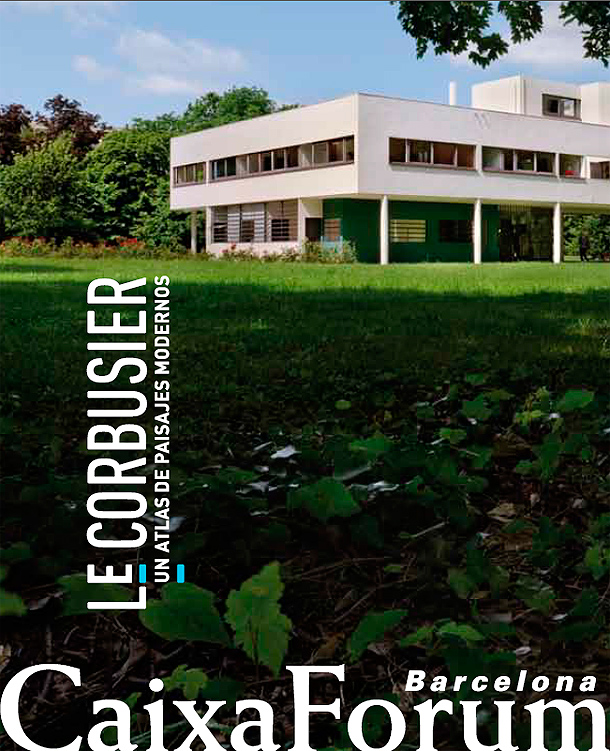 CaixaForum Barcelona acoge, desde hoy miércoles y hasta el próximo 11 de mayo, «Le Corbusier. Un atlas de paisajes modernos», una exposición que se acerca a la figura de uno de los nombres clave de la arquitectura del siglo XX: Charles-Édouard Jeanneret, alter ago de Le Corbusier. La muestra reúne 215 objetos que miran en panorámica las creaciones del arquitecto, urbanista, pintor, diseñador de interiores, escritor, editor, fotógrafo y cineasta aficionado.
Comisariada por Jean-Louis Cohen, que esta tarde da una conferencia a las 19.00 horas, la muestra es un itinerario completo por todas las fases de la obra de Le Corbusier a través de una extensa colección de dibujos, pinturas, proyectos arquitectónicos y maquetas de edificios, piezas procedentes mayoritariamente de la Fondation Le Corbusier en París y del MoMA de Nueva York.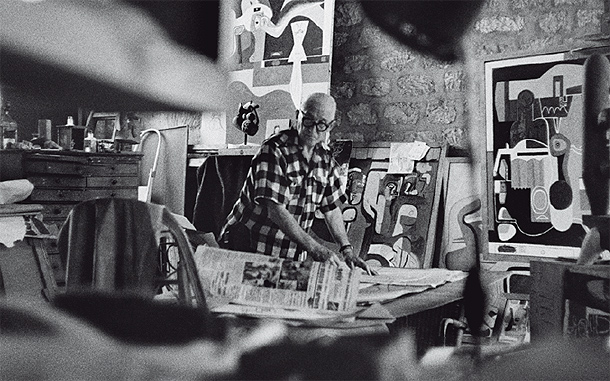 Le Corbusier en su estudio del número 24 de la calle Nungesser-et-Coli (1960). © René Burri / Magnum Photos

Este abordaje de su obra arquitectónica arranca con sus años de juventud, en los que, hijo del centro mundial de la producción relojera, estaba llamado a dedicarse al grabado de cajas de relojes, aunque a los 20 años construyó su primera casa, la Villa Fallet, en las colinas que dominaban el centro de la población, y de la que se pueden ver diversos esbozos.
Esta etapa también albergó sus viajes de formación, en los que es Le Corbusier «observador» pasó por Italia, Viena, París -donde trabajó en el estudio de arquitectura de Auguste Perret-, Alemania, Berlín, los Balcanes, Estambul y Grecia.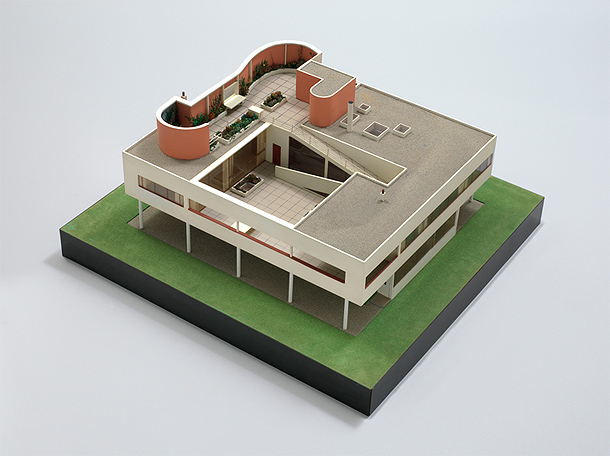 Le Corbusier (Charles-Édouard Jeanneret). Villa Savoye, Poissy, 1928-1931. Maqueta, 1932. The Museum of Modern Art, Nueva York. Adquisición. © 2014 FLC-VEGAP
El relato continúa con su establecimiento en París entre 1917 y 1929, una época de amplia proliferación artística de la mano de su manifiesto fundacional «Después del cubismo'», que rechazaba las complejas abstracciones del cubismo en favor del estudio de las formas geométricas puras.
La repercusión internacional de sus libros le propició viajes e invitaciones, así como su primer gran logro fuera de Suiza y Francia: el encargo de construir la sede de la Unión Central de Cooperativas de Consumidores, en Moscú.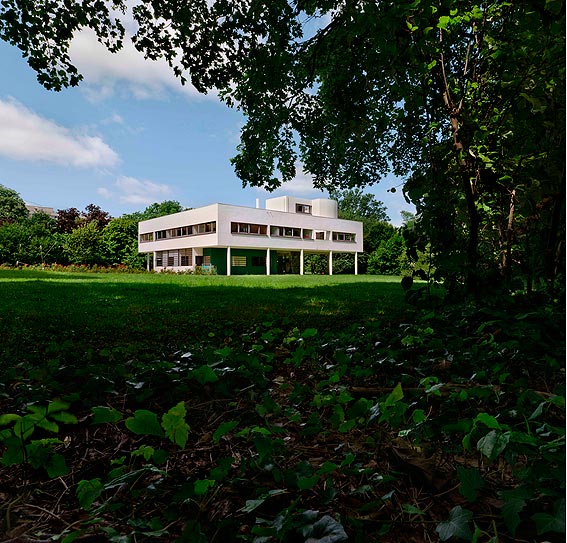 Corbusier (Charles-Édouard Jeanneret). Villa Savoye, Poissy, 1928-1931. Fotografía, 2012. The Museum of Modern Art, Nueva York. Donación de Elise Jaffe y Jeffrey Brown. Fotografía © 2014 Richard Pare
No obstante, esta época no fue un éxito absoluto, ya que sufrió al ser derrotado en el concurso del Palacio de los Soviets en Moscú, en 1932, y trasladó sus esperanzas de encargos a la Italia fascista, donde tampoco tuvo éxito, una suerte que se prolongó más allá de la Segunda Guerra Mundial, cuando tuvo que afrontar nuevas frustraciones, ya que era una persona «muy ambiciosa».
En 1950, le llegó la oportunidad cuando le propusieron la construcción de Chandigarh, la nueva capital del estado indio del Panyab, que resultó una de las obras más monumentales, y que precedió a su retorno al Mediterráneo para vivir los últimos 15 años de su vida, cuando alcanzó una parte de sus objetivos. A pesar del reconocimiento mundial, Le Corbusier se volvió más melancólico y más introspectivo. Su cabaña junto al Mediterráneo, un mar que le había cautivado desde joven, se convirtió en su retiro. Murió en una playa cercana en 1965.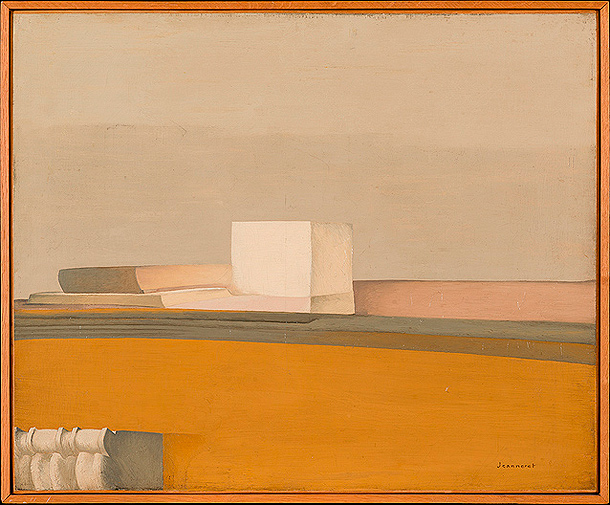 Le Corbusier (Charles-Édouard Jeanneret). La chimenea, 1918. Fondation Le Corbusier, París. © 2014 FLC-VEGAP
«Le Corbusier. Un atlas de paisajes modernos» está organizada por el MoMA -donde la vieron 400.000 personas entre junio y septiembre-, en colaboración con la Fondation Le Corbusier de París en un producción de la Obra Social La Caixa, que después de Barcelona la llevará a Madrid -entre junio y octubre-.
Información en la web de la Obra Social La Caixa y de Europa Press. Imágenes en la web de la Obra Social La Caixa

You might also like