Cada vez es mayor el interés por el diseño danés y por unos de sus clásicos, el diseñador Poul Kjærholm. Este interés ha llevado a la firma Fritz Hansen a adquirir los derechos de toda su colección. «Siempre ha sido un refinado grupo de expertos los que han entendido la singularidad del minimalismo extremo de Poul Kjaerholm y probablemente lo seguirá siendo. Sin embargo, el interés en su exclusivo y excepcional diseño tiene un eco internacional. Por ello, hemos elegido contar la historia completa del diseño de Kjaerholm adquiriendo los derechos de la colección completa», explica Christian Grosen Rasmussen, jefe de Diseño de la empresa.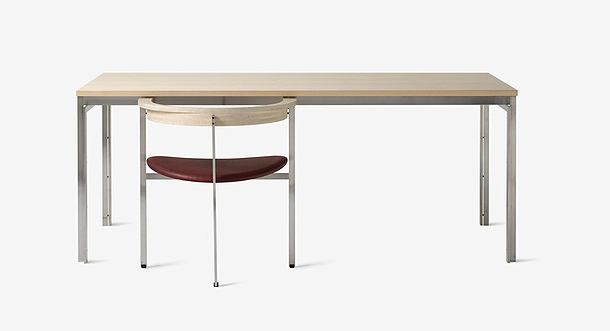 Los nuevos productos son la silla PK11 y las mesas PK51/PK55, PK62 y PK63/PK65. Cada uno de ellos es una pieza única de mobiliario que se adapta a la colección de Fritz Hansen, aportando carácter y distinción. «La colección Poul Kjærholm es mucho más fuerte cuando incluye todas las piezas, ya que ofrece más oportunidades para combinar los productos. Además, los muebles se hacen con los mejores materiales y se mantienen los mismos estándares de alta calidad, lo cual es una característica crucial de la colección Poul Kjærholm», añade Grosen Rasmussen.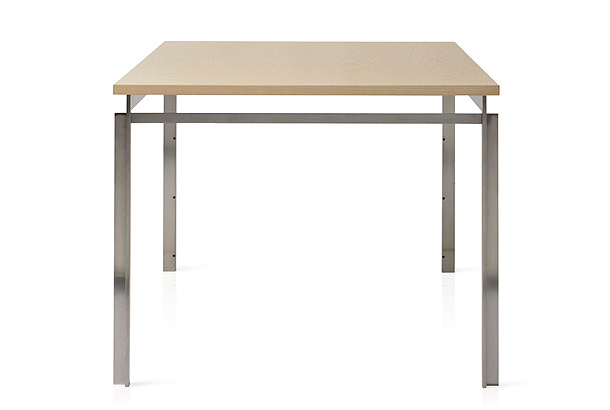 Las líneas puras y hermosas del mobiliario de Kjærholm encajan de forma natural en el universo Fritz Hansen. Poul Kjærholm es conocido por el uso de materiales naturales como el mármol, la madera, el cuero y la lona.  A lo largo de su carrera,  el diseñador danés tradujo el valor de la sencillez y el amor por la naturaleza en muebles únicos y excepcionales. Cada pieza de la colección es hermosa, atemporal y realizada con materiales de alta calidad.  Toda la colección tiene una fuerte identidad y la capacidad de iluminar cualquier espacio, dándole un toque nórdico.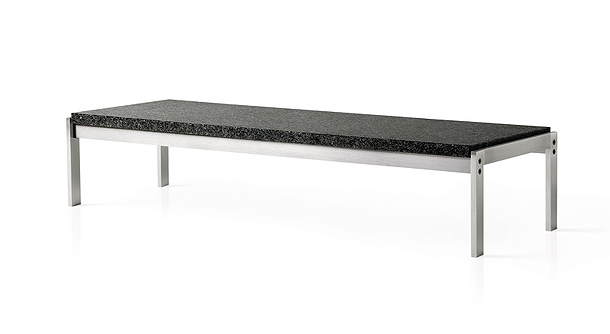 Sobre Poul Kjærholm:
Poul Kjærholm (1929-1980) fue un diestro carpintero que estudió en la Escuela Danesa de Artes y Oficios. Sentía un especial interés por los materiales de construcción, especialmente el acero, al que consideró una materia con la misma finura artística que otros materiales naturales. Trabajó en Fritz Hansen alrededor de un año, donde diseñó varios prototipos de sillas. En 1955, inició la colaboración con el fabricante Ejvind Kold Christensen, que duró hasta la muerte de Kjærholm en 1980.
En 1982, Fritz Hansen se hizo cargo de la producción y las ventas de la Colección Poul Kjærholm, desarrollada entre 1951 y 1967. En 2007, La firma danesa añadió dos nuevas piezas a la colección: la silla PK8 y la mesa de comedor PK58.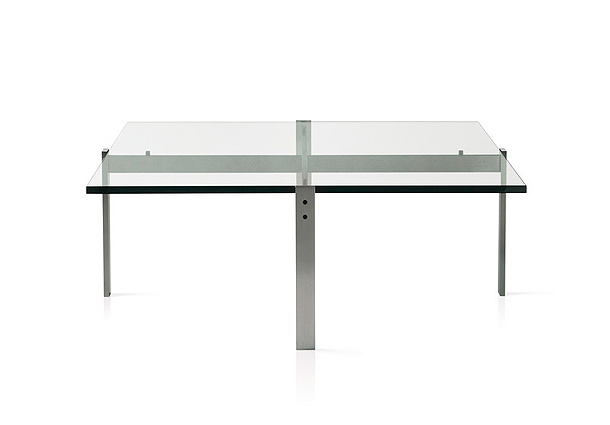 Sobre Republic of Fritz Hansen:
Fritz Hansen, también conocida como Republic of Fritz Hansen, es una compañía danesa de diseño de mobiliario fundada en 1872 por el carpintero del mismo nombre.  A lo largo de su casi siglo y medio de trayectoria, diseñadores de prestigio como Arne Jacobsen, Poul Kjærholm, Hans J. Wegner y Piet Hein han trabajado para la firma. Hoy, colaboran con Fritz Hansen diseñadores como Hiromichi Kono, Cecilie Manz o Kasper Salto.
Información e imágenes facilitadas por Fritz Hansen
You might also like