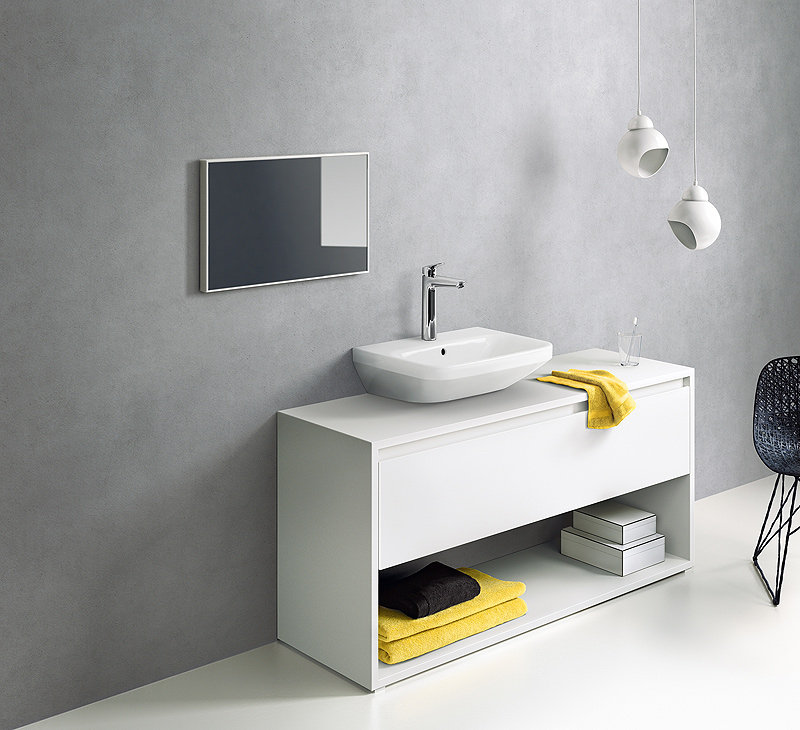 Logis:
Logis es una nueva grifería fruto de la fructífera colaboración que el estudio Phoenix Design y Hansgrohe mantienen desde hace años. La nueva línea de grifería con «sus superficies lisas, líneas claras y perfiles redondeados es agradable a la vista y al tacto. La forma abierta del mando invita a ser tocada», destaca Axel Meißner, gerente de producto de Hansgrohe. «Gracias a su concepto de diseño, la grifería Logis encaja perfectamente con cerámicas de varios estilos».
La grifería Logis está disponible en varias alturas y distintos modelos de manecilla para garantizar una combinación perfecta con la cerámica seleccionada, creando así un conjunto estético y funcional.
La serie incluye el modelo Logis 70 de baja altura, ideal para lavabos pequeños en un baño de cortesía; el modelo Logis 21 con caño alto y radio de giro a 120º, para, por ejemplo, lavarse el pelo; y también un modelo bimando con una completa gama.
De cara al ahorro, la grifería de lavabo Logis está equipada con tecnología EcoSmart que limita el caudal de agua a 5 l/min gracias a un aireador especial. Sin embargo, esto no impide disfrutar del máximo confort gracias a un sistema que enrique el agua con aire para formar una lluvia de gotas suaves y voluminosas, que produce una agradable sensación en la piel.
Los modelos Logis 70 y Logis 100 también están disponibles en versión CoolStart, ideal para aquellos que desean ahorrar energía y agua caliente. En la grifería CoolStart, el mando en posición central únicamente permite la salida de agua fría, evitando que las tuberías se llenen innecesariamente de agua caliente y se activen los calentadores de caudal continuo o las bombas de circulación sin necesidad.
Asimismo, gracias a estas funciones de ahorro de agua, la grifería Logis ha obtenido, con el nivel A en el ámbito doméstico, la máxima puntuación que otorga la etiqueta WELL de eficiencia en el uso del agua, promovida por EUnited Valves, la Asociación Europea de Fabricantes de Válvulas, que ofrece orientación en materia de ahorro de agua y eficiencia energética de las duchas y grifería.
Por otra parte, Hansgrohe ha puesto a prueba su grifería en combinación con las cerámicas de los principales fabricantes del sector, sometiéndola al test ComfortZone desarrollado por la propia empresa. Se trata de un procedimiento de comprobación en condiciones reales que analiza el espacio disponible debajo del grifo y el tipo de salpicaduras que se producen al lavarse las manos a distintas presiones de tubería. Los resultados obtenidos se resumen en unas tablas de recomendación en formato PDF, que Hansgrohe pone a disposición de los usuarios de forma gratuita en su página web para profesionales: www.pro.hansgrohe.de/comfortzone-test
_______________________________________________________________________________________
Las imágenes: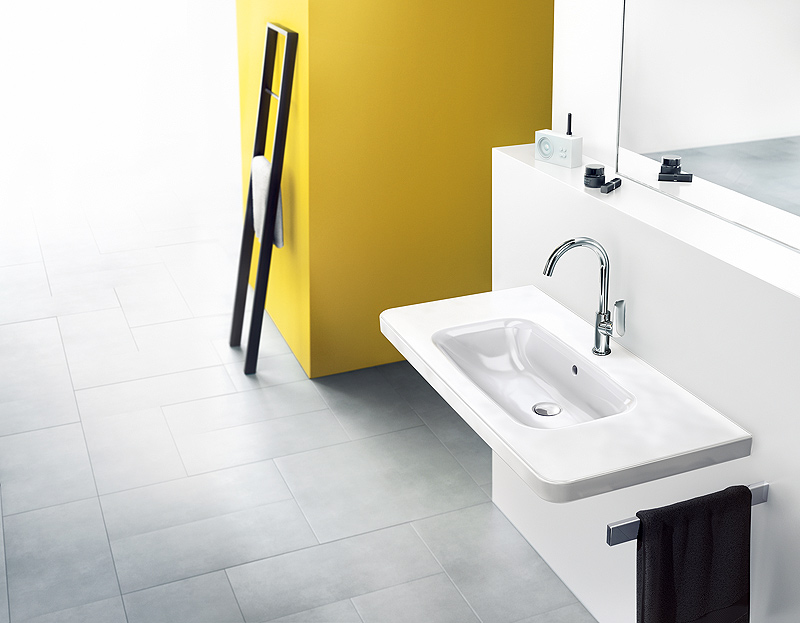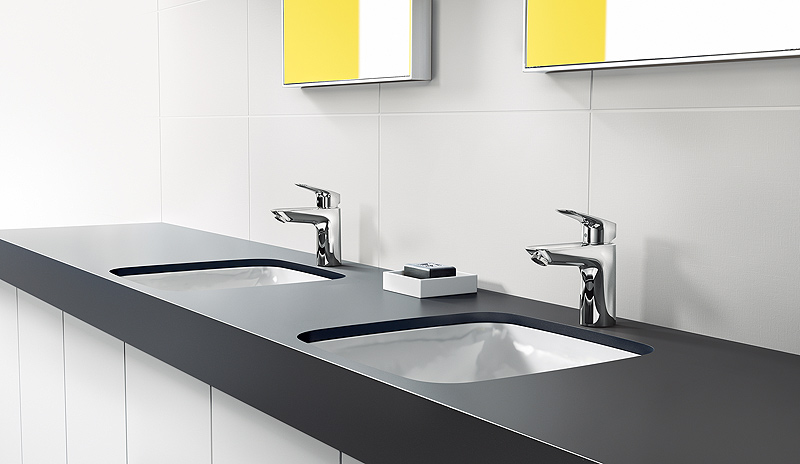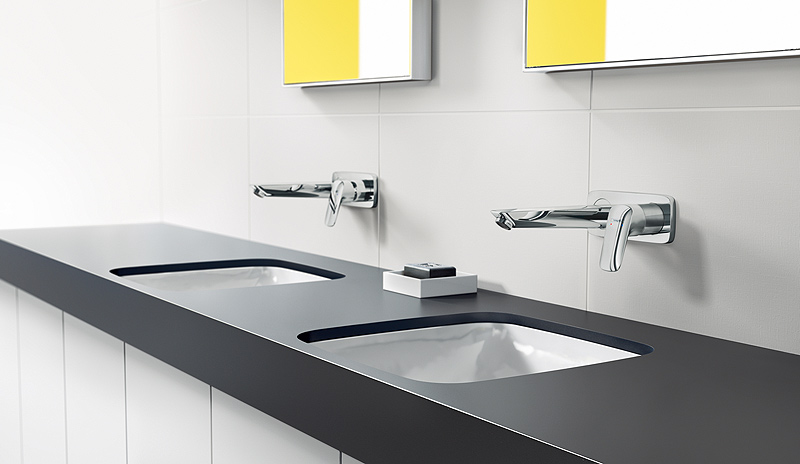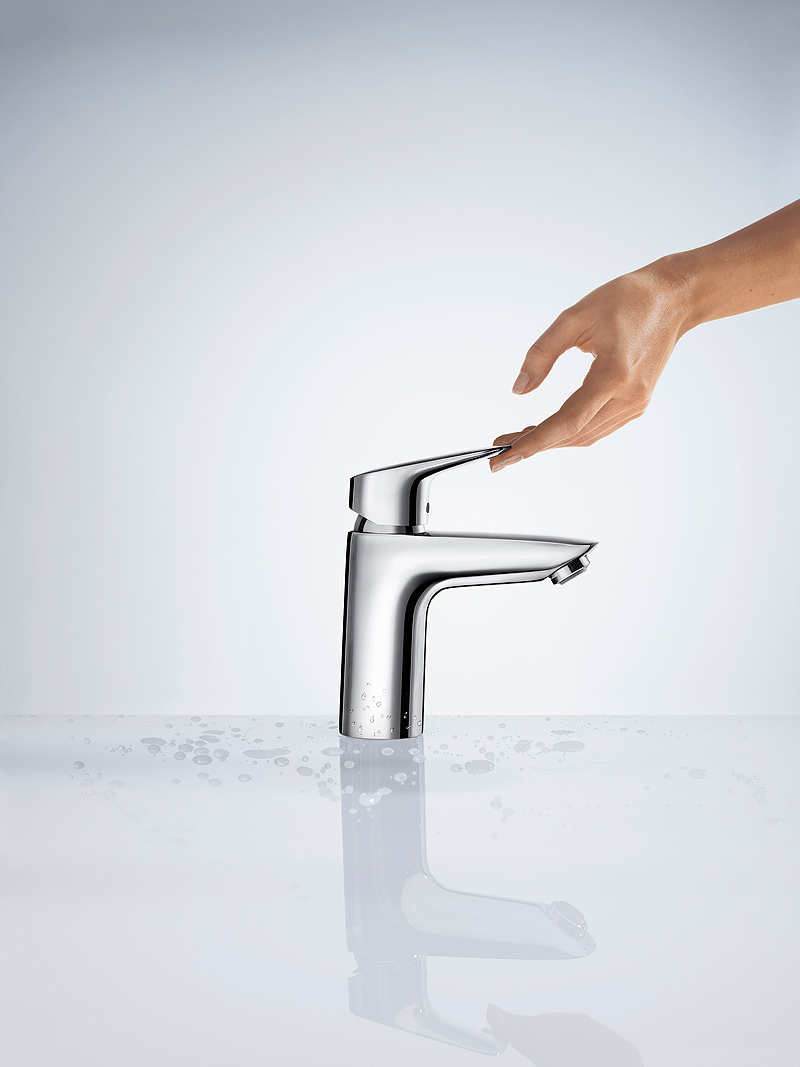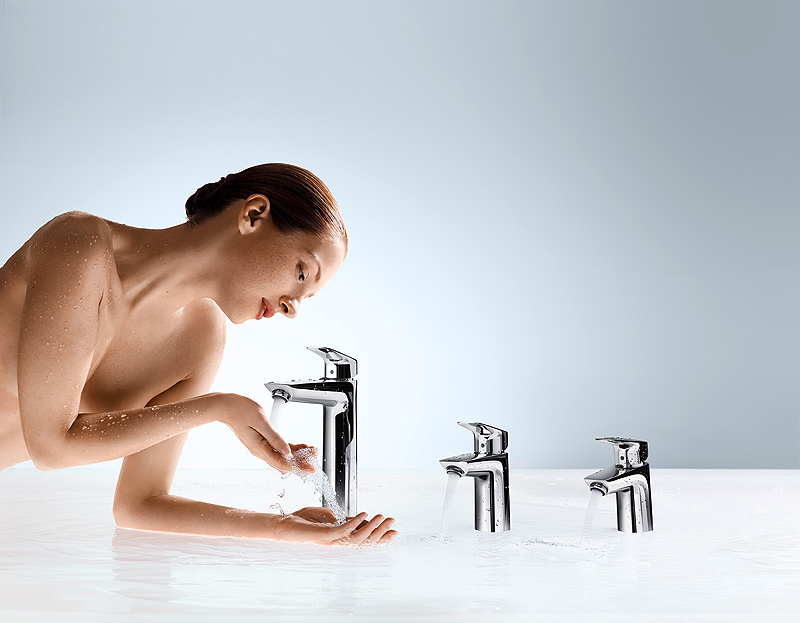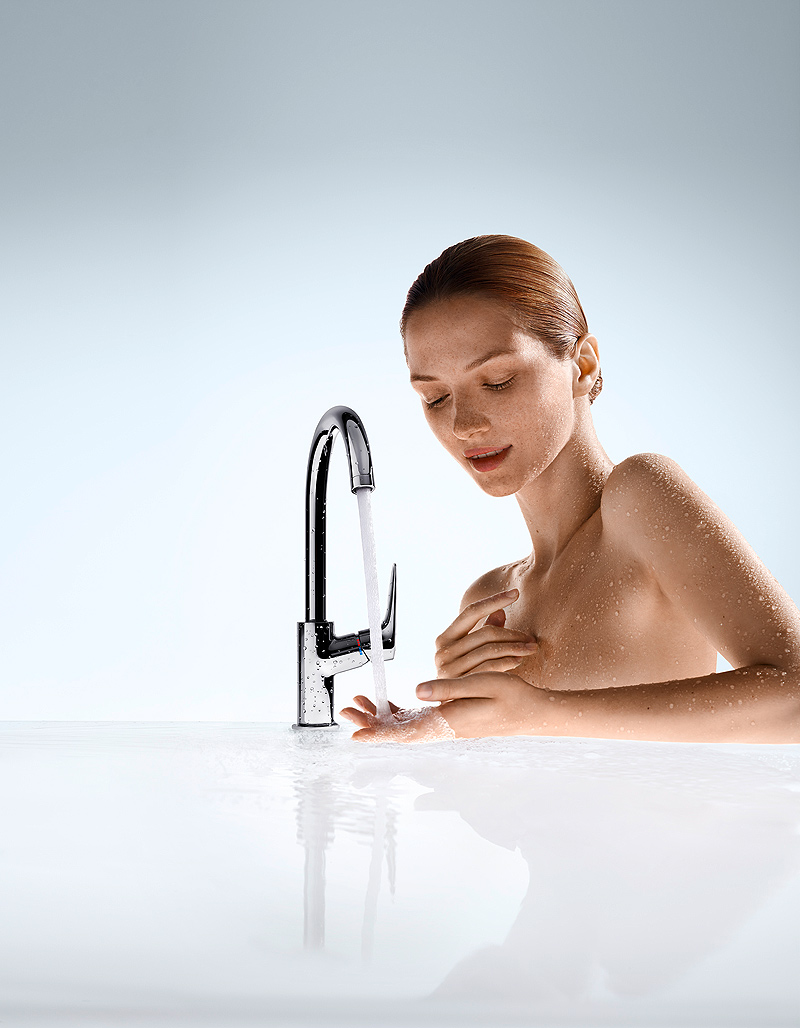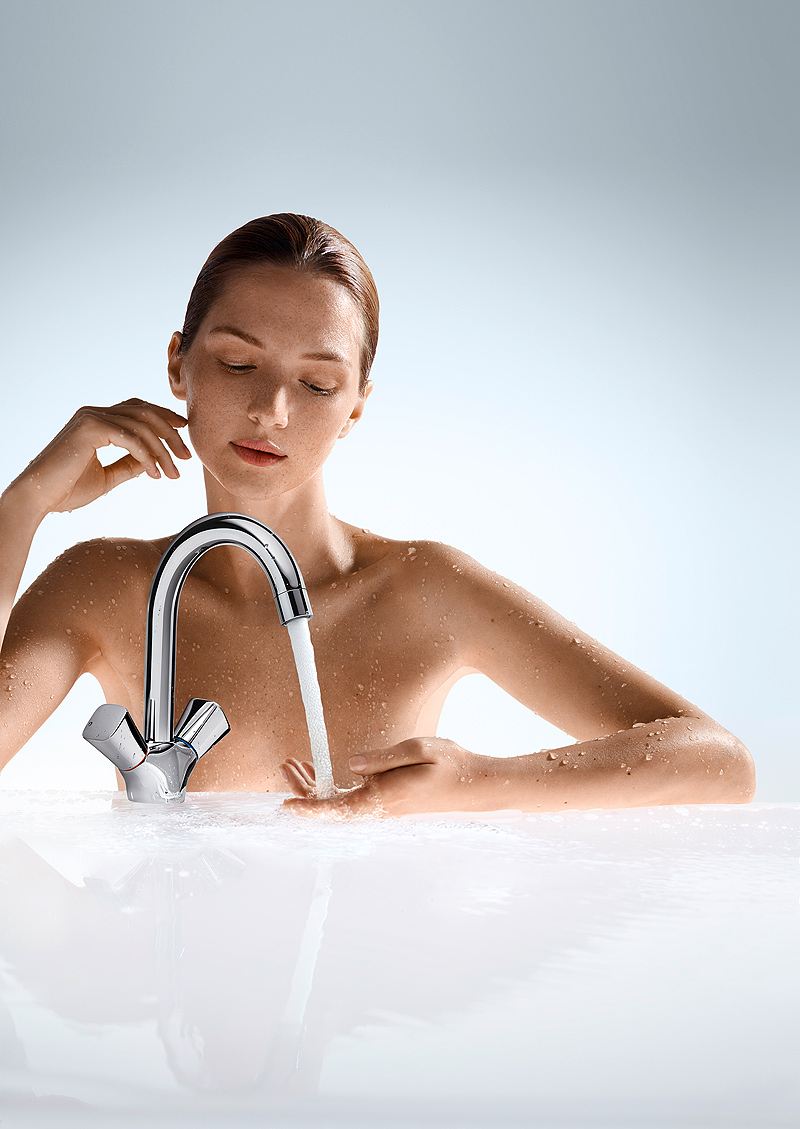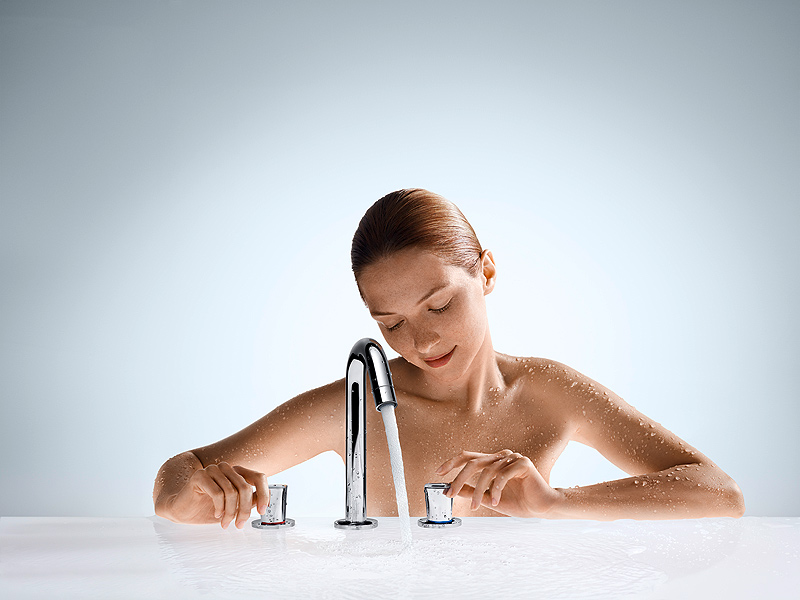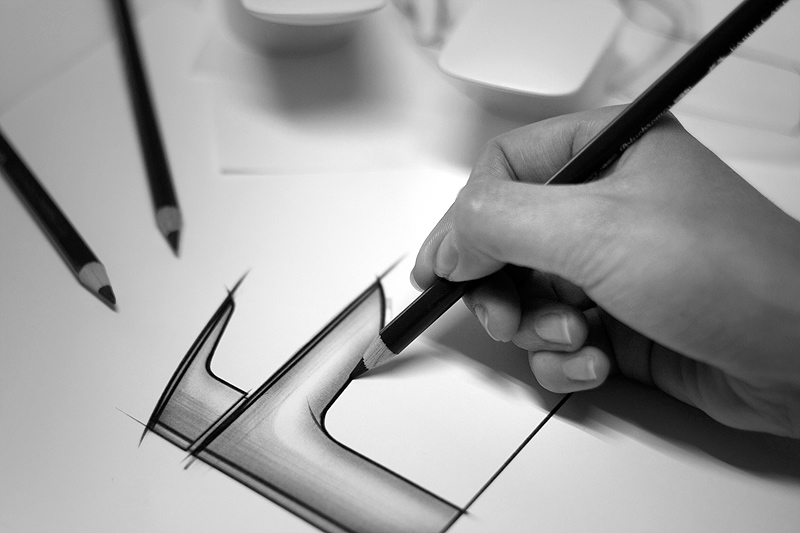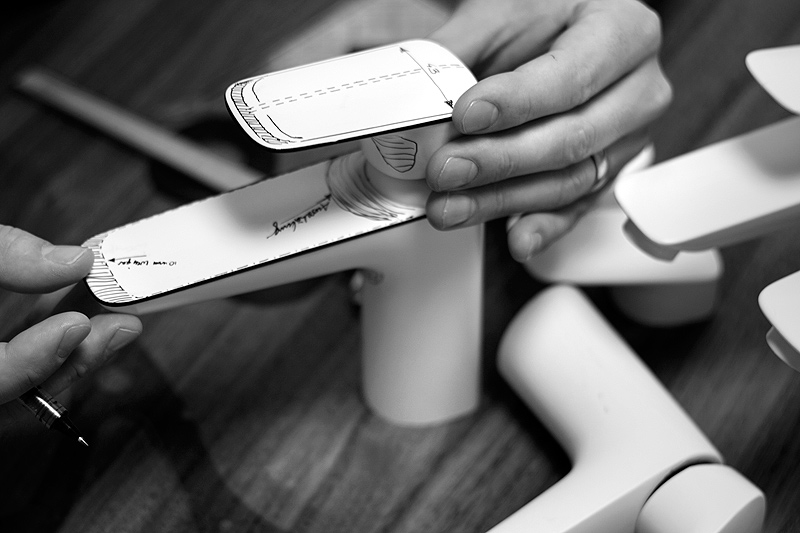 _______________________________________________________________________________________
Sobre Phoenix Design: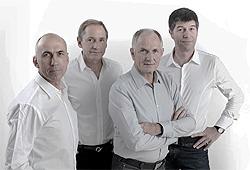 «Lógica, moral y magia» son los principios que rigen el conocido estudio alemán de diseño fundado por Andreas Haug y Tom Schönherr, Phoenix Design Stuttgart/Tokyo, cuyo trabajo se desarrolla en los campos del diseño de marca, estrategia y diseño de producto, de interfaces, consultoría y diseño avanzado.
Avalado por más de 400 premios durante los últimos 21 años, entre sus clientes figuran fabricantes de renombre internacional como Alape, Kaldewei, Laufen, Duravit, Hansgrohe, Sharp, Grundig, LG, Loewe, Gaggenau, Bosch, Siemens y Audi. Entre los galardones que han recibido destacan 15 Good Design Awards, 9 Red Dot Design Awards "Best of the Best" y 23 Design Plus Awards. Recientemente ha recibido el premio German Design Award 2012.
_______________________________________________________________________________________
Sobre Hansgrohe:
Hansgrohe es un grupo internacional, especialistas en baños y saneamientos, representado por dos marcas: Hansgrohe, que fabrica griferías y duchas para el baño y la cocina, y Axor. Ésta última es su línea de diseño que cuenta con las firmas de Patricia Urquiola,  Philippe Starck, Jean-Marie Massaud, Antonio Citterio o los hermanos Bouroullec.
La empresa fue fundada, en 1901, por Hans Grohe (1871-1955), un innovador e ingenioso industrial del tejido, en Schiltach en la Selva Negra (Alemania). En la actualidad da empleo a más de 3.300 personas en los cinco continentes, cuenta con diez centros de producción y sucursales en 42 países.
Hansgrohe se estableció en España en 1974, siendo la primera sucursal internacional del Grupo Hansgrohe. Su sede está ubicada en Molins de Rei (Barcelona), donde también se encuentra Aquademie: exposición, centro de formación y punto de encuentro para todos los amantes del baño.
_______________________________________________________________________________________
Información e imágenes facilitadas por Hansgrohe
You might also like