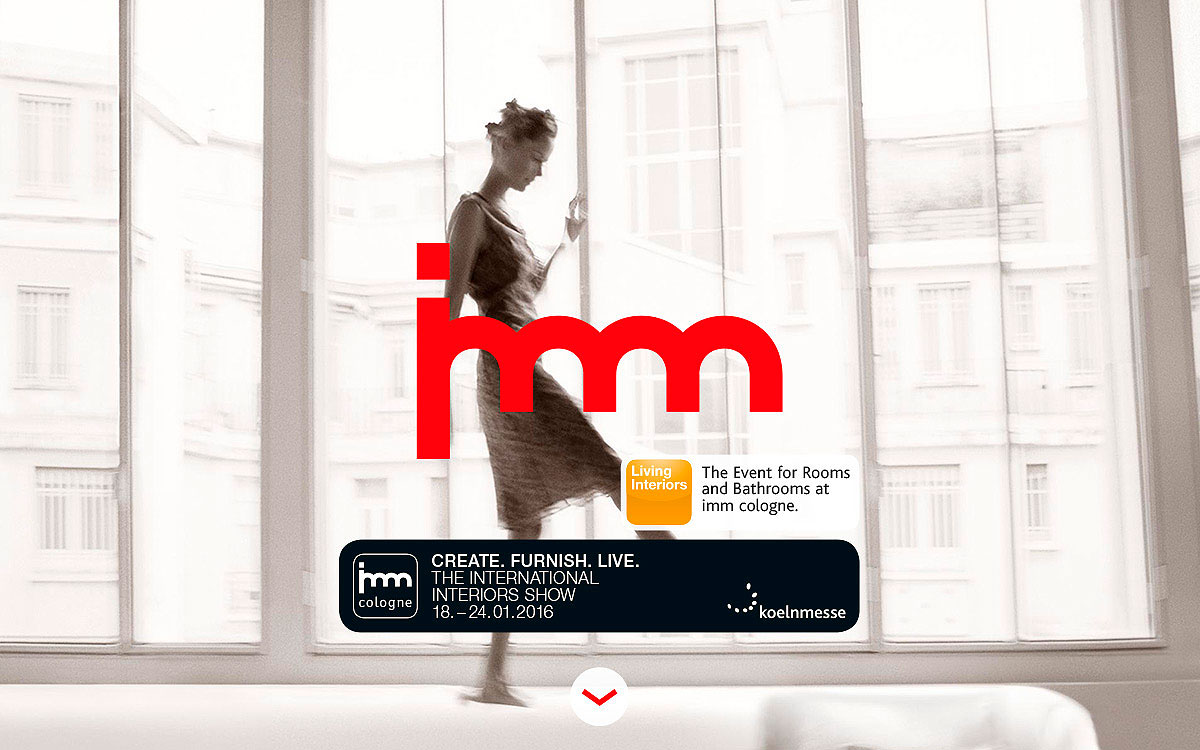 IMM COLOGNE 2016:
Como cada año, el mundo del diseño de interiores tiene su primer gran punto de encuentro en la ciudad alemana de Colonia, donde se celebra, desde hoy y hasta el día 24 de enero, la feria imm cologne. Este año, la muestra se completa con la feria Living Interiors, dedicada a los sectores del baño, pavimentos y revestimientos e iluminación.
En 2016 y aunque mantiene los formatos de exposición para continuar siendo un punto de encuentro atractivo para las grandes firmas del diseño y también para pequeños diseñadores, imm ha apostado por redefinir la estructura de Pure y concentrarla en sólo tres segmentos básicos: Pure, con más espacio para las grandes marcas; Pure Editions, donde está lo mejor del diseño y las empresas de primera líneas que marcan las tendencias; y Pure Talents, un espacio destinado al diseño joven y experimental.
---
PURE:
En este espacio, que en la edición de 2015 vio ampliada su superficie de exposición, las grandes empresas de diseño presentan su filosofía sobre el hábitat. Tradicionalmente, este segmento incluye numerosos productores italianos entre los que se encuentran Trussardi Casa, B&B Italia, Molteni, Cassina, Poliform o Verzelloni.
---
PURE EDITIONS:
Aquí se concentra lo mejor de las editoras de diseño. Los jóvenes diseñadores y los estudios de diseño independientes, junto a las startups, tienen en Pure Editions una plataforma propia para mostrar sus productos. Pero también es el pabellón preferido por firmas como Thonet, Muuto, Gubi, Vitra, Driade,  Very Wood, Sancal, Tom Dixon, Pedrali, Röshults, Petit Friture, Cap Design / Cappellini, Kettal y Fatboy, por su carácter de galería.
En este sector también tiene lugar el foro de conferencias The Stage, donde se informa y debate sobre las tendencias en el diseño, y Featured Editions, donde los expositores, que deben participar en colaboración con un diseñador, arquitecto, artista o diseñador gráfico, organizan cuidadas presentaciones.
Después de las imaginativas presentaciones del pasado año, los participantes de esta edición son: Alias, con un diseño de Alfredo Häberli, Ames (diseño: Sebastian Herkner), Cappellini (Giulio Cappellini), Conmoto (Pascal Bosetti), E15, Fatboy, Mitja (Redesign), Pedrali (Cazzaniga Mandelli Pagliarulo), Pulpo (Sebastian Herkner), Roomsafari, Sankt Johanser (Hubert and Matthias Sanktjohanser), Vitra (Dieter Thiel), Zanat (Emir Salkic) y Zeitraum (Kaschkasch).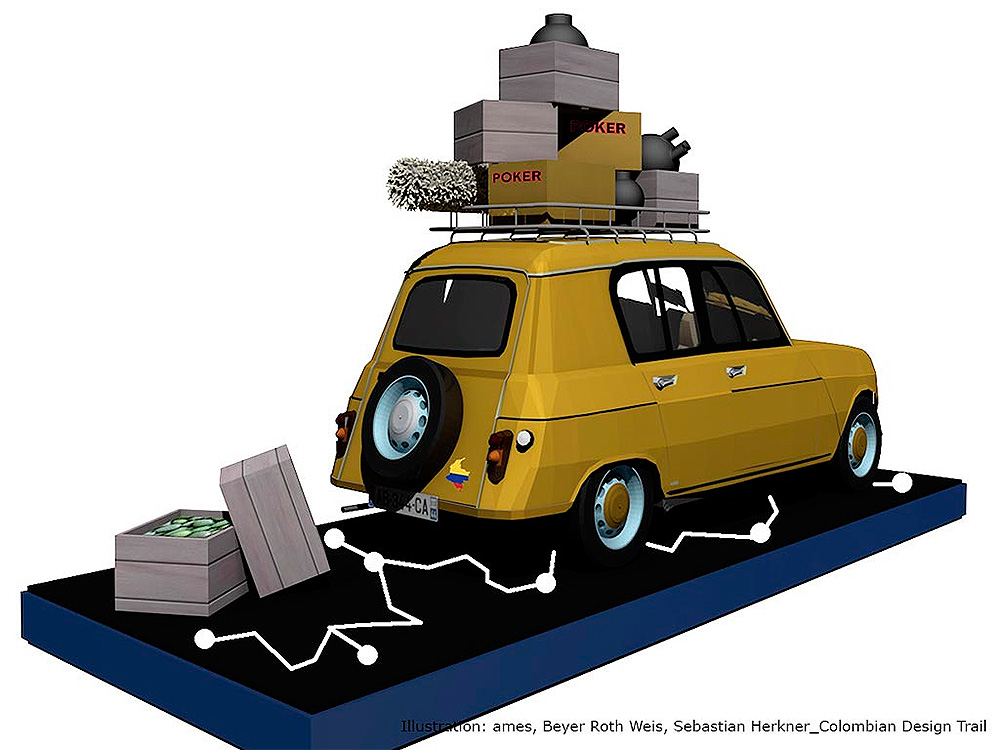 En Pure Editions también tiene lugar una de las exhibiciones que más expectación ha despertado desde su lanzamiento en 2012: Das Haus-Interiors on Stage. Das Haus ocupa unos 240 m2 en el centro de esta sección y representa un interior residencial, que ha ido variando cada año. Por este espacio, han pasado la pareja de diseñadores Doshi Levien, Luca Nichetto, Louise Campbell y Neri y Hu.
Este año, el invitado de honor de Das Has es el diseñador alemán Sebastián Herkner, quien ha diseñado una vivienda redonda y transparente, donde los elementos de pared tradicionales han sido reemplazados por materiales suaves, transparentes, cortinas perforadas de colores de PVC, tejidos industriales y ricas telas. El mobiliario interior seleccionado para equiparla, en algunos casos ha sido diseñado por él mismo, mientras que, en otros, son sus piezas favoritas de otros diseñadores.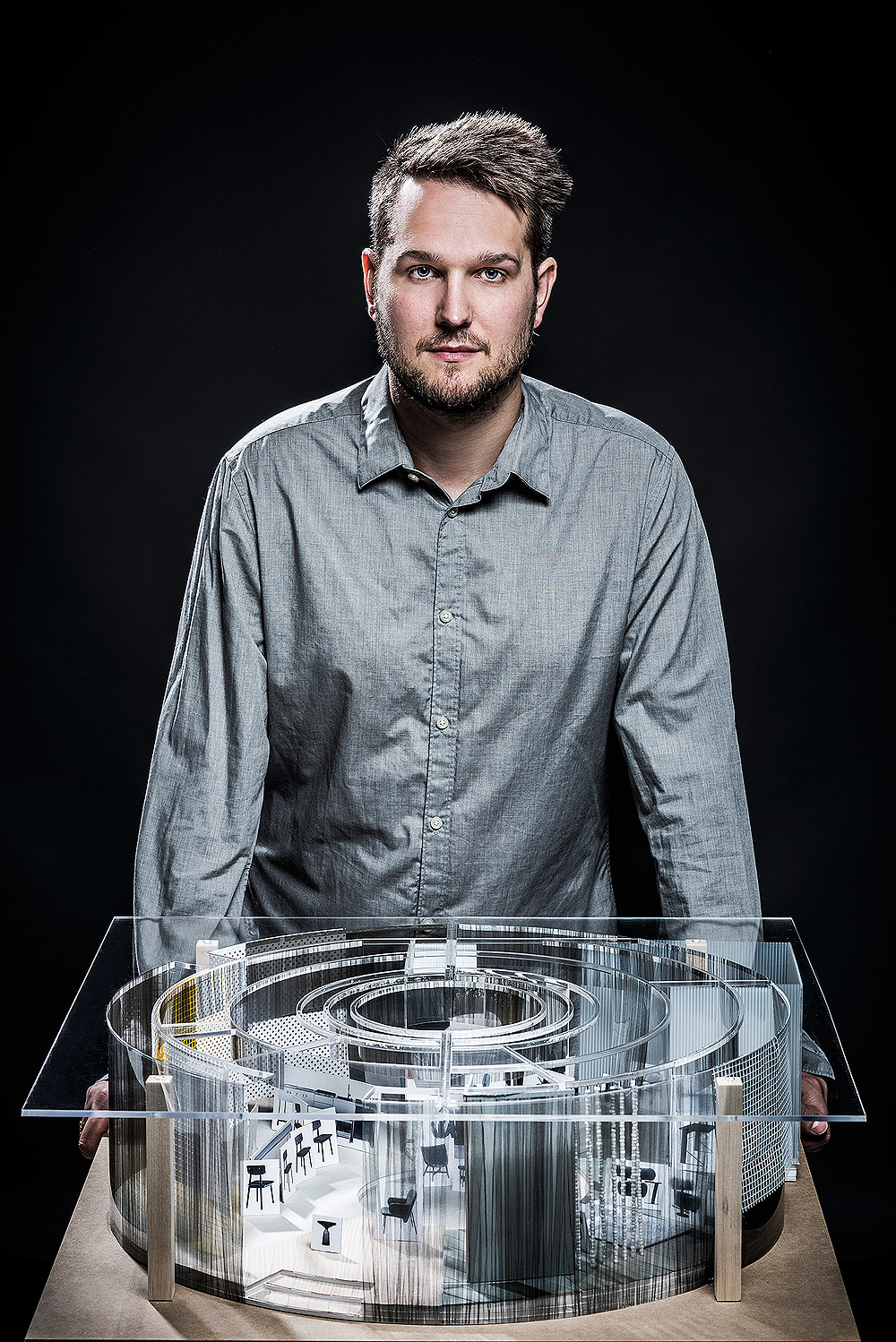 Fotografía: Koelnmesse GmbH
---
PURE TALENTS:
Éste es el espacio dedicado al diseño joven y experimental, donde laboratorios, escuelas y el Pure Talents Contest muestran conceptos de diseño para muebles y el hábitat del futuro, con productos y formas de vida creativos y sostenibles. Este año, un total de 19 diseñadores presentan sus ideas y prototipos como parte de la exposición especial del concurso.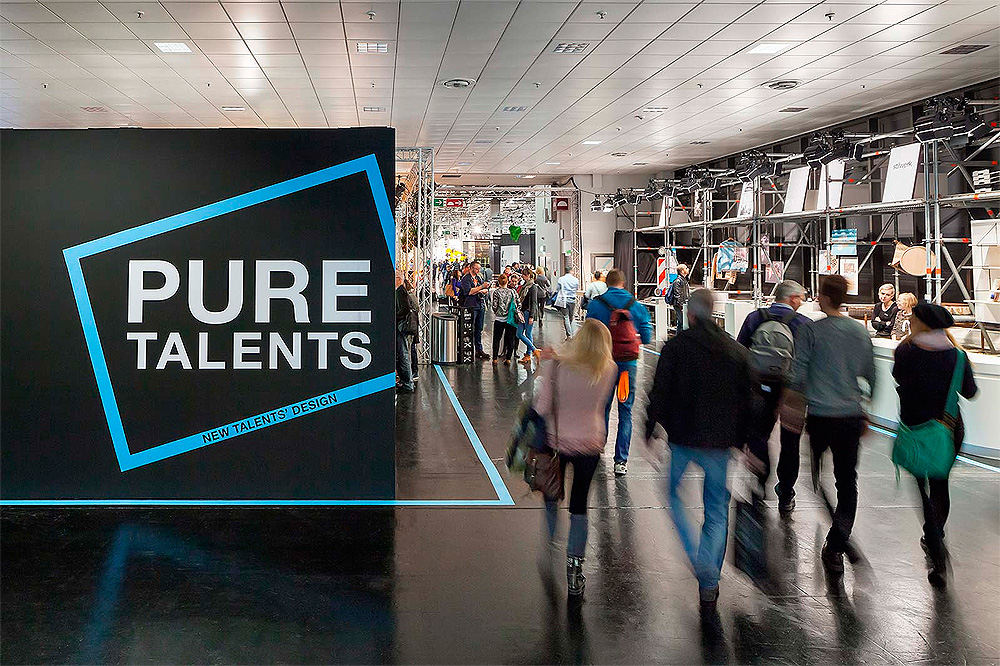 ---
COMFORT, PRIME, SLEEP, SMART Y GLOBAL LIFESTYLES:
Las tres secciones anteriores se completan con los sectores Comfort (sillones, divanes, butacas y sofás), Prime (dormitorios y salones modernos, mobiliario de madera maciza, muebles para niños, mesas, sillas, comedores, muebles de época), Sleep (colchones, sistemas, cajas con somier, camas de agua, ropa de cama y accesorios), Smart (mobiliario infantil y juvenil) y Global Lifestyles (una mezcla de categorías con expositores de Europa y Asia).
---
LIVINGINTERIORS:
Junto a imm, este año también se celebra esta feria bienal dedicada al baño, pavimentos, revestimientos, iluminación. Effegibi, Florim Ceramiche, Geberit, Hansgrohe / Axor, Keramag, Klafs, LG Hausys, thesize, Villeroy & Boch, Vola… son sólo algunas de las firmas que participan.
LivingInteriors 2016 da vida a las innovaciones y conceptos más actuales de los sectores de la decoración de interiores y baños, con Avenue conformando el punto central. A lo largo de esta calle central se exponen los numerosos stands llenos de innovaciones, representando las tendencias y conceptos del mañana, sin olvidarse del foro, con su inspirador programa de eventos y los grandes nombres del diseño.
Pero la actividad no queda limitada al interior el recinto ferial, ya que a través de toda Colonia, en tiendas, galerías y pop up, lugares fuera de la ruta tradicional… tiene lugar todo tipo de eventos especiales relacionados con el mundo del diseño.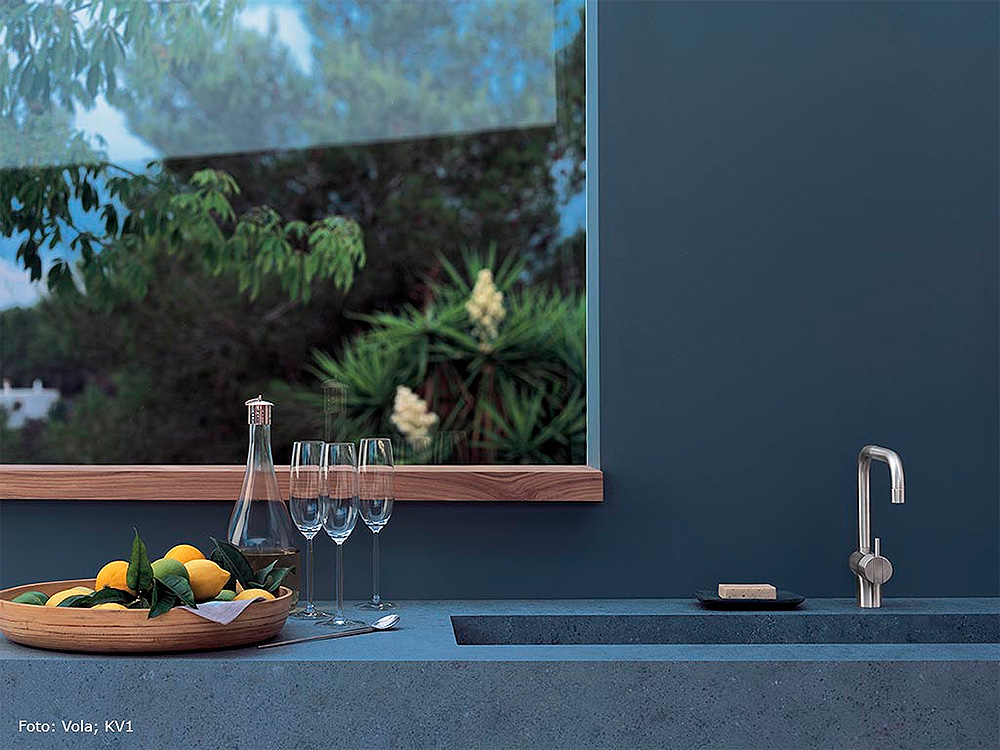 ---
PRESENCIA ESPAÑOLA:
Imm será testigo de la presencia de un importante número de marcas españolas de renombre, tanto del sector residencial como contract, en dos de sus pabellones más destacados: Pure y Pure Editions. En su edición de 2016, se podrán ver los productos de empresas como Fama, Moblibérica, Isi Contract, Novocuadro, Loyra, Trasman, Discalsa, Comotex, Systemtronic, Cármenes, GANDIABLASCO, Mobles 114, Ondarreta, Punt Mobles, Sancal, Treku, Vondom (las ocho últimas pertenecientes a la Reunión de Empresas de Diseño Español RED).
La firma valenciana GANDIABLASCO, propietaria de la firma GAN, presenta la nueva colección Silaï, formada por poufs, cojines y alfombras diseñada por Charlotte Lancelot para los GAN Espacios. Hecha de yute, Waterkeyn, el otro reciente lanzamiento de la marca, es una alfombra hecha a mano con motivos geométricos que aparecen y desaparecen de forma espontánea sobre su superficie. También presenta la alfombra Naga, un nuevo producto sobrio y atemporal 100 % pura lana, cuyos motivos geométricos son el fruto de la técnica del trenzado.
Colección Silaï de Charlotte Lancelot para GAN
Punt, la editora fundada por Vicent Martínez, presenta en Colonia los nuevos aparadores Slats de Marc Krusin; las mesas Mitis y Stockholmmedia, la última propuesta de la colección de aparadores y estantes de Mario Ruiz, premio Red Dot; la colección Breda de aire escandinavo y las sillas Mava y Whiskey, diseñadas Stephanie Jasny y Terence Woodgate, respectivamente. No podía faltar en el stand de Punt Literatura, posiblemente una de las librerías más famosas del mundo, diseñada por Vicent Martínez.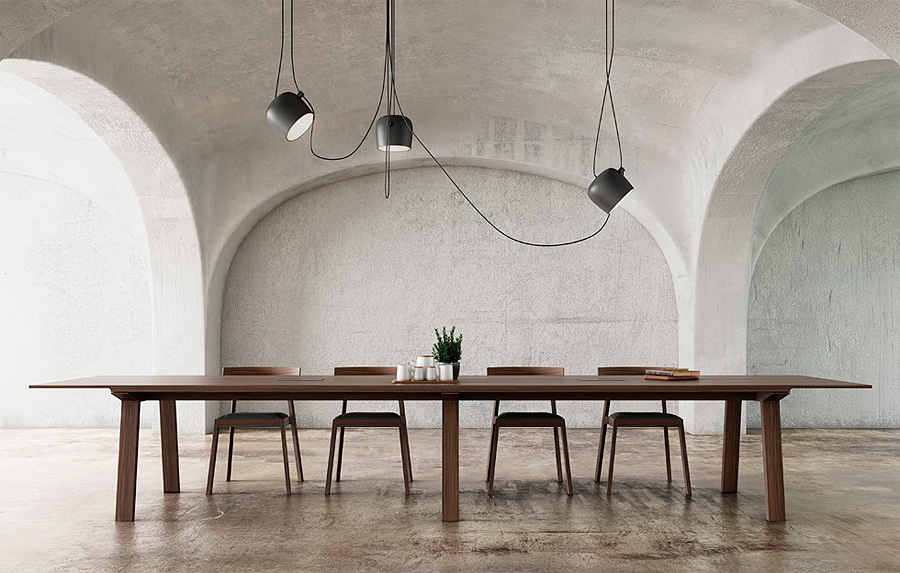 Mesa Mitis de Mario Ruiz y Punt
Otra de las firmas presentes en imm es Sancal, el proyecto de Santiago Castaño Carpena, presenta su reciente colección Majestic, basada en la sofisticación. A ella pertenecen el mini sillón Tonella de Note Design Studio, el conjunto de mesas y asientos Mosaico de Clara Portillo y Álex Selma (Yonoh), la mesa Vichy de los diseñadores franceses BrichetZiegler que apuesta claramente por la marquetería. Otra de las piezas destacadas es el sillón Tip Toe de Rafa García. Y el lanzamiento totalmente nuevo es Tortuga, una silla de lectura ideada por el estudio Nadadora.
En el stand de la empresa de mobiliario exterior Vondom, los visitantes pueden ver las colecciones Solid de Stefano Giovanonni, hecha de resina; Ulm, creada por el arquitecto Ramón Esteve (Best of the Year 2015), cuyas piezas pueden contar con luz integrada. Dos apuestas más son la silla Delta de Jorge Pensi y la luminaria Bloom, creada por Eugeni Quitllet.
Fundada por JM Massana y JM Tremoleda, Mobles 114 acude a su cita con imm con la silla de tubo metálico Tube, también diseñada por Quitllet, y Rambla, la nueva silla metálica de Martín Azúa, perfecta para jardines, exteriores y cubiertas. Azúa también firma el taburete Luco, en madera de haya y acero. Uno de sus más recientes productos es su perchero Forc, un diseño de Lagranja Design.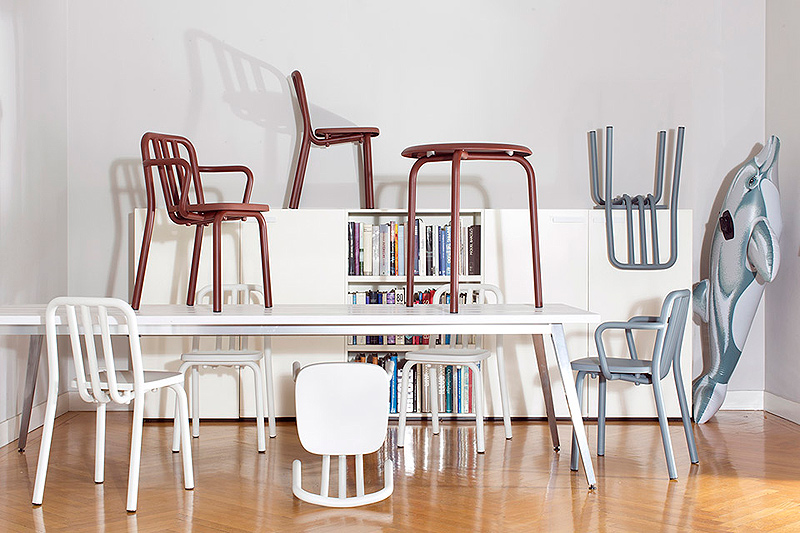 Silla Tube, diseñada por Eugeni Quitllet para Mobles 114
Por último, los visitantes pueden ver los diseños de las últimas propuestas de Systemtronic, como la sombrilla Sou de Tomoya Tabuchi; las estanterías Koku de Hugo Tejada; la familia Conee, creación de Victor Carrasco que incluye piezas cónicas tales como maceteros, parasoles, papeleras y poufs tapizados con ruedas. También la colección Green Cloud, una línea de maceteros diseñados por Mermelada Studio.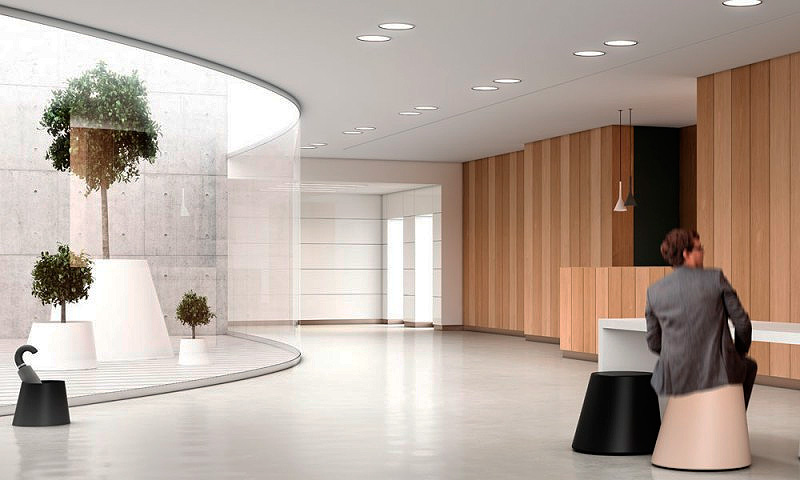 Colección Conee, de Víctor Carrasco para Systemtronic
---
Información e imágenes en la web de imm cologne, Mueble de España y las webs de la firmas
You might also like