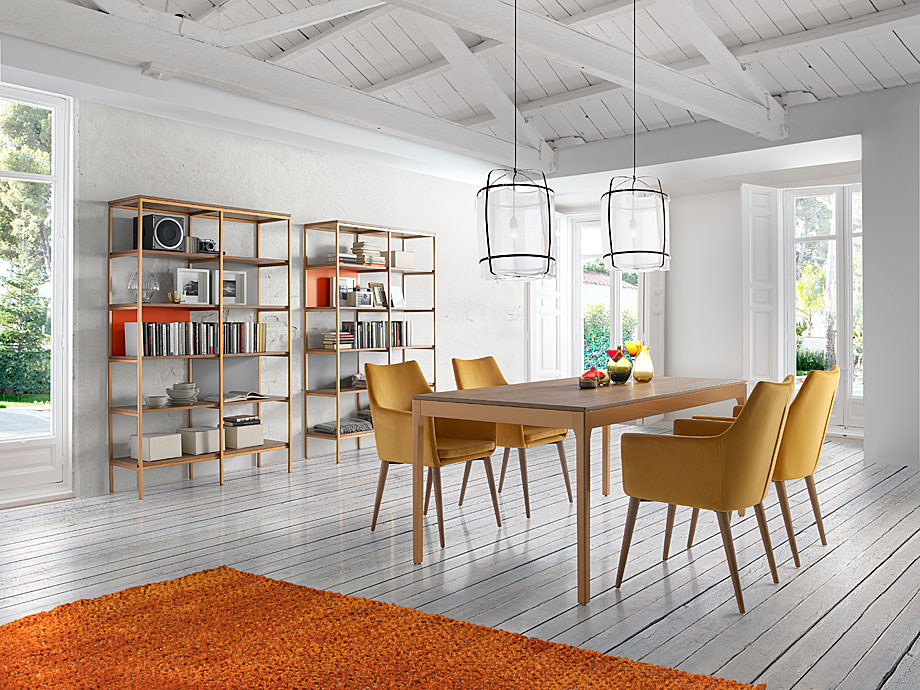 COPPER:
Copper es uno de los últimos trabajos realizados por edeestudio para Valencia Rattan, una firma valenciana, situada en la localidad de Vallada y muy vinculada al mobiliario de exterior de rattan. Esta nueva colección de mobiliario interior de Esther Albert y Eduardo Alcón para el hogar está compuesta por aparadores, estanterías, módulos y alacenas.
Las diferentes piezas están realizadas en chapa de nogal o roble, donde los elegantes colores de las lacas para los frentes de los cajones y puertas correderas hacen que la colección se adapte a todos los espacios actuales. Sin embargo, la característica principal es el acabado cobre de las patas que da nombre a la colección (Copper significa cobre en inglés).
---
LAS IMÁGENES:
---
SOBRE EDEESTUDIO: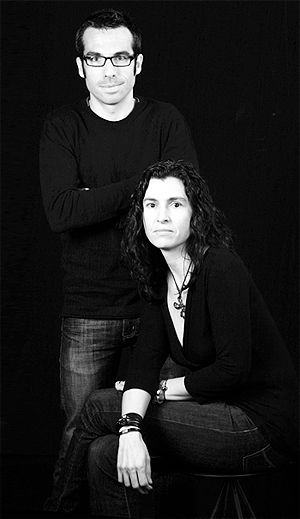 La inquietud conjunta por el diseño y la motivación creativa que conlleva llevaron a la interiorista Esther Albert (Albaida, 1972) y al diseñador industrial Eduardo Alcón (Valencia, 1978) a fundar edeestudio a finales de 2008.
Con sede en Valencia, edeestudio trabaja en los campos del diseño industrial, gráfico, multimedia, dirección de arte e interiorismo. Su objetivo se centra "en transmitir al cliente una idea innovadora y original acorde a las necesidades del mercado, sin olvidar su carácter funcional y estético, implicándonos en todos los procesos del proyecto, desde su concepto inicial hasta su desarrollo".
En la actualidad, edeestudio trabaja con varias empresas, algunas de las cuales han confiado la dirección de arte al estudio.
En el año 2010, recibieron el primer premio del II Concurso de Mobiliario de Arteespaña (Madrid) y quedaron finalistas en el XV Concurso Internacional de Diseño Industrial del Mueble CETEM, de Yecla (Murcia). El perchero de pie Spring, diseñado para la empresa Imaginaierro, fue seleccionado para el Book of the Year 2011.
---
SOBRE VALENCIA RATTAN:
La empresa de mobiliario Valencia Rattan se constituyó en Vallada (Valencia / España) en un caluroso mes de agosto del año 1991 como un proyecto sencillo en el que intervinieron emprendedoras personas. En sus inicios, se instalaron en Montesa. Más tarde, se trasladaron a su sede actual en Vallada. El proyecto inicial se ha ido ampliando ante la necesidad de competir en un mercado cada vez mayor y más exigente.
Desde sus modernas instalaciones en Vallada, se gestiona la llegada, la transformación y la distribución  de  los productos a través de su profesional red comercial, tanto al mercado nacional como a los diferentes países de todo el mundo. Como ejemplo de empresa preocupada por el medioambiente, Valencia Rattan,  ha adaptado sus instalaciones para que sean lo menos contaminantes posible.
---
Información facilitada por Edeestudio y en Valencia Rattan. Imágenes facilitadas por Edeestudio
You might also like