PLURALIS:
La mesa Pluralis es, hasta el momento, el último producto que el diseñador danés Kasper Salto ha desarrollado para la empresa Fritz Hansen después de la silla y el taburete Ice, la mesa auxiliar Little Friend y la silla y el taburete Nap. El diseño ligero y funcional de la mesa hace que resulte fácil crear con ella el ambiente adecuado, ya sea formal o informal.
El nombre Pluralis (del latin «varios» o «más de uno») responde a una pieza de mobiliario que, con un diseño discreto y de calidad, puede adaptarse a diferentes situaciones tanto en el ámbito doméstico como laboral, pudiéndose utilizar como mesa de comedor, de home office, oficina, sala de reuniones o de conferencias. Teniendo en cuenta esta doble identidad doméstica-laboral, Pluralis también ofrece funciones como un puente opcional para los cables para poder cargar el móvil, la tablet o el ordenador siempre que se desee.
«Quería crear una mesa de reuniones sencilla e informal que hiciera hincapié en una atmósfera serena con sus patas con forma de caballete y el tablero. Sin ningún elemento inferior que se interpusiera en el espacio para las piernas», dice Kasper Salto.
En cuanto a materiales y acabados, las patas están disponibles en aluminio pulido o con revestimiento de pintura en polvo. Estas dos opciones pueden combinarse con el sobre laminado en gris oscuro o blanco, en madera contrachapada de roble o nogal o de linóleo Mauve Brown.
Cristian Andresen, jefe de diseño de The Republic of Fritz Hansen, dice sobre esta nueva colaboración con Kasper Salto que «Pluralis es el resultado de un diseño simple y bello combinado con lamentalidad de Fritz Hansen sobre cómo debe ser un producto. Hemos tenido una colaboración muy fructífera con Kasper Salto porque conoce muy bien el ADN de la compañía. Se podría decir lo mismo de su trabajo anterior con la silla Nap y la mesa Little Friend, que hicimos juntos. La mesa Pluralis no es una excepción, ya que es el epítome de un diseño duradero, materiales de calidad y artesanía.»
---
LAS IMÁGENES:
---
SOBRE KASPER SALTO: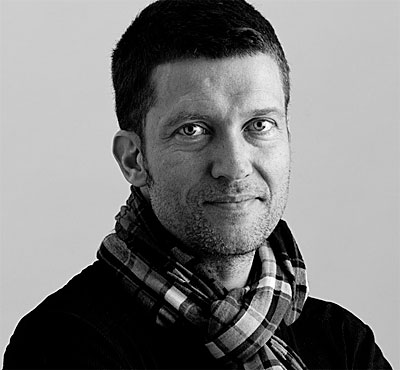 Graduado en la Escuela Danesa de Diseño de Copenhague y formado también como ebanista desde 1985 a 1988, el trabajo de Kasper Salto se caracteriza por el uso de formas simples, el respeto por los materiales, una buena artesanía y la creencia de que el diseño puede servir para mejorar la vida de las personas.
Después de graduarse, trabajó como freelance en el estudio de Rud Thygesen, donde conoció a Peter Stærk, fundador de la conocida marca danesa de mobiliario Botium. Stærk fue el fabricante de la silla Runner, con la que se inició la carrera del diseñador. En el año 1997, la silla fue vista por el director de diseño de la empresa de mobiliario Fritz Hansen con la que colabora desde entonces.
El diseñador abrió su propio estudio en 1998, trabajando con Fritz Hansen y desarrollando exitosos productos desde 1999, tales como la serie Ice, la mesa Little Friend y la silla Nap.
Además de enseñar en la Real Academia Danesa de las Artes, Kasper ha sido miembro de varias juntas, tales como la Asociación de la Industria Danesa del Mueble y el Consejo de Artesanía Danesa.
En 2004 y junto al arquitecto Thomas Sigsgaard, fundó la empresa de diseño Salto & Sigsgaard, especializada en el campo del diseño de producto, iluminación e interiores. En 2011, recibieron una invitación para participar en el prestigioso concurso «Nuevo mobiliario para la sala del consejo de administración en la sede de las Naciones Unidas», en Nueva York, ganando la competición.

Salto & Sigsgaard también ha organizado la exposición «Mindcraft» para el consejo de Artesanía Danesa que se celebró en el Salón Internacional del Mueble de Milán en 2013. Recientemente, el estudio ha terminado el diseño del mobiliario del foyer del famoso Radiohuset, en Estocolmo, diseñado por Wilhelm Lauritzen y construido durante la Segunda Guerra Mundial.
---
SOBRE FRITZ HANSEN:
Fritz Hansen, también conocida como Republic of Fritz Hansen, es una compañía danesa de diseño de mobiliario fundada, en 1872, por el carpintero del mismo nombre.  A lo largo de su casi siglo y medio de trayectoria, diseñadores de prestigio como Arne Jacobsen, Poul Kjærholm, Hans J. Wegner y Piet Hein han trabajado para la firma. Actualmente, colaboran con Fritz Hansen diseñadores como Hiromichi Kono, Cecilie Manz, Kasper Salto, Piero Lissoni o Jaime Hayon.
---
Información facilitada por Fritz Hansen y en la web de Kasper Salto. Imágenes facilitadas por Fritz Hansen

You might also like