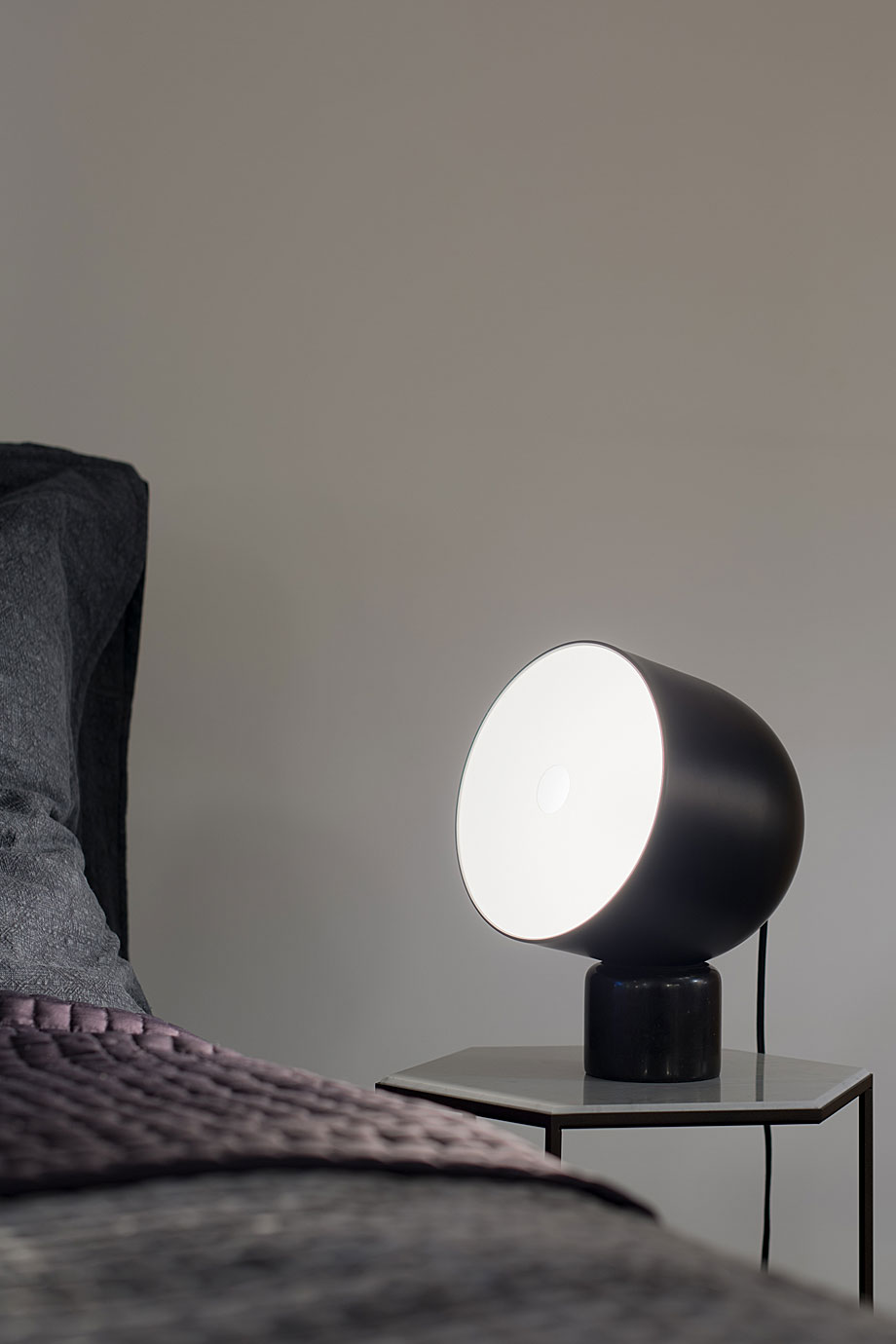 FARO LAMP:
La lámpara Faro es uno de los últimos trabajos de LaSelva, un estudio de diseño con oficinas en España y México, que aboga por un diseño de producto inteligente y formalmente sencillo. Este nuevo proyecto de Manuel Bañó y David Galvañ, que produce la empresa danesa Bolia, es una lámpara de mesa ajustable formada por dos cuerpos independientes (la base y la tulipa), que se mantienen unidos sin necesidad de ningún tipo de herraje.
Esto es posible a que la base cilíndrica, realizada en mármol, cuenta con un imán en la parte superior que permite que la tulipa se mantenga en la posición correcta. Además, el imán está rodeado de fieltro, asegurando y aportando mayor estabilidad a la superficie de apoyo. Además, la pantalla puede girar 360º en horizontal y 45º en vertical, manteniendo la base en la misma posición. Su forma esférica hace posible que pivote respecto a la base, permitiendo al usuario dirigir el haz de luz en diferentes direcciones.
La tulipa, que se cierra con una pieza de polipropileno translúcido, está disponible en negro mate, negro brillo y latón envejecido, mientras que la base es de mármol negro.
Medidas: 19 x 19 x h 26 cm.
---
LAS IMÁGENES:
---
EL CONCEPTO: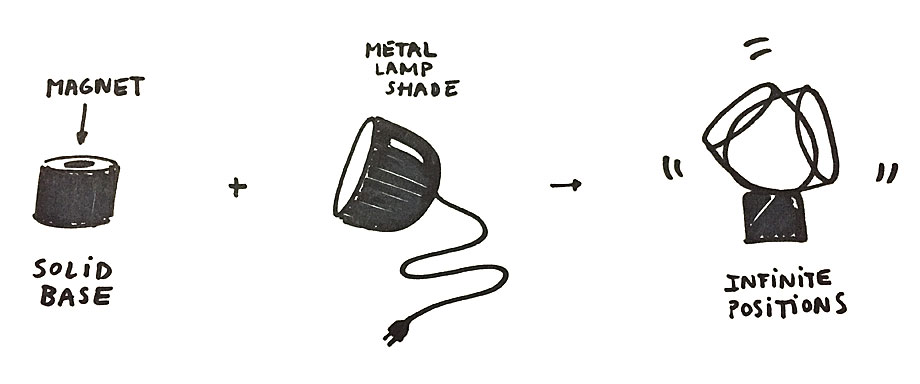 ---
SOBRE LASELVA STUDIO: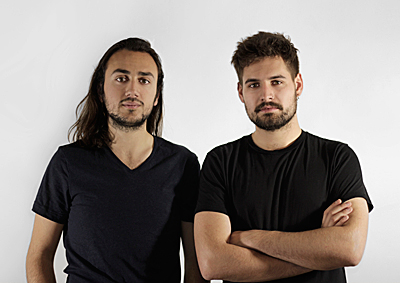 LaSelva es un estudio de diseño, que trabaja desde España y México, peocupado por el uso honesto de los materiales y las formas, basado en una lógica constructiva y productiva, proponiendo objetos contemporáneos y sencillos, fáciles de interpretar y usar.
Tras años de experiencia con marcas de talla internacional como BoConcept (Dinamarca), Universidad UCH CEU (España), John Lewis (Inglaterra), Universidad de Valencia (España) o Central Saint Martins College of Art (Inglaterra), Manuel Bañó y David Galvañ han diseñado una amplia variedad de productos basados en nuevas necesidades y perfiles de usuario, con una gran atención detalle y al estudio de nuevos materiales.
A lo largo de su trayectoria, Manuel y David han recibido diversos galardones como el primer premio Design a Cool Cup, organizado por BoConcept en 2012; el segundo premio en Cevisama Indi 2013; el primer premio de la primera edición de Valencia Produce, en Feria Hábitat Valencia 2014;  el iF Design Award 2015 en la categoría «Packaging» (Alemania); y el Best of the Year 2015 de la revista Interior Design (Nueva York), en la categoría «Suelo y azulejo.»
---
SOBRE BOLIA:
Bolia es una firma danesa, fundada en el año 2000, que fabrica mobiliario, iluminación y complementos para el hogar y la oficina de diseño escandinavo. Lars Lyse Hansen es el director ejecutivo de la empresa, que cuenta con un equipo de diseño formado por más de 50 profesionales. Aunque es original de Dinamarca, Bolia tiene tiendas en otros países como Noruega, Suecia y Alemania. Además de contar con establecimientos físicos, también dispone de una tienda online y una APP para móviles, con el fin de ofrecer a sus clientes una "doble experiencia social y digital".
Los muebles de Bolia están fabricados artesanalmente en Dinamarca y cuando se fabrican fuera de este país recurren a una escogida seleccion de fabricantes de mobiliario europeos. En la fabricación de sus productos emplean materiales de alta calidad como la madera maciza, la lana, el metal y el cuero. Las tapicerías de sus muebles y sofás están hechas de lana 100% o poliéster reciclable, 100% libres de metales pesados tales como níquel, plomo o cromo. Sus cueros son seleccionados a mano y producidos sin ningún uso de PCP o CFC.
---
Información e imágenes facilitadas por LaSelva
You might also like