DELTA:
Delta es el primer producto de la editora Woodendot en colaboración con LaSelva Design Studio, el despacho formado por David Galvañ y Manuel Bañó. Se trata de un sistema de estantería modular expandible que destaca por su simplicidad y por sus formas geométricas puras y honestas que, al conectarse entre sí, provocan una continuidad ininterrumpida.
Las barras transversales triangulares horizontales se unen a 90 grados con los largueros triangulares verticales, creando una estructura estable. Los estantes encajan con las barras transversales y, al mismo tiempo, se mantiene una distancia de separación con las patas, generando un vínculo entre las piezas.
La colección Delta consta de cuatro módulos divididos en dos tipos de ancho y dos alturas. Los módulos pueden combinarse entre sí tanto en línea recta como en un ángulo de 90°. La unión de dos módulos crea un nexo entre ellos y los dos triángulos se vuelven más grandes al establecer la conexión. Un módulo comienza donde el otro termina.
Todas las piezas se fabrican en roble macizo y están disponibles en roble negro teñido y en roble natural. Los estantes de marco sólido tienen un aspecto robusto, pero su peso no afecta la estabilidad del producto. El sistema se completa con una serie de bandejas que responden a necesidades adicionales y que, al tener la misma forma que los estantes, se genera un vínculo entre el producto y cada uno de los accesorios.
---
LAS IMÁGENES:
---
SOBRE LASELVA DESIGN STUDIO: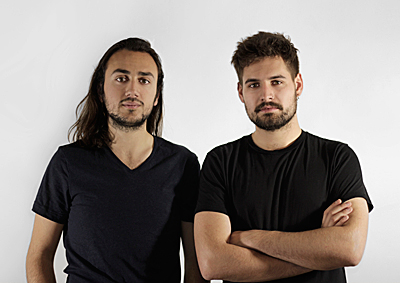 LaSelva es un estudio de diseño, que trabaja desde España y México, peocupado por el uso honesto de los materiales y las formas, basado en una lógica constructiva y productiva, proponiendo objetos contemporáneos y sencillos, fáciles de interpretar y usar.
Tras años de experiencia con marcas de talla internacional como BoConcept (Dinamarca), Universidad UCH CEU (España), John Lewis (Inglaterra), Universidad de Valencia (España) o Central Saint Martins College of Art (Inglaterra), Manuel Bañó y David Galvañ han diseñado una amplia variedad de productos basados en nuevas necesidades y perfiles de usuario, con una gran atención detalle y al estudio de nuevos materiales.
A lo largo de su trayectoria, Manuel y David han recibido diversos galardones como el primer premio Design a Cool Cup, organizado por BoConcept en 2012; el segundo premio en Cevisama Indi 2013; el primer premio de la primera edición de Valencia Produce, en Feria Hábitat Valencia 2014;  el iF Design Award 2015 en la categoría "Packaging" (Alemania); y el Best of the Year 2015 de la revista Interior Design (Nueva York), en la categoría "Suelo y azulejo."
LASELVA EN INTERIORES MNIMALISTAS
---
SOBRE WOODENDOT:
Woodendot es una joven editora de mobiliario y complementos de madera, cuya filosofía se basa en la sostenibilidad, la producción artesanal y el desarrollo. Está dirigida por Daniel García, que ejerce como director creativo y diseñador de producto, junto a María José Vargas, ingeniera de diseño, responsable de diseño y comunicación.
Ambos diseñan y fabrican, en colaboración con artesanos especializados, productos con personalidad, cercanos, de calidad, atemporales y duraderos, tratando de evitar la acumulación de residuos innecesarios. En el estudio, se estudia el ciclo de vida de los productos y seleccionan las materias primas y los procesos más respetuosos con el medio ambiente.
Su centro de producción se encuentra en Íscar (Valladolid / España), localidad situada en pleno corazón de la vallisoletana Tierra de la Pinares, que cuenta con la tradicional dedicación de sus habitantes al trabajo artesano de la madera. Además, los productos de Woodendot pueden adquirirse online en su propia web.
WOODENDOT EN INTERIORES MINIMALISTAS
---
Información e imágenes facilitadas por ambas firmas
You might also like