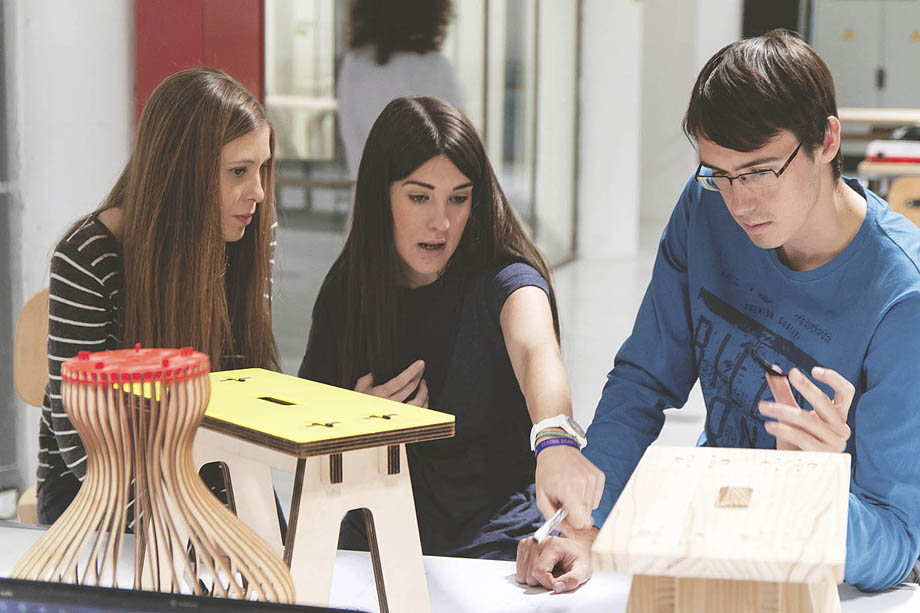 DESIGN FEST 2017:
Desde hoy miércoles y hasta el próximo sábado, el IED Madrid, en su sede del Palacio de Altamira, abre sus puertas a todos los ciudadanos para celebrar su tercer festival del diseño: Design Fest. Esta cita anual gira en torno a los conceptos del «diseño» y la «creatividad» a través de múltiples actividades (talleres gratuitos, exposiciones, charlas, conciertos y performances), relacionadas con el diseño  de moda, de producto, de interiores y diseño audiovisual y gráfico. Durante estos cuatro días, desde las 11.00 hasta las 22.30, se ofrecerá una programación con múltiples actividades y para todo tipo de público.
Algunas de las actividades son:
MIÉRCOLES:
El arte de la capa: de Alatriste a Supermán: El arte de sastrería al servicio de la prenda más icónica: la capa. Aprende el oficio de sastre y construye tu propia capa.
Masterclass de la ilustradora Sara Herranz: Sara Herranz ha ilustrado para marcas com Elie Saab, Gucci, Chanel, Reebok y Samsung, y para publicaciones como Vogue. En su clase, mostrará la ilustración como herramienta de expresión gráfica para construir historias.
Proyección de videomapping: La fachada interior del IED Madrid cobra vida con un videomapping que la invade de colores y texturas, y un sinfín de efectos que sorprenderán a los asistentes.
JUEVES:
Coloquio «La moda de nuevo género»: Ungender, genderless, genderfluid o genderfree. El género nunca ha estado tan presente en la moda. Las firmas Palomo Spain y Chromosome Residence participarán en un coloquio sobre el tema.
Deep Resonance by Román Torre: Live Performance: Toda la información que nos llega del llamado Espacio Exterior nos llega a La Tierra a través de, sobre todo, radiotelescopios. Las agencias espaciales escuchan el universo y nos devuelven un sinfín de sonidos redundantes y señales eléctricas que son los ecos que los cuerpos celestes nos mandan. Deep Resonance toma este sistema de medición y exploración espacial como inspiración para construir un espectáculo audiovisual de luz, sonido y electrónica.
VIERNES:
Pasear para imaginar, diseñar para habitar. Códigos urbanos de Malasaña:

Se propone una actividad dividida en dos fases: un recorrido para analizar los distintos elementos que configuran el paisaje urbano y debatir sobre nuevas formas de construir la ciudad y de habitarla, y un taller en el que se observan los espacios del barrio desde otras perspectivas y se elaboran propuestas de diseño alternativas a través de la estrategia de la «deriva».
Taller «Moldeando»: Todo se crea a partir de un molde: un jarrón, un plato, un anillo…. Entiende cómo se fabrican las cosas y disfruta de la experiencia de trabajar con moldes para crear distintas composiciones. También el sábado.
Taller «Paisajea con Fosfatina»: Para adentrarse en el universo de la serigrafía y confeccionar una obra experimental usando varias técnicas de reproducción artística. También el sábado.
SÁBADO:
Concurso «Bicis con sello»: ¿Tienes una bicicleta atractiva, diferente, customizada o llamativa? IED Madrid organiza un concurso de bicicletas de autor, con premio en metálico.
Workshop «Emojinarium» (dirigido a niñas y niños de 9 a 13 años): Dos puntos y un paréntesis pueden significar una sonrisa. Taller para aprender a expresar emociones con el menor número de trazos posibles y crear personajes propios.
Workshop «Costura a lo grande»: Súmate al equipo de ArquiCostura y diseña una pieza a gran escala para cubrir el edificio de IED Madrid en pleno centro.
Workshop «DecoVirtual»: Aprende a diseñar espacios de manera virtual y analógica, y muestra tu trabajo a través de unas gafas 3D.
TODOS LOS DÍAS:
Exposición de diseño socialista polaco y checo de los años 60: La exposición es una muestra del mobiliario y objetos de uso cotidiano de la época en los países socialistas Polonia y Checoslovaquia.
Exposición y taller #SalvemosLosMuebles – IKEA: Una apuesta por el modelo circular que pretende identificar nuevas oportunidades a lo largo de toda la cadena de valor, desde la materia prima hasta nuevos servicios a sus clientes, y así dar respuesta a las tendencias de personalización, reparación y mercados de segunda mano. También habrá un taller para aprender a customizar muebles.
Exposición The Art of Transformation: La artista Yulia Yadryshnikova nos invita a ver el patronaje de moda desde múltiples perspectivas para entender el viaje técnico entre el 2D y el 3D.
La programación completa con horarios y el formulario para apuntarse a los talleres gratuitos se puede encontrar en la web Designfest.es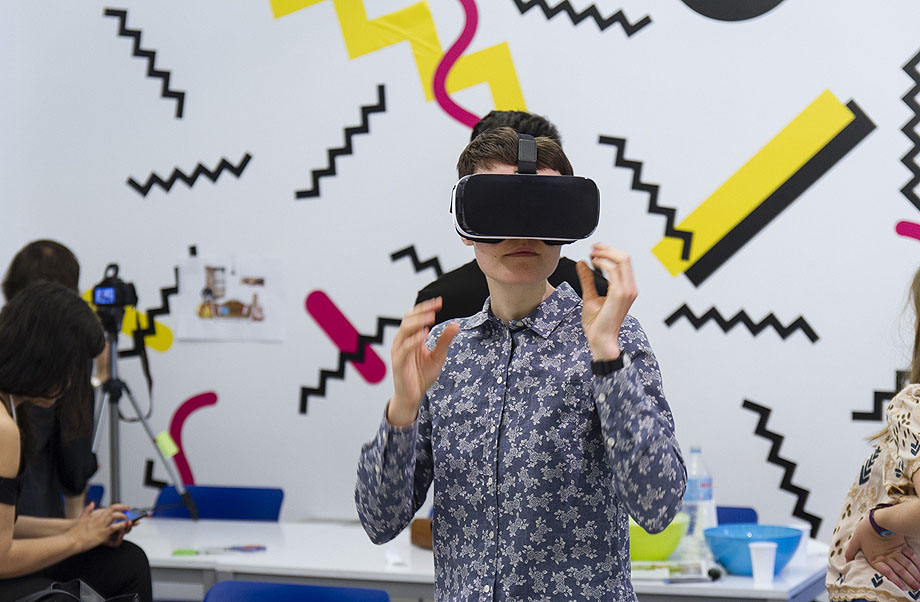 ---
"III DESIGN FEST":
17-20 de mayo.
Horario: 11.oo-22.30 horas.
Palacio de Altamira del IED Madrid.
Calle Flor Alta, 8.
 Madrid (España).
---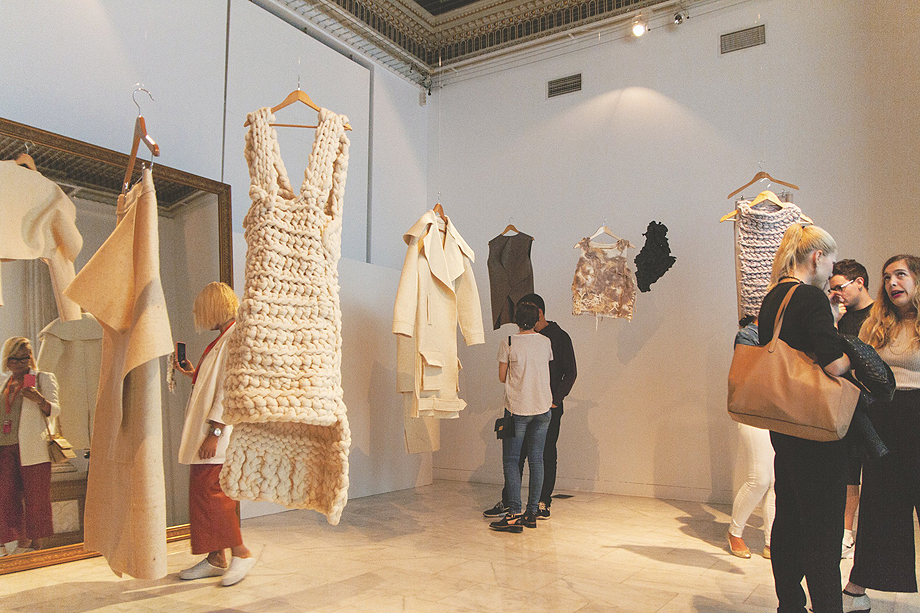 ---
SOBRE EL IED MADRID:

El IED Madrid es un Centro Privado de Enseñanzas Artísticas Superiores de Diseño que pertenece al Grupo IED, un network internacional de educación en Diseño y Management que nace en Italia, en 1966, y hoy cuenta con once sedes repartidas entre Italia, España y Brasil. El IED Madrid comienza su actividad en 1994 y, actualmente, cuenta con tres sedes en la ciudad.
Estos 20 años de existencia de IED Madrid se traducen en una amplia oferta formativa con un modelo académico innovador, único y reconocible capaz de adaptarse a las necesidades de una sociedad en constante evolución, que ha derivado en un gran número de alumnos premiados en concursos nacionales e internacionales de prestigio, desfilando en las mejores pasarelas y con proyectos reales realizados en estrecha colaboración con empresas del sector. Desde su apertura, IED Madrid ha formado a más de 18.000 alumnos y cada año cuenta con 1.500 nuevos estudiantes.
El IED Madrid ofrece Grados en Diseño, Ciclos Formativos de Grado Superior, Títulos de Técnico Superior de Artes Plásticas y Diseño, Diplomas IED, Cursos de un Año, Másteres, Másteres Intensivos, Masters of Design and Innovation, Cursos de Especialización, Cursos de Verano y Junior Courses.
---
Información e imágenes facilitadas por el IED Madrid
You might also like