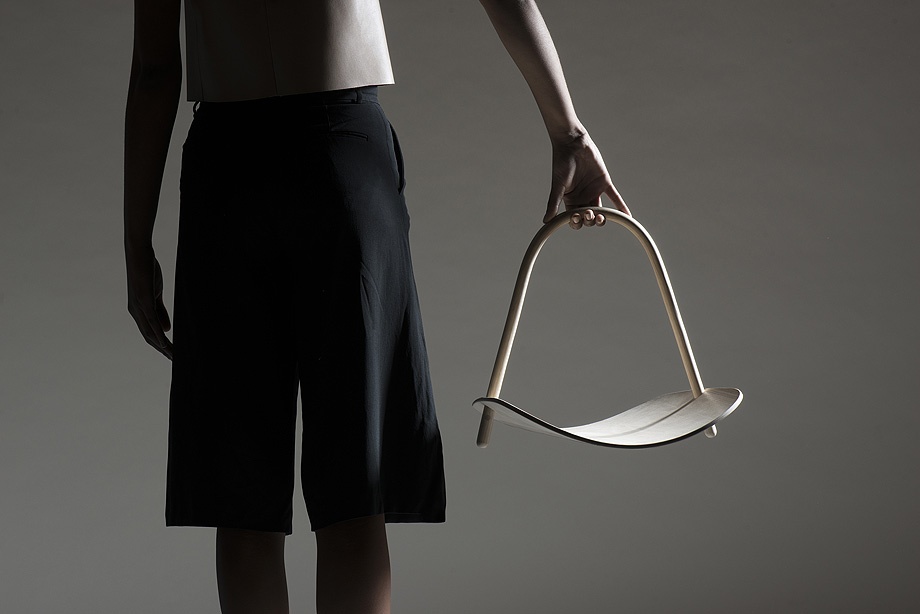 BASKET:
Después de la silla Pair, Basket es la segunda colaboración entre Layer, el estudio de diseño de Benjamin Hubert, y la firma de mobiliario Fritz Hansen, incluida en su colección de accesorios Objects. La cesta, que fue presentada durante la Milan Design Week 2018, destaca por sus sencillas líneas orgánicas inspiradas en los muebles clásicos de la firma fundada en 1872.
La cesta, que ha necesitado de seis meses de desarrollo, combina dos formas de trabajar la madera que han hecho famosa a la empresa danesa: por un lado, el asa de madera maciza curvada con vapor, y por otro, la base es de madera laminada prensada. Basket está disponible en tres diferentes acabados: roble natural, nogal natural y roble teñido.
Basket es un objeto decorativo y al mismo tiempo funcional porque, además de resultar agradable a la vista, se puede utilizar para depositar papeles, revistas, libros u otros pequeños artículos. El mango, que facilita su traslado de un lugar a otro, atraviesa la base de la pieza para crear dos pies que estabilizan la forma curva de la canasta, lo que permite que se apoye firmemente en el suelo.
Dice el diseñador Bejamin Layer que el objetivo compartido con Fritz Hansen es «encontrar productos funcionalmente inteligentes que se sientan auténticamente conectados con el ADN de la empresa. Basket es el equilibrio entre la materialidad clásica, las suaves formas femeninas y la funcionalidad útil: las señas de identidad de la icónica marca danesa.»
Medidas: 53 x 37 cm x h 36,5 cm.
---
LAS IMÁGENES:

---
SOBRE BENJAMIN HUBERT (LAYER):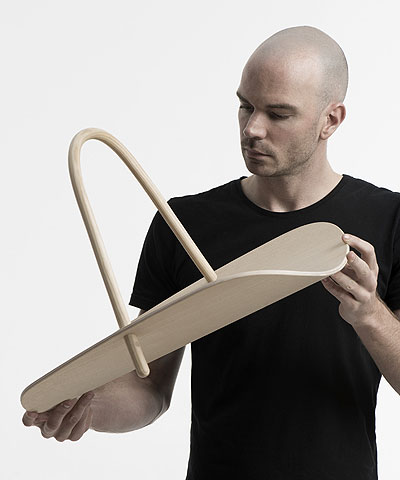 El diseñador Benjamin Hubert se graduó en Diseño Industrial y Tecnología en Loughborough University. Después de adquirir experiencia en varias consultorías de diseño de renombre como Seymour Powell, DCA y Tangerine, fundó el estudio que llevaba su nombre, en 2009,  en North East London.  Durante este periodo, trabajó con multinacionales como Nike, Samsung, LG, Mamas and Papas, Coca-Cola y Eurostar.
En septiembre de 2015, el diseñador relanzó su estudio con el nombre de Layer, centrado en el diseño de productos tanto físicos como digitales, incluyendo productos y software conectados. Este momento de su carrera significó un importante cambio en la dirección de Hubert, que ha creado muebles y utensilios para marcas como Moroso, Ligne Roset y Menu.
Actualmente, Benjamin Hubert lidera un equipo de diseñadores industriales que trabajan en una amplia gama de sectores, incluyendo mobiliario, iluminación, productos de consumo, instalaciones arquitectónicas y dirección de arte. Hubert trabaja a nivel internacional en una amplia variedad de mercados, incluyendo Europa, Asia, Australia, Brasil y Estados Unidos.

El estudio también ha recibido diversos y prestigiosos premios incluyendo: Diseño del Año (British Design awards 2010), Mejor Producto (100% design/Blueprint awards 2009) y EDIDA International Young Designer of the Year 2010, entre otros.
BENJAMIN HUBERT EN INTERIORES MINIMALISTAS
---
SOBRE FRITZ HANSEN:
Fritz Hansen, también conocida como Republic of Fritz Hansen, es una compañía danesa de diseño de mobiliario fundada, en 1872, por el carpintero del mismo nombre.  A lo largo de su casi siglo y medio de trayectoria, diseñadores de prestigio como Arne Jacobsen, Poul Kjærholm, Hans J. Wegner y Piet Hein han trabajado para la firma. Actualmente, colaboran con Fritz Hansen diseñadores como Hiromichi Kono, Cecilie Manz, Kasper Salto, Piero Lissoni o Jaime Hayon.
En el año 2015, Republic of Fritz Hansen adquirió la empresa LIGHTYEARS que ofrece luminarias de diseño danés contemporáneo. Su colección está creada en colaboración con diseñadores daneses e internacionales como Cecilie Manz, GamFratesi, Jo Hammerborg, Iskos Berlin, KiBiSi, Jøn Utzon y Christian Dell.
En la actualidad, la compañía danesa también cuenta con una joven colección de accesorios para el hogar bautizada con el nombre de Objects.
FRITZ HANSEN EN INTERIORES MINIMALISTAS
---
Información e imágenes facilitadas por el estudio y en la web del fabricante
You might also like