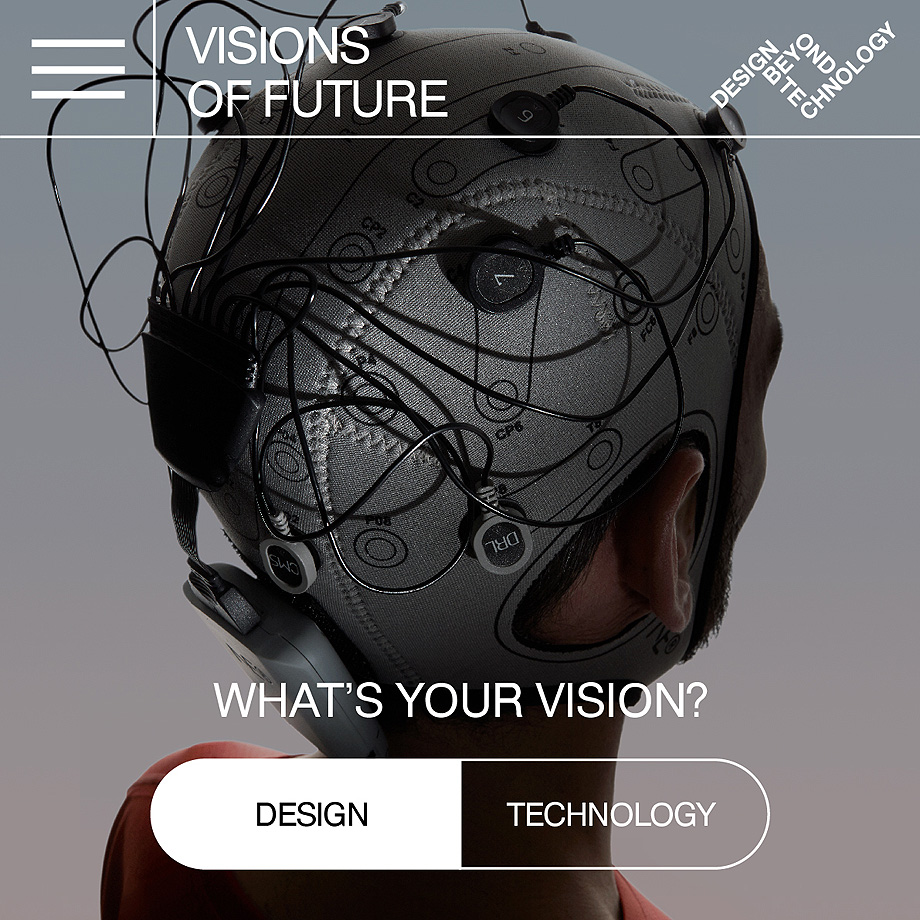 DESIGN BEYOND TECHONOLOGY:
«Hacer reflexionar a los diseñadores y asistentes sobre su rol de futuro dentro de su disciplina en relación con la tecnología» es el principal objetivo de las nuevas jornadas organizadas por el ADI-FAD, que tendrán lugar el próximo jueves 21 y viernes 22 de marzo, en el Disseny Hub Barcelona. Bajo el título «Design Beyond Technology. Visions of Future», esta nueva iniciativa del ADI-FAD nace con carácter bienal e irá intercalándose con los prestigiosos Premios ADI, que promueve esta asociación.
Las jornadas, que están comisariadas por la arquitecta Raffaella Perrone, vicepresidenta del ADI-FAD, Raúl García y Gennís Senén, se estructuran en torno a cuatro conceptos: diseño, tecnología, futuro y sociedad. Uno de sus puntos fuertes es acercar ponentes de renombre internacional del sector de las nuevas tecnologías en Barcelona y ser una plataforma para potenciar a los profesionales locales que ya están trabajando en este sector. «Creemos que el diseño se integrará en el proceso de cualquier proyecto desde el inicio, para dejar de ser una solución estética y pasar a liderar el futuro de la tecnología al servicio de la sociedad», explica Perrone.
El programa incluye diferentes actividades: conferencias, case study y una cena networking con los ponentes, que no sólo pertenecen al campo de la tecnología sino también del mundo del diseño industrial.
Como antesala de las jornadas, el pasado 28 de de febrero, se celebró una primera actividad bajo el paraguas de las charlas sobre cómo se diseñan y fabrican productos ADI Making Of…, en esta ocasión poniendo el foco en los productos relacionados con la tecnología y su impacto en la sociedad. A partir de tres productos invitados se dio a conocer cómo la tecnología está transformando la industria con nuevos proyectos exitosos que incorporan tecnología IOT (Internet Of Things), IA (Inteligencia Artificial) y monitorización cerebral wireless. La charla tuvo lugar en el Espacio Simon 100 actual showroom de la marca y antigua fábrica de Simon.
---
INFORMACIÓN PRÁCTICA:
«Design Beyond Technology. Visions of Future».
Jueves 21 (16.00 a 20.00 horas) y viernes 22 de marzo (9.30 a 14.30 horas).
Disseny Hub Barcelona.
Plaza de les Glòries, 37-38.
08018 Barcelona.www.adifad.org
---
JUEVES 21:
16.15 horas: «Visions of future», por João Albuquerque, jefe de computación en la oficina de arquitectura danesa BIG, fundada por Bjarke Ingels. La arquitectura de este grupo de arquitectos, diseñadores, urbanistas e investigadores surge de un análisis de cómo la vida contemporánea evoluciona constantemente y cambia debido, entre otros factores, a las nuevas tecnologías de la comunicación. Entre las especialidades de Albuquerque está la investigación, la computación algorítmica y paramétrica, la robótica y la fabricación digital, entre otros.
16.45 horas: «Hidden Pieces: The LHC and our Sark Universe», por Steven Goldfarb, físico de partículas que trabaja en el Experimento ATLAS en el CERN (Organización Europea para la Investigación Nuclear).
17.45 horas: «Strategy and innovation in Colors, Materials Design», por Francesca Sangelli. La diseñadora dirige el departamento de Color & Trim Concept & Strategy, responsable de crear los nuevos colores y materiales de los vehículos. Responde a la apuesta de SEAT por el diseño como elemento clave para el futuro de la movilidad.
18.15 horas: «COGNIFY DESIGN embracing transversal Technology», por Aldo Sollazzo, arquitecto, investigador y director de Noumena. Esta empresa desarrolla soluciones innovadoras en campos como la arquitectura, la robótica, la construcción avanzada y la tecnología usable. Con base en Barcelona, con nodos en Austria, India e Italia, busca proyectos que combinan el diseño computacional, la fabricación digital, la robótica, la realidad virtual y el desarrollo de hardware.
18.45 horas: «Digital future for visual communication» (caso de estudio y mesa redonda), con Elina Nilsson y Roger Pujol, de B-Reel. El proceso creativo de esta agencia mezcla la cultura y su pasión por aprovechar la tecnología para crear nuevos productos y servicios digitales. Presentarán la app que hicieron para Gorillaz. Después, la charla continuará con un debate donde intervendrán Cris Busquets y Marina Aísa.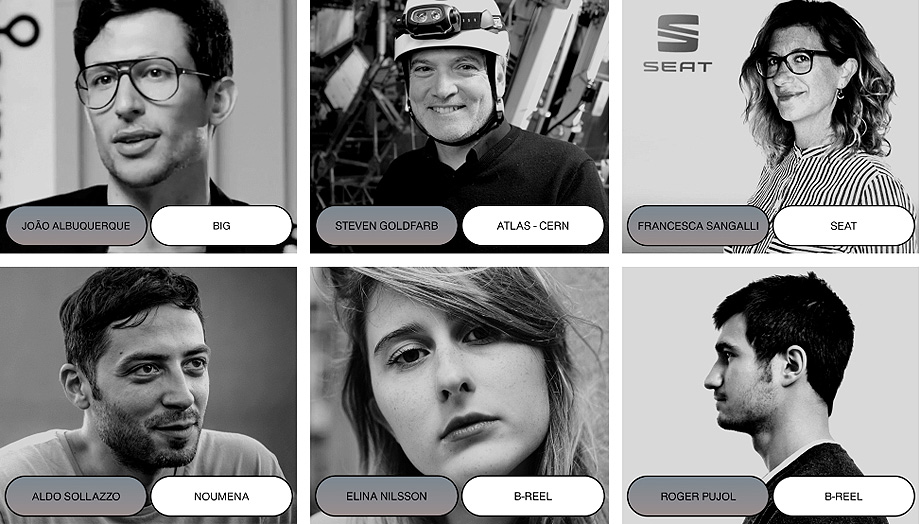 ---
VIERNES 22:
10.00 horas: «The machine that makes the machine», por Toni Juan, profesor de arquitectura de computadores en la UPC y CEO y fundador de Metempsy. Esta empresa, fundada en 2014, proporciona servicios de contrato y consultoría en el contexto de la arquitectura computacional, la optimización de aplicaciones y el Silicon Design.
10.30 horas: «El latido de la Tierra», por Moon Ribas. Esta conferencia indaga en los proyectos de Moon Ribas, su filosofía como artista cíborg y el proceso que la llevó a cofundar Cyborg Foundation. Ribas tiene una extensión sensorial en sus pies que le permite sentir terremotos a través de pequeñas vibraciones, una experiencia que después traslada a su obra artística. Su conferencia hablará sobre la unión de nuestra especie con la tecnología, la extensión de los sentidos a través de la cibernética, el uso del internet como sentido y el arte cíborg.
11.00 horas: «SOFT POWER – Emotive Industrial Design», por Tej Chauhan. Este diseñador es conocido por su lenguaje visual emotivo y su avanzada tecnología de consumo y artículos para el hogar. Tej se unió a Nokia como diseñador senior en 2000, donde dirigió el diseño del Nokia 7600 y el 7280. «La forma, el color y la textura tienen un efecto profundo sobre nuestra manera de sentir. El uso de esta comprensión para obtener alegría de las interacciones cotidianas es una poderosa herramienta en el mercado actual, inundado por la innovación tecnológica».
12.00 horas: «Technology master or servant», por Petter Neby, fundador de Punkt. Esta empresa fue creada con la idea de dar un aire fresco al mercado de la electrónica de consumo con productos excepcionales e intemporales. Desde su inicio, el diseñador industrial británico Jasper Morrison se ha involucrado en el proyecto como director artístico.
12.30 horas: «La digitalización de la luz», por Alfred Batet, experto en negocios digitales emergentes y IOT de Simon. La trayectoria y el alcance internacional de esta compañía centenaria cubre áreas de negocio que van desde el pequeño material eléctrico, la conectividad para puestos de trabajo, la iluminación interior y urbana y los sistemas de control, hasta la recarga de vehículos eléctricos, donde el diseño y la tecnología están sometidos a constantes procesos de investigación y mejora. Amante de la innovación, digitalización de empresas y tecnologías emergentes, apasionado por el emprendimiento y la sociedad conectada, nos hablará de la transformación del sector al entorno digital.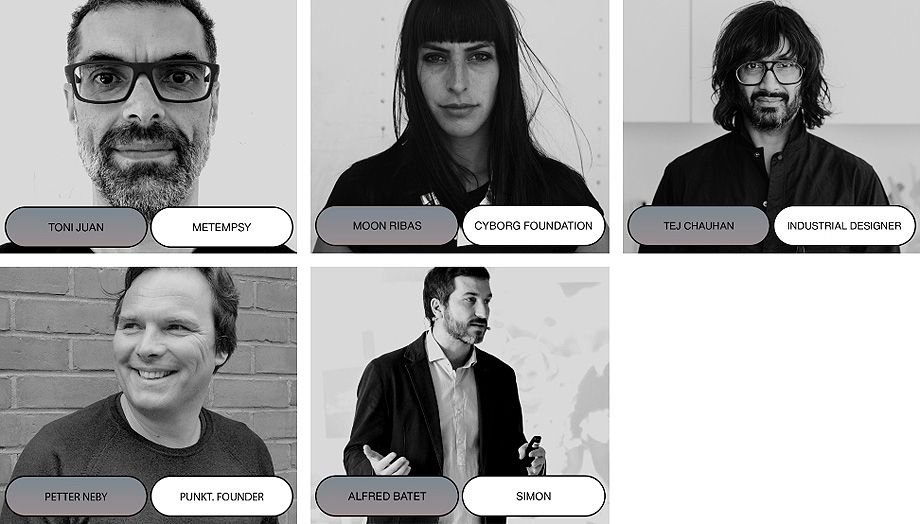 12.45 horas: «Design, the last frontier», con Xavier Majoral de Stimulo, agencia de diseño de producto e innovación que ayuda a las empresas a crecer concibiendo, creando y desarrollando experiencias de producto cautivadoras. «Cuando el diseño impulsa la tecnología», con Rubén Barrientos de Leitat Technological Center, donde ha trabajado en el diseño y desarrollo de dispositivos médicos, packaging, proyectos relacionados con la movilidad del futuro y en el campo de la robótica de servicio. Actualmente, continúa desarrollando su carrera profesional en Leitat como diseñador industrial fomentando la creatividad y la innovación a través del diseño. «Del diseño industrial al diseño tecnológico», con Marc Real de Perspectiva, un estudio de diseño que busca el diseño bien hecho respondiendo a la vinculación entre el diseño de producto y los mercados, hábitos de consumo y decisiones de compra.

---
SOBRE ADI-FAD:
La Asociación de Diseño Industrial del Fomento de las Artes y del diseño (ADI-FAD) es una entidad privada, independiente y sin ánimo de lucro con sede en Barcelona. Es uno de los centros de referencia del diseño industrial en España y Europa gracias a la constante promoción de la cultura del diseño.
Fundada en 1960, es una institución pionera y la asociación con más trayectoria y prestigio de España en las disciplinas del diseño industrial. Se crea con la voluntad de promover el diseño industrial entendido como una herramienta de progreso económico y social. Entre sus actividades de divulgación del diseño organiza los prestigiosos Premios Delta de Diseño Industrial, las Medallas ADI y los Premios ADI Cultura, las Jornadas Design Beyond Technology y el ciclo de charlas ADI Making of.
---
Información e imágenes facilitadas por la organización
You might also like