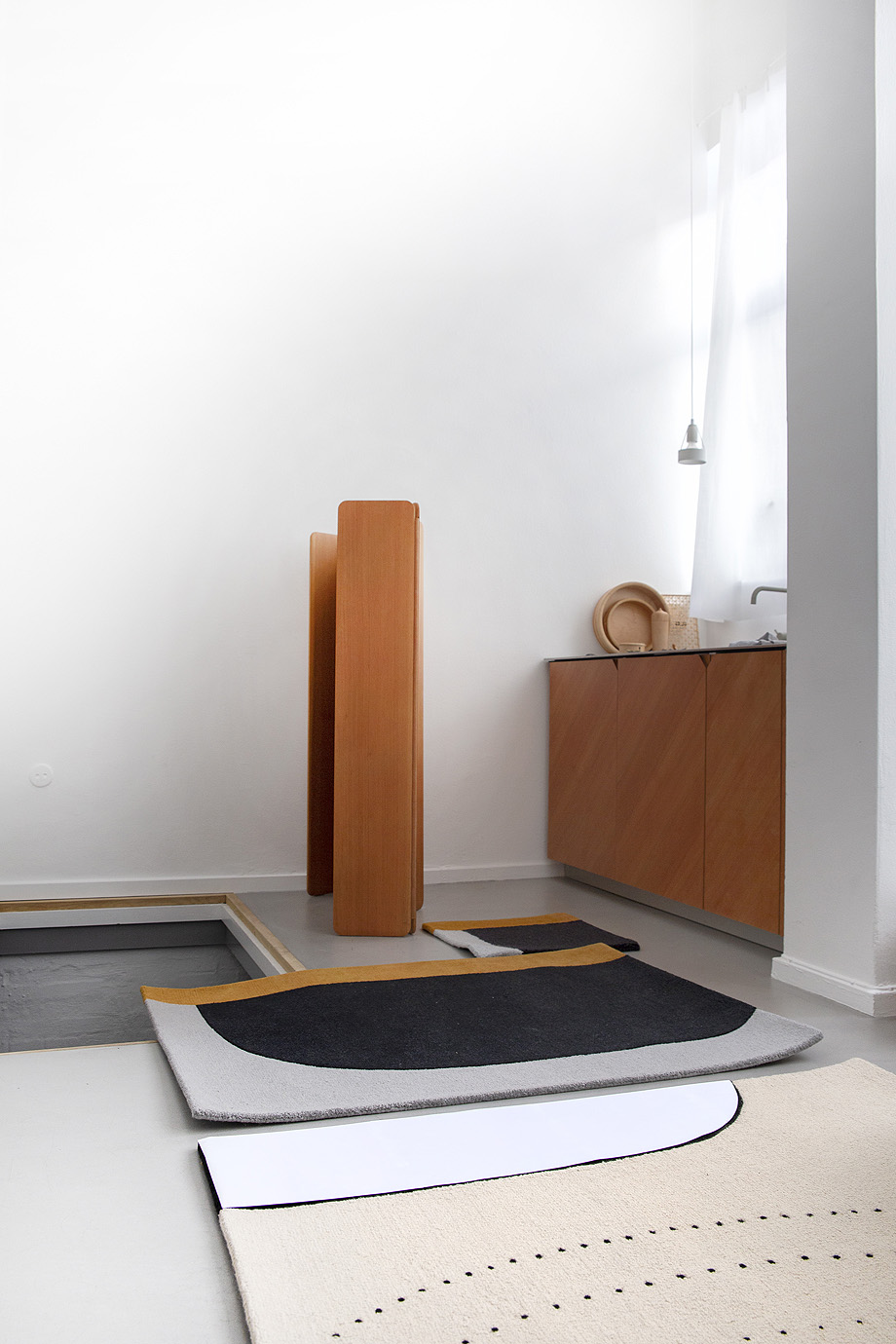 ALFOMBRAS ARTESANALES:
La galardonada diseñadora danesa Cecilie Manz ha presentado cuatro nuevas alfombras para la firma Fritz Hansen, en colaboración con cc-tapis, empresa con sede en Milán, productora de alfombras elaboradas por expertos artesanos de Nepal. Las colaboraciones de Manz con Fritz Hansen comenzaron en 2009 y, desde entonces, ha diseñado para la firma danesa: mobiliario, iluminación y accesorios.
Cecilie Manz, que se caracteriza por diseñar piezas sencillas de belleza serena con un toque artístico, abordó la tarea de hacer alfombras como si se tratara de una composición sobre un lienzo. Pero antes de que sus ideas se transformaran en cálidas alfombras  de lana 100%, materializó los conceptos creando collages con papel.
Hechas a mano en la India.
Explica la diseñadora que le «encanta trabajar con colores. Es una experiencia casi saludable porque te conecta con la alegría. Sin embargo, a menudo, termino utilizando tonos grises y matices muy tenues que podrías encontrar en la naturaleza durante el otoño / invierno o en el mar. Pero vivir sólo en tonos pálidos sería horrible para mí. Necesitas algunos tonos más fuertes aquí y allá. Con estas alfombras, el material textil de lana es perfecto para tonos profundos e intensos. Posee profundidad y una rica variación», dice.
Las distintas alturas de mechones de lana, que se utilizan en cada uno de los diseños, hacen que estas alfombras se vean sutilmente tridimensionales y resulten muy interesantes al tacto. Cada una de las alfombras está hecha a mano en India y ha sido coloreada con tintes libres de ácido. El dinero ganado con la producción se destina a apoyar la educación de los niños en Nepal.
Maestra del minimalismo moderno.
En su trabajo, Manz se esfuerza por combinar el conceptualismo con la inclinación danesa por los materiales duraderos y la artesanía, siempre haciendo énfasis en unir la tradición escandinava de la simplicidad con una expresión moderna e internacional. La diseñadora está considerada una maestra del minimalismo moderno.
«Era importante para mí que las alfombras pudieran combinar con las piezas más clásicas de Fritz Hansen, tanto como con toda la colección contemporánea. La alfombra grande y de tonos tranquilos crea un espacio sereno junto con un par de pufs o una silla icónica. Las alfombras pequeñas con colores intensos funcionan bien solas, como si se hubiera derramado color en el suelo», concluye  Cecilie Manz.
Medidas: alfombra pequeña (103 cm x 130 cm) y grande (150 cm x 190 cm).
Material: 100% lana, confeccionada a mano.
---
LAS IMÁGENES:
---
SOBRE CECILIE MANZ: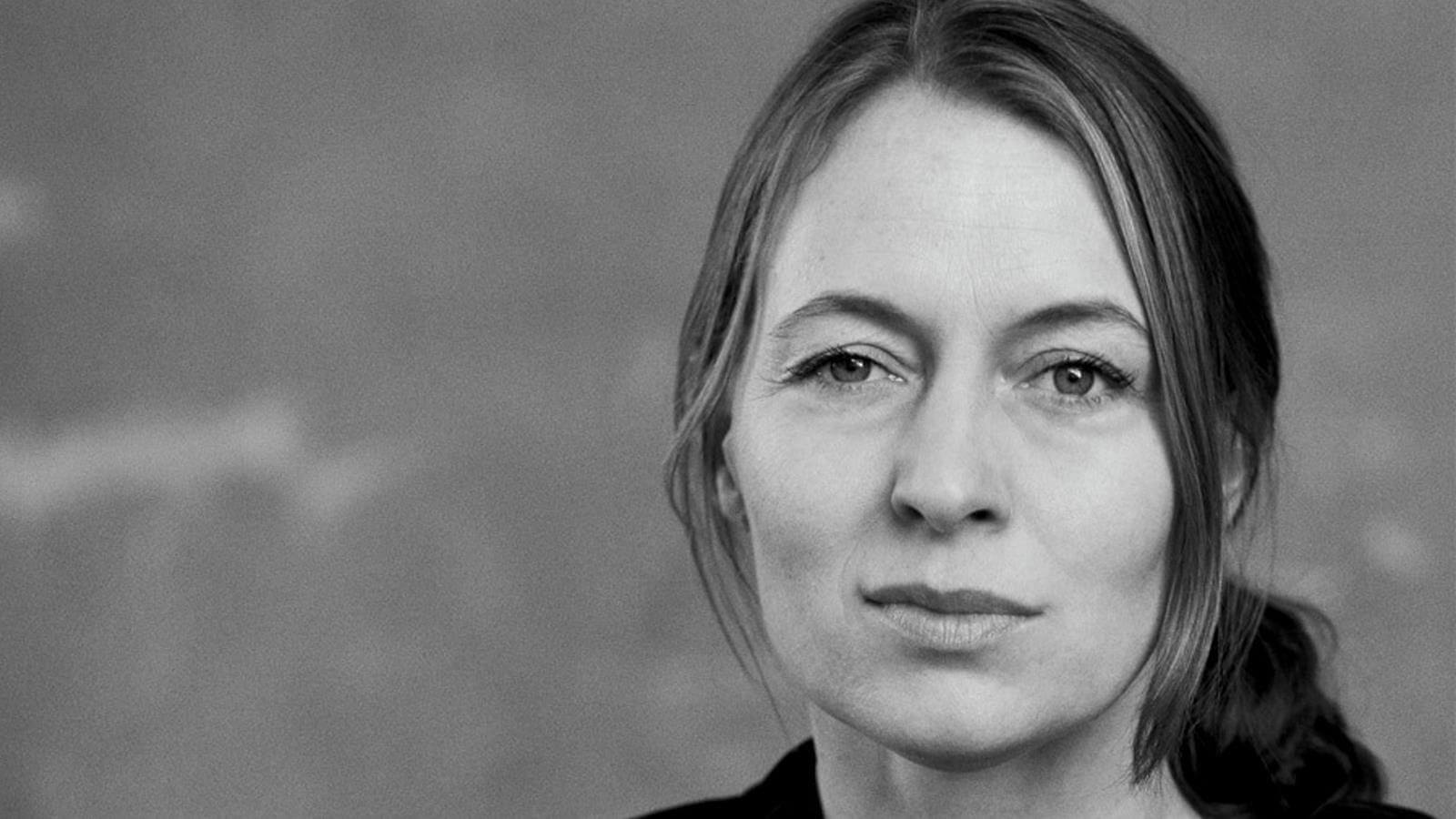 Cecilie Manz (Dinamarca, 1972) pasó gran parte de su infancia en el taller de sus padres Bodil y Richard, ambos famosos ceramistas en Dinamarca. La diseñadora danesa fundó su propio estudio en Copenhague, en 1998, después de graduarse en la escuela de diseño Danmarks Desigskole, donde se especializó en mobiliario y artículos cotidianos, y cursar otros estudios en la Universidad de Arte y Diseño de Helsinki.
Desde entonces, ha diseñado muebles, objetos de cristal, lámparas, cerámica… que la han convertido en una de las diseñadoras danesas más destacadas con numerosos premios en su haber. Entre los fabricantes de renombre para los que ha trabajado se encuentran Bang & Olufsen, Fritz Hansen, Fredericia Furniture, Nils Holger Moormann, Lightyears, Georg Jensen Damask, Iittala y Muuto.
Además de su trabajo como diseñadora industrial, sus prototipos experimentales y sus diseños-escultura también forman parte importante de sus proyectos. Además, los productos de Cecilie Manz se exponen en todo el mundo y sus obras forman parte de las exposiciones permanentes de museos como el Museum of Modern Art de Nueva York (MoMA) o el Museo de Diseño de Dinamarca.
CECILIE MANZ EN INTERIORES MINIMALISTAS
---
SOBRE FRITZ HANSEN:
Fritz Hansen, también conocida como Republic of Fritz Hansen, es una compañía danesa de diseño de mobiliario fundada, en 1872, por el carpintero del mismo nombre.  A lo largo de su casi siglo y medio de trayectoria, diseñadores de prestigio como Arne Jacobsen, Poul Kjærholm, Hans J. Wegner y Piet Hein han trabajado para la firma. Actualmente, colaboran con Fritz Hansen diseñadores como Hiromichi Kono, Cecilie Manz, Kasper Salto, Piero Lissoni o Jaime Hayon.
En el año 2015, Republic of Fritz Hansen adquirió la empresa LIGHTYEARS que ofrece luminarias de diseño danés contemporáneo. Su colección está creada en colaboración con diseñadores daneses e internacionales como Cecilie Manz, GamFratesi, Jo Hammerborg, Iskos Berlin, KiBiSi, Jøn Utzon y Christian Dell.
En la actualidad, la compañía danesa también cuenta con una joven colección de accesorios para el hogar bautizada con el nombre de Objects.
FRITZ HANSEN EN INTERIORES MINIMALISTAS
---
Fuente: Fritz Hansen
You might also like