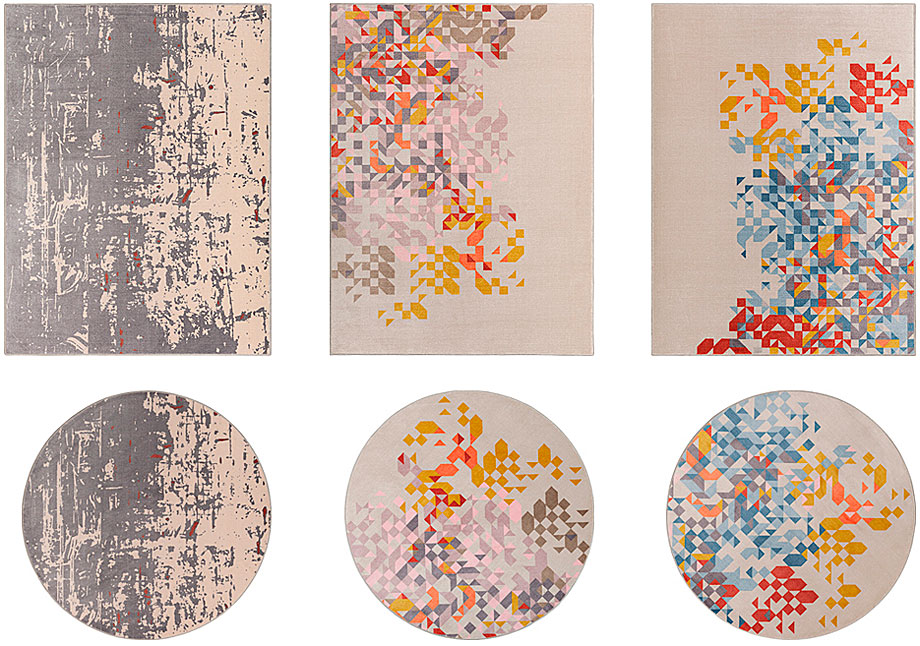 TASTE OF COLORS:
Taste of Colors es el nombre de la primera colección de alfombras de la joven firma italiana MEMEDESIGN, cuyo diseño fue encargado al estudio valenciano edeestudio. La colección está compuesta por tres alfombras de sugerentes nombres (Sapore di Mare, Profumo di Lavanda y Sapore di Mare), con una estética evocadora y donde el romanticismo está muy presenta en cada una de ellas.
Explican los diseñadores Esther Albert y Eduardo Alcón que el principal objetivo de la colección "ha sido transmitir una idea innovadora con un original diseño, sin olvidar el producto funcional y estético, pues las alfombras deben convivir con la estética y los colores de los muebles de MEMEDESIGN".
Esta nueva familia de alfombras ha sido diseñada con colores vibrantes y realizada en terciopelo, además de estar confeccionadas por manos especializadas. Entre sus características hay que señalar que son resistentes al fuego, absorben bien el sonido y son antideslizantes, tres puntos importantes en productos que van dirigidos a dos sectores tan distintos como el ámbito residencial y el contract. Además, están disponibles tanto con formas estándar como en medidas y colores especiales para poder instalarse tanto en espacios residenciales como contract.
---
PROFUMO DI LAVANDA:
Una alfombra inspirada en los colores que dejaban en el agua las flores de lavanda, desde el azul al púrpura, cuando se utilizaban en los balnearios griegos y romanos. Está disponible en dos formatos (rectangular y circular) y tres diferentes medidas (ø 200 cm , 200 x 300 cm y 150 x 200 cm).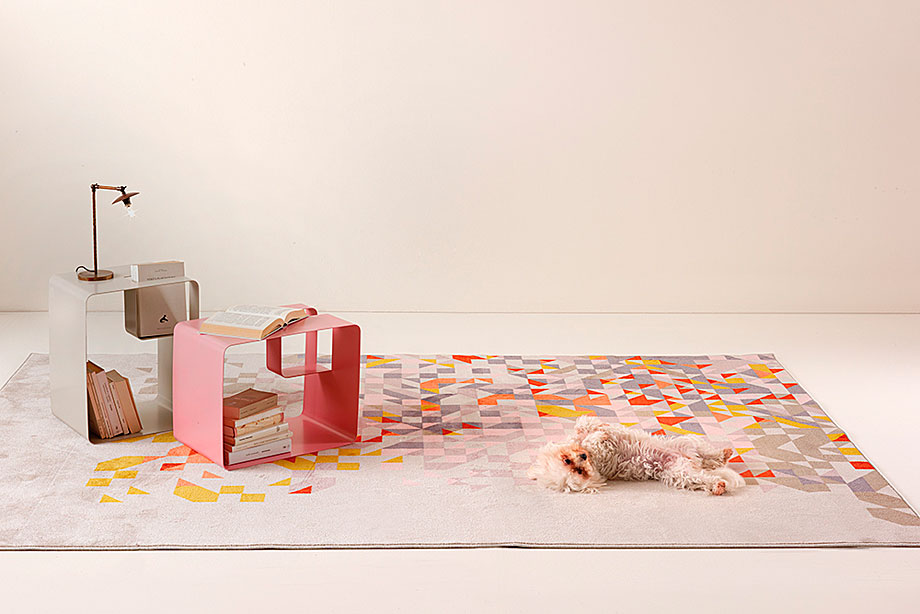 ---
SAPORE DI MARE:
El color azul, no podía ser otro, es el tono dominante de la línea Sapore di Mare. Una alfombra que tiene su fuente de inspiración en las vacaciones, el color del mar y su aroma. Al igual que el resto de la colección se presenta en formato rectangular y circular, y tres medidas (ø 200 cm , 200 x 300 cm y 150 x 200 cm). Puede poner un punto de calidez y optimismo tanto en un dormitorio infantil como en la habitación de un hotel.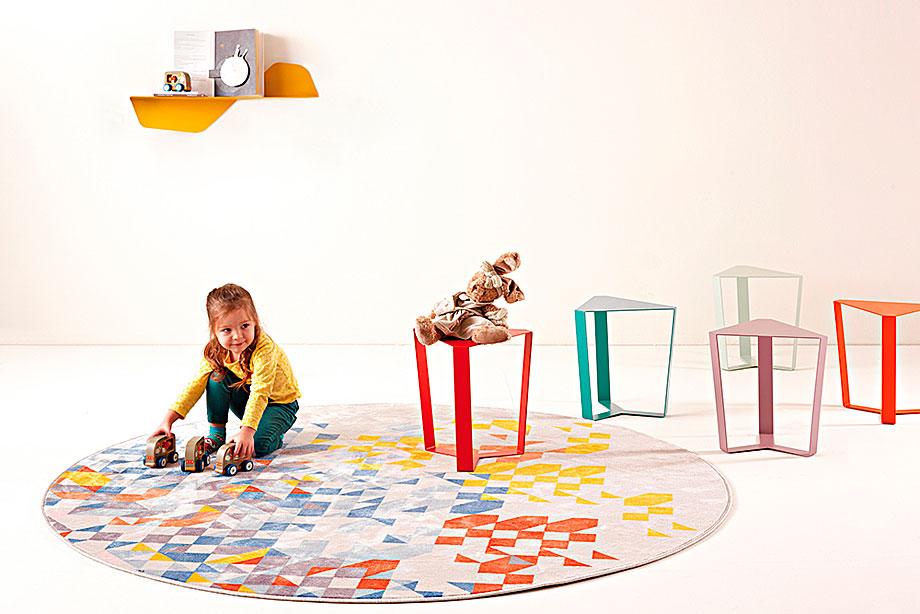 ---
SAPORE DI VANIGLIA:
Esta tercera y última alfombra de la colección Taste of Colors, caracterizada por los tonos cálidos y neutros de su diseño, está inspirada en el sabor dulce y aromático de la vainilla. Una pieza que puede ser un buen complemento en espacios privados y públicos.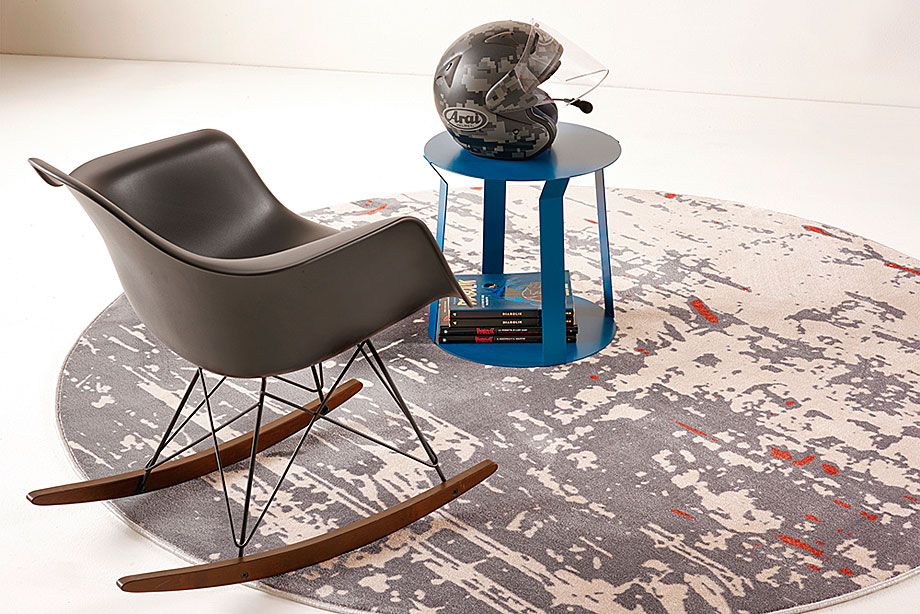 ---
SOBRE EDEESTUDIO: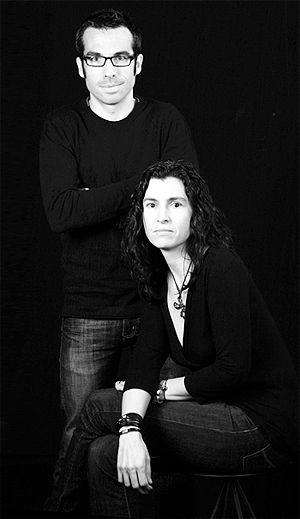 La inquietud conjunta por el diseño y la motivación creativa que conlleva llevaron a la interiorista Esther Albert (Albaida, 1972) y al diseñador industrial Eduardo Alcón (Valencia, 1978) a fundar edeestudio a finales de 2008.
Con sede en Valencia, edeestudio trabaja en los campos del diseño industrial, gráfico, multimedia, dirección de arte e interiorismo. Su objetivo se centra "en transmitir al cliente una idea innovadora y original acorde a las necesidades del mercado, sin olvidar su carácter funcional y estético, implicándonos en todos los procesos del proyecto, desde su concepto inicial hasta su desarrollo".
En la actualidad, edeestudio trabaja con varias empresas, algunas de las cuales han confiado la dirección de arte al estudio.
En el año 2010, recibieron el primer premio del II Concurso de Mobiliario de Arteespaña (Madrid) y quedaron finalistas en el XV Concurso Internacional de Diseño Industrial del Mueble CETEM, de Yecla (Murcia). El perchero de pie Spring, diseñado para la empresa Imaginaierro, fue seleccionado para el Book of the Year 2011.
---
SOBRE MEMEDESIGN:
MEMEDESIGN es una joven empresa italiana, fundada por Cinzia, Enrico y Michele. Su catálogo incluye alfombras, lámparas, estanterías, mesitas auxiliares y pequeños complementos para el hogar, como colgadores, que tienen como denominador común las formas lúdicas pero elegantes donde el color juega un papel fundamental. Además, todos sus productos están fabricados en Italia.
La firma toma su nombre de una nueva ciencia, la memética, que estudia la transmisión de ideas en la sociedad. La idea de MEMEDESIGN es "considerar un material primordial de fuentes lejanas como el metal, como un material dúctil y noble, convirtiendo así el concepto rígido de este material en una idea creativa más cercana a la realidad."
---
Información e imágenes facilitadas por el estudio
You might also like